Food Allergies in Children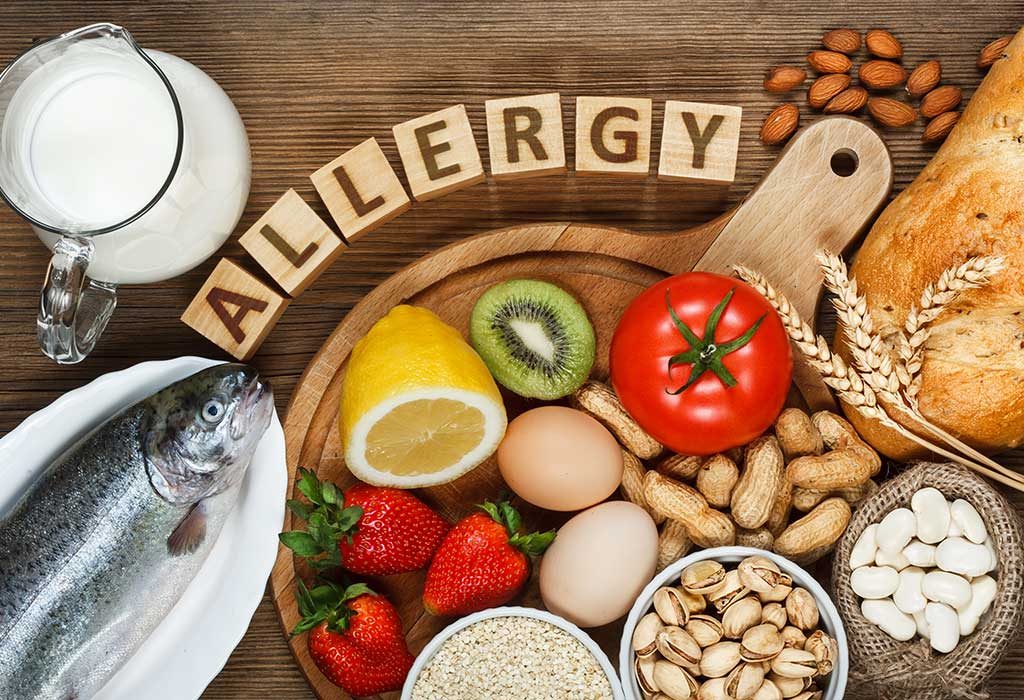 It is important for parents to be well-informed about food allergies in order to recognize the signs and symptoms of common food allergies in children immediately. This information is useful for parents, not only to identify the foods that their child may be allergic to but also to seek timely medical attention.
What is a Food Allergy?
A food allergy is the defensive response of the body's immune system to certain harmless components in food that have been perceived as a threat. Certain substances in foods are mistakenly identified by the body's immune system as a threat; these substances are known as allergens. In response to these perceived threats, the immune system releases antibodies and certain chemicals, including histamine, to counter them, thus, triggering an allergic reaction. The reactions of food allergies in kids are wide and varied and may range from wheezing, abdominal pain, itching and rashes on the skin, a runny nose and may cause swelling or aggravations on various parts of the body.
Causes of Food Allergies in Kids
Food allergies are the result of the body's immune system defending it against a food substance that has been wrongly perceived to be a threat. These allergies are more common in children than in adults. The causes of such allergies are largely unknown. Parents should always keep a watch for signs of food allergies in children.
Difference Between Food Allergies and Food Intolerance
Food intolerance is not the same as being allergic to certain foods. In the case of food intolerance, the body simply has a hard time digesting some types of food. In allergies, sometimes the body's immune system reacts in a life-threatening way.
Common Food Allergies in Children
There are certain foods that are known to cause allergic reactions in children. These food are as follows:
Peanuts
Tree nuts
Soy
Wheat
Egg
Shellfish
Fish
Sesame seeds
1. Peanuts
A peanut allergy is particularly dangerous as it is known to cause anaphylaxis. Anaphylaxis is characterized by a very rapid onset of one or more allergic reactions and symptoms, sometimes causing death. A person allergic to peanuts does not have to consume peanuts to have an allergic reaction. Peanut in the form of dust and just a trace of peanut protein is sufficient to cause an allergic reaction.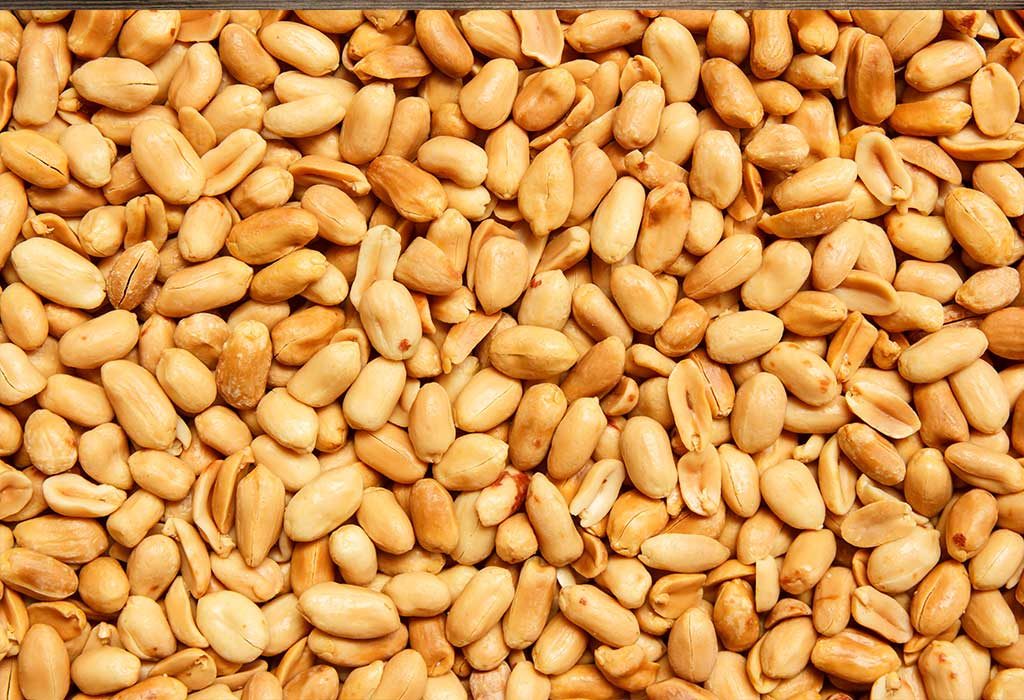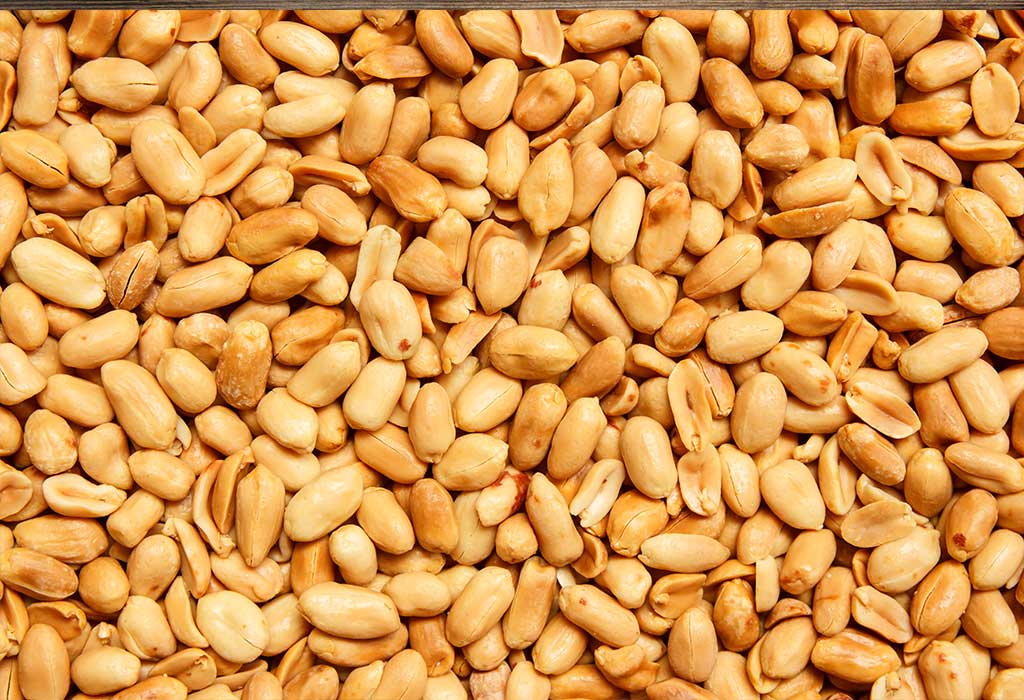 Symptoms
A runny nose
Breathlessness
Feeling asphyxiated
Vomiting, nausea, diarrhoea
Rashes on the skin
Treatment
The easiest way to deal with a peanut allergy is to inject epinephrine. Ensure that your child is always carrying a dose of epinephrine. A child should be taught to call for medical attention if required.
Prevention
Carefully read the labels on all packaged food that you buy for your child to see if peanuts are mentioned on the ingredients.
2. Tree Nuts

Nuts that grow on trees are collectively called tree nuts and include walnuts, almonds, hazelnuts, brazil nuts, and cashew nuts, to name a few. Like a peanut allergy, tree nut allergies could also trigger anaphylaxis and should, therefore, be taken seriously.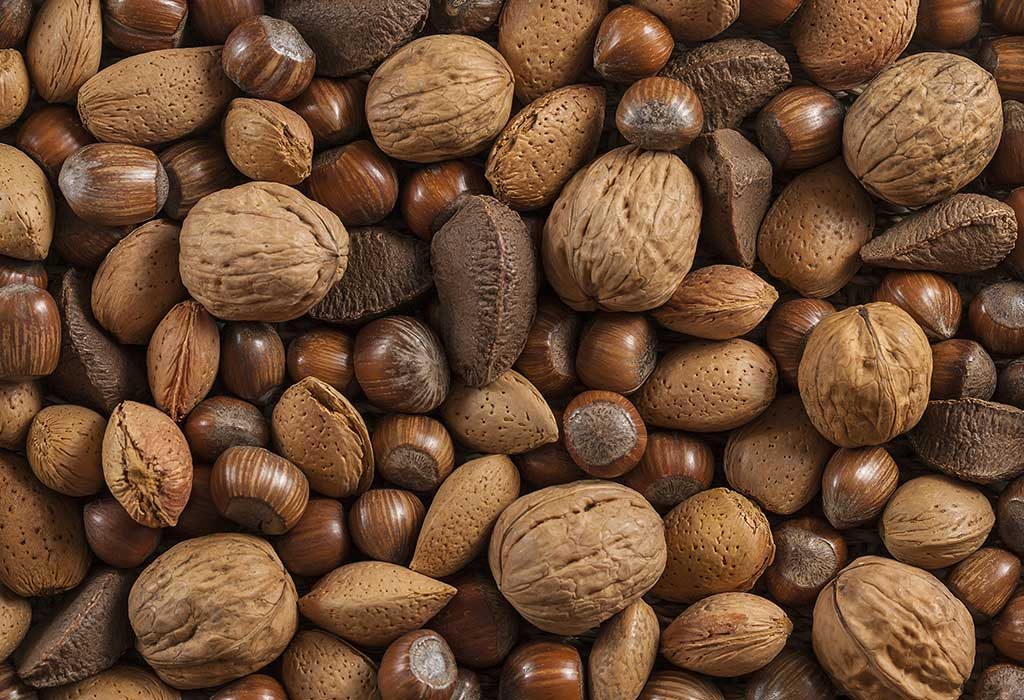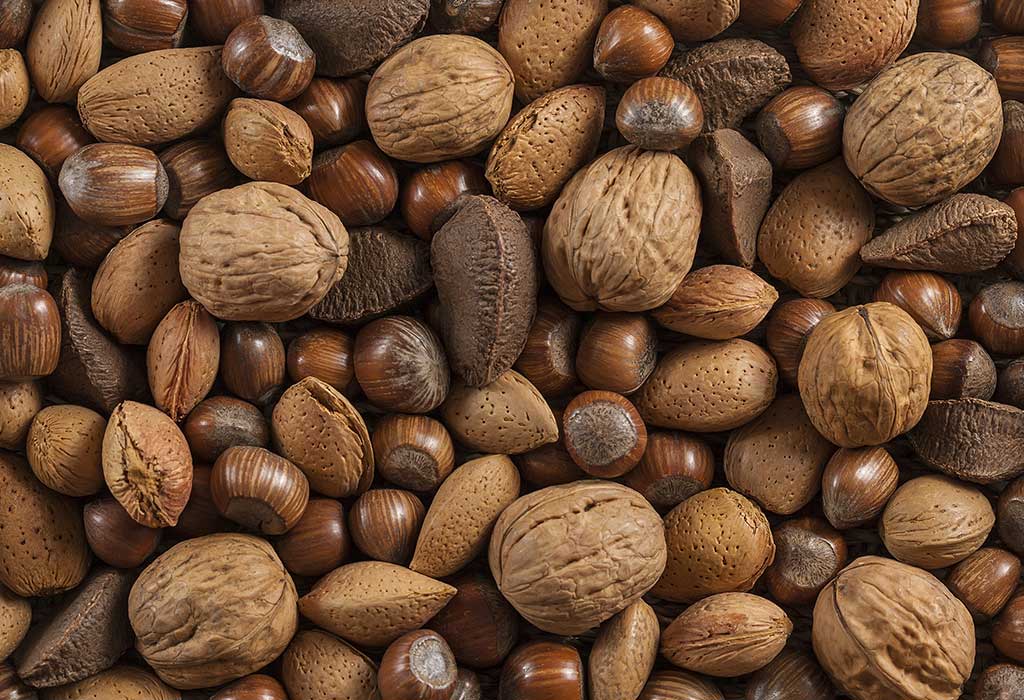 Symptoms
Swollen throat, resulting in difficulty while swallowing
Pain in the abdomen and stomach
Itching on the skin and other parts of the body
A runny nose
Treatment
If you encounter any of the signs and symptoms of tree nut allergy in your child, seek immediate medical attention.
Prevention
It is best to not give tree nuts and any other food that may have them even in small quantities to your child if he is allergic. It is also advisable for children with tree nut allergies to avoid peanuts. Additionally, children should be taught to read labels on food packaging carefully. If you are sending your child to a party or school picnic, please remember to inform the organisers of such an event about your child's allergy. Also, carefully read labels on cosmetics like soaps and creams as they may contain tree nuts or their extracts.
3. Milk

Most parents consider milk to be an essential part of their children's diet, but milk is also an allergen, and a lot of children may be allergic to milk. Lactose intolerance is often confused with milk allergy; the two conditions, however, are very different. Lactose intolerance is caused by the lack of lactase –the enzyme that aids the breakdown of lactose in milk – in a child's body. A milk allergy is when a child has an allergic reaction to milk; the symptoms of both are very different. In most cases, children outgrow a milk allergy by the age of three.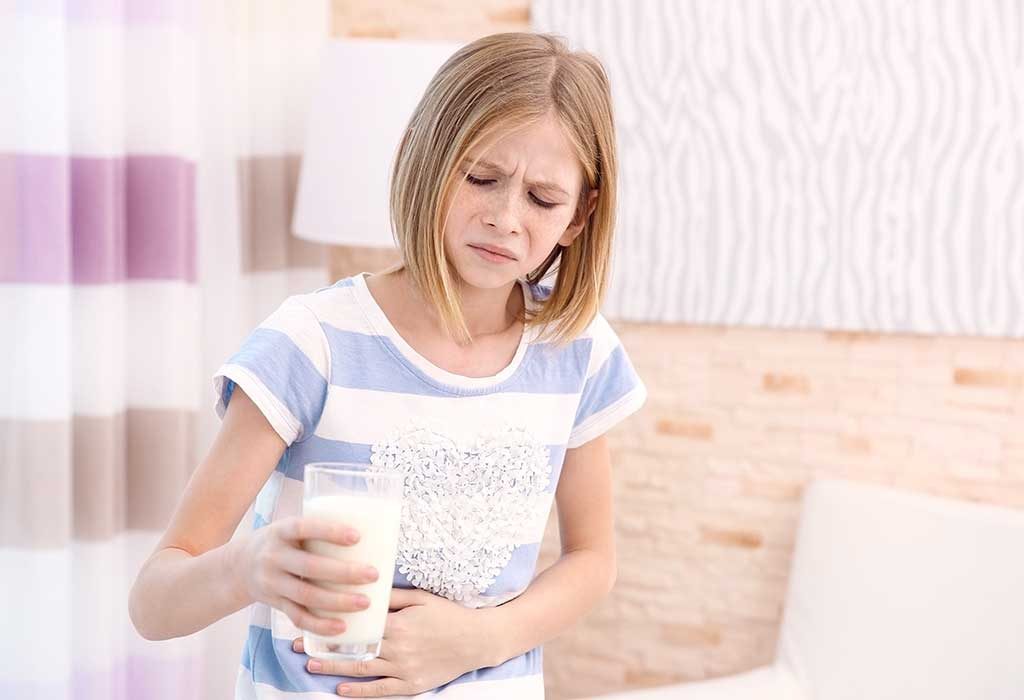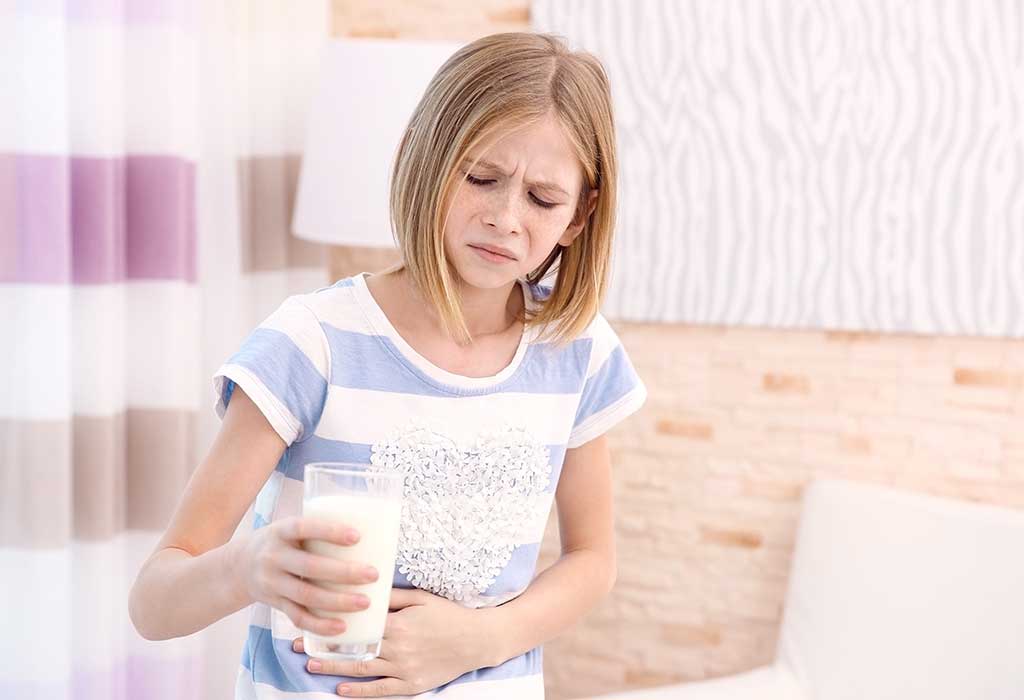 Symptoms
An upset stomach
Vomiting and nausea
Anaphylaxis in rare cases
Rash on skin and hives
May sometimes pass blood with stools
Treatment
Most children will outgrow a milk allergy. As with other allergens, it is best to avoid giving milk and dairy products. A severe reaction can be treated with a shot of epinephrine. However, there is no known cure for it.
Prevention
Most chocolates contain milk, and if your child has a milk allergy, replace milk containing chocolates should be replaced by dark chocolates. Vegan food products are free of dairy, and it would be a good idea to try them out. However, ensure that it doesn't contain traces of dairy products either.
4. Soy

If the consumption of tofu, soy milk, and soybeans cause uneasiness, it could be that your child is allergic to soy products. In most cases, children will outgrow an allergy to soy by the time they are ten years of age.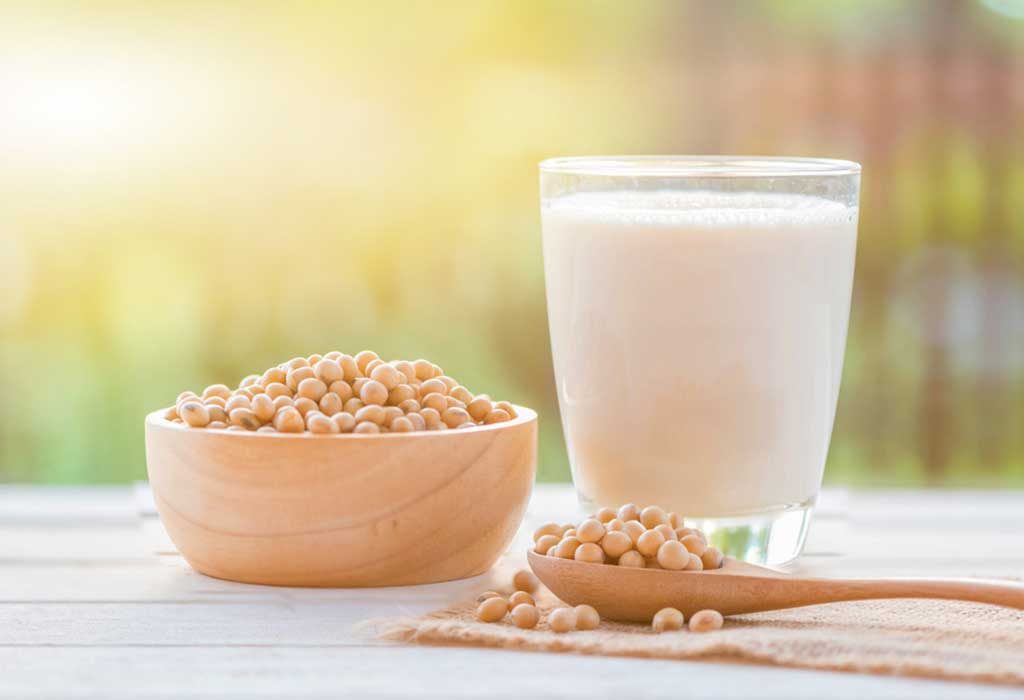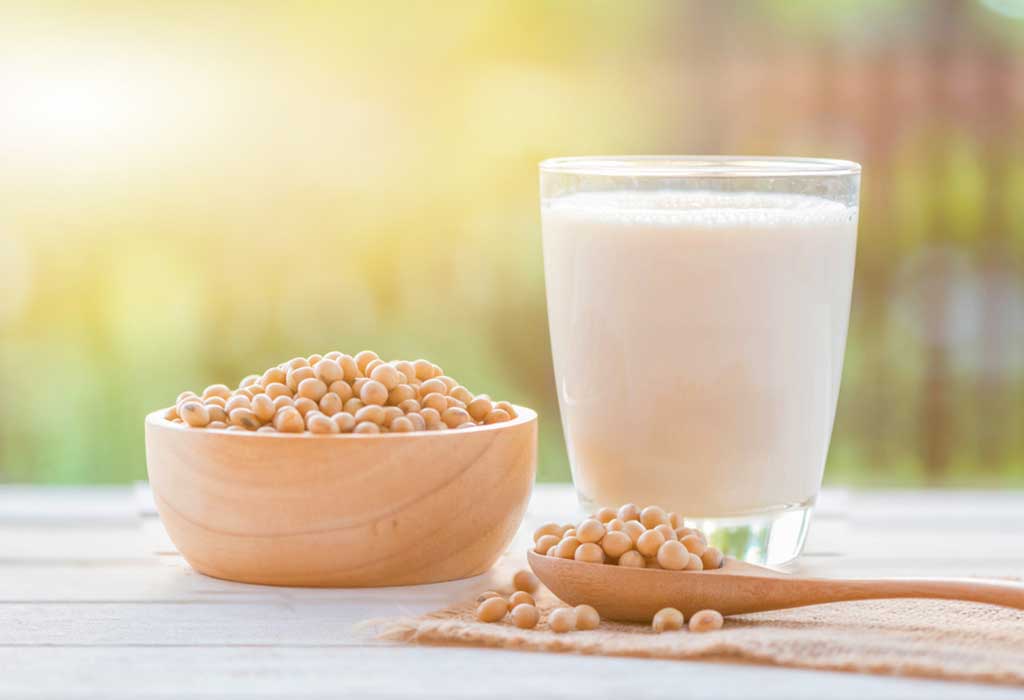 Symptoms
Vomiting and diarrhoea
Rashes on the skin
A runny nose
Breathing difficulties
Itching in and around the mouth
Treatment
There are no treatments that can be prescribed for soy allergy; a shot of epinephrine will relieve symptoms of an allergic reaction.
Prevention
The best way to prevent a soy allergy is to avoid any food that contains soybean or soybean extracts. Soy extracts can be found in a variety of packaged food, including baby food, infant formula, chips, baked products, and canned soups. It is advisable to read food labels carefully and inculcate the same habit in children early on. Vitamin and mineral supplements may also have soy; consult a doctor before giving the same to children.
5. Wheat

Wheat is used in a lot of food products, including common everyday products like bread, biscuits and cake, and even cereals. Wheat contains a protein called gluten that the bodies of some people cannot effectively break down, hence making them allergic to the same.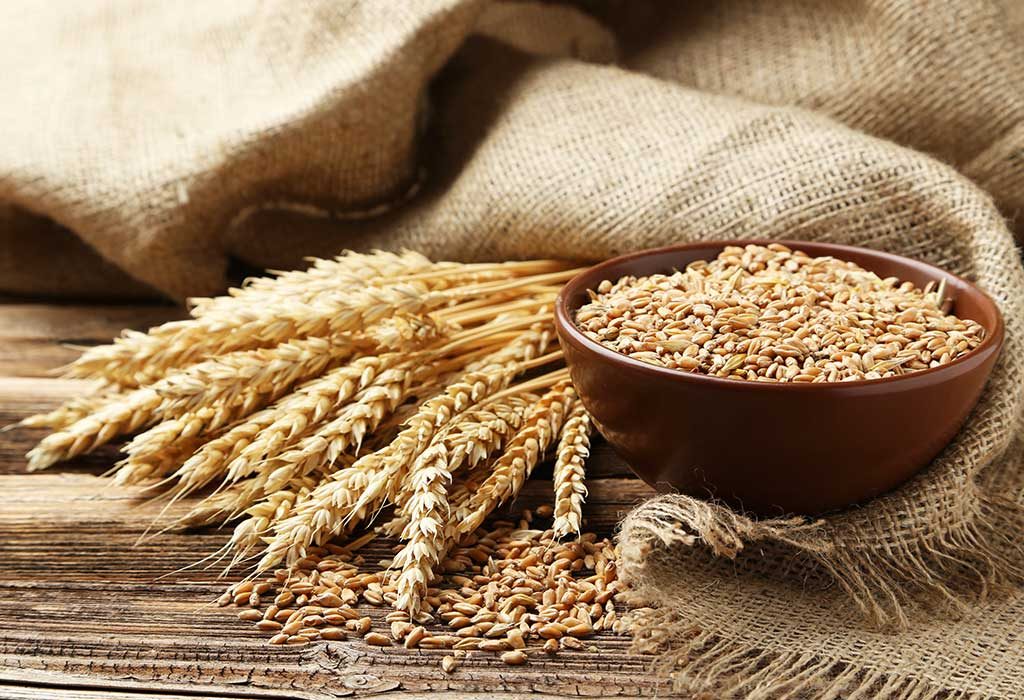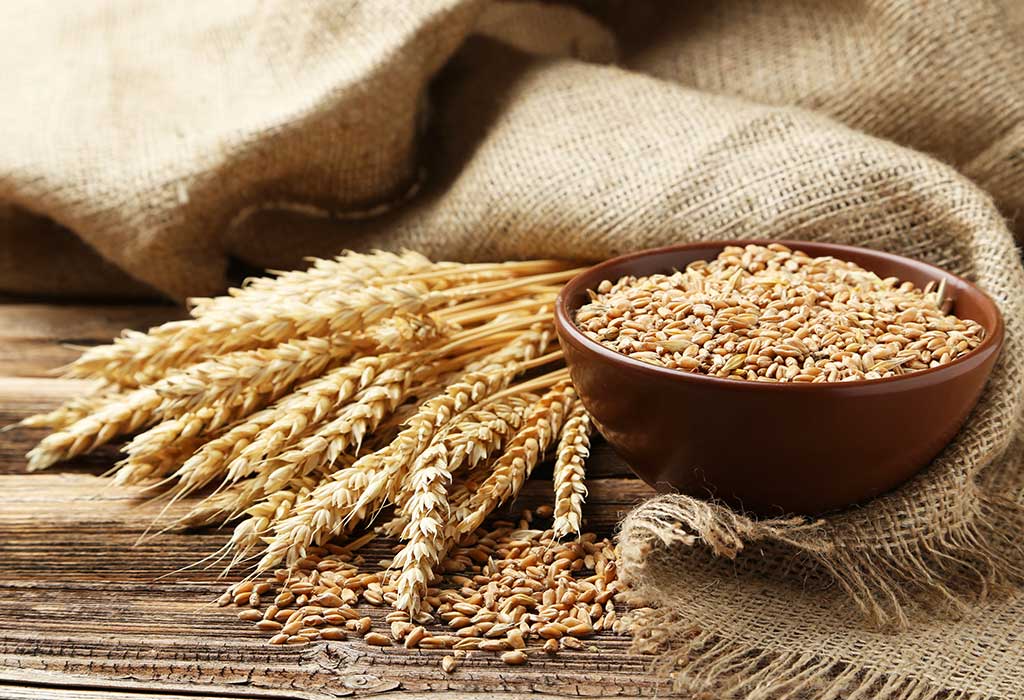 Symptoms
Breathing difficulties
Running nose
Stomach pain and diarrhoea
Treatment
A treatment for gluten allergy includes a controlled diet that is free of wheat products. Antihistamines are handy in suppressing a reaction and should always be kept within reach. Children with a wheat allergy should learn the use of epinephrine (in the case they have an anaphylaxis attack) and always carry it with themselves.
Prevention
Though they are not easy to come by, gluten-free cakes, biscuits and bread are available. Children with gluten intolerance should be taught to ask the ingredient of foods offered to them.
6. Egg
Proteins in egg whites can cause an allergic reaction. The good news is that seventy per cent of children with an egg allergy will outgrow it.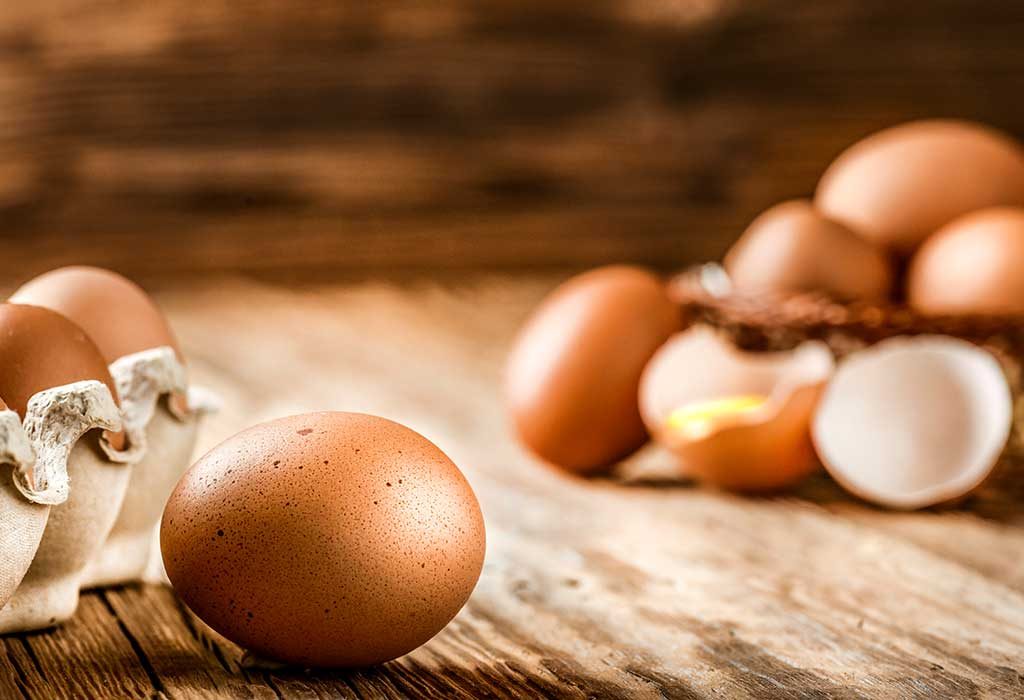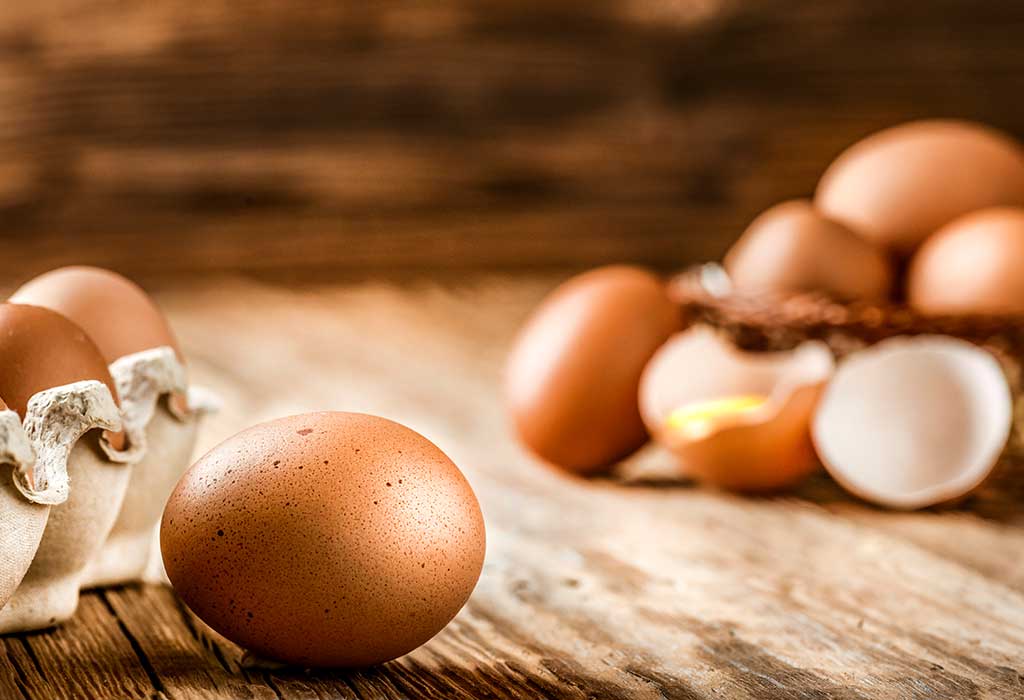 Symptoms
Rashes on the skin
Stomach upset
Respiratory difficulties
Treatment
Always have antihistamines and epinephrine ready and available. Antihistamines can provide relief in case of mild symptoms; more severe reactions, although rare, will require the administering of epinephrine.
Prevention
Eggs and food that contains eggs should be avoided. The labels of all baked goods such as bread, cakes, and cookies should be read carefully. Some vaccines contain egg proteins, and they should be avoided.
7. Shellfish

Lobsters, crabs, and other similar creatures are classified as shellfish.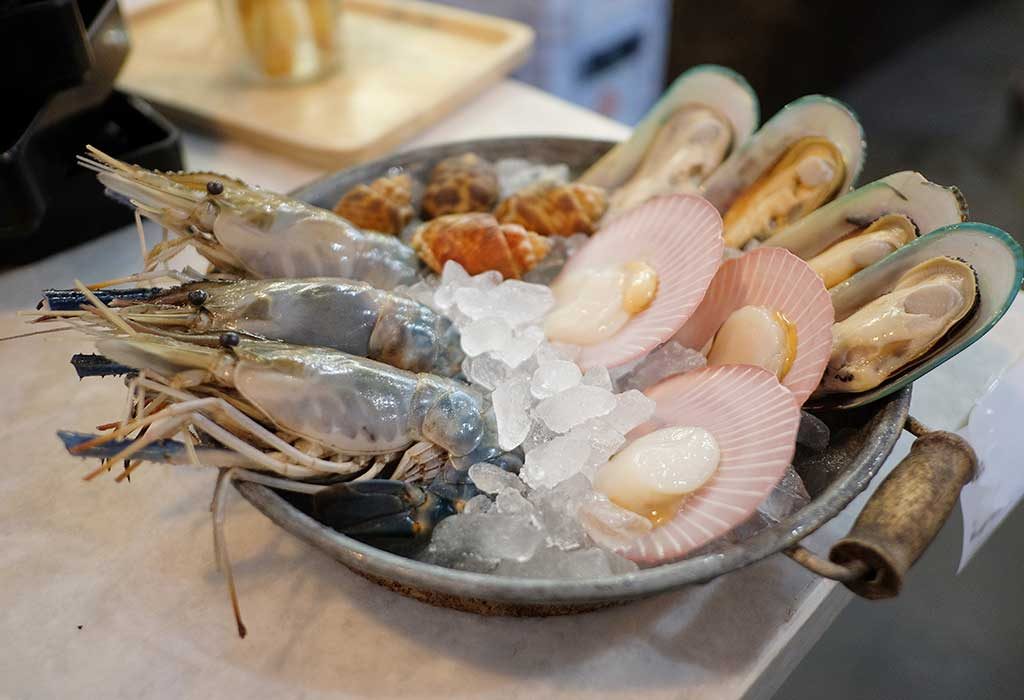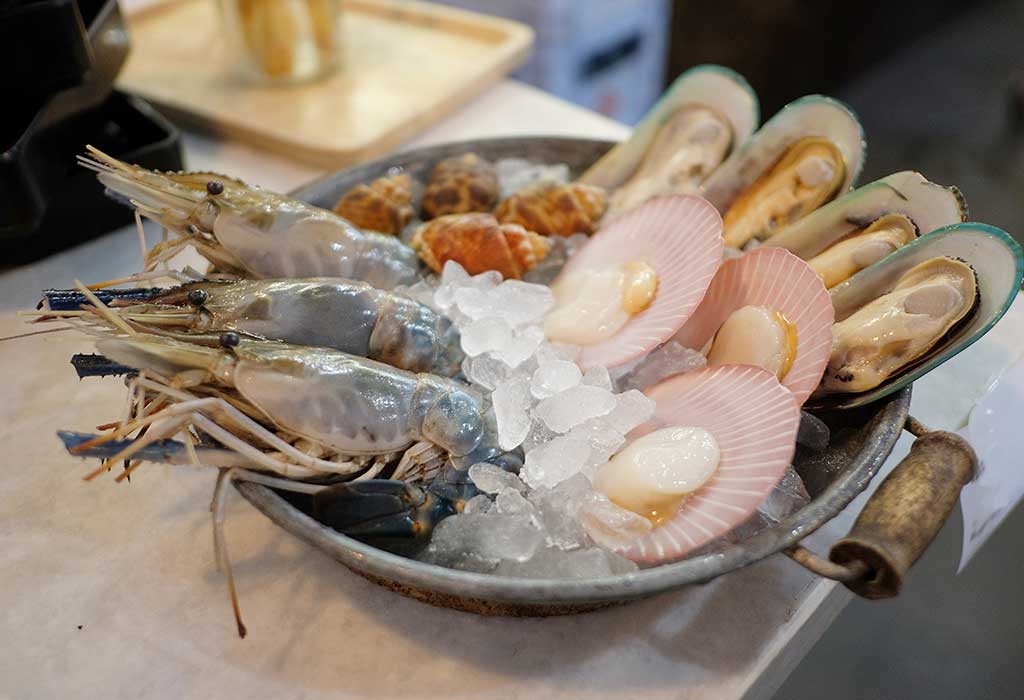 Symptoms
Vomiting and diarrhoea
Rashes on the skin
Running nose
Breathing difficulties
Itching in and around the mouth
Treatment
There are no known treatments for allergy to shellfish.
Prevention
A shellfish allergy remains for life, so it is better for people allergic to shellfish to avoid it at all costs.
8. Fish
Fish allergies, like the others, can cause rashes, nausea, headaches, asthma, etc. Sometimes, kids can be allergic to only certain kinds of fish.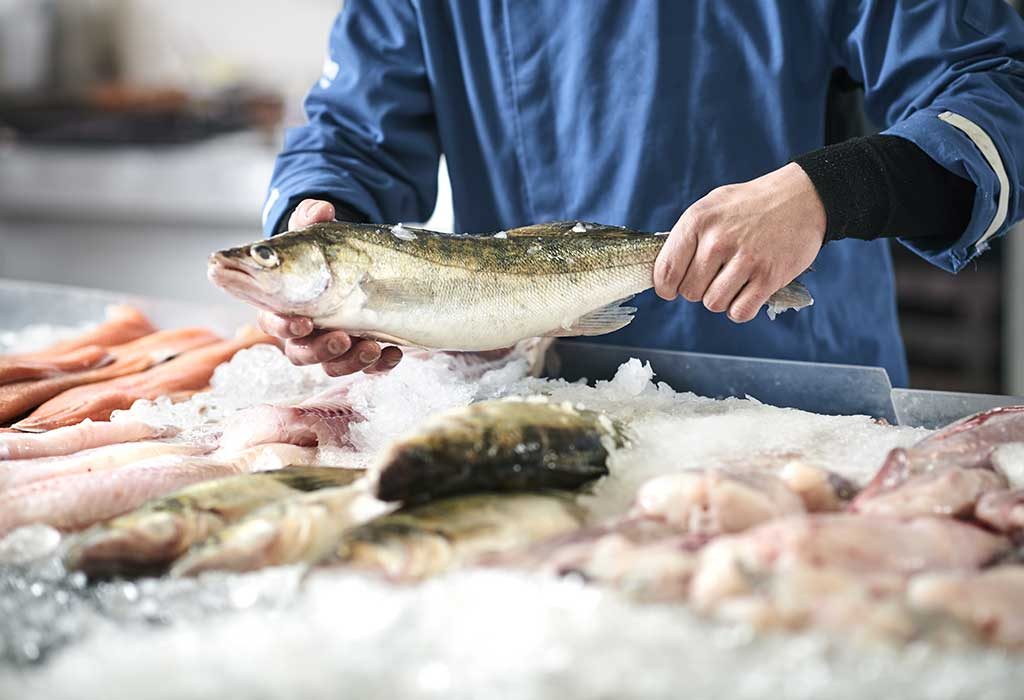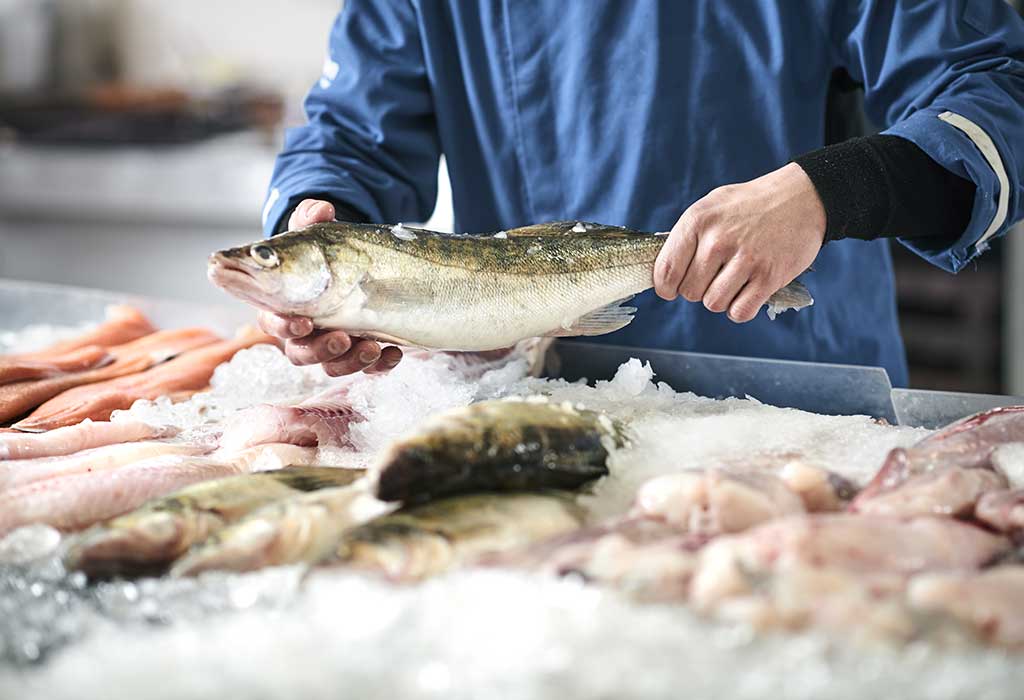 Symptoms
Diarrhoea
A swollen throat which results in difficulty while swallowing
Pain in the abdomen and stomach
Running nose
Itchiness
Treatment
Again, always keep antihistamines and epinephrine with you, in the case of breathing difficulties experienced.
Prevention
As with everything else, the checking of food labels is a must, including for fish oil.
9. Sesame Seeds
While uncommon in the West, sesame seeds are widely used in dishes of the Middle East and Asia. Some children are allergic to sesame seeds. An allergic reaction to sesame seeds can be dangerous, hence you should be on guard before giving it to your child.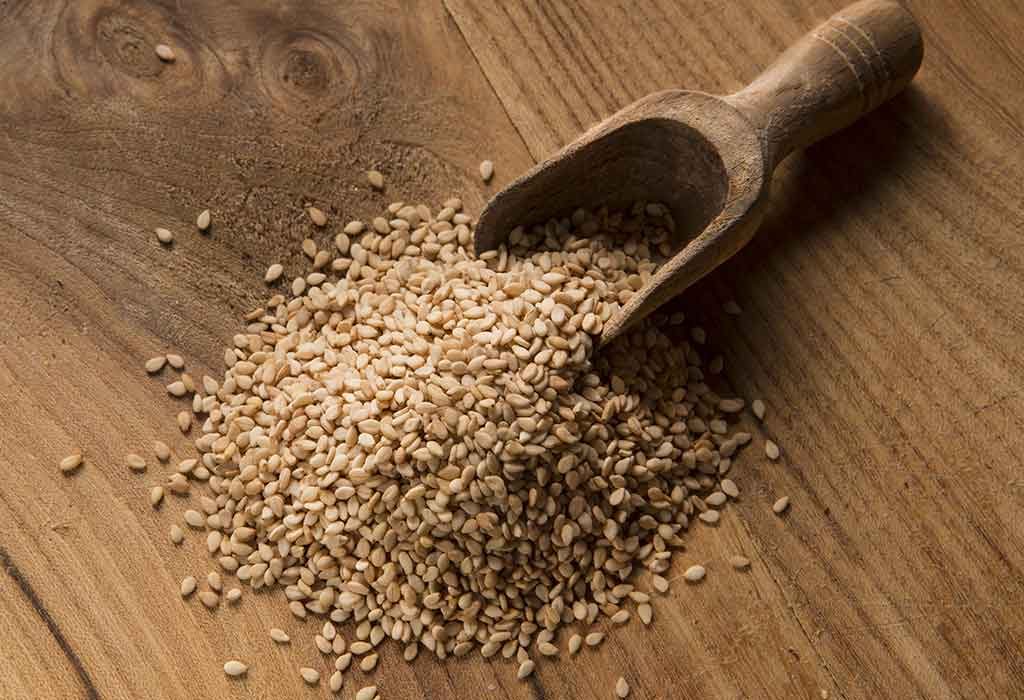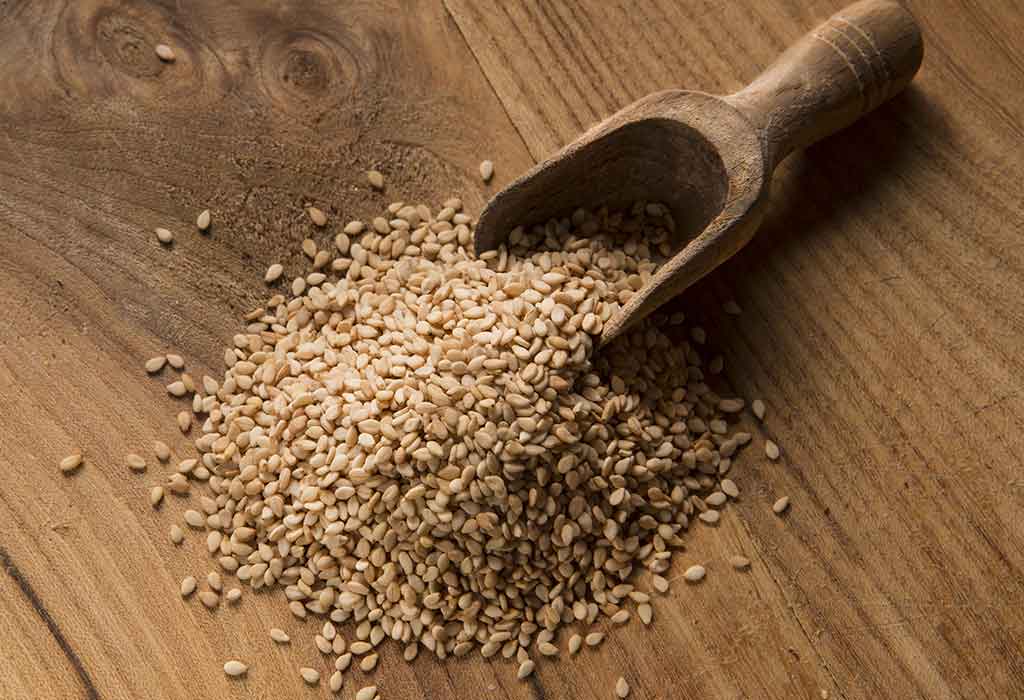 Symptoms
Rashes on the skin
Stomach upset
Respiratory difficulties
Treatment
Always have antihistamines and epinephrine ready and available.
Prevention
Some restaurants use sesame seed oil to prepare speciality dishes; such dishes are mostly found in Chinese and south-east Asian cuisine. Inform the waiters about your child's condition.
When to Consult a Doctor
A severe reaction to certain foods is called anaphylaxis, which causes your child to have trouble breathing and swallowing. This calls for immediate medical assistance. Signs of anaphylaxis include:
Fainting
Chest pain
Wheezing
Swelling of the lips, throat and tongue
Weak pulse
Turning blue
Hives
Rapid heartbeat
Slurred speech
If you notice that your child is having an anaphylaxis attack and if you have an epinephrine injector, inject it right away. Keep calm and lay your child on the floor without a pillow under the head. Keeping a pillow will make it difficult for your child to breathe. If his breathing sounds high-pitched or hoarse, it means that his throat is swollen. It is important that you do not panic until help arrives or you can take him to the doctor immediately. Do not give him any oral medications as it would be difficult for him to swallow it due to his breathing difficulties or swollen throat.
Keep calm and keep his feet raised above his heart using a cushion of a pillow. Keep him warm with a blanket. You may need to perform CPR on your child to help normalize blood circulation. Do train yourself on how to perform CPR on a baby and a child, as the steps are different.
Tips to Help Your Child Deal with Food Allergies
Keep these things in mind to prevent exposing your child to allergies.
When in doubt, consider medical tests to check for allergies.
Always carry medicines to treat allergies in case of known ones.
Putting on medical identification to alert medical personnel should be considered.
When going to parties, going out with friends, and school picnics, adults in charge should be informed of the child's allergy so that they can take necessary precautions.
Alternatives to food which are available should be opted for; for example, gluten-free bread.
Teach the child to always read labels on food packaging.
Children should also be taught to mention their allergies without hesitation if offered something to eat.
It is advisable to ask the doctor on the do's and don'ts in case of an allergic reaction.

FAQs
Some of the questions on every parent's mind include:
1. Can Kids Outgrow Allergies?
Some allergies remain for life. These include allergies to fish, shellfish, peanuts and tree nuts. Most other allergies gradually disappear with age.
2. Are Food Allergies Inherited?
If one parent is allergic to certain foods, then there is a fifty per cent chance that the child will also be allergic to something. The allergy inherited by an offspring is not necessarily the same as the parent; for that matter, a child with one parent with an allergy could be allergic to something entirely different than that of the parent. If both parents of a child display an allergic reaction to some specific food respectively, than the probability of the child being allergic would be as high as seventy-five per cent.
Food allergies are more common and are on the rise; it is also true that more and more food options are available for those with food allergies. If your child has food allergies, certain precautions will suffice to prevent any undesired medical anomalies.
Also Read: Iron Rich Foods for Kids