Find Out the Secrets of Huma Qureshi's Gorgeous Transformation and Follow in Her Footsteps!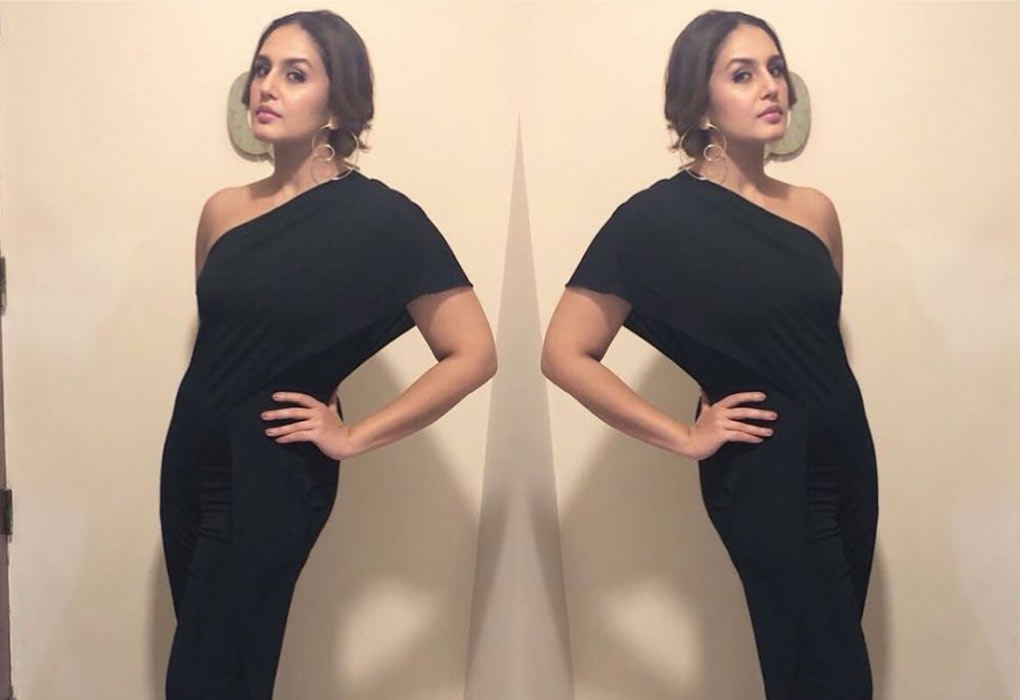 Huma Qureshi has come a long way since her debut in 2012 and we have all the details of her diet and fitness routine!
Huma Qureshi made her Bollywood debut with the critically-acclaimed Gangs of Wasseypur back in 2012 and has become a familiar, well-loved face since then. Classy and elegant, Huma's acting was well-praised – however, her body weight drew a fair amount of criticism from plenty of people. But that was back in the day. The actress has undergone quite a noticeable transformation and is the proud owner of a healthy, toned physique!
But it wasn't an overnight change that has helped the star on her journey. Plenty of effort, restraint, and a major change in lifestyle has brought about the transformation that we now see!
Why the Change?
Body shaming is something stars deal with regularly, but this actress has always flaunted her curves with panache. She has owned her appearance and has openly mentioned that she will not be apologetic about the way she looks, and that good health is the primary goal behind her weight-loss journey. It's also no secret that actresses need to change their appearance depending on their upcoming roles, which is another reason for her to work towards her athletic figure right now.
She is a self-confessed foodie (aren't we all!) and has admitted to becoming cranky whenever she goes hungry; what has changed is what she eats! In fact, Huma firmly believes that weight, or looking a particular way, has nothing to do with feeling fit and confident – after all, people are subjected to body-shaming whatever shape they're in! And we are truly happy to hear such a positive and healthy attitude towards appearances from an influencer!
Huma Qureshi's Diet Plan
It's common knowledge that your weight-loss depends on two main aspects – 80% of your diet and 20% of exercise! And Huma's diet plans over the past year have been full of healthy choices, with an aim to cleanse and detox.
She has embarked on the famous Keto diet that has worked wonders for many celebrities, including the likes of Gwyneth Paltrow, Rihanna, and Kim Kardashian (who lost 30 kgs while on the diet!). Huma had journeyed through a '28-Day Cleanse' last year keeping her Instagram fan-base in the loop, and proved that dieting doesn't have to be equated to punishment – adios, tasteless and bland food; hello, yummilicous, nutritional goodness.
So what exactly is the Keto diet? Very simply put, it is a high-fat, low-carb diet that pushes the body to burn fats for energy. There are plenty of sub-types of the Keto diet that can be adopted based on the person's lifestyle, goals, and fitness levels. And Huma seems to be achieving wonders with Keto – she stuck to it during Ramadan too, where her Iftar meals were Keto-friendly. The actress posts low-carb recipes on her feed; and if her transformation does not inspire you to try the Keto diet, the scrumptious images of food sure will.
The actress confesses that cheat-days are a part of her routine too – and why not! Good behaviour elicits its rewards, doesn't it! She has six to eight meals a day, and her cheat-day meals are also made as healthy as can be. And nothing makes her as happy as 'ghar ka khaana' does!
Huma Qureshi – Daily Diet Plan
As mentioned in an interview with Elle, Huma follows a rigorous diet plan as set by nutritionist Radhika Karle, the details of which are as follows:
Breakfast – Oatmeal, with low-fat probiotic yoghurt or almond milk, 1/2 a grated apple and 2 chopped dates
Mid-Morning Snack – A pomegranate
Lunch – 1 cup of salad (raw vegetables with a dressing of 1/3rd cup of Greek yoghurt); a cup of cooked vegetables (healthy cooking – grilled/stir-fry/sauteed); 100 g of chicken (tandoori/grilled/BBQ)
Pre and post-Pilates snack – 1 banana each
Evening snack – 3 egg whites (cooked in a healthy way), with 1/4th cup of sauteed mushrooms, spinach, and bell peppers on the side
Dinner – Homemade vegetable soup, 1/2 a cup of cooked vegetables, 100 g of chicken or fish
Huma Qureshi's Workout and Fitness Regime
Right from the beginning, Huma has always been firm about losing weight for health, and not for the sake of silencing trolls. She has also maintained that she'd get into the shape that her character calls for, whether it's putting on oodles of weight or losing it for a toned figure.
The actress has always indulged in various exercises such as power yoga, strength and weight training, running, and cardio. At the moment, she swears by Pilates as her saviour – whether it's improving her strength, posture, or overall physical development. She also has mentioned how Pilates helps her maintain her natural body shape, which is curvy, while losing the extra weight. Her Instagram videos are proof that she puts plenty of effort into her training and fitness regime at the gym.
WATCH: Huma Qureshi's Workout Sessions
[youtube https://www.youtube.com/watch?v=qShfGahMqKw]
She is a self-professed hard-worker and her workout videos are proof!
Evidently, this young actress is all about hard work as much as she is about talent, and it sure is paying off! Huma looks fabulous in her toned avatar and we can't wait to see her light up the silver screen soon with her arresting presence! And mommies, make sure you take a leaf out of Ms. Qureshi's book for your own fab-and-fit weight-loss journey.