Fall Head over Heels for Your Husband Again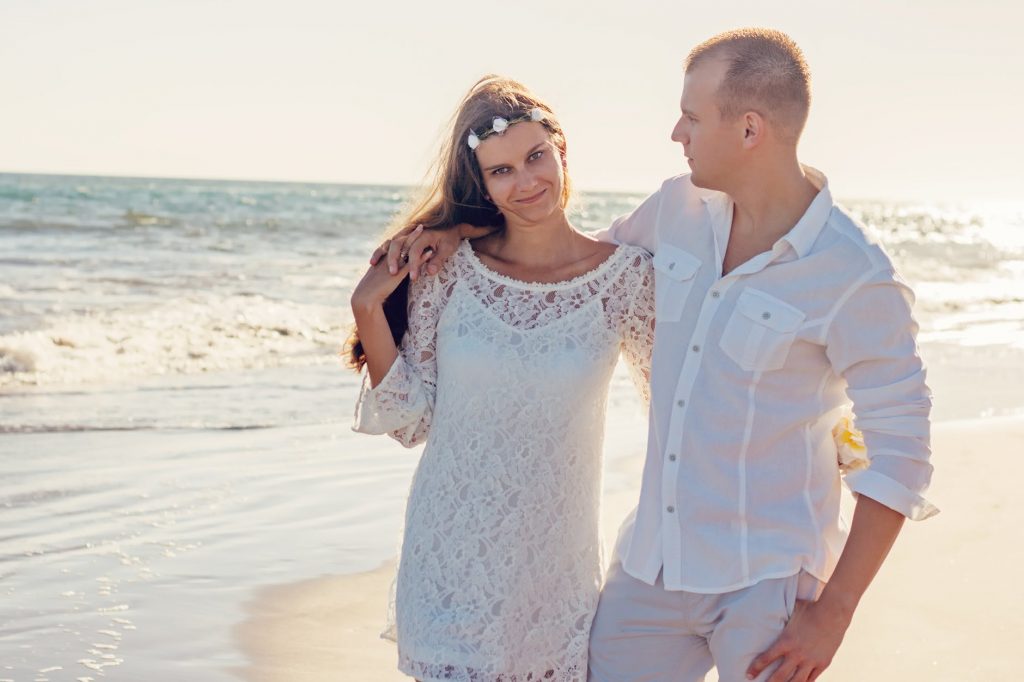 Marriage, pregnancy and childbirth can be overwhelming for your relationship with your husband. Living together, work, kids and family responsibilities often mean that romance takes a backseat, often leaving you distressed. Don't let your marriage get to this point. Learn how to fall back in love with your husband.
Time can indeed change a lot, including how you and your husband feel about each other. In the early days of romance, you're so madly in love that you can't have enough of each other. With time, you settle into a routine and passion makes way for a mellow kind of love. A quick kiss and a brief hug become the norm especially after having kids. Dealing with pressures at work and all the responsibilities that come with having a family can put a dampener on romance. To stop the wedge between you from growing into a chasm, take time out to cherish your bond and learn how to fall in love with your husband again.
Let the Sparks Fly: Tips to Fall Back in Love with Your Husband
1. Go on a surprise date
You may have tied the knot years ago but that's no reason to let the passion die. Without letting him know, book a table at a fancy restaurant and make a request to the head waiter to have a bottle of champagne, candles and fragrant flowers waiting. This will set the mood for bedroom business later! Dress up in an outfit that's your husband's weakness and get him to flaunt his stylish side too. If you have children, hire a babysitter for a few hours or ask your parents or a sibling to watch them for the night.
2. Turn up the heat
Remember the days when you wore sexy lingerie to entice your man? It's time to do it again and rekindle the love with your husband! If you're worried about post-pregnancy weight, don't. You're a beautiful, confident woman and your husband loves you so set the bedroom on fire in a titillating negligee that shows off your assets. Guide him into the shower or give each other a sensual massage. Getting physical can help you bond better and fall deeper in love with each other. ||
3. Speak to one another
Have you reached a stage where you barely talk to each other? Don't wait for your relationship to sour further but instead initiate conversation. The simple act of talking is sometimes lost in the chaos of work and family life but this is one of the best ways to fall in love with your husband again. Ask him about his day at work and talk about your day and how you spent it. If there's something you're undecided about, ask him for advice. It'll make him feel significant and loved. Talk to him about the kids, funny incidents that happened and any worries you may be shouldering.
4. Take a vacation
You've heard this one before but there's a reason it's always on everyone's to-do list. A vacation is a great way to keep your husband happy. Constant worries about bill payments, targets at work and helping children with their school projects can leave little time to spend with your husband. Being away from the house in a whole new setting can be the perfect opportunity to rekindle the flame. Find a resort that offers day-long activities for the children to engage in or one that offers excellent child care facilities. While the kids are busy painting or swinging from trees, both of you can take off to exploring a romantic spot or exploring each other locked up in a luxurious room.
Now that you know how to revive the romance with your husband, it's time to get to it. Like any relationship, marriage takes work and if passion isn't fanned from time to time, it can fall into a rut. Keep your marriage alive and kicking with these tips and rediscover all that the two of you mean to each other.