Facial Hair That Won't Leave You? Zap It With These 5 Tips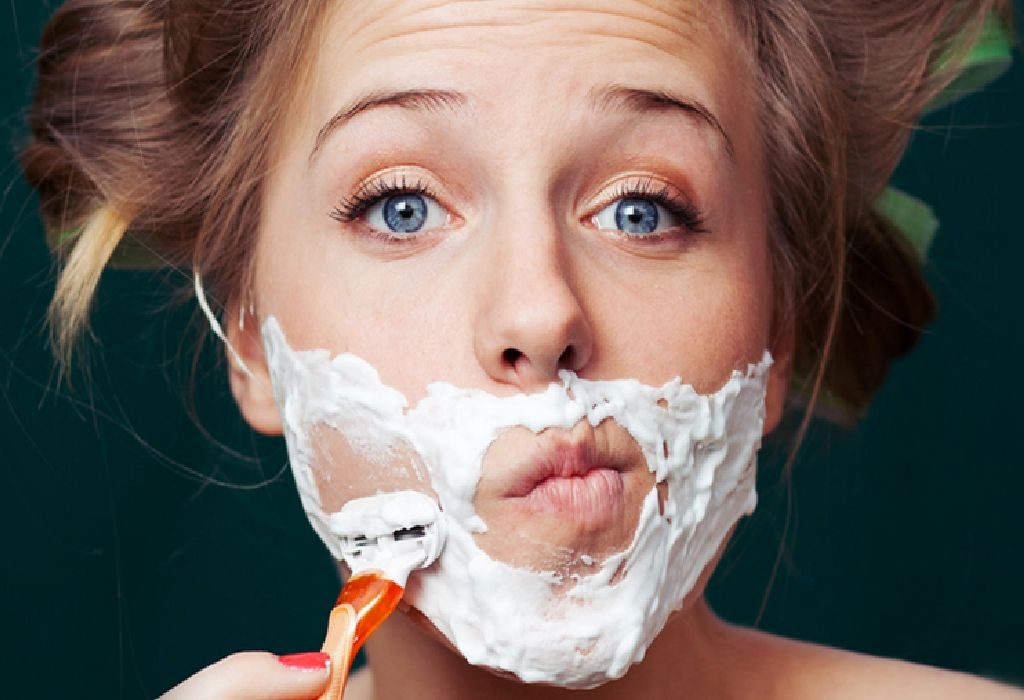 In this Article
A bearded look on a woman is understandably detestable. Get rid of it as soon as possible, with these techniques for facial hair removal for women. Use these easy and effective solutions to look beautiful and never be self-conscious again!
Globally, millions of women are looking for better ways of getting rid of facial hair, but then, nobody likes talking about it. Facial hair is usually attributed to genetic dispositions or problems such as polycystic ovaries that encourage hair growth. Well, you can actually say bye-bye to this embarrassing beauty woe and it's really simple.
5 Ways to Quash that Facial Hair Trouble
1. Zap off with laser
While there are many natural ways to get rid of facial hair, laser beams are gaining popularity. The laser destroys the follicles present beneath the surface of the skin, thereby preventing hair from growing. Six to eight treatment sessions are recommended for complete disablement of facial growth. As after-care, your skin has to be protected from excessive and direct sun exposure to prevent hyperpigmentation. Laser provides long-term solutions for hair removal; however, it's not too effective on white, blonde, or grey facial hair. Read whether laser treatment and its cost is worth it for you before you opt for it.
2. Wax works too
One of the oldest and best ways to remove facial hair is by applying warm wax with a spatula to the hairy areas. Fabric strips are first applied on to hairy parts of the face and then pulled off, removing all extra hair growth with them. Easy-to-use and inexpensive, waxing works well for fine hair. The only downside? You can get temporary rashes, but don't worry it's not long-term or permanent.
3. Intense Pulsed Light
Modern-day facial hair removal for women includes Intense Pulsed Light that is quite akin to laser treatment. Various light wavelengths are used to reduce the risk of pigmentation and burning. For best results go for six to eight treatment sessions. This process is gentler and less painful than laser treatment, and is more suitable for fairer hair and darker skin. Though it is pricier, it is catching up on the popularity charts.
4. Easy depilatory creams
Looking for user-friendly and easy ways to know how to get rid of chin hair? Hair removal creams only need a few minutes of application and viola! the hair's gone. The chemicals present in a depilatory cream dissolve the keratin in the hair, thus enabling the removal. Effective and cheap, such creams can be applied at home, quickly and privately.
5. Threading off extras
Salon and home remedies for facial hair removal have always banked upon threading, the most natural and ancient method of hair removal. Although, it can be a lengthy process and a tad painful too, it's a safe alternative hands down.
6. Electric shocks
Electrolysis involves the giving of mild electric shocks with the help of fine, sterile needles that are inserted into hair follicles by an expert. Electrolysis yields guaranteed and permanent results after several sessions. Remember, this process can be time-consuming and tedious; so be prepared!
Facial hair can lead to embarrassments and make you hide in a closet, especially if you are too self-conscious about your looks. The remedies mentioned above are time tested and proven, go for them and say "hello" to a newer you.