Essential Hand Tools to Have at Home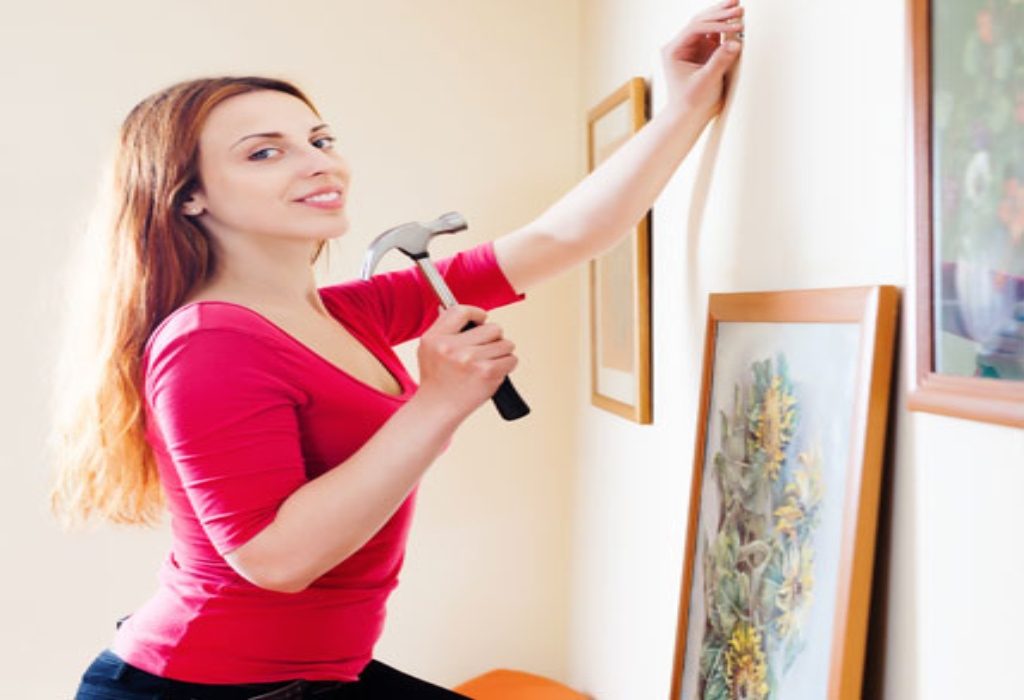 In this Article
If you're a housewife, you might need to take on jobs that could be out of your comfort zone. However, there are essential tools for women that can help you fix things. It beats not having to depend on a man to do a job you can do.
You don't always have to borrow tools from your hubby's box or hire a handyman each time the faucet starts troubling or the sink leaks. How? Own some of your own tools and get set to fix things easily around the home. Here are some tools a woman needs in her toolbox for a trouble-free household.
Hand Tools for Woman to have Around the House
1. Hammer away
If you're the kind of mom who loves to hang pictures and drawings your kids make at school, you definitely need a hammer. This essential tool will help you hammer nails in the wall and flaunt your child's creativity. With this, you can hang pictures on the wall while also engaging in small carpentry projects. Owing to its multipurpose use, a hammer is one of the best tools for women to have.
2. The screwdriver
A screwdriver will always come in handy for little odd jobs around the house. If you're a beginner, pick up small, medium and large screwdrivers. They should either have a single, flat head, star head or square head. You should definitely invest in an all-purpose screwdriver that comes with interchangeable heads to help you fix your toddler's toys or his cot. A tool box for women will be incomplete without a screwdriver.
3. Take the plunge(r)
If you have little children at home, you will definitely need a plunger. This tool comes in handy when you least expect it. If your kid is learning to potty train or has a habit of playing with toys in the bathroom, you need one of these. It's especially useful when you cannot find a plumber on short notice and need to unclog a toilet.
4. Drill
A cordless drill is one of the essential tools to have at home. It can be quite daunting to use at first, but once you get the hang of it, you wouldn't fear using it. When mastered, you can easily hang shelves at home, install lights and even drill holes for DIY projects for your kids. Ensure you have a good set of drill bits along with the main drill.
5. Measuring tape
If you're the kind of mom who shops for furniture, you would definitely need a measuring tape. Taking measurements is important to understand what dimensions you've to work with. It could be anything from knowing the length of the curtains when you want to buy new ones or how big the drain pipe is when it needs replacement.
These tools for home use should only be used during emergencies and neatly placed in a dedicated tool box. If you have a reliable handyman or your husband is your man Friday mostly, ask them to get the job done. After all, you have so much on your plate that requires completion, besides when it falls on you, you can wield magic with your toolkit too.