19 Essential Grooming Products for the Man of the House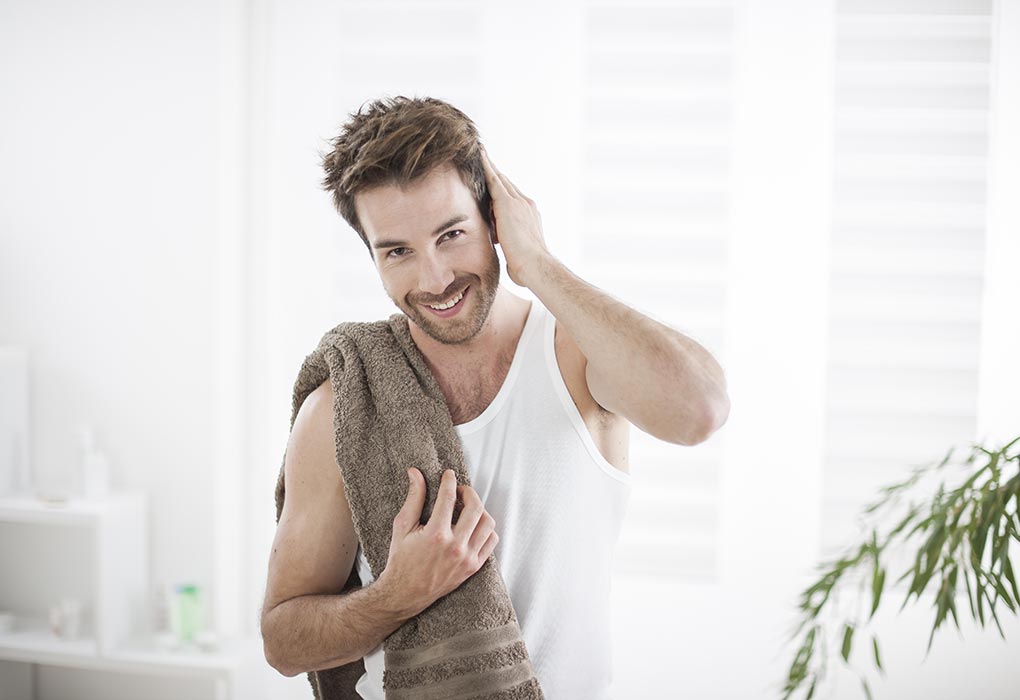 In this Article
As men, you might feel insecure or uncomfortable admitting that you pay attention to your grooming. We are a country that likes the idea of 'tough men'. However, grooming is as important for men as it is for women; and no, you are not effeminate if you look after yourself.
So here are the top 19 grooming products every man needs – because a well-groomed man is indeed a sight to behold! You might be daunted by the number. 19 products? Seriously? Have faith, however. Each of these products is going to ensure you take good care of your body.
Bath and Body
Let's start with the basics.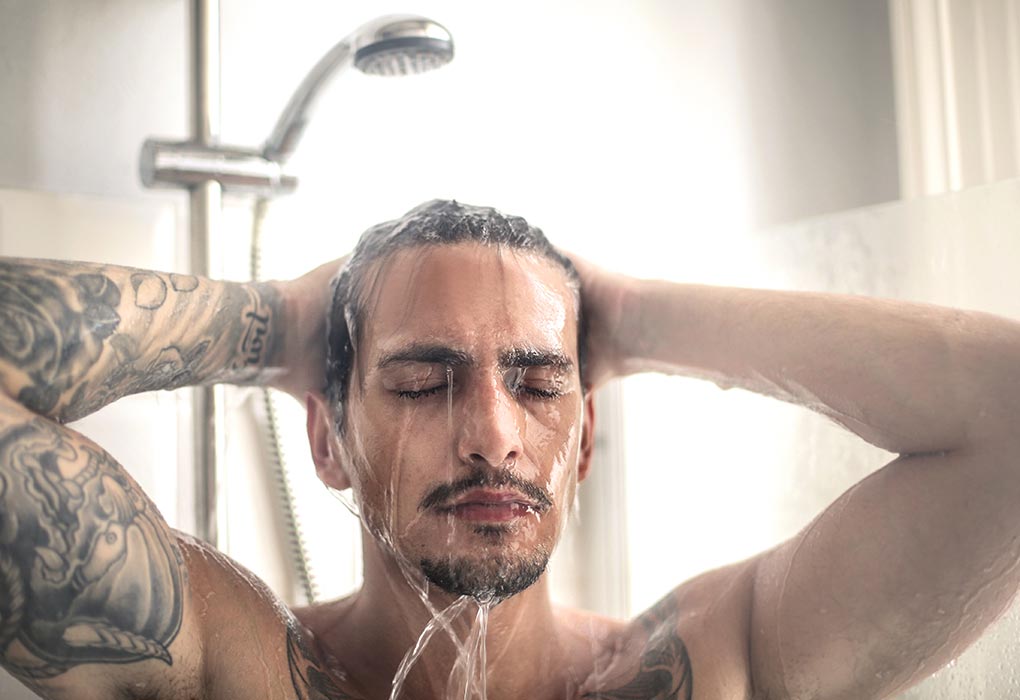 1. Soap
Pick a soap that is gentle on the skin. It should exfoliate dead cells, clean out the dirt, and also clean-up clogged pores. Also, remember to pick one that suits your skin type (normal, oily, dry, sensitive, etc.).
We Recommend – Bombay Shaving Company Exfoliating Bath Soap with activated charcoal
2. Shower Gel
These last longer than soap bars, are easier to store, and also fight body odour more effectively. Look for one that has a nice invigorating fragrance, to awaken all your senses as soon as you hit the shower! Just like the soap, pick one that suits your skin type.
We Recommend – Neutrogena Rainbath Refreshing Shower And Bath Gel
3. Loofah
Whether you use it with a soap or a shower gel, a loofah is a must. If you don't have the time to use it every day, you can use it on the weekends for a deep-cleaning of the skin.
We Recommend – GUBB USA Luxe Gently Exfoliating Bath Loofah
4. Genital Wash & Antiperspirant
Most people use their bath soap for the groin area. Not only is that unhygienic, but it can also cause irritation and damage the sensitive skin in your groin area. Switch to an intimate wash. Also, consider using an intimate antiperspirant to avoid unpleasant odour.
We Recommend – Skin Elements Men's Intimate Wash; Below The Belt Grooming Fresh & Dry Balls – Fresh
5. Moisturiser
This one's a must, especially after the use of a loofah. The fresh, soft skin that lies underneath the dead skin layer needs protection from sunlight, dirt and pollution, and loss of moisture.
We Recommend – Nivea Nourishing Body Milk
6. Deodorant
You can buy a good, long-lasting deodorant in two sizes – a big one to use at home, and a small one to use on the go (either in your gym-bag, at the office, or before stepping out for drinks after work). Look for one that does not have aluminium, a common skin irritant that is present in a lot of deodorants.
We Recommend – Axe Dark Temptation Deodorant Bodyspray
Face and Skin
Promise – there are no 'make-up' items here. Just things that will keep your face clean and fresh.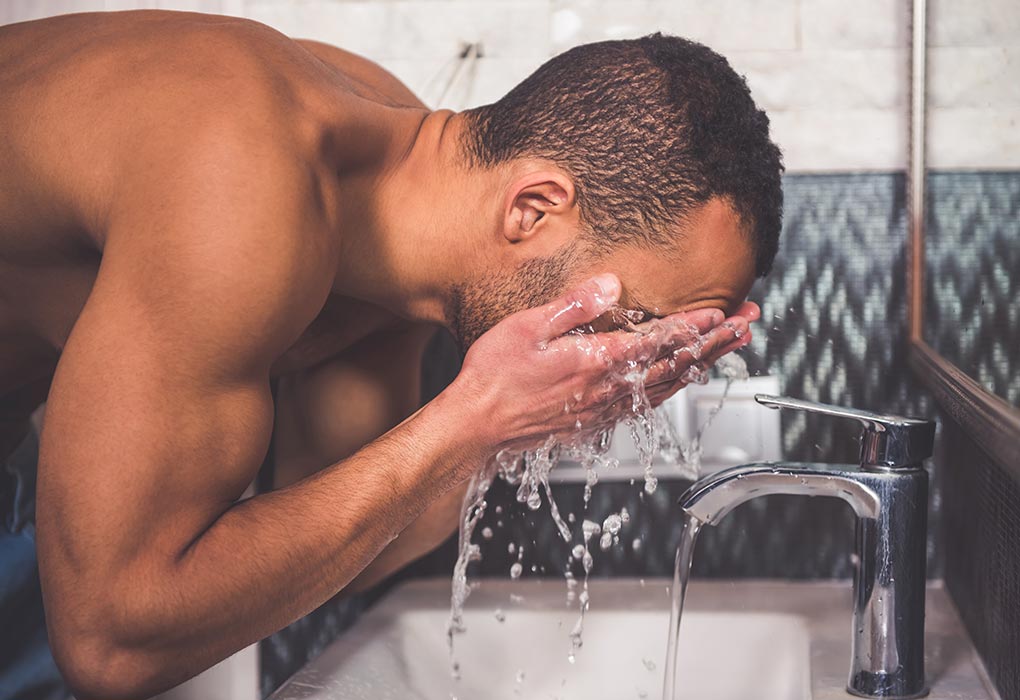 1. Face wash
Most of the damage that is done to the facial skin is because of the use of regular soap on the face. A face wash is particularly developed for the soft, sensitive skin of the face, so why use anything else?
We Recommend – Neutrogena Liquid Facial Cleanser
2. Face Moisturiser
These too, just like face washes, are designed to moisturise the face adequately. Choose one that is quickly and deeply absorbed into the skin, without making it look oily or leaving a sheen on it. In winter, you can look for an intensely hydrating face cream.
We Recommend – Nivea Men Dark Spot Reduction Creme
3. Sunscreen
These are particularly important if you use a two-wheeler or open vehicles for your daily commute, or if your job and other daily activities require a lot of travelling. Depending on which part of the country you live in, pick a sunscreen with an SPF-factor that's sufficiently high. As a thumb-rule, SPF-30 is recommended for urban use.
We Recommend – Ustraa Sunscreen For Men SPF 50+
4. Lip-balm
Pick a non-glossy, non-greasy, matte finish lip balm. If you do not like the way it makes your lips feel, you can wear it at night, before going to bed, so your lips stay moisturised for at least 12 hours before you step out for the day. Your Lady-Love will thank you for this one!
We Recommend – Ustraa Darm Rum Chocolate Lip Balm for Men
Hair Care
Dandruff, hair thinning, rough hair and other hair problems are real; so let's get real about hair care.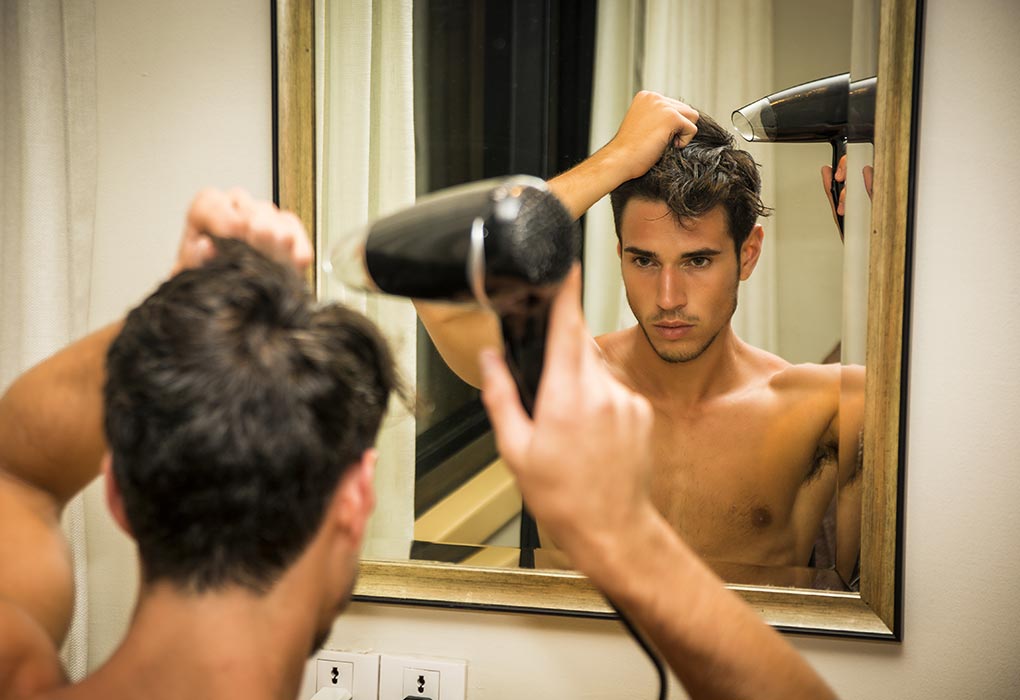 1. Shampoo
This is the most important product you will use for your hair as cleaning will always come before styling!. Irrespective of how mild your shampoo is, always remember to dilute the shampoo before use (typically with equal parts water). Try sachets of different shampoos, before picking one that suits your hair and scalp best.
We Recommend – Beardo Keratin Shampoo for Hair Growth & Damage Control
2. Conditioner
A lot of people skip this step – a common mistake! A conditioner will smoothen your hair, detangle it and protect it from combing-damage. It is not necessary to choose the same brand of conditioner as that of your shampoo (while most brands will say their products work best if paired together).
We Recommend – Gaia Skin Naturals Conditioner For Men
3. Oil
This is, in fact, the actual product that should work as your base product when it comes to hair care. However, most of us skip this step too, leading to dull, dry, frizzy and brittle hair. Don't make that mistake. Pick a non-greasy light hair oil that can be washed off easily.
We Recommend – Beardo Hair Growth Oil
Shaving Essentials
We saved the best, most favourite part of grooming for the end!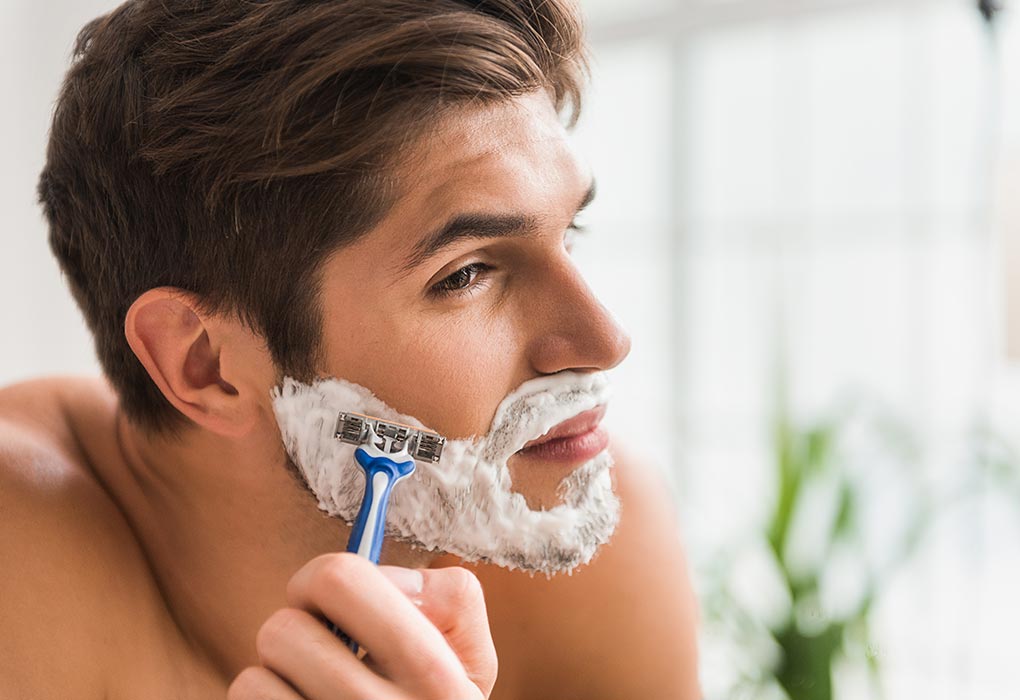 1. Razor
From multiple blades to ergonomic designs, straight-blade to battery operated, there are multiple options to choose from when it comes to a razor. The important things to consider here are as follows: how often you shave, how tough your facial hair is, and how easy it is to clean the razor (all of which will determine how quickly your razor wears out).
We Recommend – Gillette Fusion Power
2. Shaving Cream
Shaving creams are more effective in enabling a clean shave, as compared to ordinary soap because they are a blend of oils, surfactants, and soap, all of which come together to smoothen your mane, protect your skin and give you a hassle-free shave. Choose one according to your skin and hair type.
We Recommend – Bombay Shaving Company Shaving Cream
3. After-shave
Pick an after-shave that hydrates, disinfects, and pacifies the skin. This will keep problems like infections, redness, itching, spots, etc. away.
We Recommend – Axe Signature Denim After Shave Lotion
4. Trimmer
A beard trimmer is ideal to maintain a stubble or even a beard, especially if you don't want to go for a clean shaven look, but want to also control the growth of your beard.
We Recommend – Philips Beard Trimmer
5. Nose and Ear Hair Trimmer
Yes you can use a scissor, but it is neither safe nor recommended. A nose and ear hair trimmer is convenient to use as well as to clean.
We Recommend – Havell's Battery Operated Nose and Ear Trimmer
6. Beard oil
This one is a true saviour! Not only can a beard oil smoothen and tame your mane, it can also promote hair growth. This might be an important consideration for those of you whose beards don't grow fast enough. Beard oils can be formulated with specific ingredients that will help achieve desired results – smother hair, faster hair growth, etc. – so buy one accordingly.
We Recommend – Beardo Hair Growth Oil
There are a lot of other products that you can integrate into your grooming ritual – an eye cream, a hair gel, a cologne or perfume, a hand cream, a foot cream, etc. However, the above is a list of the absolutely essential products to buy. Feel free to add to the list what you (or your wife!) deem necessary!