Embellished Juttis – Your Wedding Season Staple!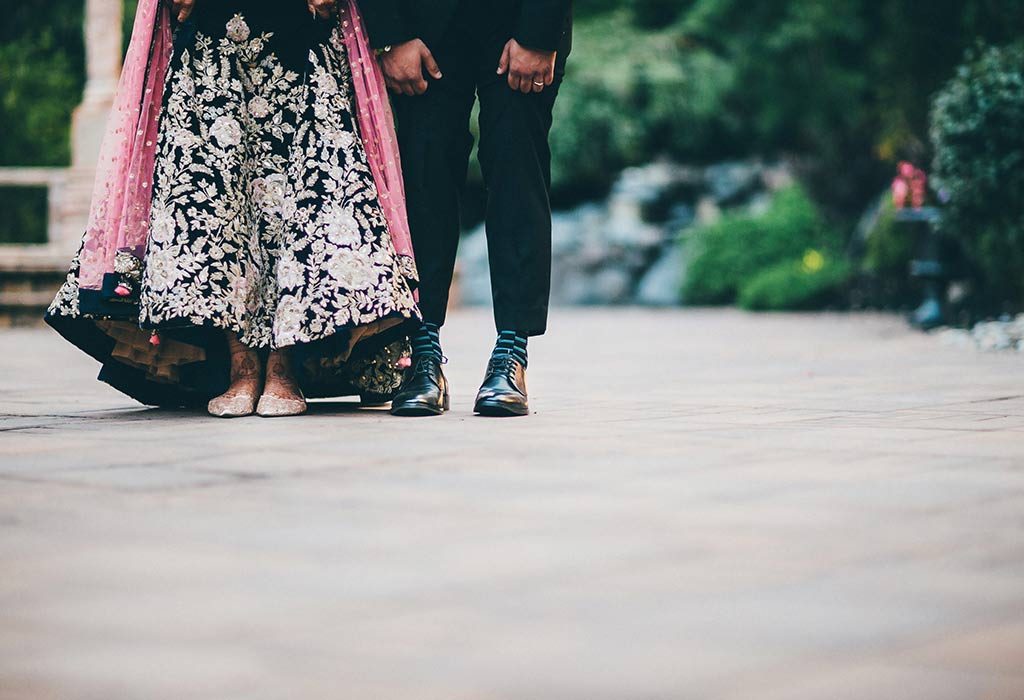 In this Article
The wedding season is upon us, and we bet you have a couple of wedding invites lined up already. Dressing up for every occasion sure is a task; right from planning your outfit to getting your hair & make-up right – weddings can be hectic. Add all that to the pressure of selecting the perfect footwear – heels, stilettos, open sandals? It would be a miracle if a single footwear paired well with every kind of traditional dress, wouldn't it? Well, what if we told you that there is a simple yet elegant north-Indian footwear that goes well with any clothing you pick? Pretty amazing right? Well, you guessed it – we're talking about the super comfortable and forever trending Punjabi juttis, with a hint of bling!
The fashion world is cyclical and Punjabi juttis are in the eye of it. They're simple, flat, hand-crafted juttis that are an expression of Indian heritage and ethnic design. Though previously regarded as Indian royal footwear worn by men & women belonging to noble families, people nowadays relate juttis to easily accessible, comfortable footwear. You need only slip your feet in, and you're good to go; no strings attached!
Here's How Juttis Can Be Your Best Pals This Wedding Season
Even though women consider juttis as old-fashioned because they're flat, here's how they can be your go-to footwear during weddings.
1. Juttis Put an End to Your Hunt for Bling
Weddings are all about bling; irrespective of whether it's your own brother's wedding or your husband's best friend's sister's wedding, you're always on the hunt for something jazzy! We all have that one pair of heels that comes to mind when we think about bling in our wardrobes. Well, add some more bling with a nice pair of embellished juttis. They're super stylish, comfortable enough to wear for a couple of hours at a stretch, and no doubt trendy. Plus, you can't ever go wrong with a pair of juttis. They're elegant and timeless, and that's precisely what you're looking for at weddings, right?
2. Juttis Complete Your Traditional Look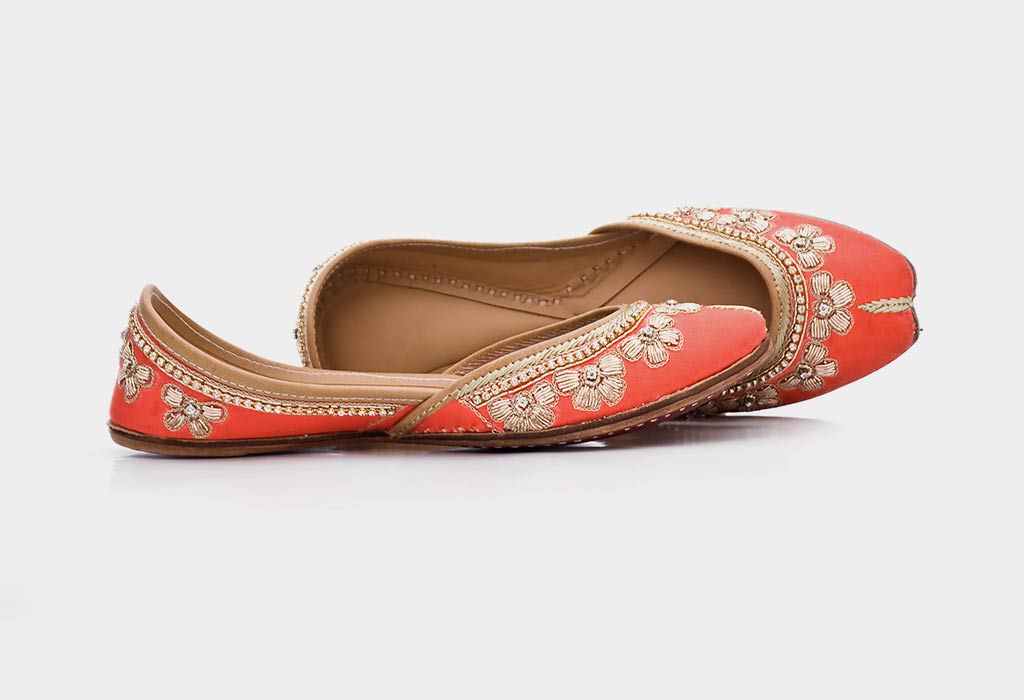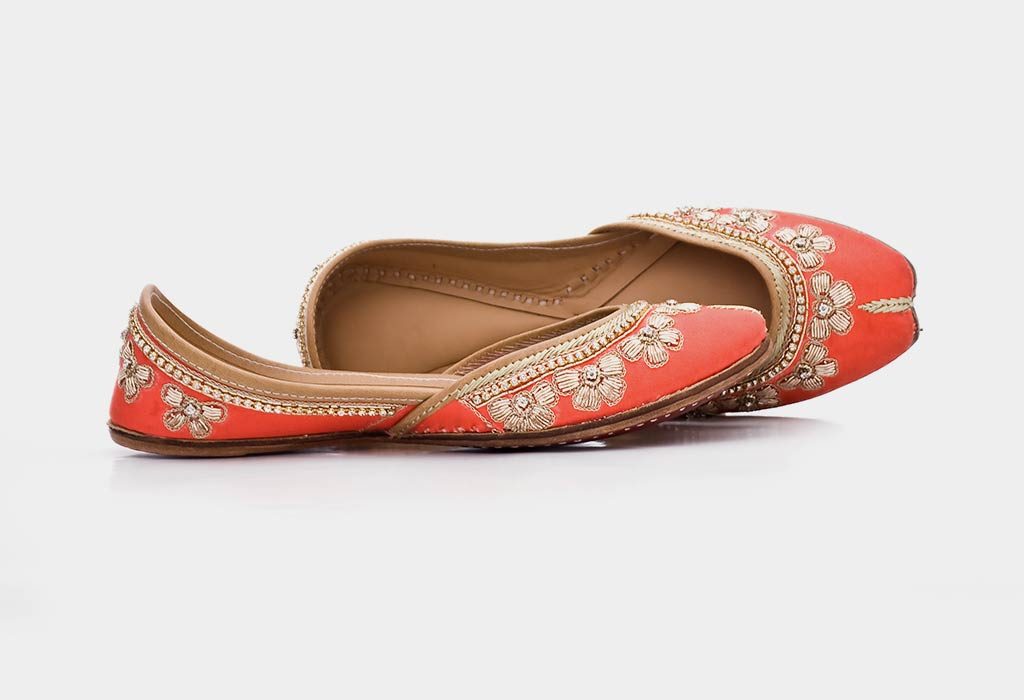 When you wear a pretty lehenga or a traditional floor-length gown, it's unreasonable to expect a pair of high heels to complete the look for you! The sole reason being that they're western. Traditional clothes demand fabulous accessories. So if you can take the effort to match your bangles & earrings to your dress, why settle for a single pair of heels? Go ahead and grab a pretty pair of embellished juttis that match your outfit. This modern-day footwear can be paired with every traditional outfit – sarees, shararas, dhoti pants, lehengas, churidars and even palazzos, you name it!
3. Flat Juttis Equal Comfort
Heels are great, no doubt, but be honest when you ask yourself this: How comfortable are heels compared to flats? You know the answer right? Indian weddings can be long, not to mention exhausting. To be honest, nothing beats the feeling of coming home after a long get-together and placing your bare feet on the cold floor. You're more likely to long for this feeling when you've stuffed your feet in a pair of heels for a couple of hours. But that's not how juttis will treat you. They're flat and comfortable, feet-friendly some would say. No matter how long the wedding lasts, juttis will not make your hips and back ache. You can easily walk around in them, without worrying about their heel sliding into the grass on the lawn. The best part about juttis is that once you put them on, they let you be yourself without having to check on them every 5 minutes.
4. Pastel Shades to Fit Your Needs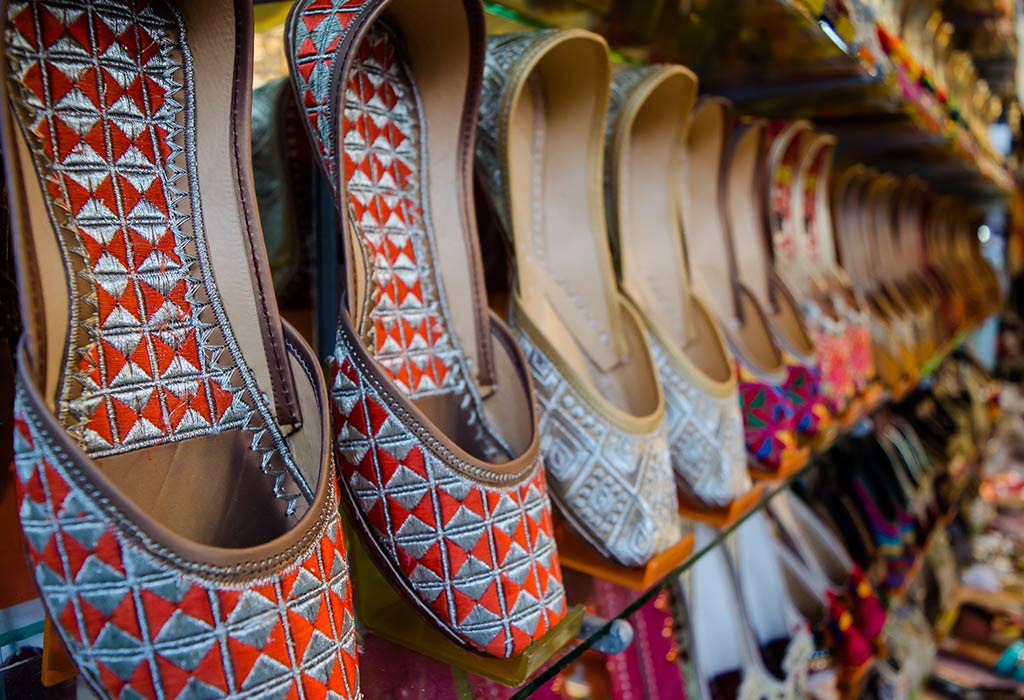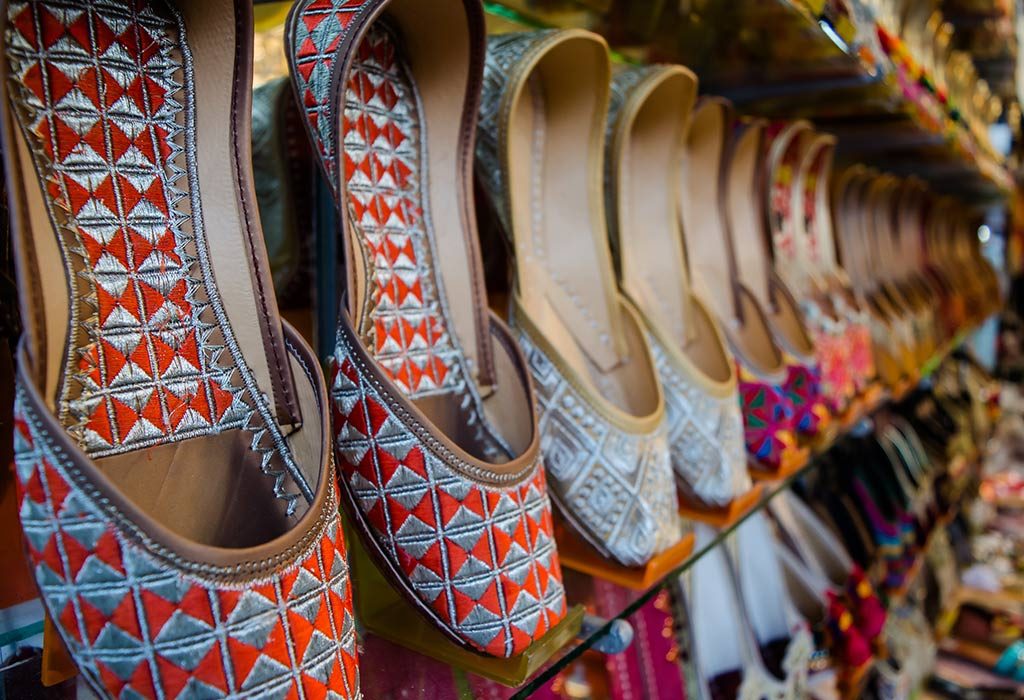 For those of you who steer clear from bling, pastels shades are ideal. If the thought of embellished juttis puts you off, then know this that tiny golden flowers on a pair of peach juttis too fall under this category. Not too jazzy, yet perfect for traditional outfits. When you wear an outfit that says bling, you're not always looking for something equally sparkly right? This is exactly where pastel shades will come to your rescue. Opt for a pair in pretty pastels and go easy on your feet this wedding season. They'll effortlessly complete your look, not to mention the elegance they add to every outfit.
5. Juttis Offer Scope for Customization
For women who are very picky about their footwear, juttis offer a wide scope for customization. Being originally hand-crafted, juttis give you the opportunity to play around with colours and tassels. Right from picking the kind of material and the cushioning of the sole, you can make the perfect pair for your feet, something that will go well with your traditional outfits. Right from colourful sequins, ghungroos & mirrors to katdana & zardozi work, there are a lot of ways to style them. Embellished juttis with pom poms and tiny beads are ideal for weddings and numerous other functions. The best part is that getting a pair customized is not as expensive as one might think. Juttis are reasonably priced, and they are easily available in Indian local markets.
So ladies, why wait? Go grab a nice pair of juttis to jazz up your style this wedding season. Irrespective of whether you love serious embellishments, mirror work or our very traditional phulkari work on your juttis, know it for a fact that they won't disappoint you!
Also Read:
Packing Essentials for Destination Wedding
Appealing Gestures to Revive Your Marriage
How Money Can Ruin Your Marriage?