Egg white sandwich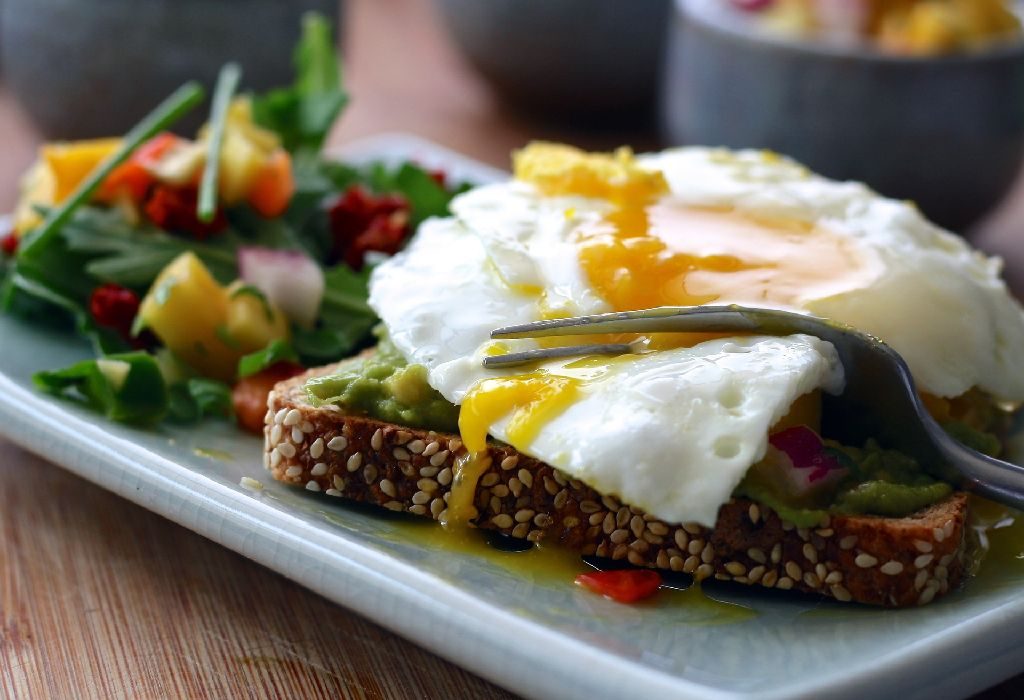 In this Article
Want to grab a power breakfast while on the go? Here's a quick recipe for the same. The protein power of eggs minus the fattening egg yolk in a wheat bread sandwich can make up a low-fat breakfast option for all the mums aspiring to regain their lost shape. Egg white known for its high biological value protein is a superb way of building up lost muscle mass.
| | | |
| --- | --- | --- |
| Serves | Preparation Time | Cooking Time |
| 1 People | 5 Minutes | 15 Minutes |
Ingredients
2 slices wheat bread
3 egg whites
1 tsp (teaspoon) oil
pinch of spices/flavoring (optional)
¼ tsp salt
¼ tsp black pepper
Method
Step 1
Toast the bread slices in a toaster.
Step 2
Break 3 eggs lightly with a spoon or fork, allow the egg whites to collect in a bowl by making a small slit in the shell of all 3 eggs one by one.
Step 3
Do not use the egg yolk for this preparation, however, if you wish to make some of the sandwiches for your kids, you can include the egg yolk (the yellow portion) in their recipe.
Step 4
Put oil in a non-stick pan.
Step 5
Heat the pan.
Step 6
Pour egg whites from the bowl.
Step 7
Season with salt and pepper, as desired.
Step 8
Flip it on to the other side. Allow to become golden brown and fluffy.
Step 9
Place on a slice of bread, and lay another slice of bread on top to make a sandwich.
Step 10
Enjoy!
Nutritional Information
Calories
190
Calories from Fat
45
Total Fat
5 g
Cholesterol
0 mg
Sodium
0 mg
Total Carbohydrates
21g
Protein
23g
Vitamin A
0%
Calcium
0%
Vitamin C
0%
Iron
5%
* Percent Daily Values are based on a 2,000 calorie diet.
Tip: Mix in seasonal veggies to the egg mixture if you want some extra nutrients and flavor.