Effective Home Remedies for Dry and Chapped Lips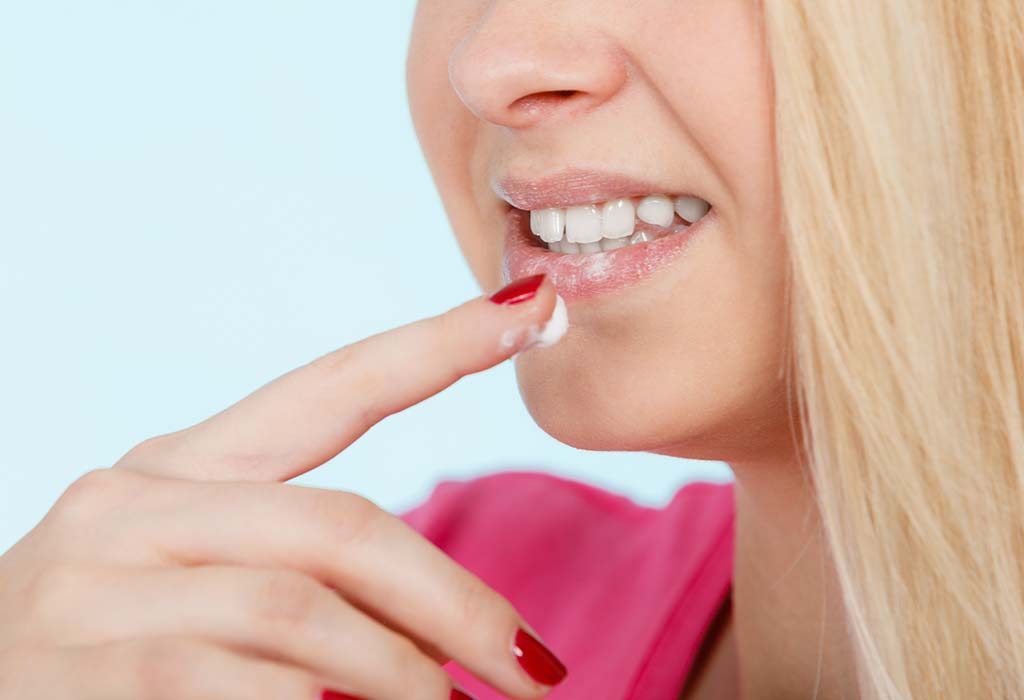 Nobody likes to have dry and chapped lips. Your lips add to your personality and make you look even more beautiful, but from time to time, you may have noticed that your lips become dry and you start peeling the skin on your lips. As the skin protecting our lips is thin, our lips become dry and chapped, more so in winters. But worry not, we will tell you how to make your lips soft and smooth again.
What Are Chapped Lips and What Are Its Causes?
When your lips stay dehydrated for a period of time, they start looking dry. Sometimes the skin of your lips may peel off. Your lips may bleed, and they may appear scaly. Your lips may become chapped because of the following reasons.
Excessive exposure to the sun.
Using a lip balm that doesn't suit your lips.
Smoking.
Drinking.
Allergies to specific drugs or medications.
Chemotherapy-prescribed medications.
Dehydration.
Dehydration is one of the biggest reasons behind dry and chapped lips. So no matter how many home remedies, ointments, or skincare products you apply, if you're not drinking plenty of water, the problem will keep coming back.
Best Home Remedies for Dry and Cracked Lips
We've talked about why your lips become dry and cracked. But to make them soft again you must start drinking enough water. Apart from that, here are some home remedies that you can try to make your lips beautiful, just like how they were earlier.
1. Virgin Coconut Oil and Grapeseed Blend
Virgin coconut oil is not just good for your skin and hair, but also for your lips.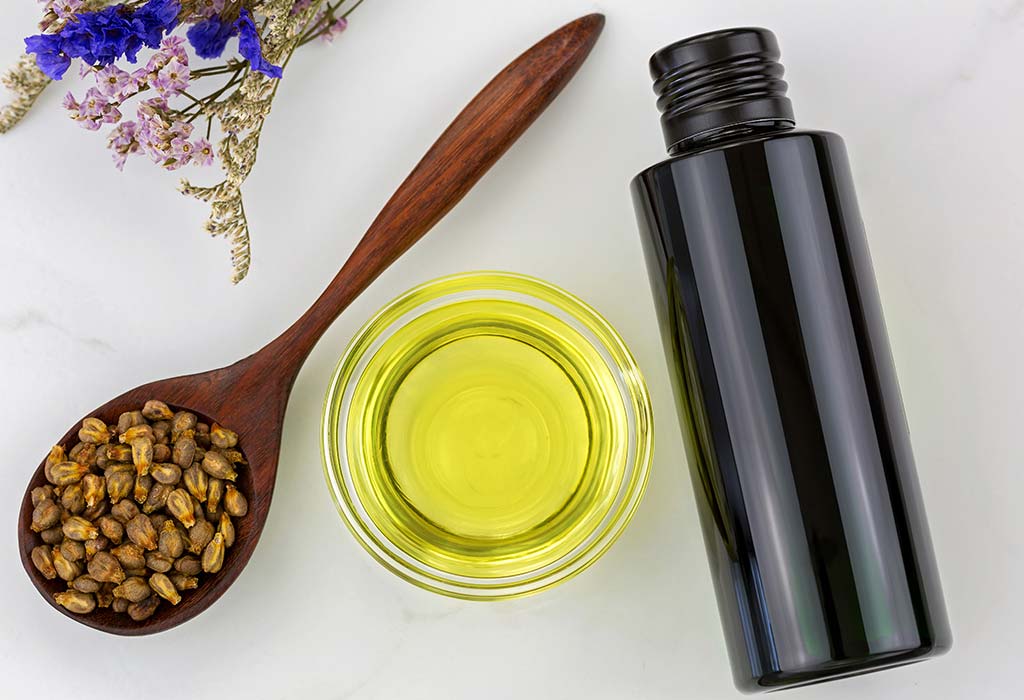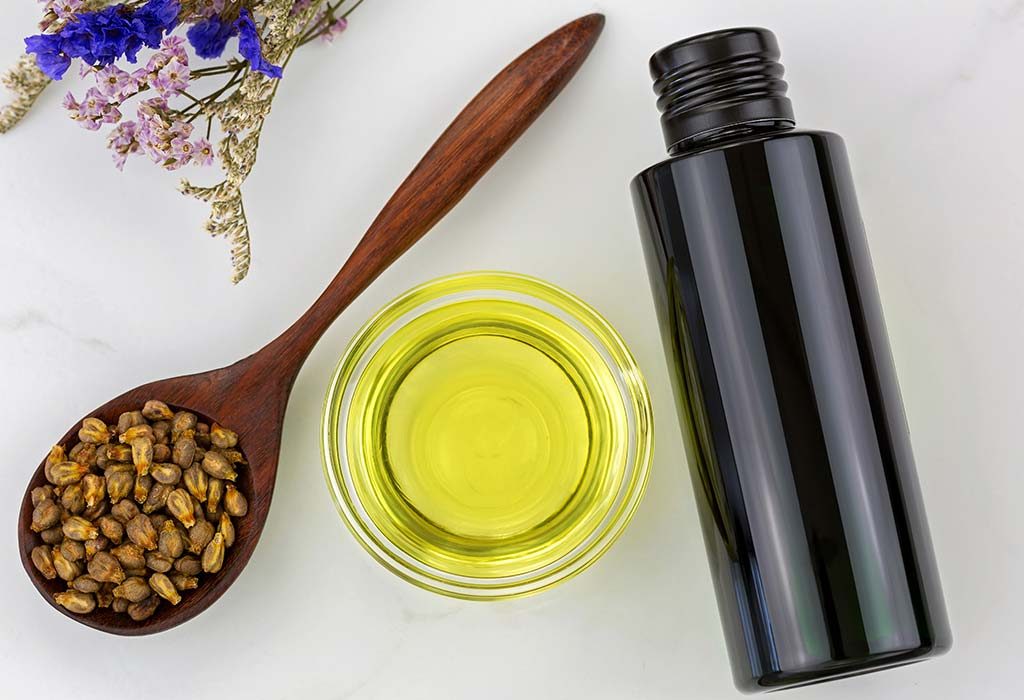 Why This Works
This home remedy works because the fatty acids in virgin coconut oil lubricate and nourish your lips.
The grapeseed oil boosts the healing process and makes recovery faster.
Requirements
Get some virgin coconut oil and grapeseed oil.
If you don't have virgin coconut oil and grapeseed oil, you can try combinations of carrier oil and an essential oil like a mix of olive oil and jojoba oil or almond oil and neem oil.
Procedure
Add one to two drops of both the oils and apply onto your lips.
How Often to Use
You should try this remedy two to three times a day.
You can also apply it in the early morning or just before going to bed.
2. Honey and Petroleum Jelly
Honey and petroleum jelly when combined works as one of the best natural remedies for chapped lips and here's why.
Why This Works
Honey is loaded with antibacterial properties and speeds up the healing process, while the petroleum jelly softens and nourishes your lips. This prevents your lips from cracking and drying. The combination of these two ingredients helps lock in the moisture in your skin, thus tackling dehydration.
Requirements
For this remedy, all you need is some honey and petroleum jelly.
Procedure
Dab some honey on your fingers and apply it on your lips.
Now, take the petroleum jelly in similar proportions and layer it over the honey.
Leave it on for 10 to 15 minutes and wipe it away with a dry cloth.
How Often to Use
You should try this home remedy at least once a day.
3. Rose Petal and Raw Milk Blend
Rose petals and raw milk can nourish your lips and help you treat your cracked lips naturally.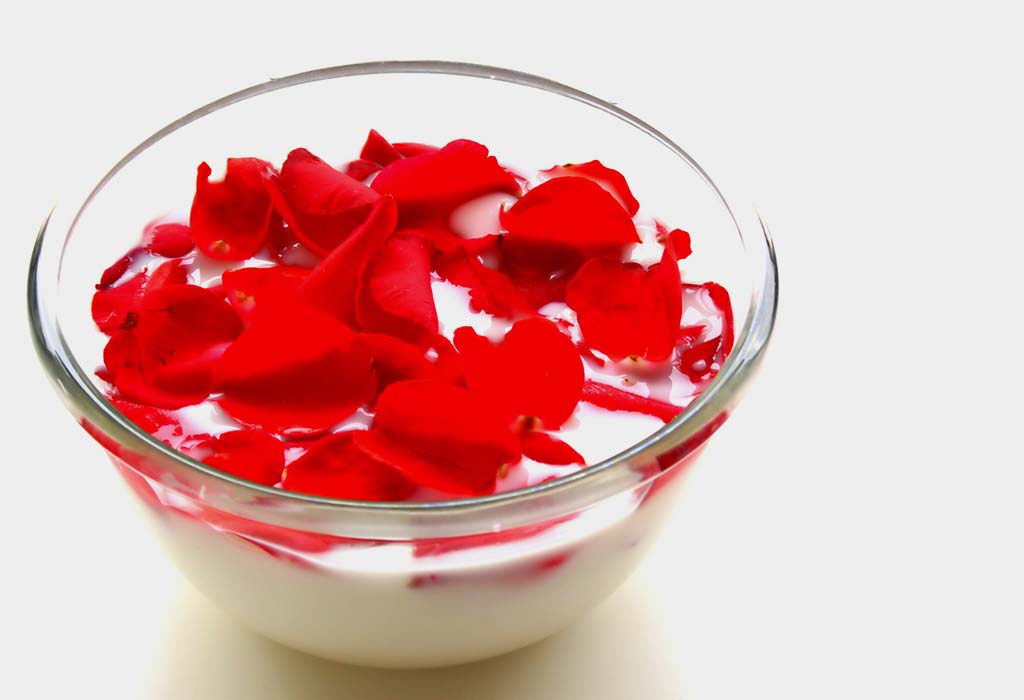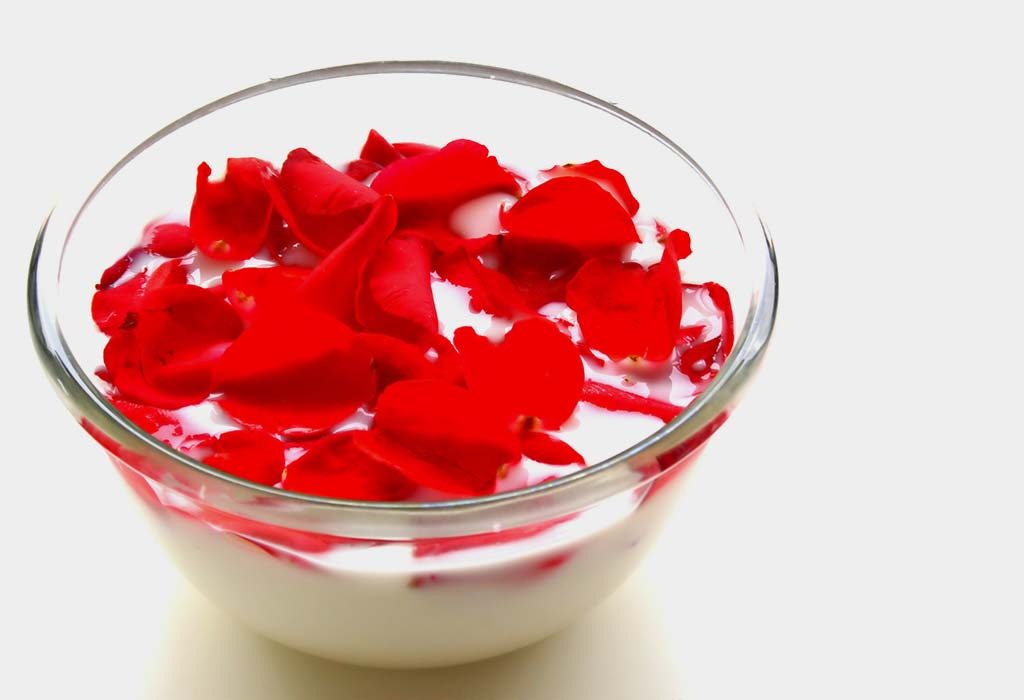 Why This Works
Rose petals contain Vitamin E which are known to possess anti-ageing effects, thus making your lips look young and beautiful.
Raw milk nourishes your skin by supplying it with essential fats, vitamins, and minerals, thus preventing it from becoming dry.
Requirements
You need 5 to 6 rose petals and a quarter-cup of raw milk.
Procedure
Soak the rose petals in the milk for about two or three hours.
Mash it afterwards to get a smooth consistency, like that of a paste, and apply it on your lips.
Leave this on for 20 minutes and wash your lips using cold water.
How Often to Use
You should try this home remedy once every day for over a week.
4. Cucumber
Feeling thirsty? Time to munch on some cucumbers and while you're at it, don't forget to make your lips taste it.
Why This Works
Cucumber has many healing compounds that can help your lips stay hydrated. Pressing cold cucumber slices on your lips can moisturise them and prevent it from drying.
Requirements
You just need a couple of cucumber slices.
Procedure
Take around 4 to 5 cucumber slices and press it gently on your lips.
Let the juice of the cucumber stay on your lips for 10 minutes and rinse afterwards or wipe with a dry cloth.
How Often to Use
Since this is a natural home remedy, you can use this one to two times every day.
5. Aloe Vera Gel
If you're wondering how to say goodbye to dry and cracked lips in winter, try aloe vera.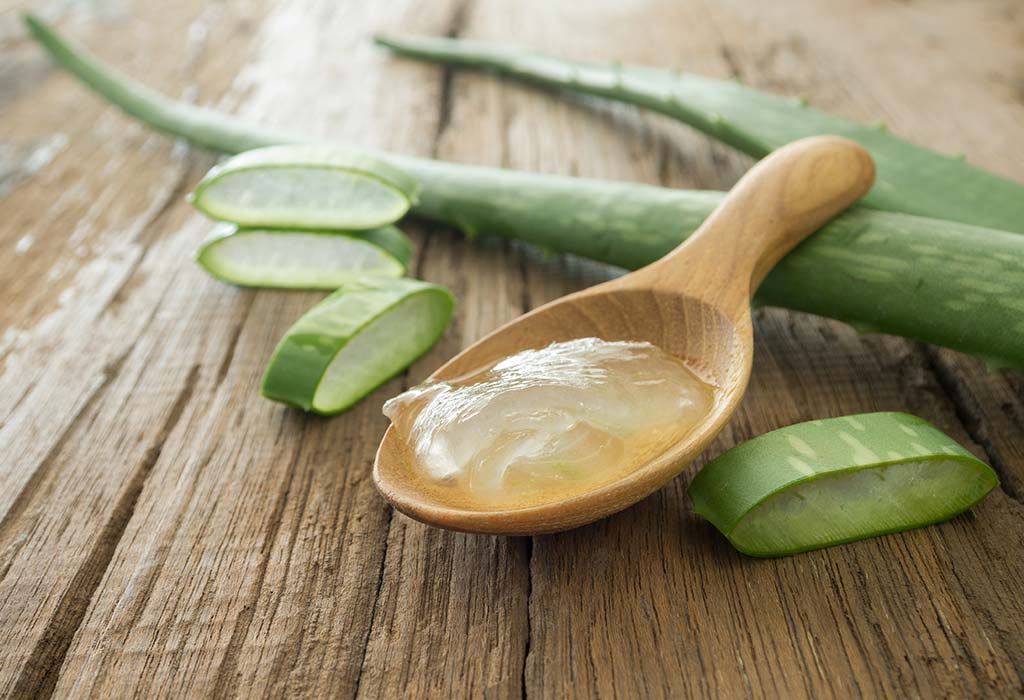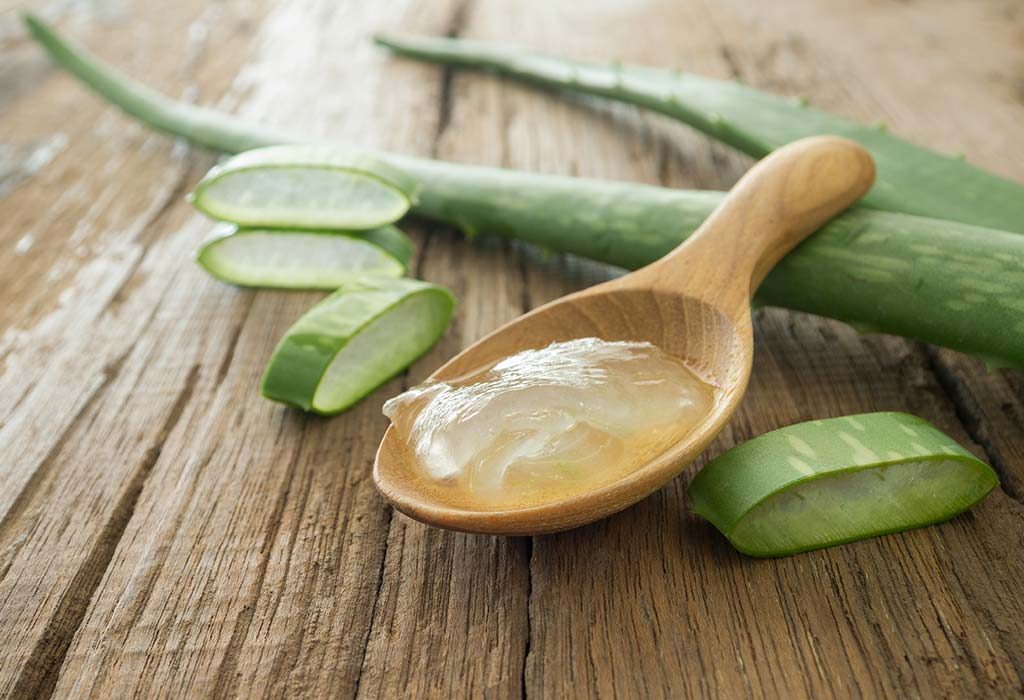 Why This Works
Aloe Vera gel hydrates the skin and can treat inflammation and acne. It has a moisturising effect and is awesome for dry skin. If you need an added boost, you can mix in some castor oil with the gel to speed up the healing process.
Requirements
Get some aloe vera gel or an aloe vera leaf.
Procedure
If you have the leaf, cut it sideways and drain out the gel in an airtight container.
Apply this gel on your lips before going to bed every night and wash your lips in the morning.
How Often to Use
Use this home remedy once a day right before bedtime to get the best results.
6. Lemon Juice and Cream Blend
Lemon juice and cream make a simple home remedy for treating dry and chapped lips.
Why This Works
Lemon juice is known to possess skin nourishing properties and is also rich in Vitamin C.
The cream gives a blend of vital vitamins and minerals which prevent the lips from drying out and cracking.
Requirements
For this remedy, you require one teaspoon of fresh cream and three drops of lemon juice.
Procedure
Mix the cream and lemon juice to make a blend.
Apply this on your lips before bedtime or leave it overnight for best results.
How Often to Use
You can use this remedy once a day for a few weeks for long-lasting results.
7. Peanut Butter
Peanut butter is delicious. It's packed with protein, is high in calories, and has good fats. But did you know it's good for your lips too? Find out how!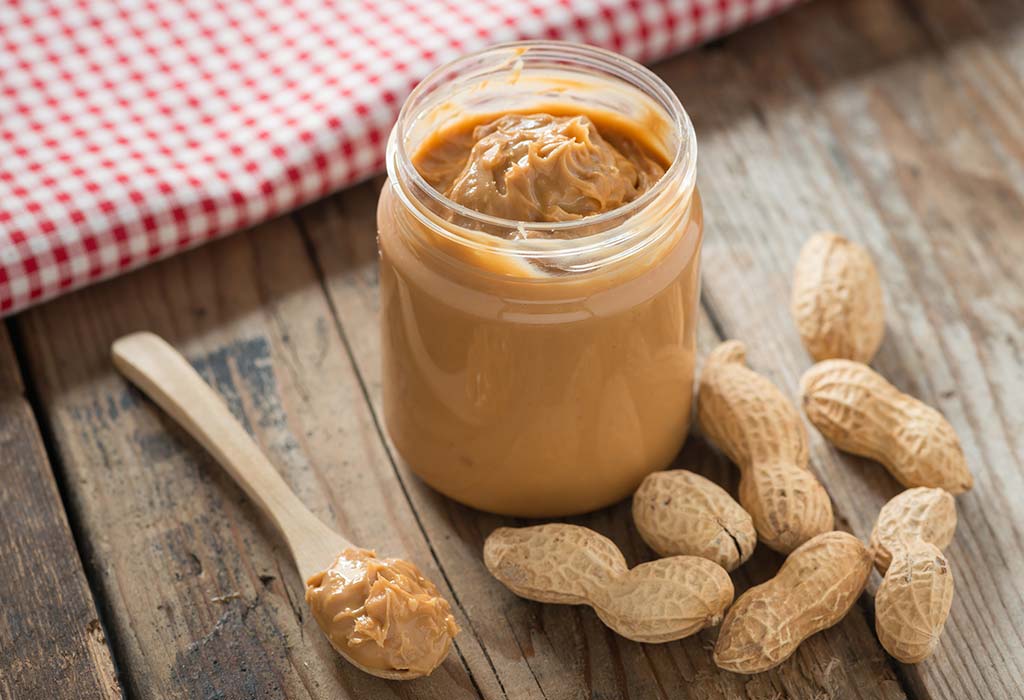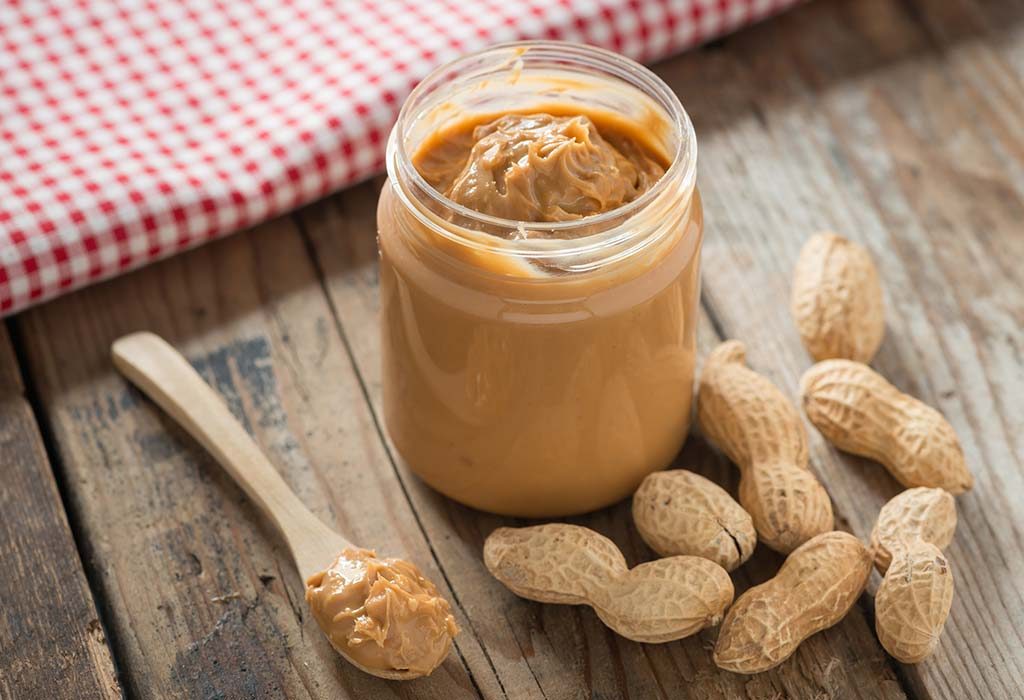 Why This Works
Peanut butter contains essential fatty acids which can help condition and nourish your skin. There's also the fat content which leaves your lips feeling supple.
Requirements
Just a teaspoon or two of peanut butter is enough.
Procedure
Take some peanut butter and glaze it across your lips.
Leave it overnight and your dry lips will become smooth in a few days.
How Often to Use
You have to use this remedy regularly for best results.
8. Brown Sugar, Honey, and Olive Oil Mix
This is one of our special and favourite blends simply because it's too easy to whip it up.
Why This Works
Olive oil softens and nourishes the skin while the antibacterial properties of honey help lock in the moisture. Scrubbing your lips with brown sugar improves blood circulation in the lips, making them appear softer and more supple.
Requirements
You need a few drops of olive oil, a teaspoon of brown sugar, and half a teaspoon of organic raw honey.
Procedure
Mix the sugar, olive oil, and honey in a bowl.
Make sure the sugar doesn't dissolve completely in the honey and apply the mix on your lips.
Scrub it over gently on your lips, just the way you exfoliate to remove the dead cells.
How Often to Use
You can use this remedy alternate days for best results. Once your lips turn smooth, you can reduce the usage to once or twice a week.
9. Green Tea Bags
You might have heard that green tea is a healthier substitute for caffeine. Here's another reason to add it to your groceries.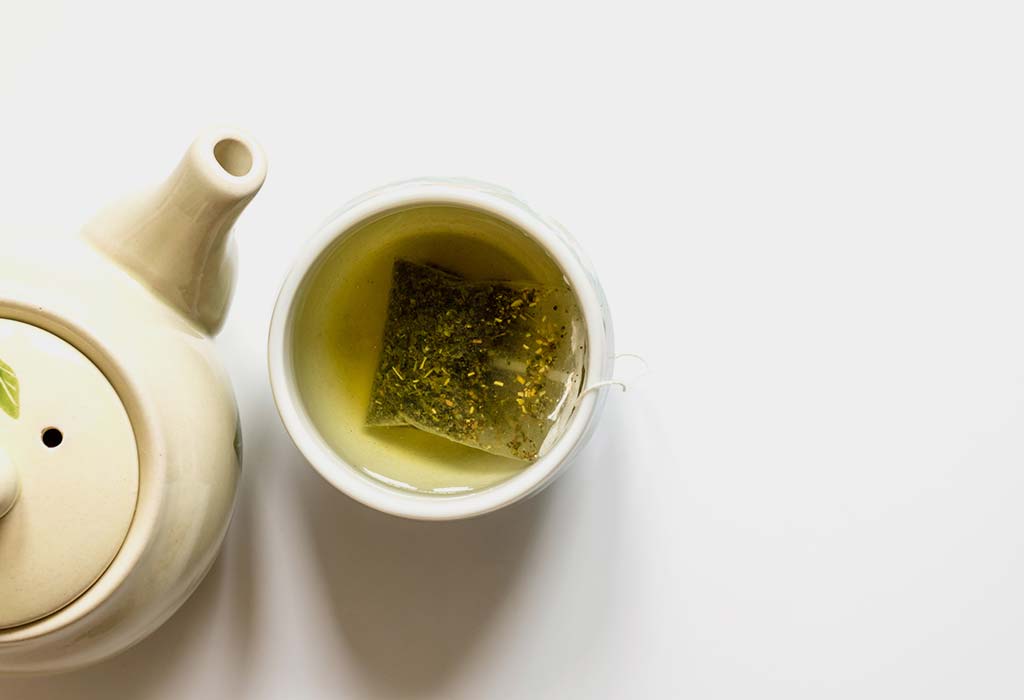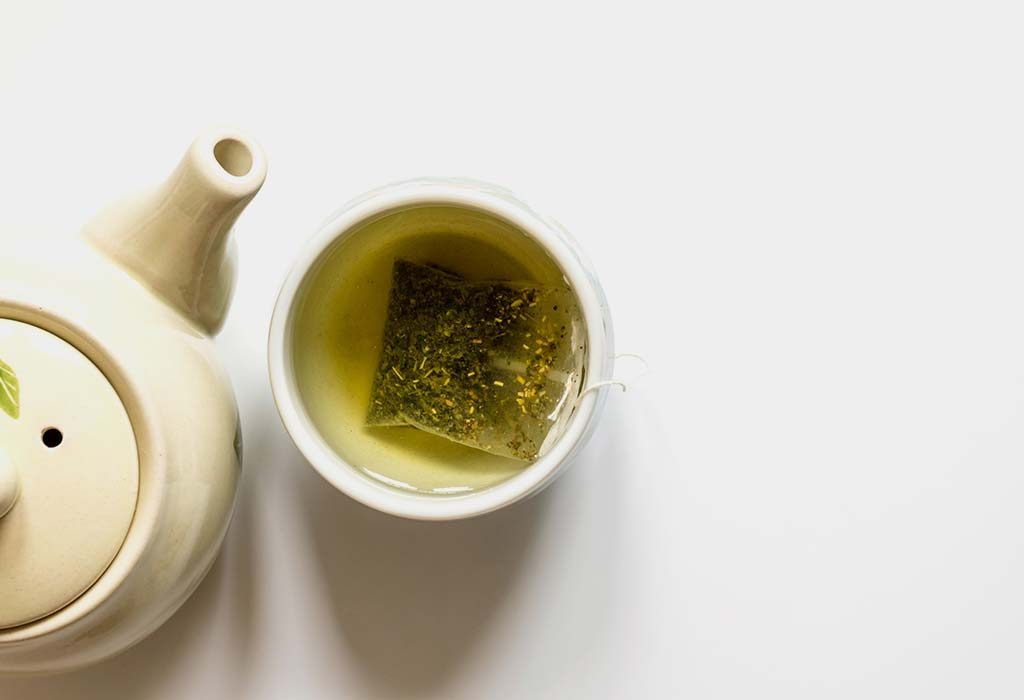 Why This Works
Green tea is loaded with antioxidants which nourish and moisturize your lips. The tannins present in green tea hydrate your skin and prevent cracking or dryness.
Requirements
A single green tea bag and some hot water.
Procedure
Soak the green tea bag in hot water and let it sit for a few minutes.
Keep the bag on your lips and leave it on for a while.
How Often to Use
Try this remedy once every day and you'll soon see results.
10. Vanilla, Sugar, and Baking Soda
The vanilla method is a home remedy that works like magic on your lips. Don't be fooled by its simplicity!
Why This Works
The sugar and baking soda exfoliate your lips and remove the dead skin cells.
The baking soda lessens the stingy sensations while the vanilla extract adds a nice scented feel to the scrub.
Requirements
You need two teaspoons of sugar, one teaspoon of baking soda, two teaspoons of jojoba oil and a quarter-teaspoon of vanilla extract.
Procedure
Mix all these ingredients together and apply this blend on your lips.
Scrub gently and rinse after a while.
You can refrigerate the remaining blend in an airtight container to use it later as its shelf life is a week.
How Often to Use
Initially, it's recommended that you use this scrub every day for the first few weeks. Once the condition of your lips improves, you can stick to using it once a day or three times a week.
How to Prevent Chapped Lips
Preventing chapped lips is easy – you have to start early. Incorporate these tips and make them a habit because you won't regret it.
1. Drink Water and Smoothies
Drink water – a lot of it. None of the home remedies above will show long-lasting results if you don't put in the effort to drink water and stay hydrated throughout the day. Besides water, drink a lot of fresh homemade fruit juices made from beetroots, carrots, and pomegranates since these are exceptionally good for your lips and pack Vitamin A and C for your lips.
2. Apply Beeswax Before Going Out
If you're planning to spend a lot of time outdoors or stay in the sun for long hours, you should get some beeswax and rub it on your lips. Why? Because it acts as a barrier against dehydration and locks in the moisture for long.
3. Wear a Scarf
This is for all those who live in the areas where it gets cold. If the cold winds are drying out your lips, get a scarf and cover your face. It's that simple.
4. Check Your Toothpaste
This might sound strange but trust us, it works. Read the label on the back of your toothpaste and see if it is made from any synthetic ingredients. Synthetic ingredients sometimes cause an allergic reaction on your lips, leading to dryness, itchiness, and sometimes in rare cases, inflammation. The solution? Go for plant-based toothpaste products which are free from synthetic ingredients.
5. Use a Sunscreen
If your lips aren't chapped yet, prevent them now. You can prevent them from drying out by using sunscreen whenever you're outside.
6. Avoid Eating Spicy Foods
We hate to break the news for chicken wings lovers out there, but spicy food dries out your lips. So stop eating spicy food – your lips will thank you for this. Fresh fruits, fruit smoothies, and nut butter are good for your lips – so try them for a while before grabbing that chilli sauce again.
Preventing your lips from drying out is not rocket science. It takes time, effort, and the right self-care methods. Lucky for you, these home remedies will set you up on the right track. Just be patient, give it a few days or two weeks and you'll notice your lips going back to how they were before – smooth and supple.
Also Read:
Effective Remedies to Treat Skin Infection Naturally
Natural Remedies to Get Rid of Cracked Heels
Ways to Keep Your Elbows Soft and Smooth