Eclampsia During Pregnancy – Symptoms, Causes, and Treatment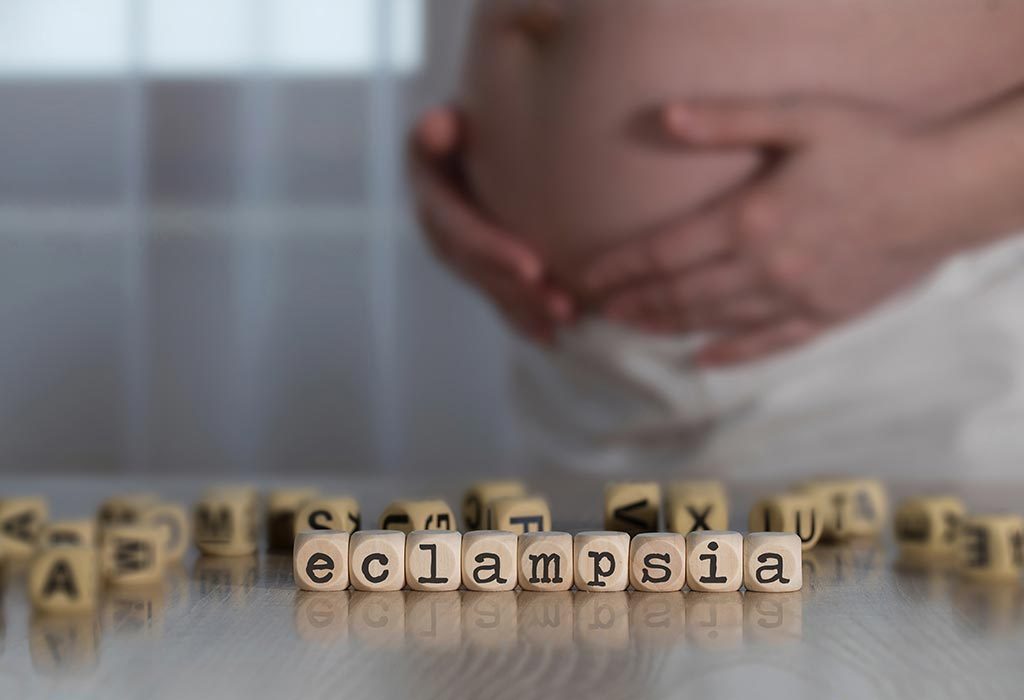 Pregnancy is a delicate time and women are suggested to relax and follow a healthy lifestyle in order to avoid any complication but that's not easy. Many pregnancies are complicated by a serious condition called eclampsia. Even after leading a healthy lifestyle and taking the necessary precautions, a woman might be affected by this condition. In this article, we have covered everything you need to know about eclampsia. Read on to the symptoms and causes of eclampsia. Also learn, how this condition can be treated!
What Is Eclampsia?
Eclampsia is a medical condition that affects pregnant women. This medical condition is not very common, however, if a pregnant woman is suffering from eclampsia, it calls for immediate medical intervention, as it can be dangerous for both the mother and child. A more serious complication or progression of another medical condition known as preeclampsia, eclampsia is often characterized by a sudden surge in high blood pressure, that results in seizures.
Let's tell you the difference between preeclampsia and eclampsia.
Preeclampsia is a medical condition which affects a woman mostly during pregnancy, but in rare cases soon after delivery as well. Women who suffer from preeclampsia generally have high blood pressure, and a significant amount of protein in the urine is observed. Additionally, a drop in the number of platelets which is responsible for clotting, as well as trouble with the functioning of the liver and kidney is observed as well.
When in extreme cases, preeclampsia progresses and a patient suffers from seizures, it is known as eclampsia. A seizure is medically defined as a sudden change or disturbance in the activity of the brain. Sometimes, due to an uncontrolled electrical imbalance, a person can have a seizure, which results in a decrease or loss of alertness, violent shaking or convolutions, changes in behaviour, changes or loss of consciousness. It is worth noting that even if a woman has no history of seizures or epilepsy, she can end up being affected with eclampsia.
Who Is Most at the Risk of Getting Eclampsia?
As mentioned before, eclampsia is a rare condition, however, those who identify with the following are at a higher risk of getting eclampsia:
If a woman is already suffering from preeclampsia, then she will be at the risk of getting eclampsia as well, given that eclampsia is a progressive state of preeclampsia.
Women who have a history of suffering from chronic or gestational hypertension or high blood pressure.
Women who are undergoing a pregnancy after the age of 35 or below the age of 20.
Those who are having their first pregnancy.
Women who are carrying twins or triplets.
Pregnant women who have a history of kidney ailments or disorders.
Pregnant women who are suffering from or have a history of diabetes and other conditions that affect the blood vessels.
What causes Eclampsia in Pregnancy
Following conditions can cause eclampsia during pregnancy.
1. Hypertension or High Blood Pressure
One of the most commonly noticed causes for preeclampsia is a spike in the woman's blood pressure during pregnancy. Hypertension or high blood pressure takes place when there is an increase in the force of blood that is pushing against the arteries. In serious circumstances, the arteries and other blood vessels get damaged due to the extreme force when the blood is pushed against the walls of the blood vessels and arteries. This is a serious condition, as damaged arteries can lead to restricted flow of blood. This, in turn, can cause swelling in some of the blood vessels that are located in your brain. For a pregnant mother, this can put her baby at risk as well. The abnormal flow of blood can interfere with the normal functioning of the brain, which leads to eclampsia or seizures.
2. Proteinuria
Proteinuria is a condition in which there is an excessive amount of protein in the urine. In most common cases, preeclampsia tends to affect the normal functioning of your kidneys, and the reason behind this is an excessive protein in your urine. The function of the kidney is to filter out toxins and wastes from your blood. In some cases, such as those in which you are suffering from preeclampsia, the kidneys, instead of flushing out, tends to retain certain nutrients that are found in your blood. In most cases, the most prominent nutrient that is retained is protein. This protein is further redistributed across your body. In some cases, the glomeruli in the kidney are damaged, which in turn leads to the retention of proteins. Glomeruli are responsible for the filtering function of the kidneys. When a doctor suspects preeclampsia, in most cases, the urine of the patient is tested to check for abnormal levels of protein.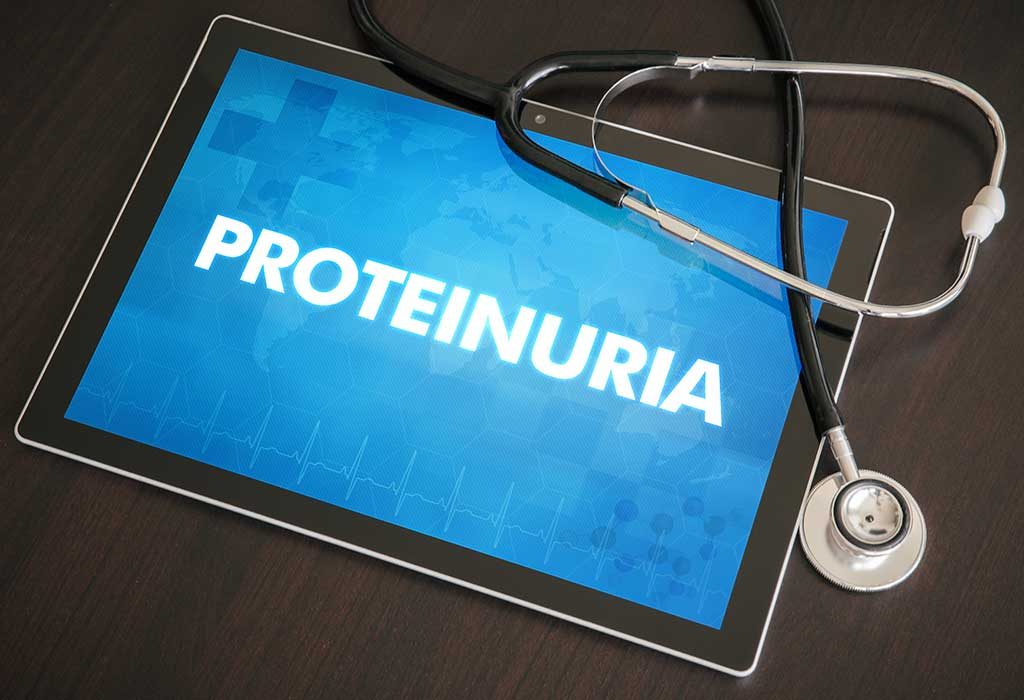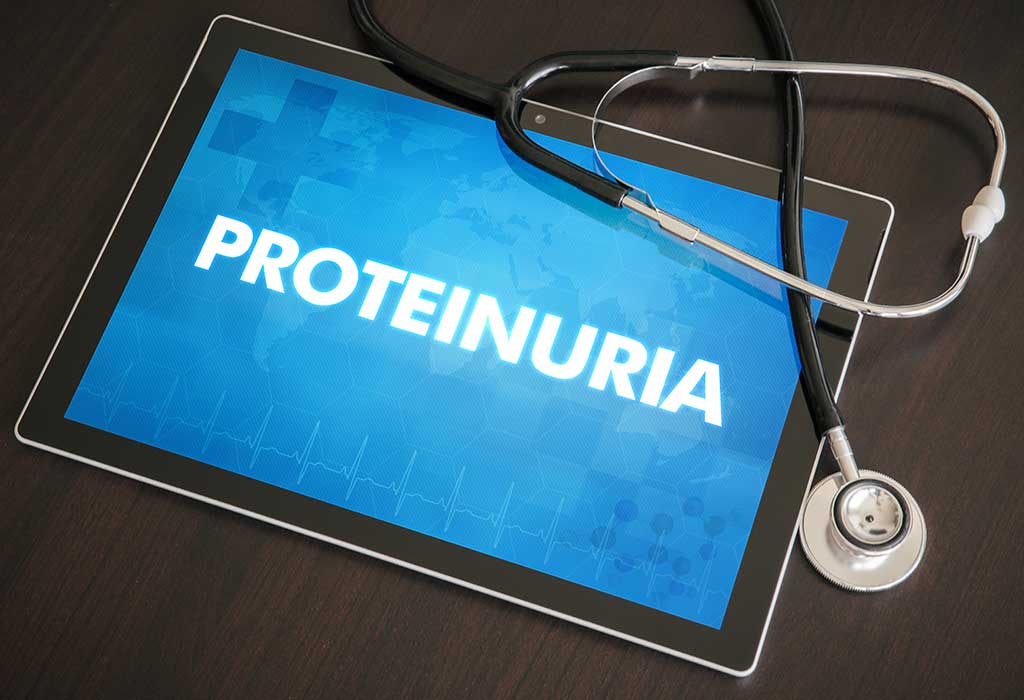 3. History of Preeclampsia
Eclampsia is a progressive state of preeclampsia, and women who suffer from an existing state of preeclampsia are more at the risk for eclampsia as well.
What Are the Symptoms of Eclampsia?
It is worth noting that the symptoms of eclampsia and preeclampsia, more often than not, tend to overlap. This is because eclampsia is a progressive condition of preeclampsia. To understand eclampsia and its symptoms during pregnancy, you need to know what the symptoms of preeclampsia are as well. Some of the most common symptoms associated with preeclampsia include:
A rise in blood pressure; chronic or gestational hypertension
Sudden or excessive weight gain
Vomiting and nausea
Frequent headaches
Problems associated with the vision, particularly blurry vision, and in some cases, a loss of vision.
Difficulty or pain while passing urine
Pain in the abdomen, prominently towards the right side of the abdomen
Abnormal swelling over the face and in the hands
While these above are the symptoms associated with preeclampsia, once there is a progression of the condition, a woman suffering from eclampsia can experience the following symptoms as well:
Sudden seizures
Unexplained change of behaviour, particularly agitation and irritability
Loss of consciousness
If you notice the above symptoms, it is best to access medical intervention at the earliest, to avoid any complications.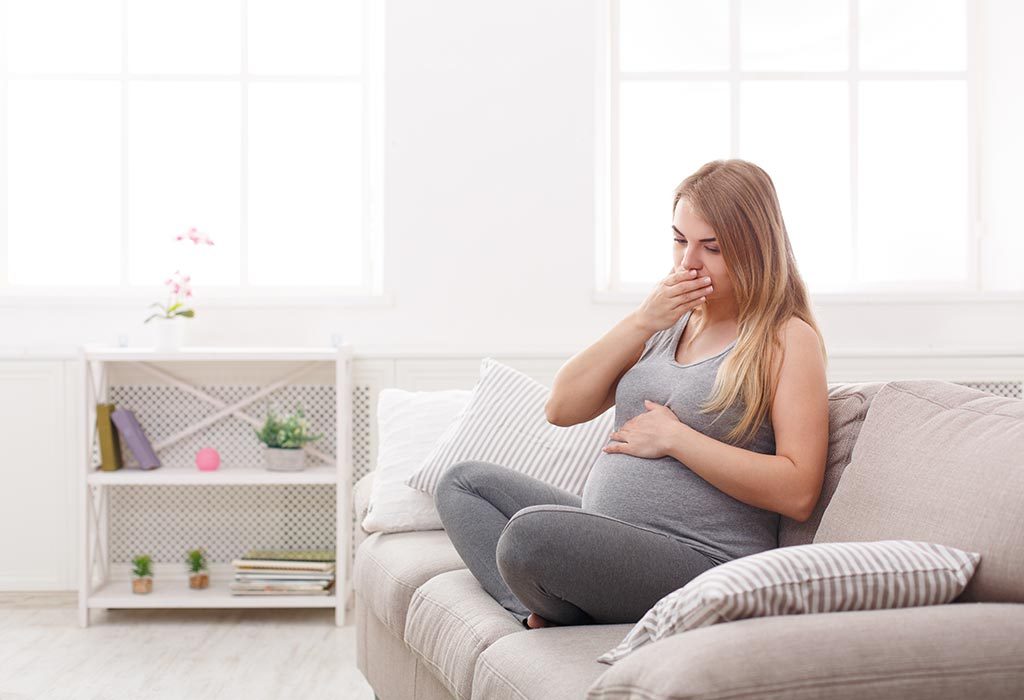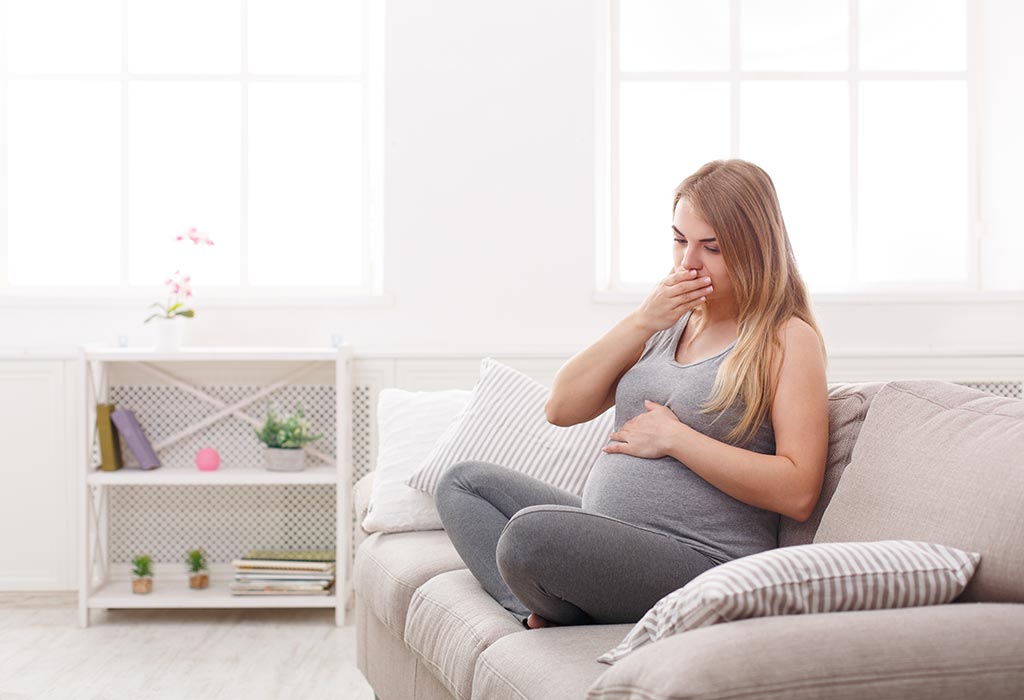 How Can Eclampsia Affect the Baby?
It goes without saying that any medical complications that a pregnant woman faces, in some way or the other, can affect the health, growth, and development of the baby as well. It has been observed that both preeclampsia and eclampsia can affect the placenta. The placenta is an organ that is responsible for the delivery of nutrients and oxygen from the blood of the mother, to the fetus. When the mother is suffering from eclampsia or preeclampsia, the high blood pressure often causes a reduction in the flow of blood through the arteries and blood vessels. This compromises the flow of blood and nutrients to the foetus, through the placenta. If the function of the placenta is compromised, then the baby gets affected. In some cases, babies have seen to be born with a lower than normal birth weight as well as other weight complications. Women who suffer from eclampsia, in most cases, have issues with the functioning of the placenta, which in turn often leads to preterm delivery, so that safe delivery is ensured. In the worst case scenario, which is rare, eclampsia can cause stillbirth.
How Is Eclampsia Diagnosed?
If you happen to have seizures during pregnancy, your doctor is most likely to issue tests to determine what are the causal factors contributing to the seizures. On the other hand, if you have had a history of preeclampsia or have been diagnosed with eclampsia in your previous pregnancies, then the doctor will recommend tests that can determine if you are affected with preeclampsia again, or if it progressed to eclampsia. Some of the tests that the doctor is most likely to recommend are as follows:
1. Urine Tests
One of the first tests that your doctor might issue will be a urine test. This is to determine the level of protein in your blood and to see if you are suffering from proteinuria. In most cases of preeclampsia or eclampsia, there is a significant amount of protein in the urine, caused due to the retention of protein and similar nutrients by the kidney. A urine test can help with such a conclusion.
2. Blood Tests
Another test that your doctor is likely to suggest is a blood test. With the help of a blood test, a doctor can help assess your medical condition. A blood test primarily includes a complete blood count test, a platelet count test, as well as insights about the liver and kidney function. A complete blood count test can tell you if you have the optimal amount of blood cells in your blood, while a platelet count helps determine if the clotting function of your body is normal. With the help of these tests, your doctor can help diagnose your condition.
3. Creatinine Tests
The waste that is created or secreted by the muscles is known as creatinine. Essentially, a healthy kidney is supposed to filter out most of the creatinine from your muscles or blood. The glomeruli, which is found in the kidney, is responsible for filtering out toxins and waste. However, if the glomeruli is damaged, then chances are that there is an increase in the amount of creatinine in the body, as it is not being flushed out. This can help indicate if you are suffering from preeclampsia or eclampsia.
What Are the Treatments for Eclampsia?
Eclampsia is a rare medical condition, however, if diagnosed with it, immediate medical intervention is necessary. The following treatments are usually recommended for eclampsia.
If you have been diagnosed with preeclampsia or if you have had a history of preeclampsia before, then the doctor will take the necessary steps to prevent the condition from escalating to eclampsia. Certain medications will help with this. Additionally, regularly monitoring your heart rate, blood pressure, creatinine levels and urine will help manage or keep preeclampsia from progressing to eclampsia.
In some cases, preterm delivery of the child may be required. Based on how far along the mother is, as well as the health and development of the child, the doctor might suggest an early delivery.
In some cases, anti-convulsing drugs or steroids will be administered to help prevent or treat a seizure. Additionally, medications to lower blood pressure levels will be administered.
The mother and child will have to be under regular observation even after delivery, as in extremely rare cases, postpartum eclampsia or preeclampsia might take place.
Prognosis
While preeclampsia can instil a sense of fear, it is important to note that in most cases, a full recovery is possible. Several mothers recover as soon as a day or two after the delivery of their child. Soon after birth, the mother's hypertension or blood pressure levels return to what it was prior to their pregnancy. This can be observed within a range of one-two to six weeks. Eclampsia, after giving birth, is often taken care of with the right medication, a good diet, and a healthy lifestyle. Having said that, the risk of complications should not be completely ruled out. Your doctor should be able to assess your medical condition and guide you one the same.
Like many medical conditions, eclampsia can be tackled with the right medical attention and guidance. Follow healthy habits and instructions by doctors to have a healthy baby.
Also Read: