Consuming Tomatoes During Pregnancy – Is It Safe?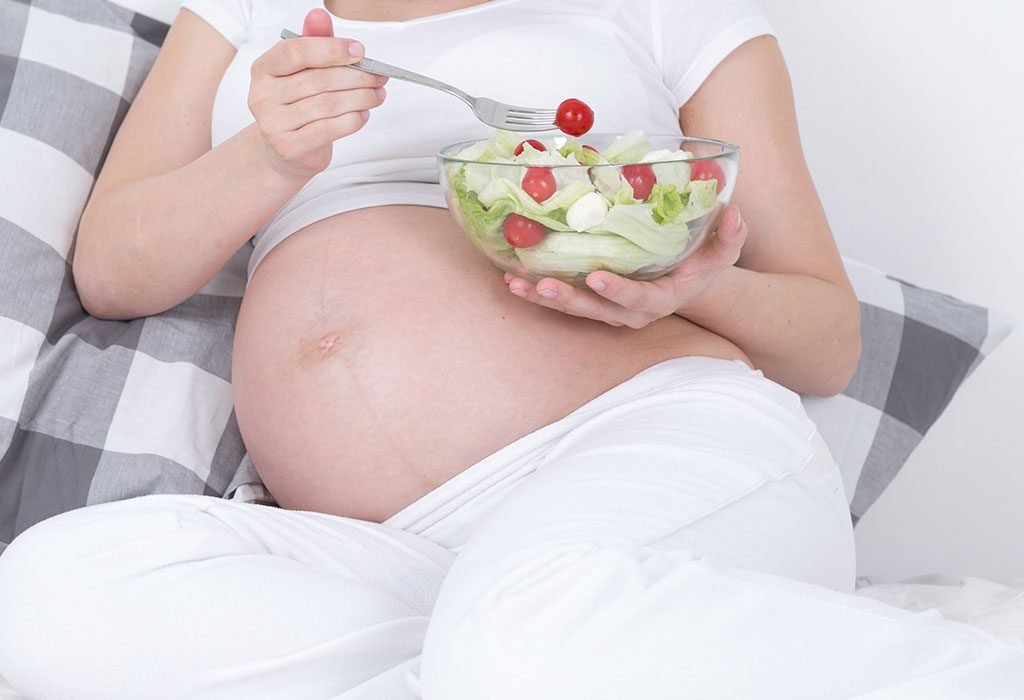 Pregnant women are told to be careful about what they eat. Their diet should consist of fruits and vegetables. But, many pregnant women wonder whether they can eat certain foods. In this article, we shall talk about eating tomatoes during pregnancy. Read on to know more.
Can You Eat Tomatoes During Pregnancy?
Not only are tomatoes safe, but they also have several health benefits. Pregnant women, however, should keep in mind that too much of anything could affect their health. Same goes for tomatoes as well. If you can manage to control the consumption of tomatoes, you will reap its health benefits. Let's take a look at the nutritional value of tomatoes.
Nutritional Value of Tomatoes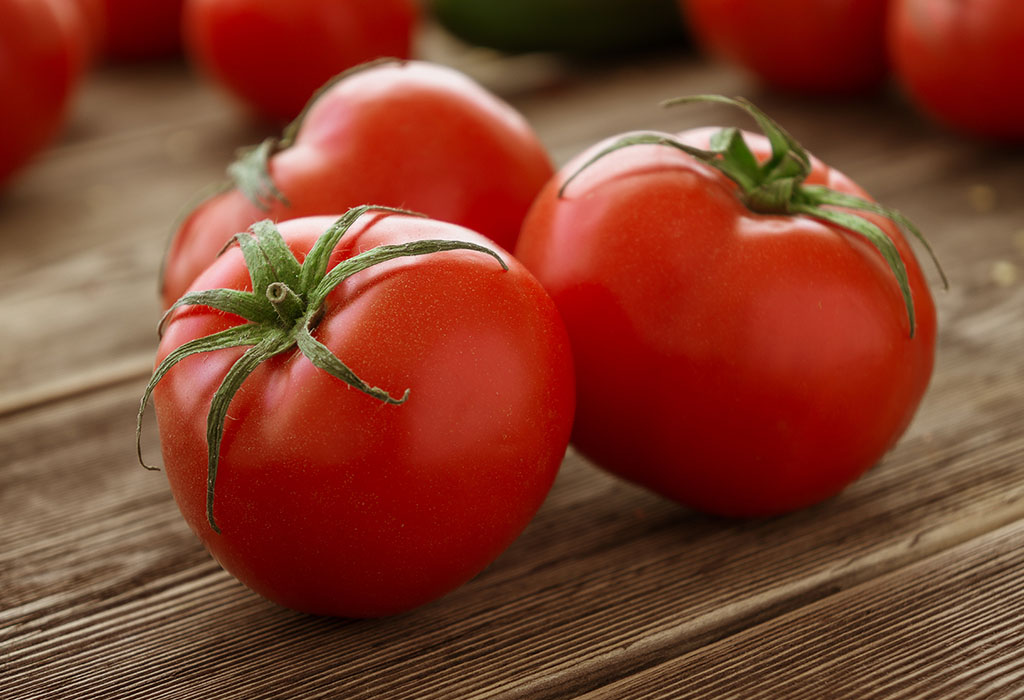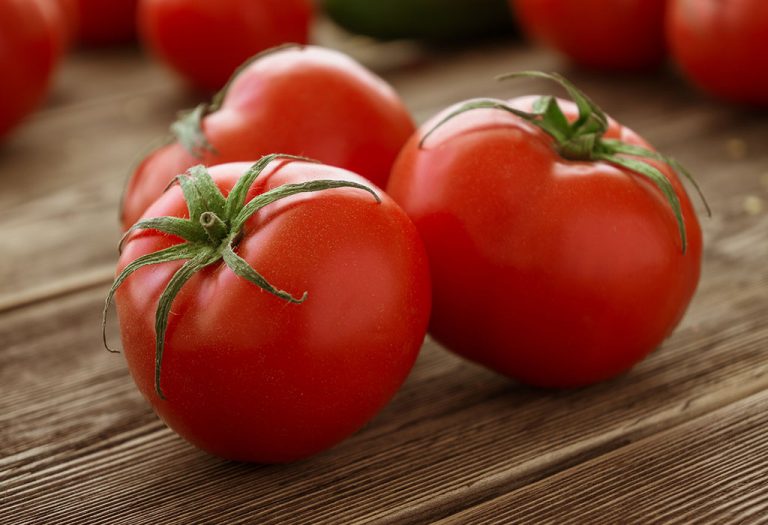 Tomatoes are loaded with vitamin C, vitamin K, Folate & Potassium. Below is a breakup of the nutrients a cup of this fruit (100 grams of ripe hybrid tomato) consists of:
Energy – 19 kcal
Protein – 0.76 gms
Fibre – 1.58 gms
Carbs – 3.2 gms
Cholesterol – 0 gms
Vitamin C – 25 mg
Calcium – 8.9 mg
Potassium – 167 mg
Phosphorous – 15.4 mg
Vitamin A – 252 mg
Other than these nutrients, tomatoes also have Lycopene, Beta-carotene, Naringenin, and Chlorogenic Acid.
All these nutrients benefit in ways given below.
Health Benefits of Consuming Tomatoes During Pregnancy
1. Improves Immunity
As mentioned above, tomatoes contain vitamin c and vitamin A. Vitamin C aids iron absorption, while vitamin A strengthens the immune system, fights infections and gives a boost to tissue repair after childbirth.
2. Prevents Blood Loss
Sun dried tomatoes contain Vitamin K, which prevents blood loss and reduces the risk of haemorrhage.
3. Improves Digestion
The fibre content of tomatoes keeps the digestive system healthy and robust.
4. Prevents Congenital Deformities
Lycopene, a powerful antioxidant found in tomatoes prevents cell damage, preeclampsia and congenital deformities in babies.
5. Keeps the Heart Healthy
Nicotinic acid (Chlorogenic acid) reduces bad cholesterol and keeps the heart healthy during pregnancy.
6. Improve the Blood Circulation
Tomatoes can purify the blood and improve its circulation to various parts of the body.
7. Prevents Cancer
Lycopene can also fight cancer-causing radicals, thus preventing pregnant women from cervical cancer, rectal cancer, etc.
8. Helps to Manage Gestational Diabetes
Consuming tomatoes regularly lowers the oxidative stress of gestational diabetes.
9. Promotes Healthy Development of the Foetus
The high vitamin C content in tomatoes aids the formation of the foetus' skin, bones, gums and teeth.
Risks of Consuming Tomatoes During Pregnancy
While moderate consumption of tomatoes is safe for pregnant women, these complications can arise if they're consumed in large quantities.
Heartburn
Acid reflux
Bladder issues
Migraine
Tips for Using Tomatoes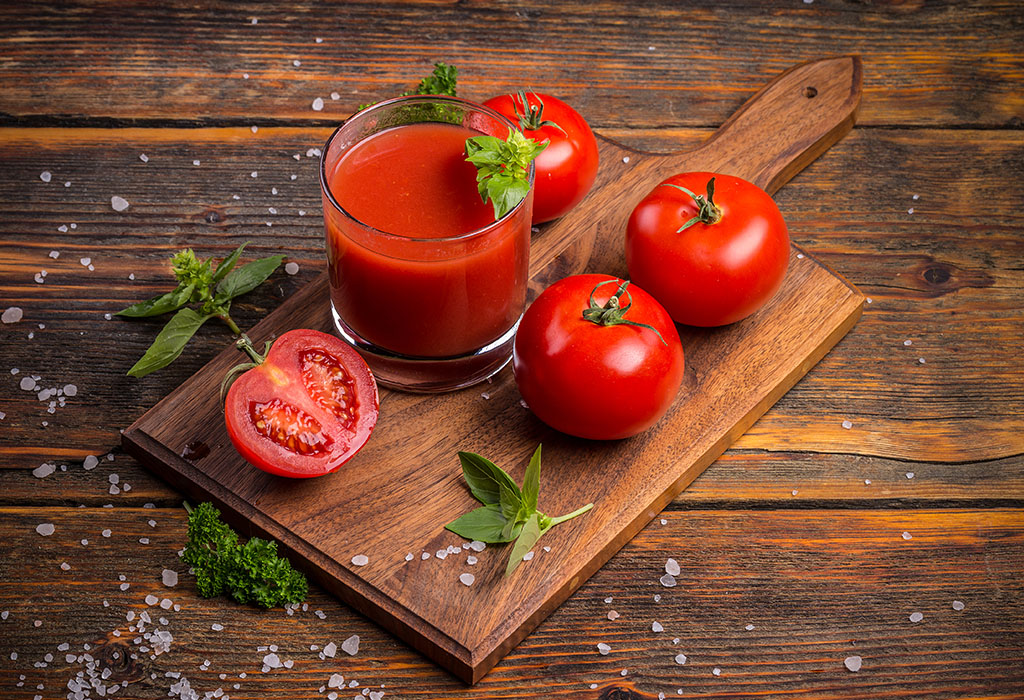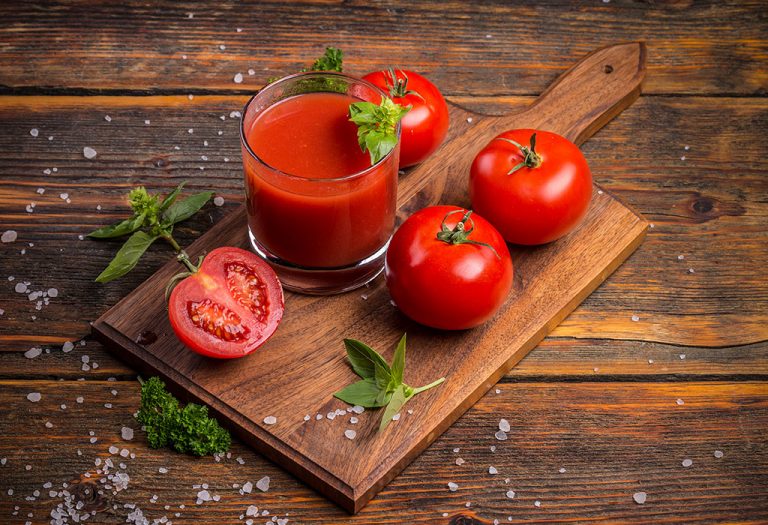 Always buy loose tomatoes rather than those packed in boxes.
They should be plump and bright red.
Avoid buying tomatoes with bruised or blemished skins.
Ripe tomatoes emit a strong smell when squeezed; unripe tomatoes are hard and can't be squeezed.
The best place to buy these fruits is at a farmer's market.
Recipes
Try these yummy tomato recipes today!
Tomato Chutney
This chutney goes well with dishes like idli, dosa and vada.
Ingredients:
Tomatoes – 2
Ginger – 1/2 inch, chopped
Dried red chillies – 2 to 3 nos
Urad dal – 1 tsp
Black pepper – 4 to 5 nos
Cloves – 2 to 3 nos
Hing – a pinch
Water (for grinding) – 2 tbsp
Oil – 1/2 tbsp
Salt – as required
For Tempering:
Oil – 1/2 tbsp
Dried red chillies – 1
Curry leaves – 7 to 8
Mustard seeds – 1/2 tsp
Methi seeds – 1/2 tsp
Hing – a pinch
Method:
In a pan, roast the urad dal until it turns brownish.
Add red chillies, cloves, pepper and ginger.
Add the chopped tomatoes, hing and salt.
Stir until the tomatoes soften.
Once the mixture cools down, grind it to get a smooth paste.
Add water if required.
To another pan, add mustard seeds. Let them crackle.
Add the tempering ingredients and saute.
Add the tomato paste and stir.
Add more salt if required.
Serve.
2. Tomato Dal
This delicious recipe is from the state of Andhra Pradesh and can be a great accompaniment with rotis or rice.
Ingredients:
Arhar dal – 1/2 cup
Oil/ghee – 2 tbsp
Mustard seeds – 1/2 tsp
Cumin seeds – 1/2 tsp
Onions – 1/2 cup, chopped
Curry leaves – 10 to 12
Green chillies – 1, chopped
Ginger-garlic paste – 1 tsp
Tomatoes – 2, chopped
Red chilly powder – 1/4 tsp
Turmeric powder – 1/4 tsp
Hing – a pinch
Water – as required
Salt – as required
Method:
Soak the arhar dal for 15-20 minutes. Drain the water and keep it aside.
Heat oil or ghee in a pressure cooker.
Add the mustard seeds, and let them crackle.
Add the cumin seeds, and let them splutter.
Now, add the chopped onions, curry leaves and green chillies, and saute.
Add the ginger-garlic paste and saute until the raw aroma goes away.
Add the tomatoes, red chilli powder, turmeric powder, hing, salt and saute.
Then, add the lentils and water. Mix well.
Pressure cook for 5 to 6 whistles.
Serve.
Tomatoes help pregnant women deal with the stress of pregnancy. They also benefit the foetus in your womb. So, the next time you feel like adding some tomatoes to your meals, go ahead and do it, but always limit the consumption as excessive intake can cause health issues.