Eating Ricotta Cheese during Pregnancy – Is It Safe?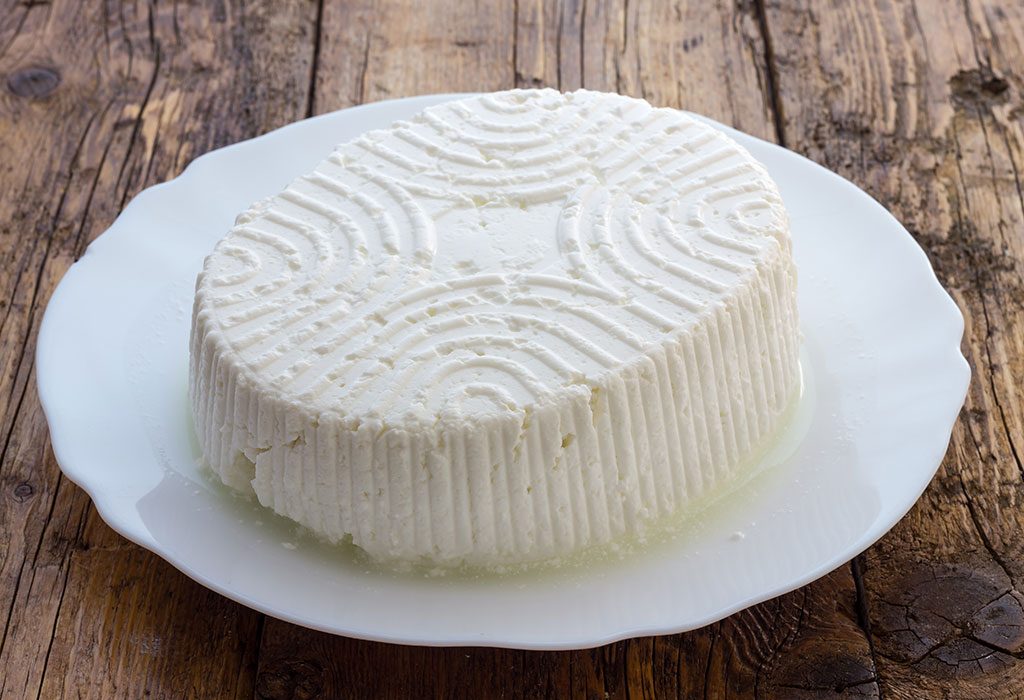 We all are fond of Italian cuisines and the variety of cheese produced there. If you are pregnant, you will have this question in mind whether eating cheese or specifically ricotta cheese is safe during pregnancy or not? The answer is yes. However, always follow one rule: be mindful of what goes in your body, especially during pregnancy.
To clear any doubts regarding the same, read on and find out for yourself.
What Is Ricotta Cheese?
Produced in Italy, ricotta cheese is basically the cheese made from milk whey of sheep, goat, cow or Italian water buffalo. The process of making ricotta cheese is similar to that of a normal cheese. The remnants of whey milk, after producing cheese are then converted into ricotta cheese through the coagulation process.
Can Pregnant Women Eat Ricotta Cheese?
So, here's good news for all cheese lovers! Yes, it is safe to eat certain varieties of cheeses during pregnancy. Cheese is considered a healthy and nutritious element of our daily diet, but when you are pregnant, you need to be very careful with your diet. While certain types of cheeses are safe during pregnancy, there are others which carry the threat of listeria, a bacteria which can harm your baby. It is better to avoid tender, ripened, and blue-veined types of cheese during pregnancy as it might contain harmful bacteria. Some cheeses like ricotta and stilton are safe to consume during pregnancy. Consumption of cooked ricotta when pregnant may reduce the risk of bacteria entering your body. But it is highly recommended to talk to your doctor before including it in your diet.
Benefits of Ricotta Cheese for Pregnant Women
The benefits of ricotta cheese include:
1. Protein
Proteins help in building lean muscles in the body and keep them healthy. Ricotta is considered to be a rich source of protein. Consumption of ricotta cheese during pregnancy helps in the formation of new cells and tissues and also releases certain essential hormones.
2. Calcium
Calcium is highly essential for strong and healthy bones, so adequate intake of calcium during pregnancy is extremely vital. If you consume ricotta cheese during pregnancy, then it will help in maintaining the health of your bones and will also develop the bones of your growing baby.
3. Selenium
Ricotta cheese is rich in selenium which helps increase the progesterone levels and also decreases the TPO antibody levels during pregnancy.
4. Vitamins
If you consume half a cup of ricotta cheese then it fulfils approximately 11 per cent of vitamin A, 14 per cent of Riboflavin and 7 per cent of vitamin B12 in the daily recommended intake. These vitamins have their own benefits during pregnancy; Riboflavin helps you maintain healthy eyes and skin, vitamin B12 helps prevent birth defects and vitamin A boosts the immunity of the growing embryo.
5. Carbohydrates and Energy Source
Skimmed milk ricotta cheese or fat-free ricotta is a great source of carbohydrates. Carbohydrates are essential during pregnancy and are considered to be the main source of energy in the diet. It plays a unique role in the overall development and support of the growing baby.
6. Omega Fatty Acids
Ricotta cheese is a rich source of both Omega 3 fatty acids and Omega 6 fatty acids. Omega fatty acids are known to have positive effects on the pregnancy, especially the visual and cognitive development of the baby. But as mentioned earlier, it is best to speak to the doctor before including ricotta cheese in your diet.
Drawbacks of Consuming Ricotta While Pregnant
Although you can consume ricotta cheese during pregnancy, it has its share of drawbacks:
Ricotta cheese produced from whole milk is high in fat which can be a hindrance in the potential brain development of the baby. So, avoid ricotta cheese made from whole milk.
Ricotta cheese has high sodium content. If you are advised to be on a low salt diet then Ricotta cheese is better avoided or taken in very tiny amounts during pregnancy. If you want to eat ricotta cheese, eat it in less quantity. Excessive salt during pregnancy can lead to water retention and bloating.
Delicious Recipes Containing Ricotta Cheese That You Can Try
You can enjoy these delicious recipes with ricotta, once you have confirmed with your doctor regarding the inclusion of ricotta cheese in your diet. If any of the ingredients used here is not a part of your diet then feel free to substitute them.
1. Ricotta and Yoghurt Parfait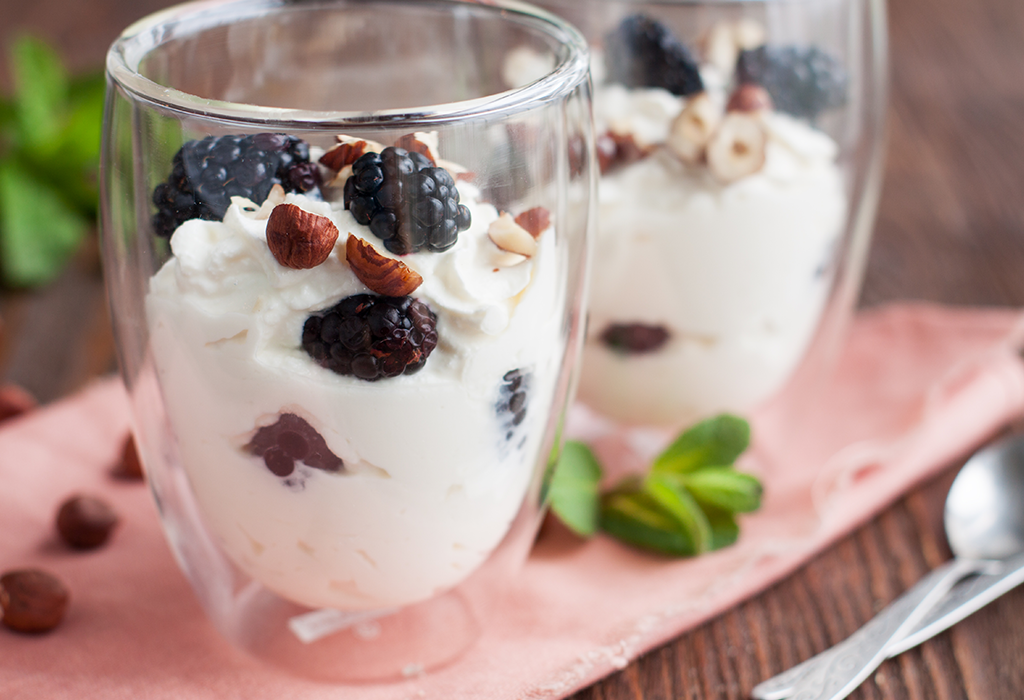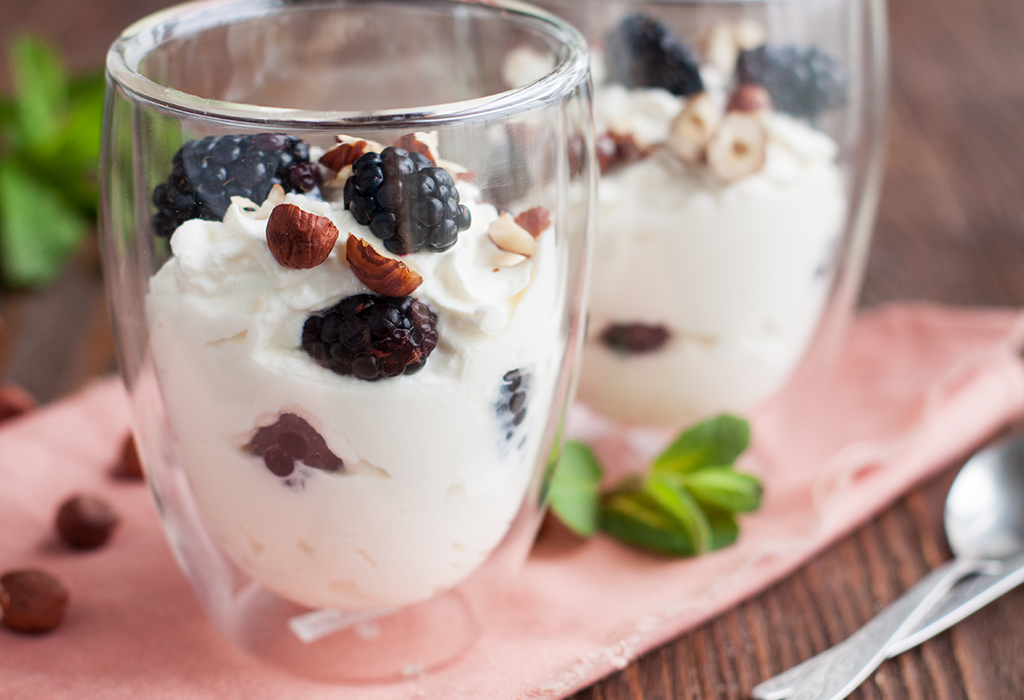 A delicious recipe perfect for breakfast or mid-meal snack. This lip-smacking parfait is loaded with the goodness of fibre, protein, magnesium, vitamin E, antioxidants, and vitamin C and all the benefits of ricotta as well. Fibre aids in digestion and the vitamins keep you healthy throughout your pregnancy.
Ingredients
3/4th cup of low-fat Greek yoghurt (any flavour)
1/4th cup of skimmed milk ricotta cheese
½ cup lemon zest
1/4th cup raspberries
1 tablespoon chopped almonds
1 teaspoon chia seeds
How To Cook
Just combine yoghurt, ricotta cheese, and lemon zest. Top it with raspberries, almonds, and chia seeds. And it's ready to serve!
2. Lemon-Thyme Flavoured Whipped Ricotta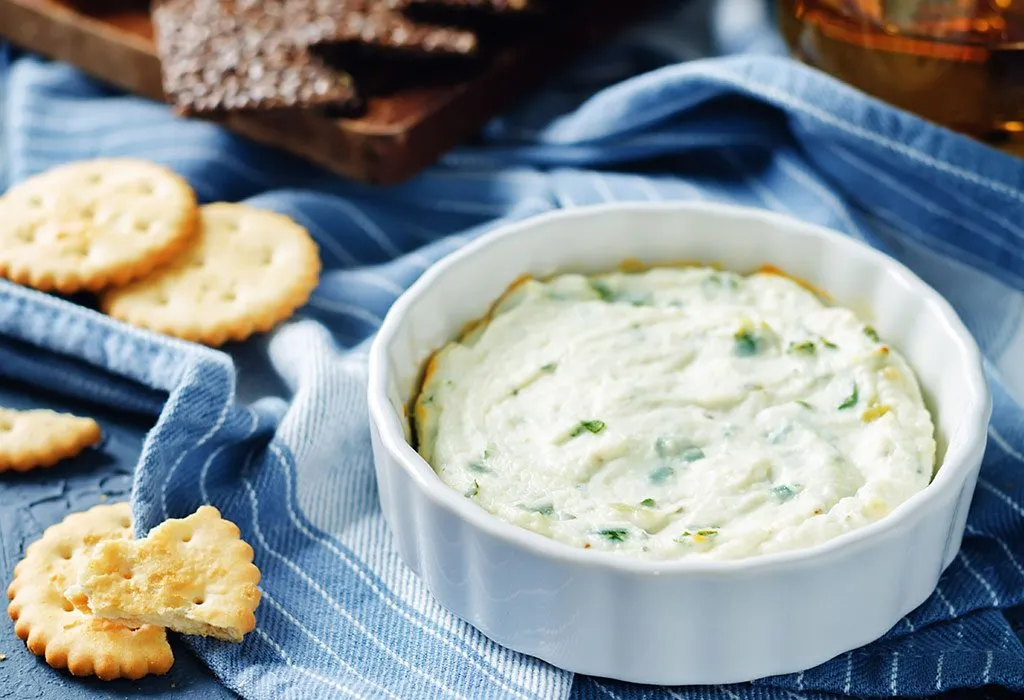 A rich and creamy appetizer can be served with whole-wheat crackers, veggies or just as a dip. It contains thyme, which possesses medicinal and anti-microbial properties, and chives again rich in vitamins, minerals and antioxidants. Taking medicinal amounts is not advisable.
Ingredients
30 grams of skimmed ricotta
2 tablespoons chopped fresh thyme
2 teaspoons olive oil
2 teaspoons minced shallot or chives
2 teaspoons lemon zest
1/4th cup lemon juice
1 teaspoon fresh pepper
½ teaspoon salt
How To Cook
Blend the mentioned ingredients (except olive oil) and puree them until smooth.
Once ready, transfer it into a serving bowl and drizzle with olive oil and thyme. And you are good to go!
Hope you find this information useful. Always consult your doctor before making an alteration or including anything new to your diet. Do try out these yummy recipes and let us know how it turned out to be.
Also Read: Eating Pizza During Pregnancy