6 Easy Ingredient Swaps for a Healthier Diwali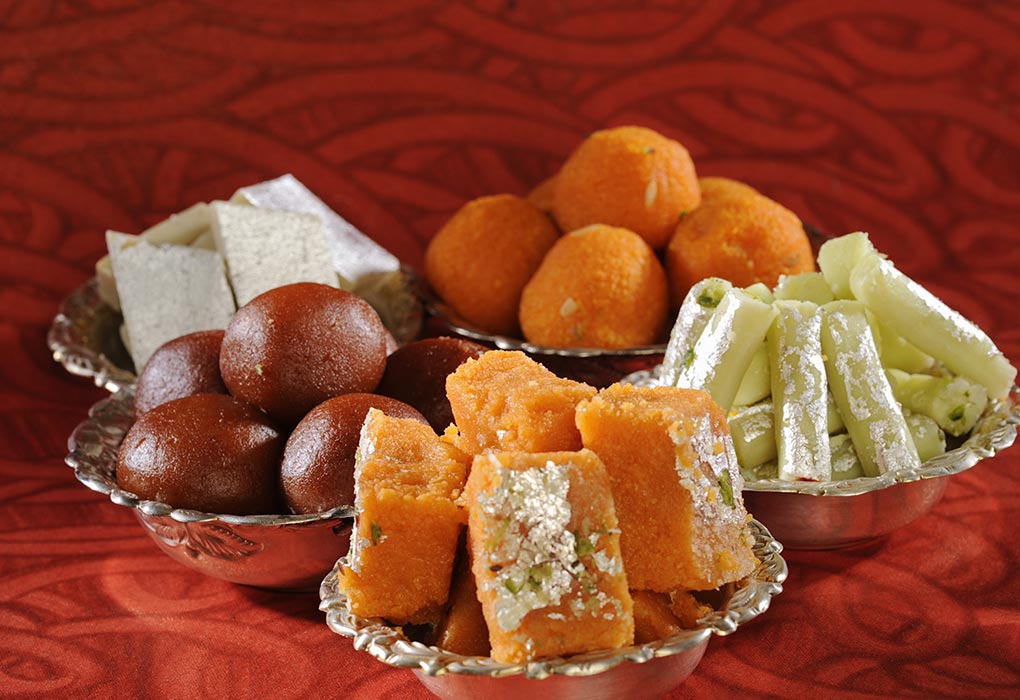 In this Article
Diwali calls for fun, family, firecrackers, and food – lots and lots of food! Piles of sweets and treats drenched in oil, sugar, and plenty of flavours tempt everyone, and health consciousness may take a backseat during the festive season. But for those who want to stay steadfast on the healthy path, you don't need to miss out on the delicious action. Simply swapping a couple of ingredients of certain treats with their healthy counterparts can let you indulge in all the festive (and food) fun!
6 Easy Ingredient Swaps
While making certain dishes, there are some ingredients that we consider essential. But there are simple ways to elevate the health benefits of a dish by replacing these ingredients with healthier alternatives – here's how:
1. Use Alternatives for Sugar
Of course this is the first one on the list, because which sweet doesn't contain heaps of sugar! We all know that sugar isn't all that good for us, but what can possibly replace it? Well, plenty of options – brace yourself for the long list coming up!
Jaggery – apart from sweetening up your delicacies, jaggery also provides health benefits like boosting immunity. Just make sure that you're not buying jaggery with refined sugar in it because it won't be quite as beneficial then.
Honey – although it has been hailed as a healthy alternative to sugar, it doesn't fall much behind sugar when it comes to calories. However, its health benefits are definitely high up on the list when compared to refined sugar!
Stevia – a popular artificial sweetener, stevia can add sweetness to your dish without adding calories or affecting your blood sugar levels – this makes it a wonderful option for diabetics too!
Raisins or Dates – simply run these dry fruits through a food processor and use them to sweeten your dishes!
Coconut Sugar – this alternative is considered one of the best options for diabetics owing to its low glycemic index (GI). It'll also give your dessert a subtly, coconutty flavour!
Here's a small break down of how you can substitute refined sugar with alternatives:
1 tablespoon of sugar

1.5 tablespoons of melted jaggery or gur
1 tablespoon of coconut sugar
3/4th tablespoon of honey
1.5 teaspoon of stevia powder
15 drops of liquid stevia
3 stevia pellets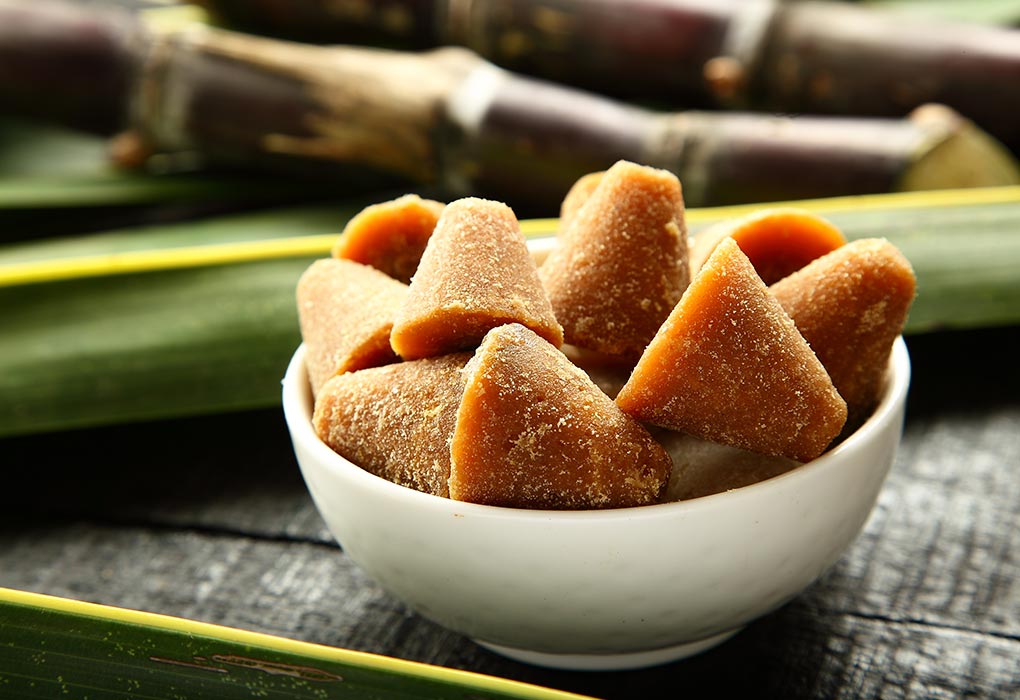 2. Use Whole-Wheat Flour Instead of Refined Flour
Namak Pare, Shakkar Pare, Balushahi, Sev, Papdi – did your mouth begin to water yet? As much as these forever-favourite munchies comfort your soul, they're not doing much for your health, especially with their maida content. And let's face it, you're not going to stick to just one piece of Balushahi, are you?
So why not use whole-wheat flour as a replacement? It contains more fibre, won't spike up your blood sugar as much as refined flour will, and contains more vitamins too. Unlike whole-wheat flour, refined flour goes through processing and bleaching, that not just makes it devoid of nutrients but also adds chemicals.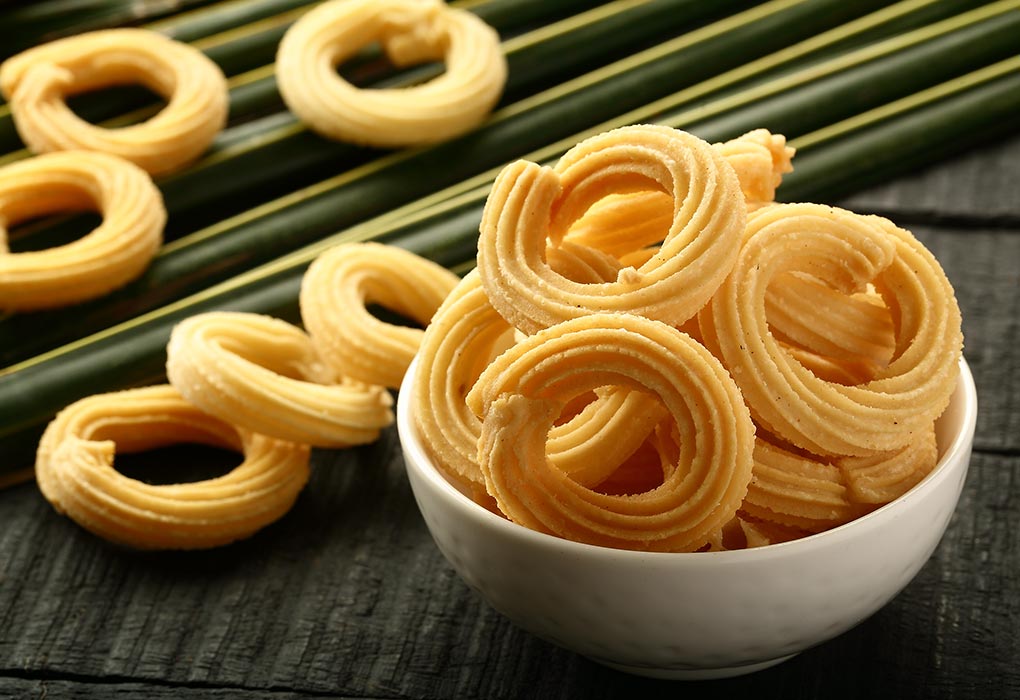 So keep aside that packet of maida (or if you simply must use it, use just half and substitute the rest of the quantity with whole-wheat flour) and get to preparing some healthy treats!
3. You Can Use Ragi Flour Too!
Beneficial as whole-wheat flour is, it's not an option that people who have celiac disease or prefer to go gluten-free. Ragi or finger millet is a healthy option because of its anti-diabetic, anti-microbial, and anti-oxidant properties, among others. This makes it a great replacement for refined or whole-wheat flour in snacks like chakli, ladoos, namak pare, shakkar pare, halwa and lots more. Now you get to satisfy your sweet tooth without making your body too uncomfortable!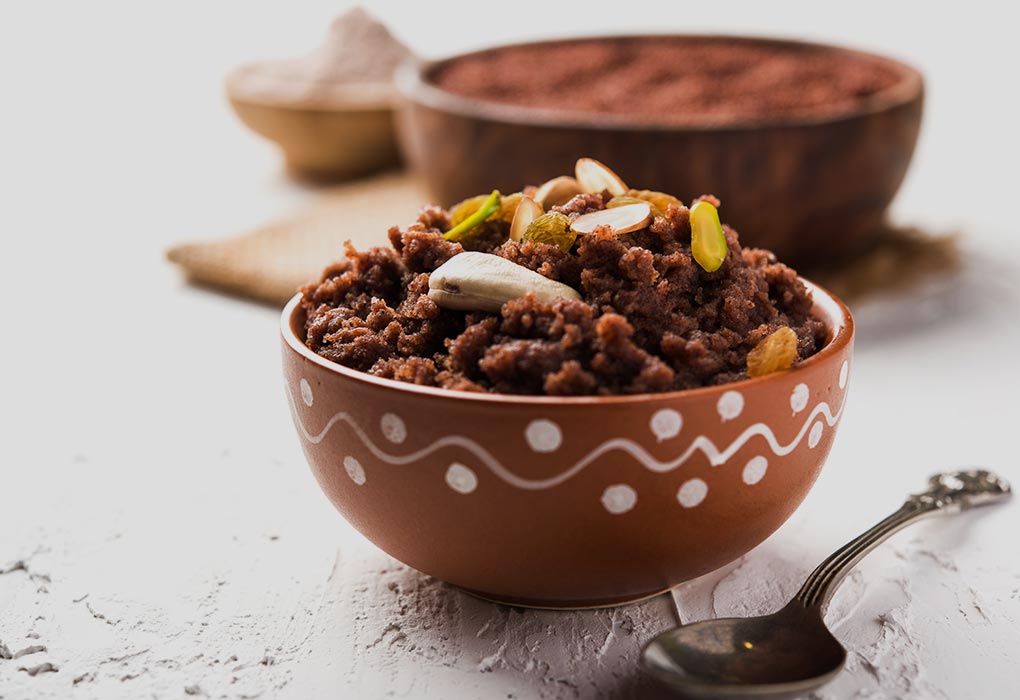 4. Use Skimmed Milk Instead of Full Cream Milk
Milk is yet another indispensable ingredient when it comes to preparing sweets. Right from kheer, rasagulla, rasmalai, cham-cham to plenty of other mouthwatering desserts that are guaranteed to extend your waistline, milk is a crucial element in all these dishes. Using low-fat milk in your preparation can help the sweets feel much lighter in your tummy.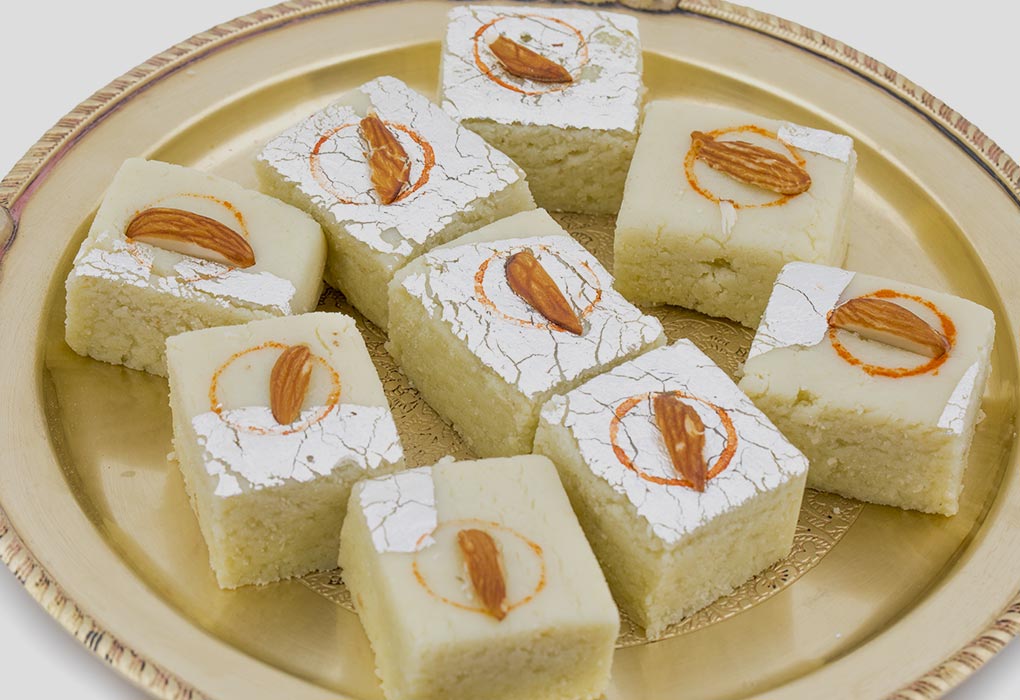 5. Why Just Stick to Dairy Milk?
No, not the chocolate! Cow's milk is the go-to option in cooking, as well as other dairy options, but soy and nut milk are also gaining popularity for their health benefits. The dairy-free aspect is advantageous for people who are lactose intolerant and (aspiring) vegans. Low in cholesterol levels, good for heart health, and helps with weight loss – these are just a few benefits of alternatives to dairy milk!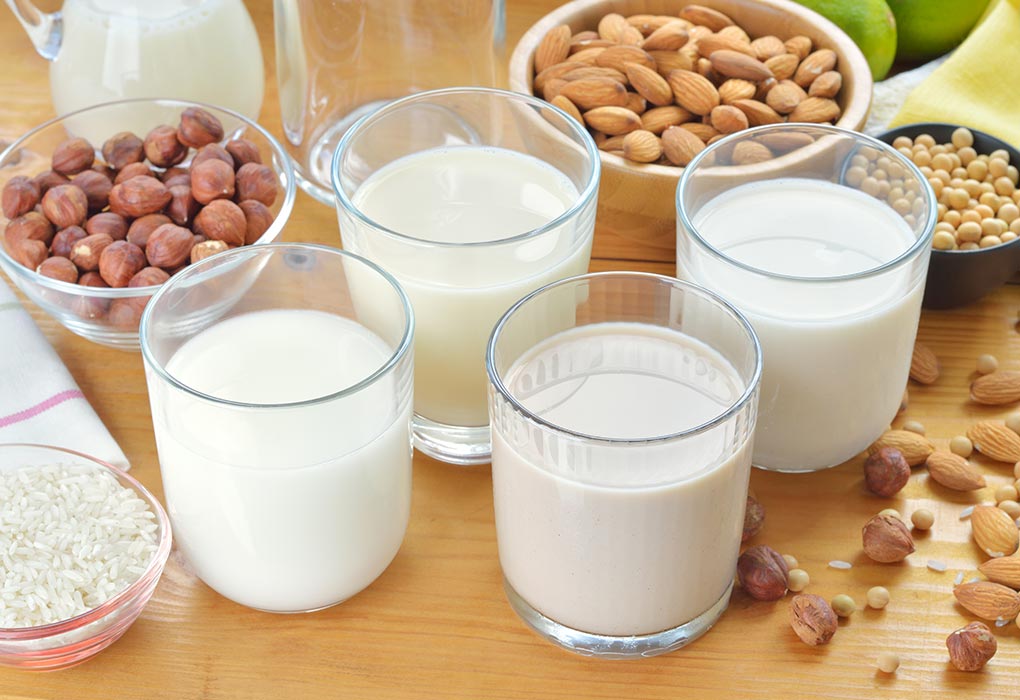 6. For the Truly Daring – Salt Can be Replaced Too!
Yes, it's truly unconventional to skip salt while cooking and we know that this idea won't be very welcome. But a high salt intake (exceeding 5 grams of sodium a day, according to WHO guidelines) can actually contribute to high blood pressure, and consequently heightens the risk of heart disease and stroke. This is not applicable to everyone, but those watching their heart health would do well to remember to keep sodium levels low in their diet. But how can you possibly leave out such a crucial ingredient? By replacing it with its numerous flavoursome counterparts, that's how!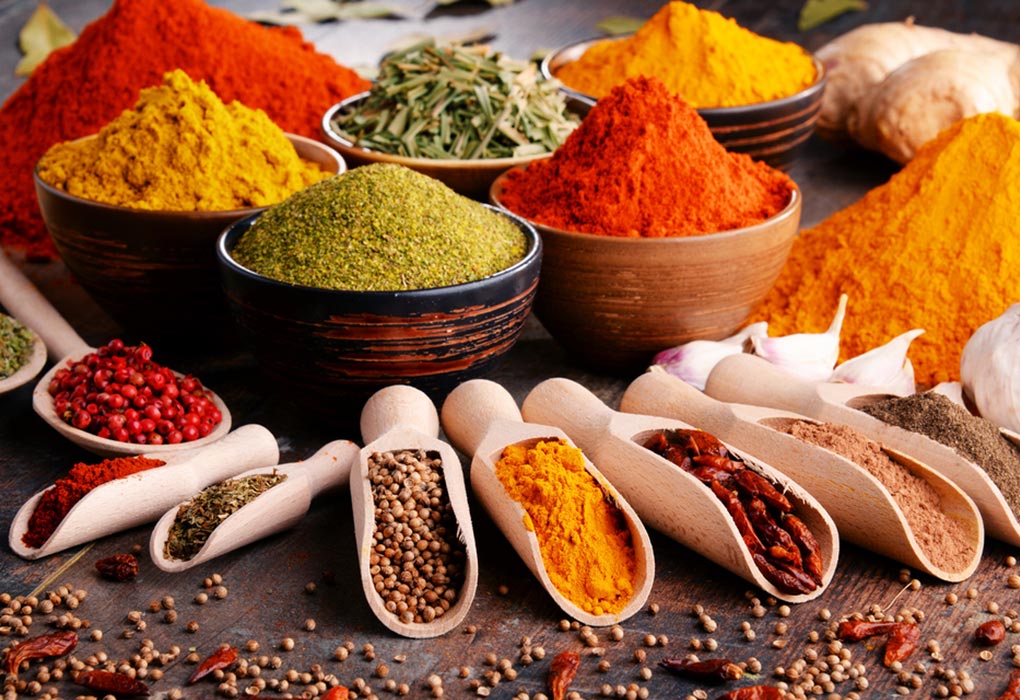 Ginger or garlic powder definitely adds a kick to any dish, while herbs and spices like oregano can also satisfy your 'salt tooth'. These are low in sodium content and who knows, you'll probably enjoy it more than the conventional flavour of your favourite snacks!
Now that you're acquainted with these healthy ingredient swaps, here are some other healthy recipe swaps you can consider:
1. Use coconut cream in place of heavy cream. Cashew paste is another great alternative!
2. Consider baking your food instead of deep frying it as that way, the dish can retain its nutritional value. An air fryer is a great option if you don't have an oven.
3. Ghee is a source of fat that is full of benefits – it can inhibit cancer growth, reduce inflammation, and improve gut health. If possible, try swapping other ingredients instead of compromising on ghee.
There you have it! 6 ingredients that can be swapped while making the heaps of sweets and savoury snacks that Diwali calls for. These little swaps can make a big difference when you're gorging on the treats in plenty!
Also Read:
Pre Diwali Home Cleaning Hack
Tips to Stay Healthy This Diwali
Diwali Home Decoration Idea in Your Mind
Celebrate Diwali in An Eco Friendly Manner