"Does She Support Me or Not?" – Pune Woman Shares Her Hilarious Experiences with Her Mother-in-law!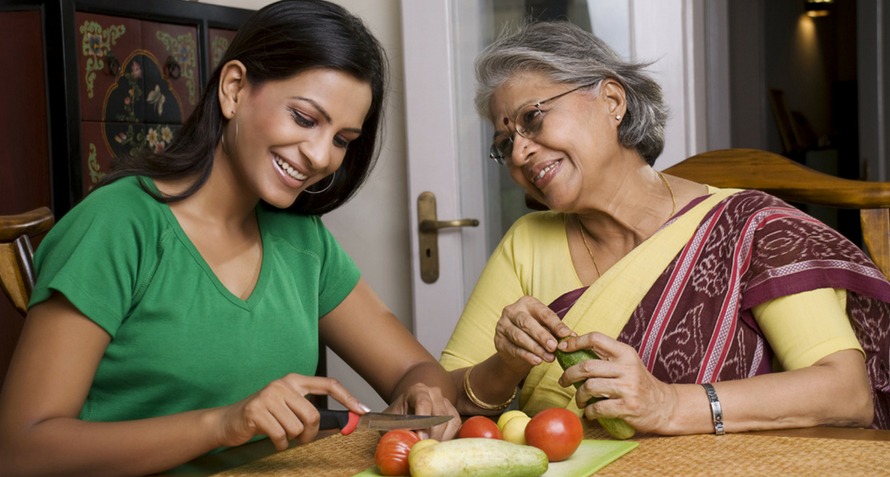 Mothers-in-law and daughters-in-law; quite a controversial equation! While we're used to those waging war against each other, there are also quite a lot of in-laws who support each other, no matter what their personal conflicts! Read on to know of this woman's personal experiences with her mother-in-law!
Mothers-in-law fall into a special category, completely unique than that of any other family member. Some of us are blessed with MILs who've descended straight from heaven and make our lives as wonderful as it was pre-marriage. And then there are the types that 'saas-bahu' serials have ensured to make a focal point of their dramatic episodes – the evil villainess! No matter what type of mother-in-law we end up with, however, it's important to maintain a healthy relationship with her – for the sake of marital peace and harmony!
Roselina is a Pune-based SEO expert, who got married to the love of her life 5 years ago. Five years have given rise to plenty of hilarious experiences for this woman with her mother-in-law. She has now realised that compromises are the only way to deal with these confusions, but shares quite a pleasant relationship with her MIL!
Read on to find out the mixed signals she receives:
Working, yes! Job Choice, Not So Much!
Although it gives her mother-in-law great pride to see her daughter-in-law working and contributing to the income of the family, the fact that she gets held up in office doesn't sit too well with her mother-in-law! Of course, this could stem from the fact that she gets home too late to be able to do anything else, not to mention the matter of safety during travel at night.
Modern Outfits,Traditional Accessories?
Roselina states that her mother-in-law loves everything that she wears. Traditional or modern, her MIL always appreciates her excellent dress sense…then suggests accessories that do not go with the outfit at all! To refuse would be to offend…so traditional gold bangles with a casual jersey dress it is!
Food with Consequences!
While used to particular homemade food prepared with homemade masalas, her mother-in-law does enjoy the food that the daughter-in-law prepares – except that she tends to complain about suffering from acid reflux later – leaving her daughter-in-law wondering whether she should have cooked it in the first place!
"They Can't Say that About you…only I can!"
Roselina's mother-in-law defends her strongly in front of anyone who dares to point out her flaws, but then confuses her by taking their side later on!
While these mixed reactions usually leave her in a fix as to what she is supposed to do, Roselina has learned that a little compromise goes a long way. Of course, it can't be all hale-and-hearty between the two in-laws; but she's come to understand that, more or less, her mother-in-law would rather support her over anyone else!