Do You Need a Date Night? Yes, You Do!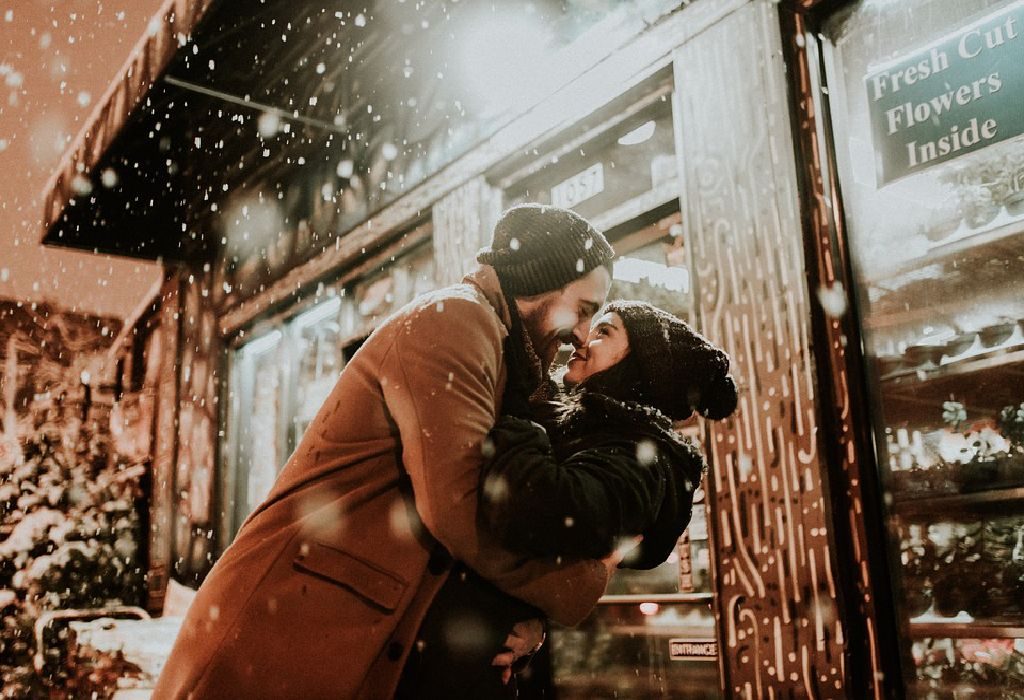 In this Article
Couples who've been married for years will agree that a few years into marriage and the spark and excitement that was there before slowly goes down. But just because the fire is no longer ablaze doesn't mean you can't keep the romance alive. In fact, you need to have date nights as parents, if you ever want to avoid falling into a rut of a stuck marriage.
Grocery shopping, fixing dinner, doing the dishes, planning the schedule for the next day—this is a married woman's routine for years on end. Whether you're a mom or not, you spend almost all your time taking care of the house and putting the needs of everyone before yours. When was the last time you and your husband sat down, held hands and had a heart-to-heart? When was the last time you cuddled up and watched a romantic flick?
Know the Importance of Date Night for Married Couples
For any marriage to thrive, it's important for couples to connect on a romantic level. However, many husbands and wives wonder about the importance of going on dates once they're married. After all, they're together so why do the courtship dance again? The fact is that you need to keep the passion alive by rediscovering one another and reaffirming your love.
1. Become Teenagers All over Again
Remember when you were in your 20s or were newly engaged? You spent the time gazing into each other's eyes, holding hands and sipping coffee over giggles and laughter. It's time to relive those moments again by planning romantic date nights to a favourite haunt and to places you've been meaning to go to. Though dates need a lot more planning than before once you have children, you can sign up for a babysitter or drop your tots off at your parents. Talk about everything with your husband, whether it's funny things that the kids did, something amusing that happened at work, or how much you love and miss your man. Order something you've never eaten before, hold hands and enjoy your time out with your beloved.
2. Do Things Together
Something that works like magic to bring back the love is to do things together as a couple. It puts the fun back into activities, brings you together and compels you to think and help each other out in case you face any difficulty. You could sign up for kayaking, river rafting or even trekking if you're both feeling adventurous. If you don't really like living on the edge, you could take up pottery or start a small home renovation project together.
3. Enjoy Time Home Alone
You don't always have to get out of the house to enjoy precious moments with your husband. You can have a really good time at home too. Why not plan an indoor picnic and go the distance with a mat, picnic basket and the works? If you're not quite in the mood to sit out, plan the picnic in the living room and include your favourite wine and delicious finger foods. You can extend the picnic to a romantic movie date that will guarantee a passionate and cosy night ahead!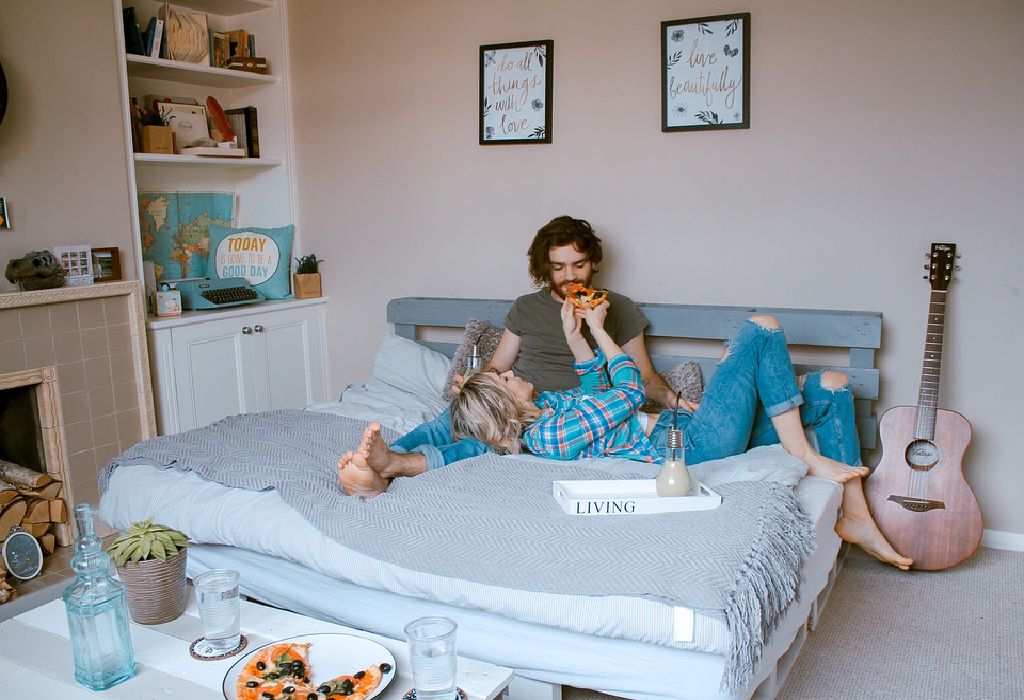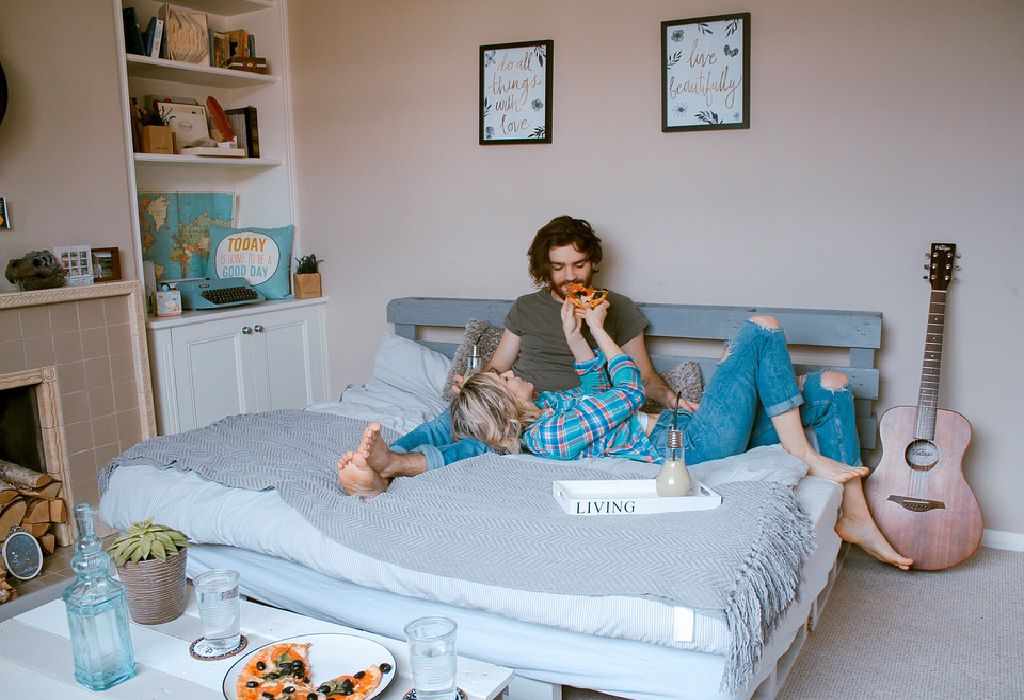 4. Take a Walk Down Memory Lane
Reliving happy experiences with your man can put you in a good mood and set the stage for closeness. Carnivals can make for the perfect environment as the exotic sights and sounds can fill you with excitement. If you're eager to rekindle a dwindling romance, plan a couple of hours at a carnival and recapture the thrill you experienced when you were a child. Sit on a roller-coaster, gorge on cotton candy and let your man win a prize for you in one of the carnival games. All that exhilaration will ignite sparks and draw you closer together.
5. Chase Away Monotony
When was the last time you stopped to experience some culture in your city? It's easy to take things for granted and even get a little jaded when you live in one place for a long time. That feeling can spill over into your relationship and cause a rut. Instead of letting monotony get a hold of you and your hubby, invite him out on a date and take in popular sights in your town. This refreshing evening will breathe new life on your relationship and pull you closer to each other.
Date nights for married couples, with children or without, are absolutely necessary if you want to keep things fresh and exciting. You don't need to go on dates every other night either. Even once a week or once in two weeks is enough to help you reconnect with each other.