DIY Simple Origami Whale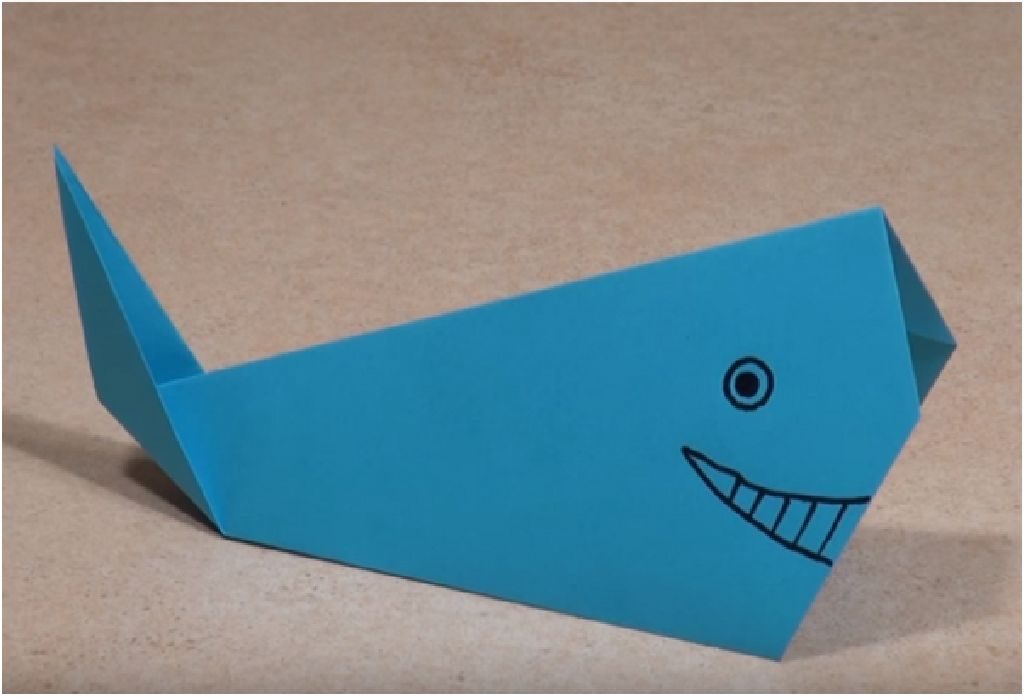 In this Article
As your child starts going to kindergarten he must now know his animals well. Kids around this age also develop another important quality – pretend play. Encouraging pretend play can builds skills in many essential developmental areas and this DIY project is just the way to encourage him to engage in pretend play.
DIY Simple Origami Whale
You Will Need:
Coloured paper – black, white, and grey, yellow, and blue.
Marker
Procedure:
Take a square of paper and fold the left point over the right point to create a crease diagonally.
2. Fold the left tip of the paper towards the center of the paper and align it the edge to the crease.
3. Repeat with the right side so that it looks like a kite.
4. Fold the top tip of the paper point down towards the crease.
5. Fold the paper again.
6. Fold the end point to make the whale's tail.
7. Using a marker and make the eyes and the mouth of the whale.
Messiness Score:
1
Parental Involvement:
Low
Level Of Difficulty:
Medium
Skills Enhanced:
Encourages imagination and creativity in kids while also building hand-eye co-ordination along with cognitive development.
This Will Be Fun Because…
You will have a 'whale' of a time!
Fun Tip: You can make whales with different 'expressions' using the marker pen.