Diwali Home Decoration On Your Mind? Try These 13 Ideas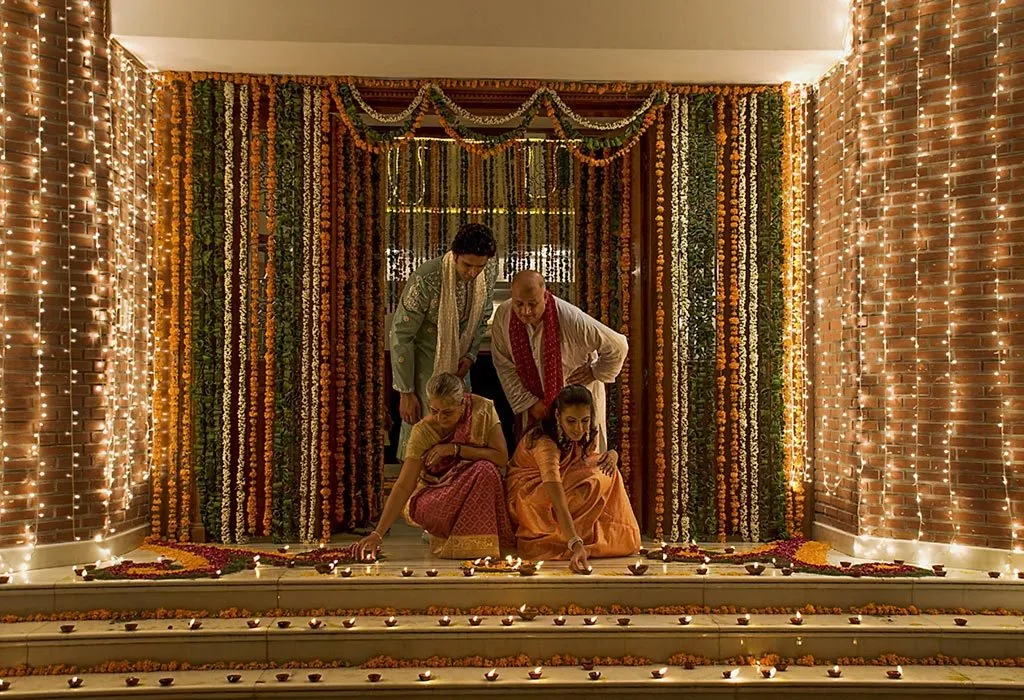 In this Article
One of the most-awaited festivals across the country, Diwali, is almost here to light up our lives! Are you ready to be all decked up in your finery, gorge on plenty of sweets and treats, and bring out your inner child with those firecrackers you're longing to burst? Of course, you are!
Amidst all the preparation, you're also sure to be thinking of some fun Diwali decoration ideas for your home – after all, you shouldn't be the only one adorned for the festive season, right? Of course, breaking the bank to make your house look pretty for a few days doesn't make sense. Instead, try out these simple and inexpensive tips for Diwali decorations for your home and get your creativity flowing.
13 Diwali Decoration Ideas for Your Home
A couple of inexpensive purchases and a whole lot of DIY can make your house ready and gorgeous for all your impromptu visitors during the festival. Here are some simple ideas you can try out if you're wondering how to decorate your home for Diwali:
1. Fairy Lights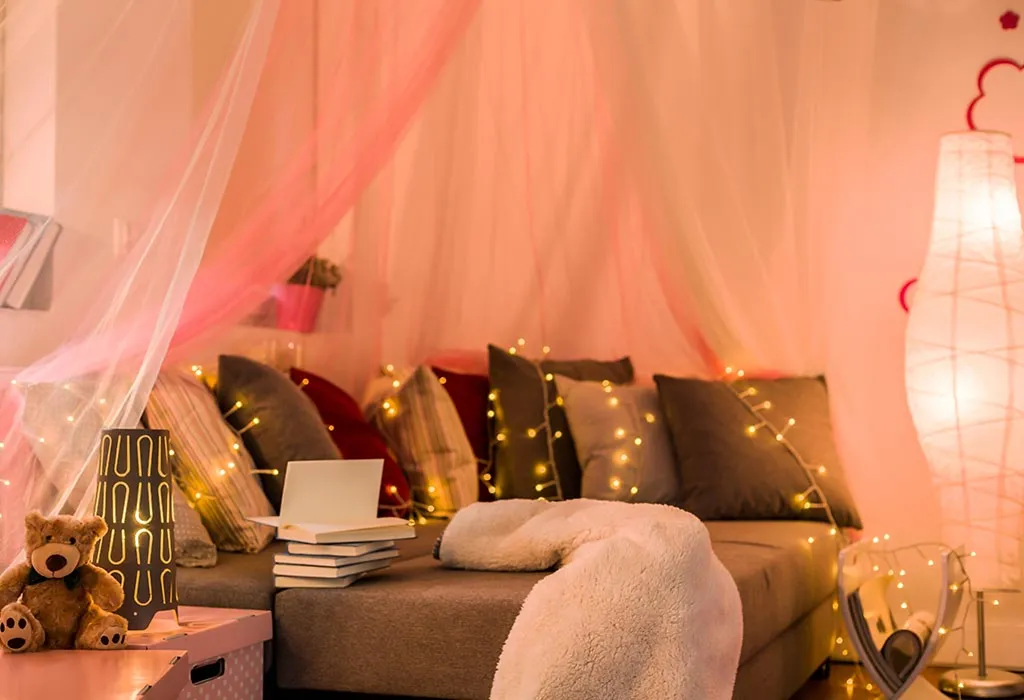 This is first on our list because it's actually a no-brainer! Fairy lights are quite cheap, but their array of colours makes them a versatile decoration piece. A couple of strings in different rooms and on the porch, and your house will look well decorated for the festival! Apart from simply hanging them on the wall, you can also use them for other decorative purposes. Things like pinning photos on the strings to show off your favourite memories or jazzing up an old mirror can be done for Diwali, but these decorations can be extended for much longer too. Try finding battery-operated lights so that you're not hunting for sockets at the last minute.
2. Hula Hoop Chandelier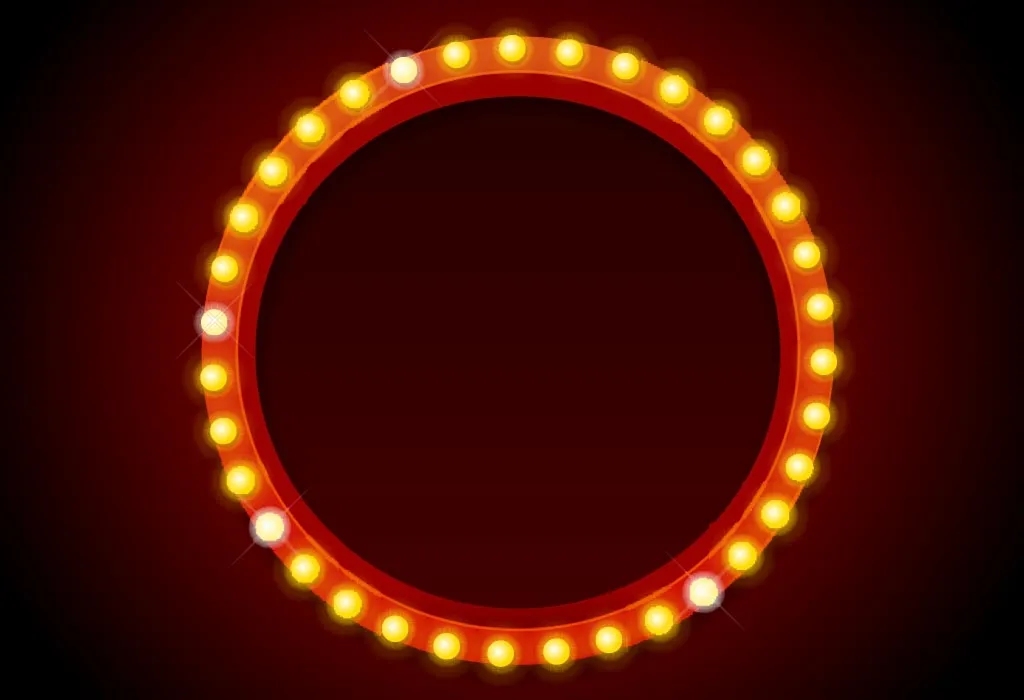 Here's an interesting combination to light up your house this festive season– a hula hoop and fairy lights! You can finally re-use the hula hoop that your kids have given up on and turn it into an exceptional decorative piece. All you need to do is wind the strings of fairy lights around the hula hoop and let the ends drop down. Hang the hula hoop covered with fairy lights in your living room and amaze your guests with this stylish chandelier.
3. The Evergreen Earthen Diyas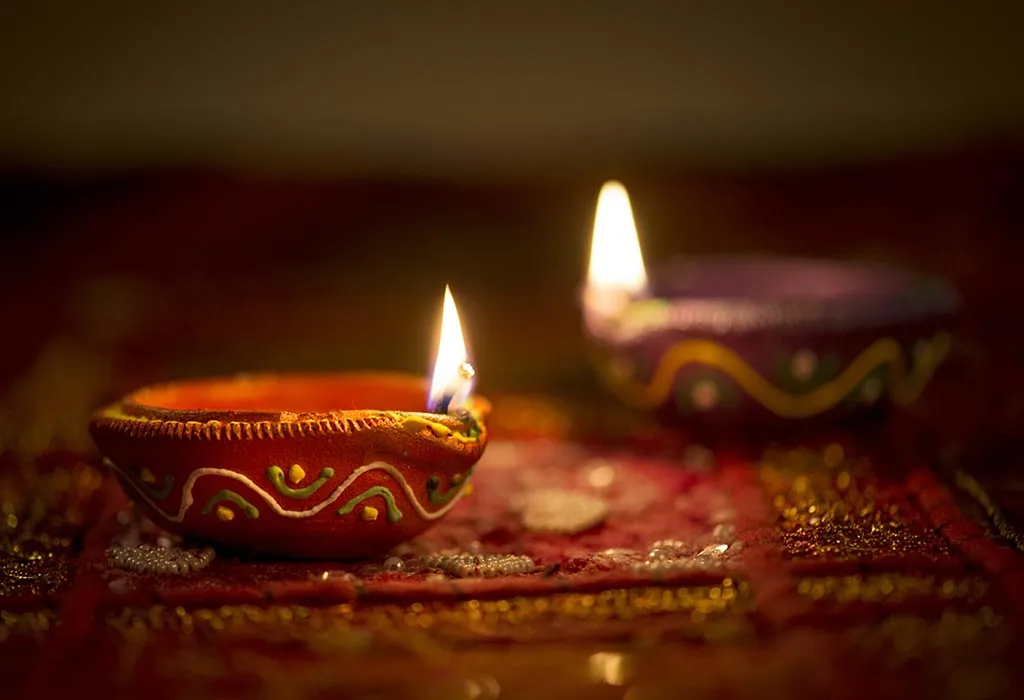 Diyas are synonymous with Diwali and make for beautiful and quaint decorations. Apart from lighting up every crevice of your home, you can also use them to elevate other decorations – such as floating them in a large decorative basin of water or giving an artistic touch to your rangoli designs. You can use acrylic paints and craft materials to design your diyas and make each one look like an individual masterpiece.
4. DIY Diyas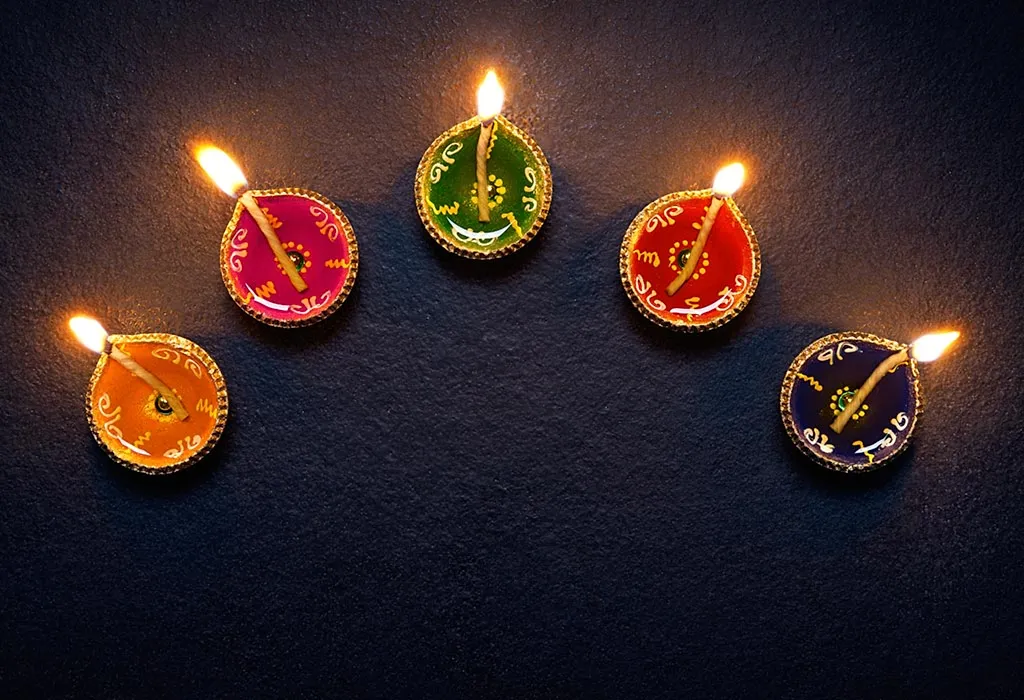 Apart from buying earthen diyas, you can also make your own diyas with materials from in and around the house. For example, use wheat flour (atta) to make some eco-friendly diyas! Add some water to a cup of wheat flour, knead the mixture into a dough, and let it rest for around 10 minutes. Make wicks out of wads of cotton in the meanwhile. Once the dough has rested and seems hard enough to hold its shape, use it to mould differently-shaped diyas and decorate them with paint (non-toxic paints are best to keep the eco-friendly factor intact!). Fill this diyas with melted wax and place the wicks in them. And there you have it, your very own homemade diyas! Just make sure that you make the diyas on the same day that you plan to use them so that they look good as new and last for a while.
5. Paper Decorations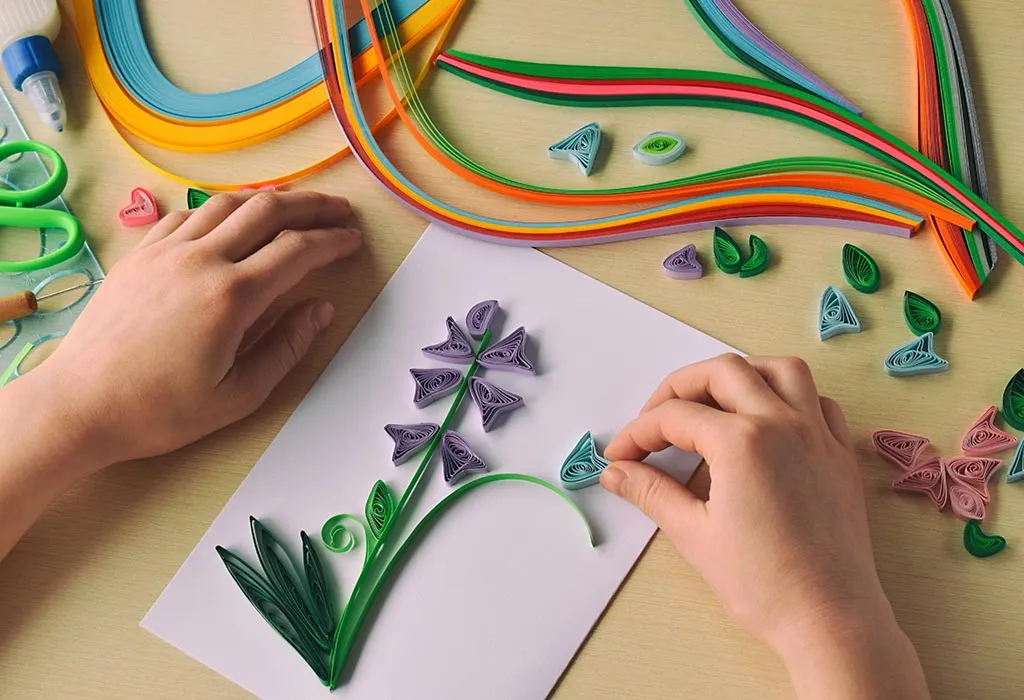 The artistic creations that can be made from craft paper or even old newspapers and magazines cannot be underestimated! There is a wide range of possibilities when it comes to paper crafts, such as origami, quilling, paper mache, and others. These decorations are not just cost-effective; they're also fun to make and can involve the kids; turn it into a game so that they get really interested. Video tutorials are available aplenty for you to gather some inspiration and get your creative juices flowing!
6. Lanterns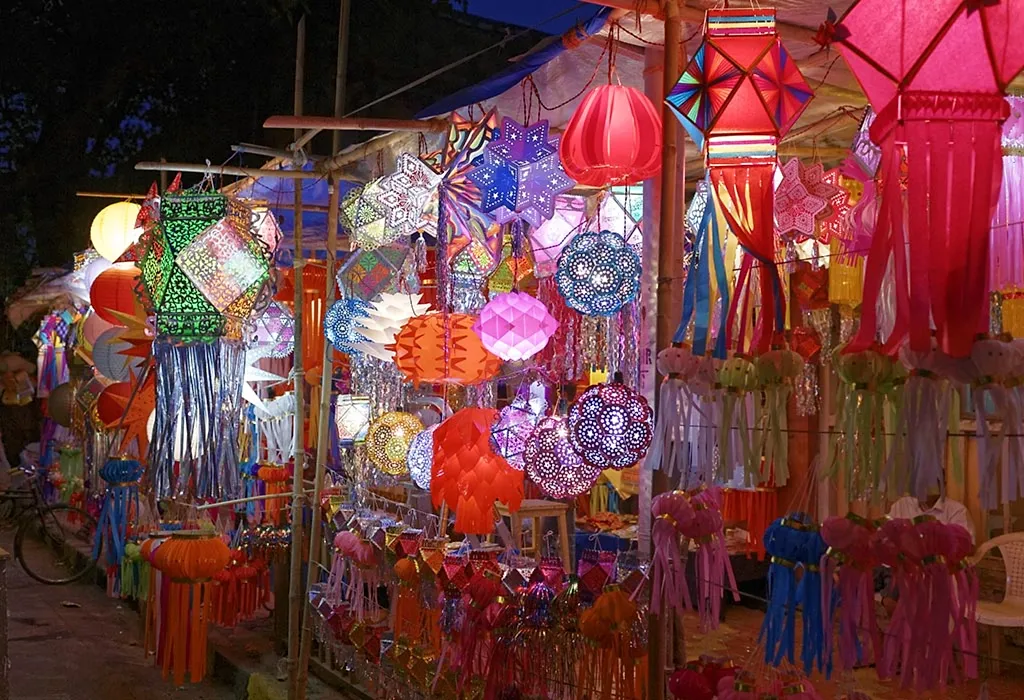 You can opt for high-end, sophisticated, and fancy pieces or even fashion your own. The simplest way to make a pretty lantern would be to grab an empty box and decorate it with prints and patterns, carving out a hole for a diya or lamp to shine through. You could also opt for glass bottles with wide necks, big enough to push a lamp through (or a string of fairy lights as well!), and paint it in metallic colours for a grand look. Your little ones can learn to make Chinese paper lanterns and add to the artistry around your house; they're sure to cherish the memory of getting involved in making homemade Diwali decorations!
7. Twine Lampshades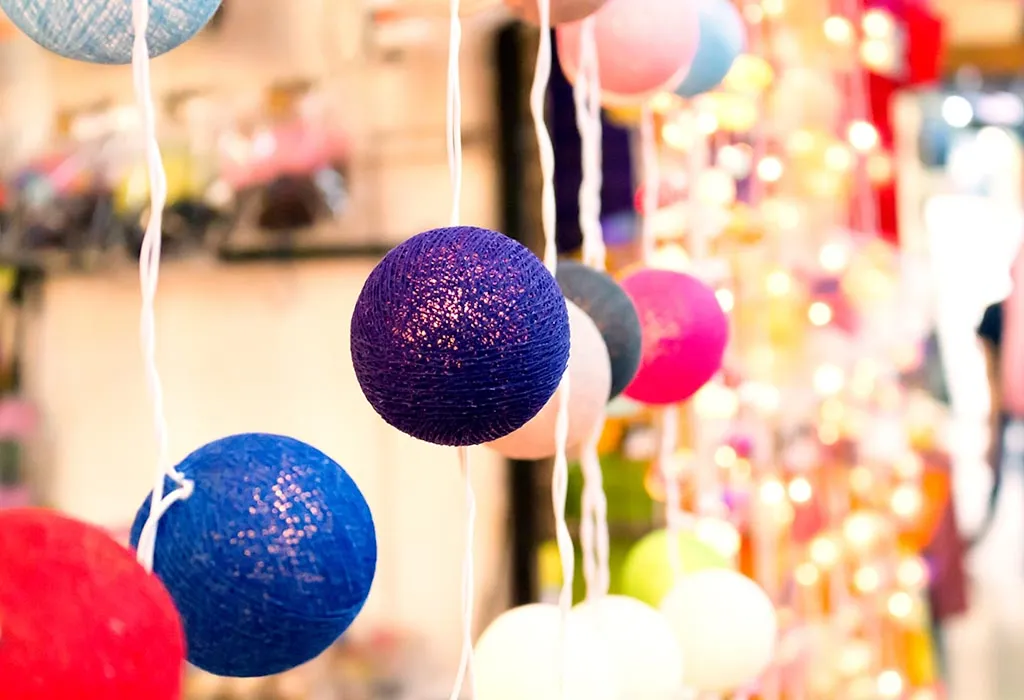 Twine lampshades have become quite the craze. These DIY lamps are incredibly easy to make and will add a glamorous look to your Diwali decorations. To make these lamps, all you need is a roll of twine or thick cotton thread, balloons, and glue. Dip the twine or cotton thread in glue, blow a few balloons, and wrap the glue-covered twine around the balloons. Once the glue dries, the twine will hold its shape, and you can burst the balloon. Paint these lampshades in different colours, place light bulbs within and light up your house with these cool lampshades.
8. Floral Decorations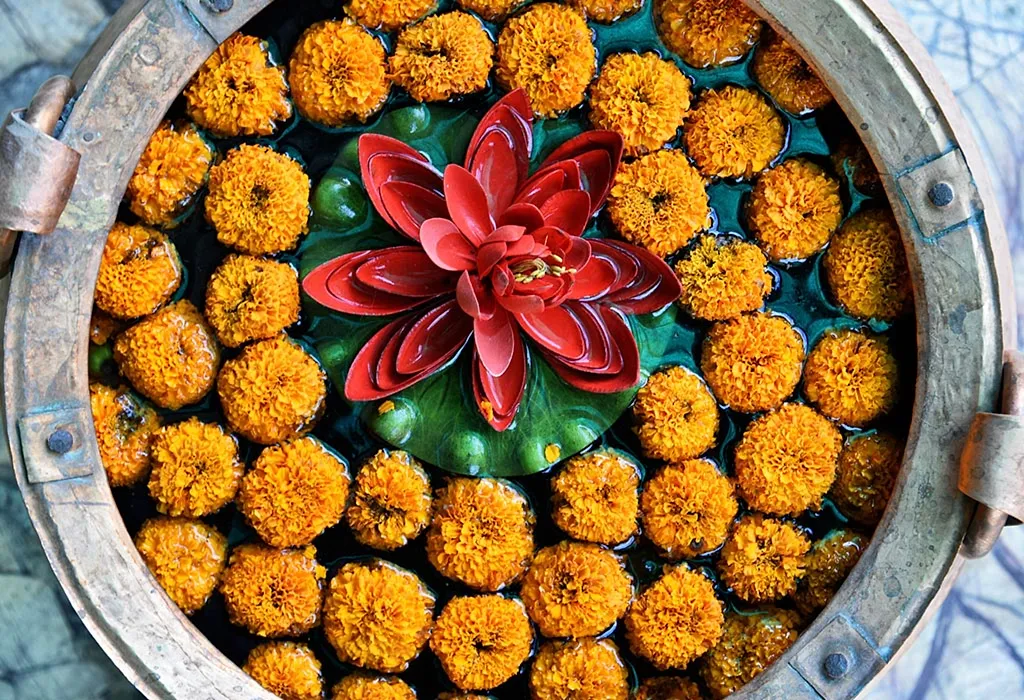 Lights and flowers are two indispensable elements of Diwali. Flowers can be used in various ways – be it as long strings that form a curtain, wall hangings, leaving them afloat in earthen or brass basins with water and candles, and so many other ways. You can also use or make paper flowers if you're unable to find any flowers in your area. Flowers can also be used to decorate pieces of furniture, like mirrors or the edges of curtains. Add ribbons to flower garlands for some extra fun and flair. Another option is making your own torans out of marigold flowers and mango leaves.
9. Rangolis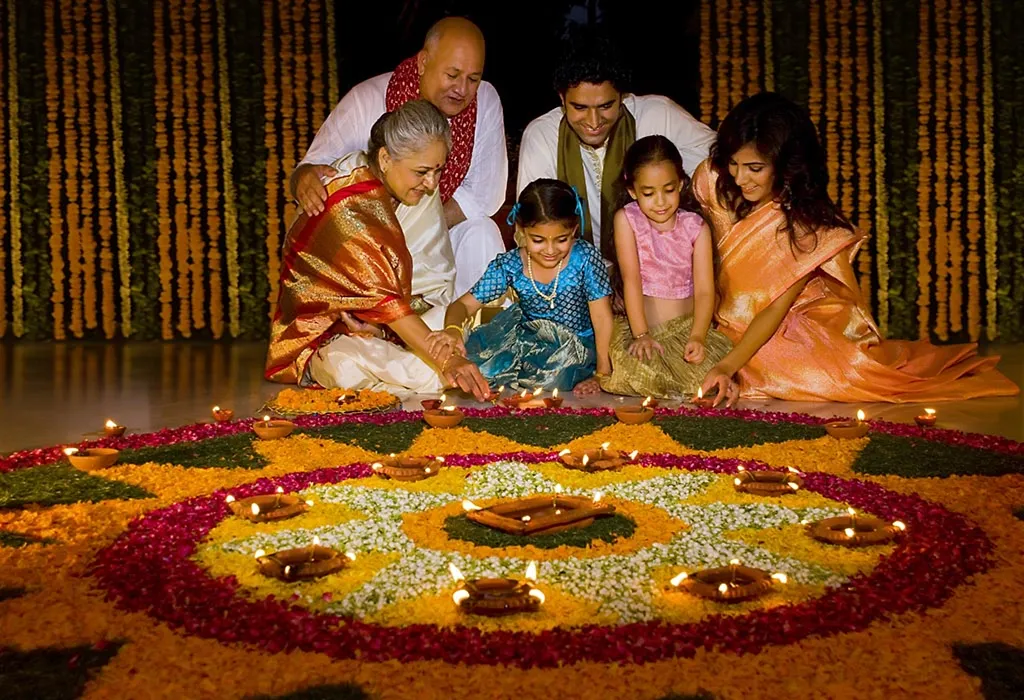 Whether you're making floral rangolis or coloured ones, they are fun to make, and your entire family will love taking part in this activity. For those who would like to get it done a little quicker, there are rangoli stencils available in the market that will definitely make your job easier and your rangoli neater.
10. Using Mason Jars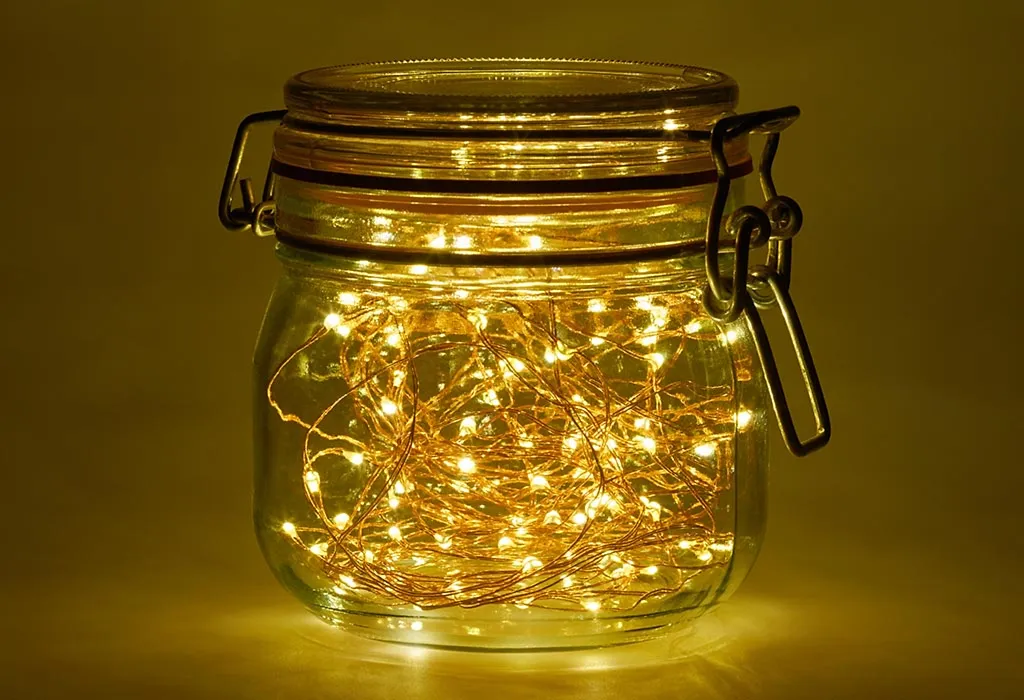 Mason jars are all the rage now with their fun shape and functionality. They provide a wide canvas for those who want to practise their painting skills as well! Simply decorate a couple of plain mason jars with cute prints and add in diyas or tea lights to make simple lanterns. Once Diwali is done, you will have decorated jars to pour your drinks into and spruce up your kitchen shelves!
11. Glass Bangle Candle Holders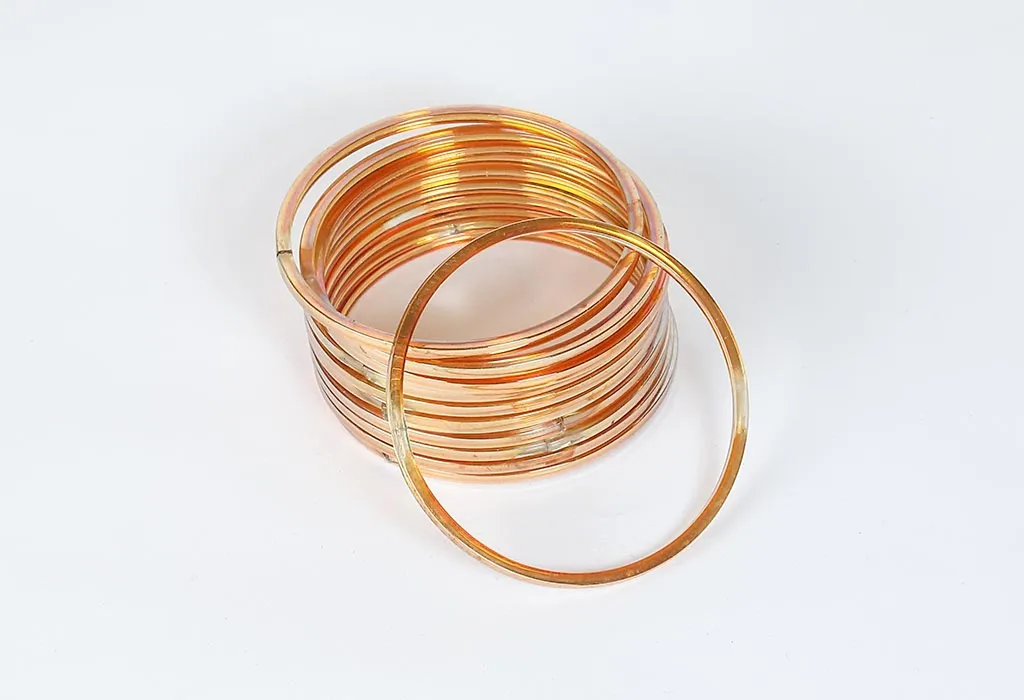 An innovative DIY decoration idea for Diwali is glass bangles candle holders. When you buy colourful bangles to match your outfit this Diwali, buy some extra bangles for this beautiful decorative piece. All you have to do is pick a few multi-coloured bangles, glue them one on top of the other in a cylindrical shape, and let them dry. Once dried, you can simply place lit candles or diyas inside and decorate your house with these colourful decorations.
12. Wealth out of Waste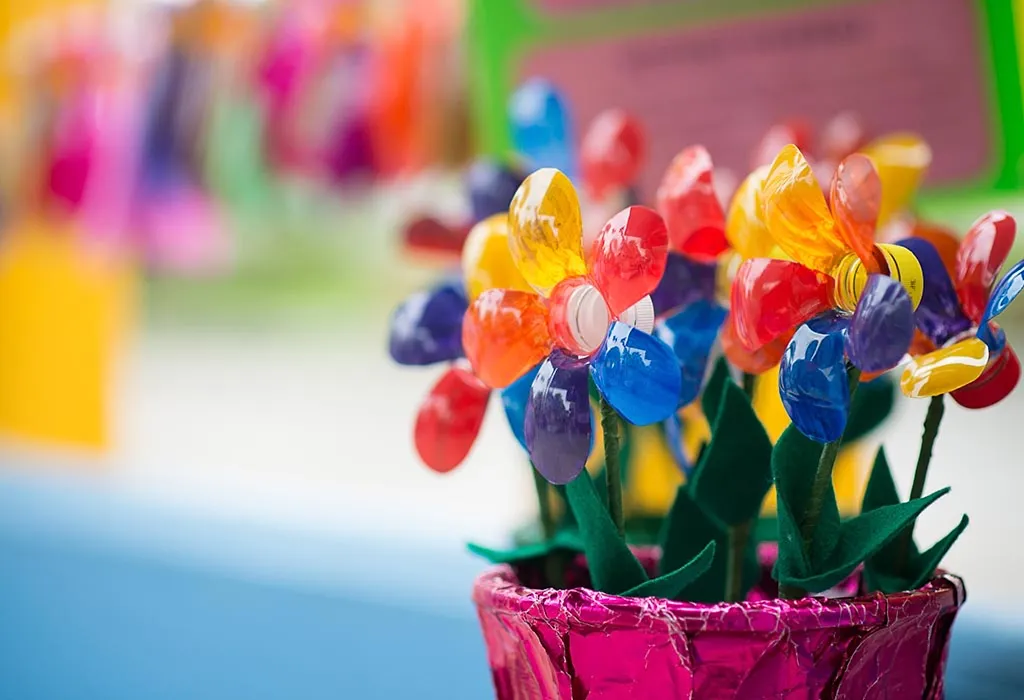 Do you know those old scratched-up CDs sitting in the corner of your cupboard? Or that shell collection from when you went to the beach ages ago and haven't had much use for generally? Or even those plastic bottles you don't throw away thinking they may come of use? Well, this is the best time to use them! Make coasters or stands for your diyas with the CDs; use your shells to create a beautiful wall hanging or decorate your side tables. Paint plastic bottles in festive colours, place them around the house, or cut them up into long strips and string them together to make streamers. You can do numerous things with the things lying around your house, making it both a cost-effective and eco-friendly solution!
13. Curtains
SSID:114548950 (ALT:<Curtains>)
You can go crazy with solid as well as sheer curtains. Floral prints bring a certain flair to the entire look. You can even go for abstract prints for a more edgy look. To take it a step further, you can also drape fairy lights to brighten the entire look.
How simple are these tips for homemade Diwali decorations? These will keep you occupied and bring out your inner artist while getting your kids involved in the fun, too – a de'light'ful way to celebrate Diwali, indeed!
Also Read: Facts About Diwali for Kids