DHA for Babies and Kids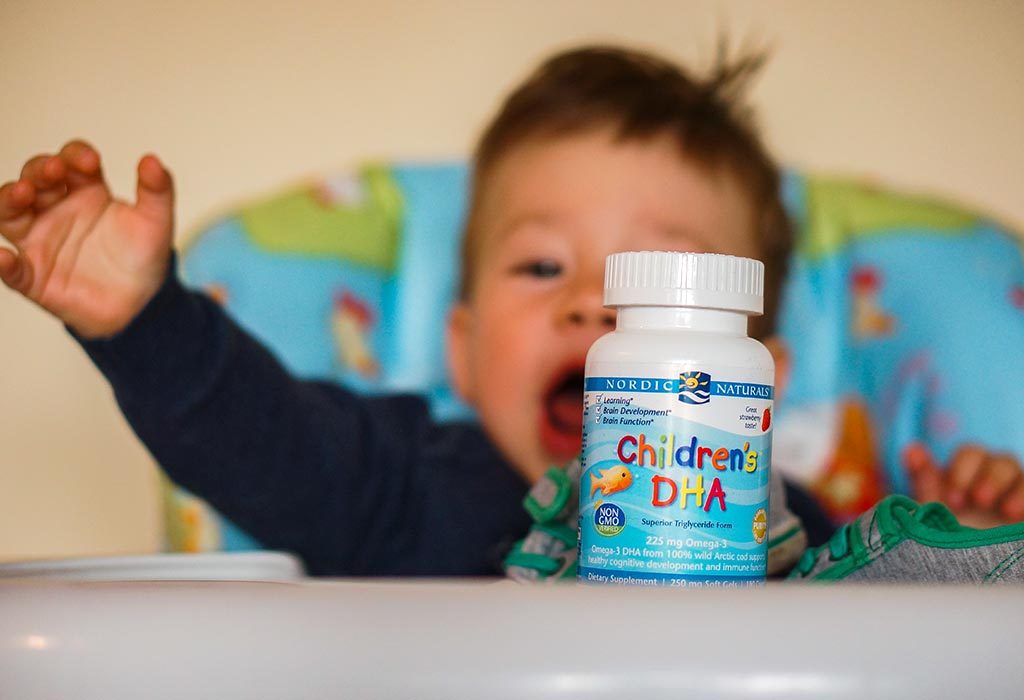 DHA is an omega- 3 fatty acid. It is used to improve health in children. Found naturally in many sources, the expectant mother is the primary giver of this acid when she is pregnant. The prenatal period is a window when the baby's brain develops with the help of the right nutrition supplied through the placenta. DHA influences the development of the brain, eyes and other primary neurological functions. It has a profound influence during the first two years of life and early stages of childhood. From birth until five years of age, the brain increases by 3.5 times its total mass and it is of critical importance that DHA is consumed in adequate amounts to support the rapid growth in the brain.
A healthy diet that provides about 600mg of DHA daily has a significant impact on the cognitive functions of the child and enhance the development of the brain and eyes. Organ meat and fatty fish are rich sources of naturally found DHA and unfortunately, these are not commonly consumed by children as they are picky eaters and prone to allergies at times. However, the growing awareness of its importance has led to its inclusion in milk, formula and other fortified foods making it easier for people of all age groups including children to obtain the benefits of this important nutrient.
What is DHA?
Docosahexaenoic acid (DHA), a part of the omega-3 fatty acid family is a long-chain polyunsaturated fatty acid often called "the healthy fats." It has a large influence on our body as it keeps us healthy and is crucial for the optimal growth of the brain and eyes through our life. In fact, the nutrient takes centre stage when neural tissues, including vision, are being formed in the womb. DHA supports our cognitive, visual and mental faculties as we age.
What Are the Benefits of DHA for Babies and Kids?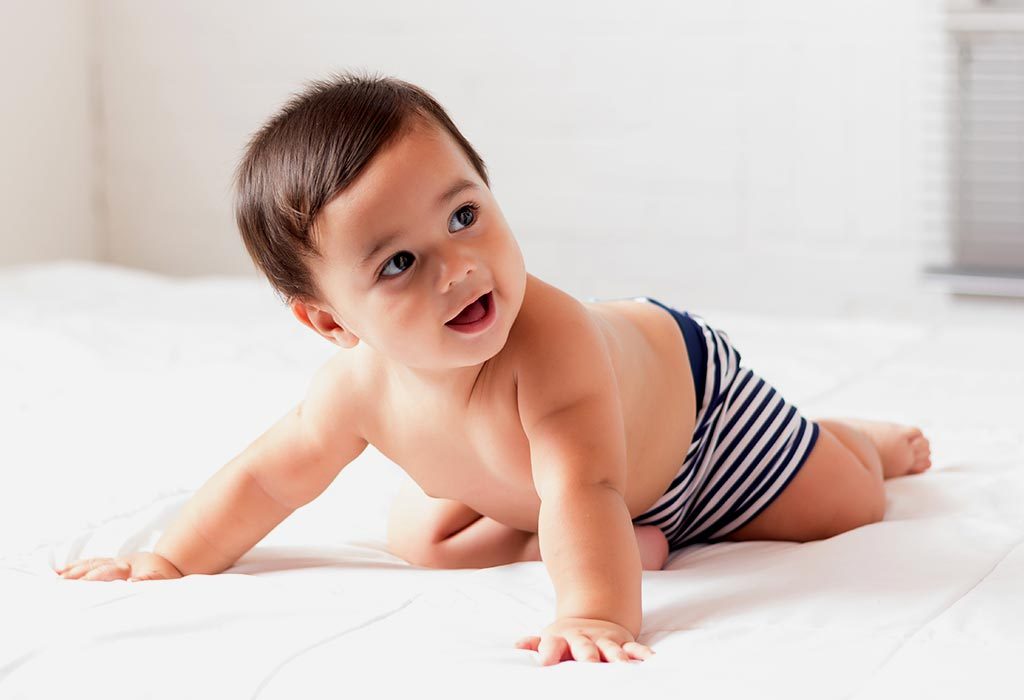 DHA has undoubtedly gained a lot of attention and is appearing in all places from eggs, baby food to milk. Why should one care so much about this nutrient? Well, the answer is it is a beneficial fat. The role of DHA is accentuated during infancy and early years of childhood.
For Babies
DHA plays a key role in the structural component in the brain, eyes and nervous system. Breastmilk is high in DHA content and breastfed babies have strong mental and visual acuity.
For Kids
During the early infant years until five years of age, the brain makes rapid development and increases to about 4 times its total mass. Adequate DHA intake during these crucial years in important for optimal development and enhancement of cognitive functions. It has been researched and proven that children who have a good intake of DHA until five years of age have better IQ scores, tremendous memory, good reading skills and strong vision.
DHA deficiency could be common in children suffering from Attention Deficit Hyperactive Disorder (ADHD). In a nutshell, DHA is imperative for neurological and visual development.
Recommended Dosage
While there are no guidelines for a daily DHA dosage for children, there are certain recommendations that exist for the intake of DHA plus eicosapentaenoic acid, or EPA.
For Babies
Babies who are breastfeeding will receive most of their DHA intake from the milk. Breastmilk is known to be high on DHA content. It is advisable for mother's to increase their intake of DHA rich food while breastfeeding, A breastfeeding mother should aim at consuming at least 600-800 milligrams of DHA in a day via natural sources or supplements.
For Kids
From the age of 1.5 years to five years of age, the DHA requirement for children is recommended as 600 milligrams of combined DHA plus EPA per day for a child weighing 20 kilograms.
DHA Rich Food for Babies and Kids
There are certain foods that are rich in DHA that you can include in your child's diet. Here are some DHA rich foods for children of different ages.
1. DHA for Breastfed Babies
The best source of DHA for breastfed babies is from breast milk. The amount of DHA varies according to the mother's diet and the quantity of omega-3's and DHA she is receiving. It is advisable for feeding mothers to include fish, eggs, yoghurts and dried nuts in their diet to help babies receive DHA for healthy development of the brain and retina of the eye. Formula-fed babies get their DHA intake only if the formula is fortified with it and so it is important to read the labels.
2. DHA Foods for Toddlers and Kids
There are a lot of natural varieties of DHA food for toddlers and kids. Some foods that could feature in your child's regular diet are:
Salmon contains the highest content of DHA among the fish varieties and offers a healthy proportion of good omega-3 fats
Eggs contain small amounts of DHA naturally but you could also opt for DHA enriched eggs from chickens fed with a supplemented diet
DHA enriched yoghurts are a staple on the supermarket shelves and you could offer it to kids as a breakfast or light snack
Peanut butter could be substituted for the sugar-rich jam as a spread to morning toast for kids
Serve a handful of walnuts to your toddler as a delicious or healthy snack.
Formula milk now comes with fortified DHA as manufacturers have realised the importance of DHA. There are some products specially designed for children aged 1 year and above and you could buy them after checking the label thoroughly.
Are DHA Supplements for Infants and Children Safe?
Numerous studies have covered the effects of DHA supplements on childhood development. Some research has proven that supplements have an effect on the behaviour and cognitive abilities of a child. DHA supplements administered to children with learning disabilities helped them in developing their mental capabilities to a certain extent. However, due to lack of research, DHA supplements are not recommended as a treatment for any condition in children. It is possible to achieve the needed intake by eating fatty fish, nuts and eggs in your diet. Discuss with your paediatrician about giving your kids DHA supplements and take his advice about the best DHA supplement for toddlers.
Precautions to Take while giving DHA Supplements to your Child
Mercury levels prevalent in seafood, when consumed in excess, could have an adverse effect on the cognitive development of a child. It is then that parents resort to DHA omega 3 supplements for kids. Supplements containing fish oil are purified and devoid of contaminating metals or minerals. However, small amounts of toxins may still be present. For breastfeeding babies, parents can buy DHA drops for infants in India. But, an excess of fish oil could lead to bleeding in children. So, it is mandatory that you seek consultation from the paediatrician before giving DHA supplements to determine the safe and effective dosage.
DHA is an important nutrient that fuels your baby's optimal development. A well-balanced level of DHA has been linked to good retinal health and cognitive ability. The best way to include DHA in your child's diet is to make every bite count by avoiding empty calories and choosing super-foods that will give your baby the necessary nutrition.
Also Read:
Advantage of Protein for kids
Is Protein Powder Safe for Kids?
Necessary Vitamin for Babies