9 Delicious Desserts You Can Make Using Cinnamon – the Ultimate Winter Spice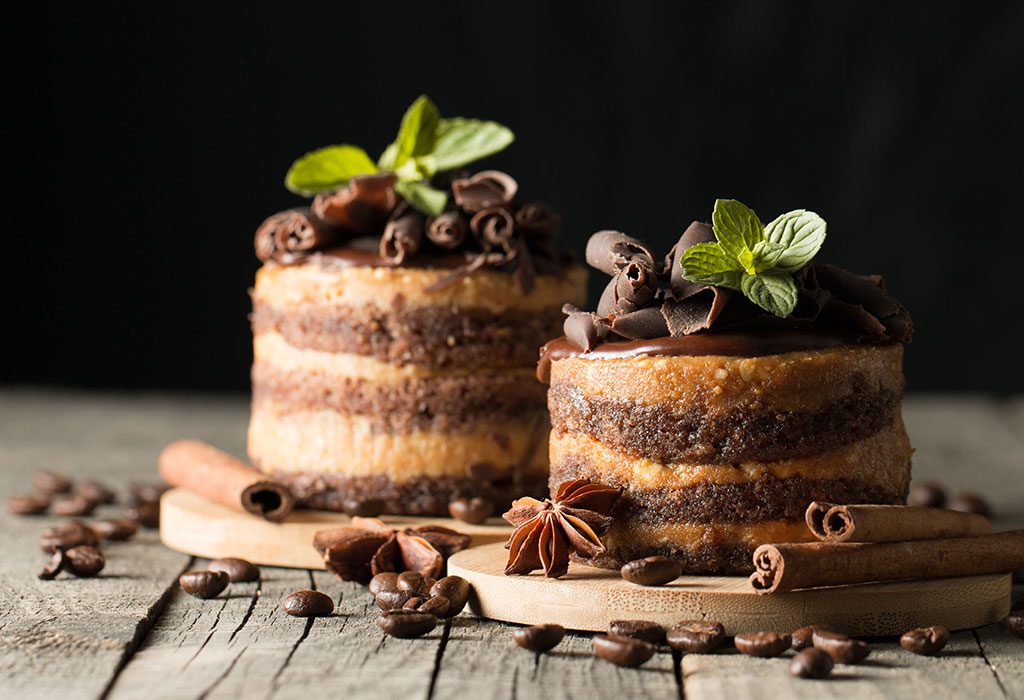 In this Article
Cinnamon is indeed the ultimate winter spice. Hands down, it is the healthiest and the most delicious spice on this planet. It is, in fact, a delicacy around winters because it keeps the body naturally warm and keeps the blood flowing in the veins. So winter is the perfect excuse to have more of this spice.
From coffee to lip-smacking biryanis, cinnamon is the one spice that goes well with most Indian dishes. But have you ever paired it with sugar? If not, here's a list of some easy, and not to mention, delicious cinnamon recipes that you should try this season.
9 Delicious Cinnamon Dessert Recipes
If you're a sweet tooth, you should definitely give these recipes a try. They are super easy to make, and they will leave your family and kids asking for more!
1. Cinnamon Sugar Cookies
Source: https://www.youtube.com/channel/UCbQtg2kIhQgnkEilIf9Lblw?pbjreload=10
If you haven't tried the combination of sugar and cinnamon, this recipe is what you should begin with! These cinnamon sugar cookies are a real treat for the tongue. They are super delicious and easy to make at home. You can involve your kids in the preparation of these bite-sized treats. Make a big batch of these cinnamon cookies and enjoy them throughout the season. Cinnamon cookies pair perfectly with a hot cup of coffee or hot chocolate!
2. Cinnamon Toast Ice Cream Sandwiches
Source: https://www.youtube.com/channel/UCxytOEPP99jj8mqVGAO7haQ?pbjreload=10
We've all experienced the thrill of sinking our teeth into frozen ice cream on chilly winter nights, and it's pretty awesome. There is no doubt that kids love ice cream – if it were to them, they'd have ice cream after every meal! With some easily available kitchen ingredients and a kiss of cinnamon, you can prepare this yummy dessert for your family. Warning – once you serve these, there's no going back! Your children will keep coming back for more!
3. Baked Cinnamon Egg Custard
Source: https://www.youtube.com/channel/UCLIza6AMQ20chVl_cjkF_tQ
For the lovers of puddings and custard, this dessert has a flavoursome twist. It is super easy to prepare, and healthy too! Make as many as you want and store them for up to 3 days or so! Your children will love this creamy pudding. You can customise this dessert by serving it with some nuts, vanilla sauce or whipped cream!
4. Cinnamon Sugar Blondies
Source: https://www.youtube.com/channel/UCdwPkqDBSF3YRrz9w-x3LSg
Expecting guests last-minute? Here's a perfect dessert that you can whip up in no time! These bite-sized treats are super delicious and the perfect example of 'no fuss, only flavour.' And besides, chocolate & cinnamon form the couple of our dreams. Serve these blondies hot with a scoop of vanilla ice cream on the side and some roasted almonds & walnuts. Voila!
5. Cinnamon Rolls
Source: https://www.youtube.com/channel/UC4tAgeVdaNB5vD_mBoxg50w
Creamy cinnamon rolls are the first thing that pop in mind when you talk about cinnamon desserts. This easy recipe is just one of the million ways to make these delicious rolls. With a kiss of ground cinnamon, this dessert is ideal for potluck parties or family gatherings. You should definitely try this popular cinnamon dessert at home.
6. Cinnamon Roll Pancakes
Source: https://www.youtube.com/channel/UCKojKxwpk8XsA8wwRezGwmA
Ahh, the ideal breakfast for winter mornings! If you think pancakes are overrated, there's a fat chance that this dessert might change your perception. These fluffy pancakes with a hint of cinnamon and a glaze of cream cheese on top will definitely satisfy your sweet tooth. Besides, there's nothing better than starting your day with a delicious treat!
7. Banana-Cinnamon Muffins
Source: https://www.youtube.com/channel/UCugLC-6krZ9GiZ_XV6xmYtQ
Muffins are always welcome by the oldies and the newbies, and these delicious banana-cinnamon muffins with a hint of vanilla will definitely make it to the top of your list of favourites. Dip these muffin-tops in melted butter and coat them with some sugar and cinnamon to make the best out of this treat! These mouth-watering muffins are worth a shot!
8. Apple Cinnamon Cake
Source: https://www.youtube.com/channel/UCkk6Hc_HJJ_mi8aDR84Vxog
Apple and cinnamon – yet another pair to look forward to! Even though this is a traditional Christmas dessert, winter is just the right time to make this delicious cake for your family and friends. If you relish apple pie, you must try this delicious recipe at home. It is easy to make, and not to mention, super tasty.
9. Mini Doughnut Muffins
Source: https://www.youtube.com/channel/UCubwl8dqXbXc-rYE8MOSUnQ
Yet another treat for muffin-lovers! With minimum ingredients and a straightforward procedure, these mini cinnamon doughnuts will surely melt in your mouth. This fluffy, divine dessert pairs perfectly with coffee or any hot beverage. They taste just like the traditional doughnuts, but with a hint of cinnamon! Give these a try, and you never know, you might find a new addiction.
So go ahead and try these delicious cinnamon desserts at home. It's the time of year when cinnamon is literally in the air. Why hold back? It's the perfect time to get all 'cinnamony' with these yummy desserts!
These 6 Warm Desserts are Perfect for Cold Winter Nights
Indian Foods That Can Keep You Warm This Winter Season
5 Egg Breakfast Recipes to Warm Up Your Winter Mornings