Curb Your Cravings With These 6 Simple Hacks!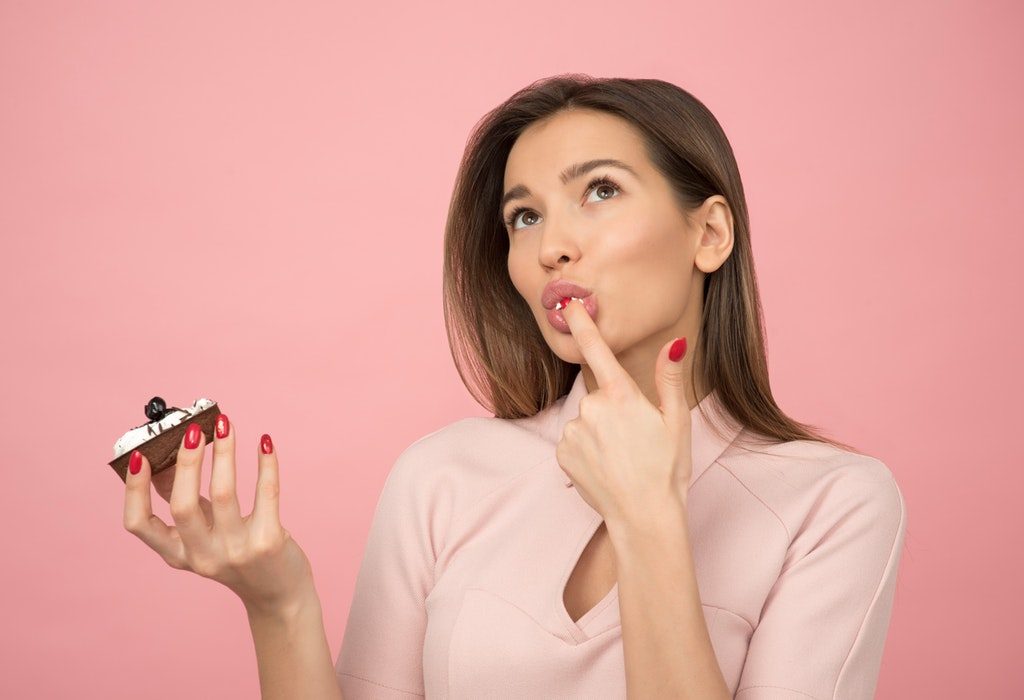 In this Article
Food cravings are not something one can easily sweep under the carpet. Not when you have a packet full of potato chips or a cheesy hamburger staring at you in the face. However, a few helpful tips and a sheer strength of will power can help reduce food craving.
In order to curb cravings, one needs to first understand what is food craving and why you crave certain foods. It starts when you try to go on a diet to lose weight. Your body at this point is starved of certain nutrients and this lack of nutrients manifests itself in the form of cravings. Due to your restricted diet the cravings for high-calorie foods becomes all the more intense.
6 Ways to Curb Your Food Cravings
1. Wash Away Your Food Hankering
Sometimes, due to dehydration, you may find yourself craving salty foods; therefore, what you take for food cravings is often your need for water. Drinking plenty of water throughout the day can make you feel full thereby suppressing your food cravings.
2. Stave off Hunger with Proteins
An important thing to remember if you want to know how to get rid of food cravings is that proteins play an important role in this game. They help in making you feel full so you can go longer hours without feeling hungry. Fish, eggs, low-fat cheese, meat, lentils and yogurt are all rich sources of protein, which if included in every meal can help keep cravings at bay.
3. Avoid Artificial Sweeteners
Beverages and drinks that are artificially sweetened induce sugar cravings. Steer clear from them. Try a fresh fruit juice instead. It can satisfy your cravings without piling on the calories. Another good buster of sugar cravings is ginger. Throw in some ginger slices into warm water or have a cup of ginger tea to help you battle the urge to snack on something sweet.
4. Find a Distraction
When overcome by a psychological food craving rather than a physiological one, find something to distract you from your food urges. The idea is to replace eating with an activity that's emotionally satisfying. A physical activity especially, in the form of a walk, light jog, or a run can quench any desire for indulging your food cravings.
5. Chomp on Some Gum
One of the easiest ways to stop food cravings is to chew gum. Just take care not to chew an excessive amount for it can cause gastric distress. Chew on gum only when the need arises.
6. Monitor Your Food Clock
Long gaps in between meals can cause you to be overcome with hunger pangs. Shorten those gaps by eating small quantities of low-calorie foods every 2 hours or so. Nuts like almonds and pistachios are great to snack on in between meals as they keep you full.
Learning how to control food cravings can be difficult at first but you can do it. When the urge is stronger than ever, try picturing an image of yourself snacking on an ice cream or biting into a slab of chocolate and looking twice your size. There.