Cook in Style: Creative Ideas to Design a Small Kitchen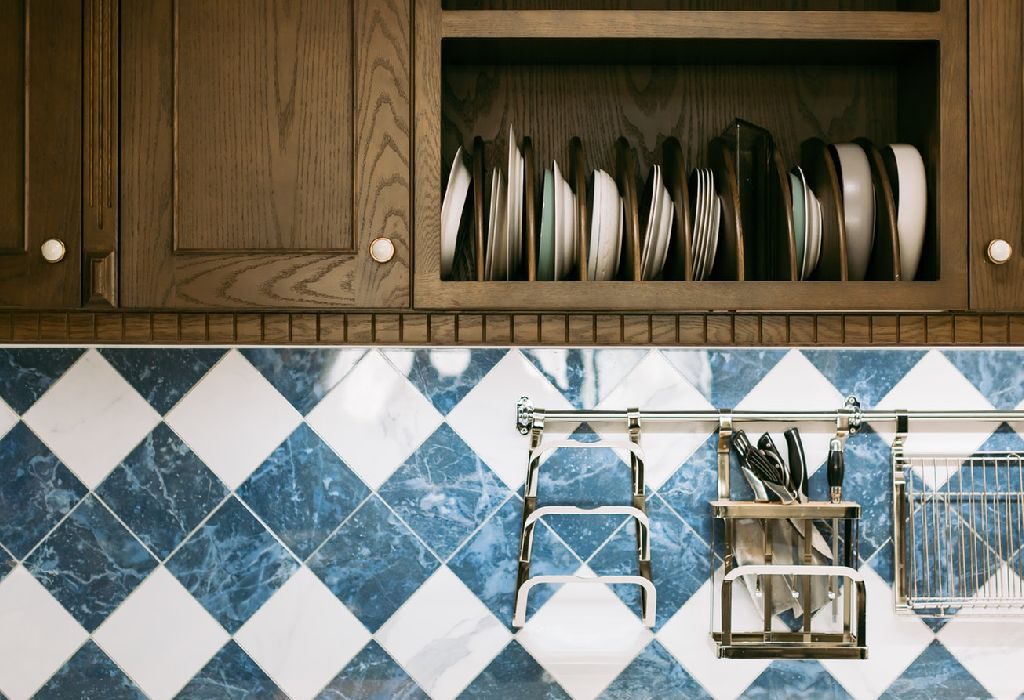 In this Article
If you've longed to cook in a stylish, spacious kitchen but are cramped for space, fret not. A few ingenious kitchen arrangement tips can help tide over your small kitchen woes. Welcome home a more spacious, efficient and beautiful kitchen where cooking is not a chore but a pleasure.
You come home after a long day at work and rush into the kitchen to rustle up a fast meal when you suddenly scream. The walls are closing in and the kitchen is shrinking by the hour! It's alright; you aren't alone. While we all struggle to fit into our new age compact homes, saving and maximizing space is of utmost importance. What you need is a trick or two and some design ideas to reinvent your kitchen space.
Kitchen Arrangement Tips for a Small Kitchen
1. Use pastel shades
While we all love bright and vibrant colours, interior design experts recommend light pastel shades like blue, ivory, and beige when space is a constraint. Light shades create an impression of a bigger and more airy space, while giving a muted chic look to the kitchen. You can also use mirrors instead of regular glass in cabinets to create an optical illusion of more space.
2. Use functional decorative items
Decorate your kitchen with items that not only look good but also serve as handy equipment – say, colourful ceramic cutlery holders, wall hangings that double up as hanging counters for ladles and spatulas, a compact wall-mounted stand for dinnerware? These kitchen design ideas for small kitchens will come to the rescue of every smart homemaker.
3. Think vertical
When you are wondering how to decorate a small kitchen, consider building ceiling-high cabinets and shelves to fit more in limited space. Store here utensils and appliances you don't use on a regular basis. This will leave your kitchen clutter-free and roomy with just everyday utility items kept outside. This is one of those kitchen cabinet ideas for small kitchen which'll make your space look better arranged with minimal effort.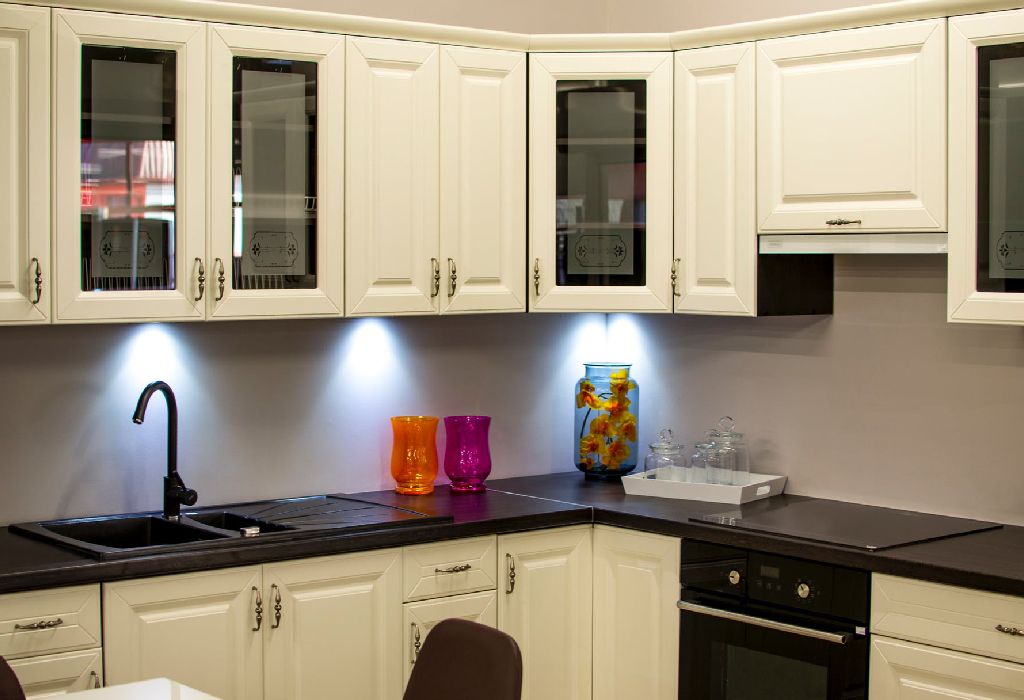 4. Less is more
This is a golden rule that must be kept in mind when arranging and decorating small kitchens. Too many pots and pans or too many appliances and kitchen tools taking up counter space leaves your kitchen cluttered and disorganised. Keep only necessary items to save space, increase efficiency and reduce unnecessary shuffling and rearranging of things every time you cook.
5. Open kitchen
A kitchen that is "open" or an extended part of the living or dining area can reduce walls and doors in already cramped spaces. An increasing number of people are now opting for open or door-less kitchen. This is a fantastic idea to consider if you're looking for remodelling ideas for small kitchens.
The key to decorating and arranging a small kitchen is space optimisation and smart organisation. Try out some of these tips to creatively use seemingly small spaces and transform them into functional, convenient and happy hangouts for your family!