You're Lucky If You Had a Normal Delivery! Want to Read My Story?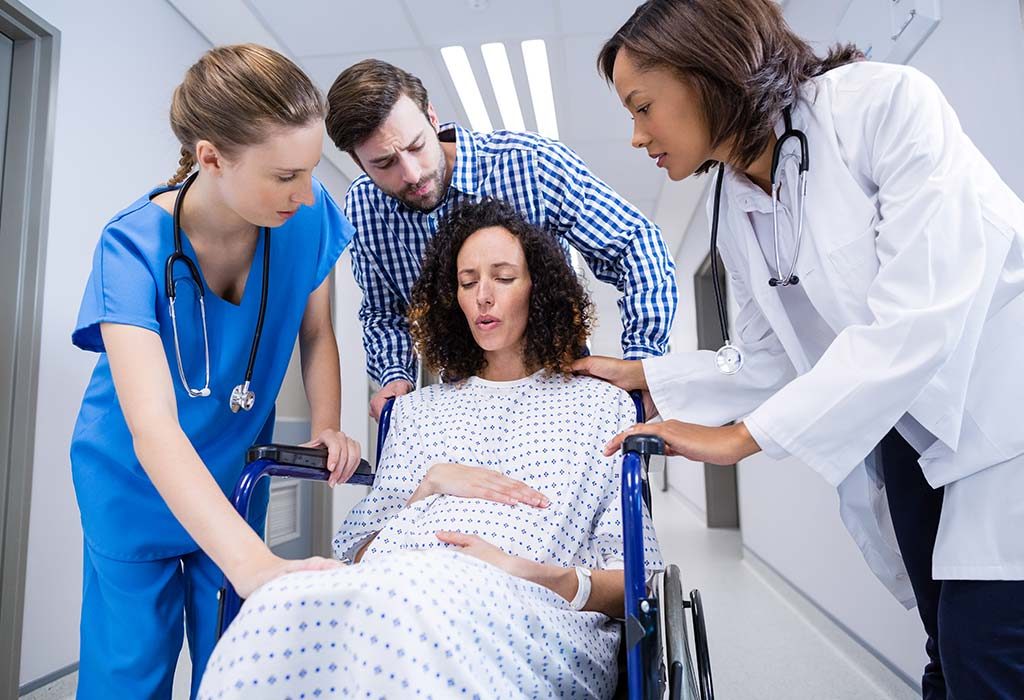 According to some reports, every third delivery in India is through C-section. Here I am talking about remaining deliveries i.e. normal delivery. I had a normal delivery at one of the best hospitals in my city. I got the best doctor who helped me as a friend. I won't get into those details. I'll write a separate blog on how to enhance the chances of normal delivery.
So back to the point, it was a fine Thursday morning when I started feeling cramps and I didn't have anyone experienced at home to share my problems or thoughts. I decided to take help of technology and I started to note the intensity and interval of my cramps in a baby app. As soon as the app displayed status as active labour, I knew it's time to see my doctor. I was trying to breathe deeply in order to distract my mind from the pain. Trust me guys, practice of pranayama can make your delivery relatively easier one.
The same evening, I went to the doctor, she checked and told me that cervix was not dilated even an inch but I should get admitted to the hospital so that they could monitor my baby's heart rate. I asked her that I wanted everything to be natural which implied no pain enhancers. She assured me that she's just going to monitor the baby and nothing else.
I got admitted to the hospital and apart from monitoring my baby's heart rate, they started IV fluids and pain enhancing medicines. I quickly called my doctor and asked her to stop those medicines but she lied to me and said they were just IV fluids which were necessary for delivery.
In the next few hours, I was in severe pain. First time a nurse came and said, "let me know once you have pain" I was super happy that she might give me some pain relief thing. As soon as I got an immense wave of pain I informed her. Phew, at that moment she gave me pain enhancing medicine. My pain became unbearable. Thoughts of giving up my struggle started to pour in my mind.
My husband was with me all the time. When I was having mild contractions, he just held my hand tightly and assured me that I could do it. This simple gesture was giving me immense strength but as soon as contractions became very dense, even a slight touch was enough to irritate me.
During my whole pregnancy, I told my husband like a parrot that if I surrendered before my labour pain and asked for epidural, he must refuse and would try to convince me for not using epidural. Even in the starting of labour pain, I kept reminding him that we won't opt for epidural.
Then my doctor came and told us that there was not sufficient progress for delivery. She told me that whatever pain you were having was just .001 percent of labour pain, and you should opt for an epidural. That statement frightened me like anything. I thought if I was not able to bear that .001 percent how could I endure actual pain. Above that, I was in labour pain since last 30 hours, so I gave up. I looked at my husband who was also looking clueless, for an opinion whether I should opt for epidural or not. He was also scared by my screams and mornings so he nodded his head in affirmative.
I collected my full strength and asked my doctor that I wanted to bear this pain for 2 or 3 more hours. If even then nothing happened I would opt for epidural.
My doctor smiled at me and said "after 2-3 hours we would not use epidural. You are very brave my dear." These words gave me much needed power and I was ready for the battle.
In order to prepare me for delivery, they gave me an enema (which I think was absolute unnecessary). At 1 pm, I went to the labour room with my dear hubby and after one hour marathon, I had my beautiful baby in my arms. As soon as I delivered my baby, I was yelling at my doctor for removing Santo (a pain enhancer).On the very next day, I got discharged from the hospital. I got 7 stitches in my perrinial area which took almost 7 weeks to heal completely.
So as per my experience, nowadays normal delivery is also not completely normal. So, whether it's a normal delivery or C-section, nothing comes easily. Don't underestimate the toil of bringing a new life on this earth.
At last, I just want to say "kudos to all mothers"!
Disclaimer: The views, opinions and positions (including content in any form) expressed within this post are those of the author alone. The accuracy, completeness and validity of any statements made within this article are not guaranteed. We accept no liability for any errors, omissions or representations. The responsibility for intellectual property rights of this content rests with the author and any liability with regards to infringement of intellectual property rights remains with him/her.