IUGR (Intrauterine Growth Restriction )/Low Birth Weight Babies – Their Journey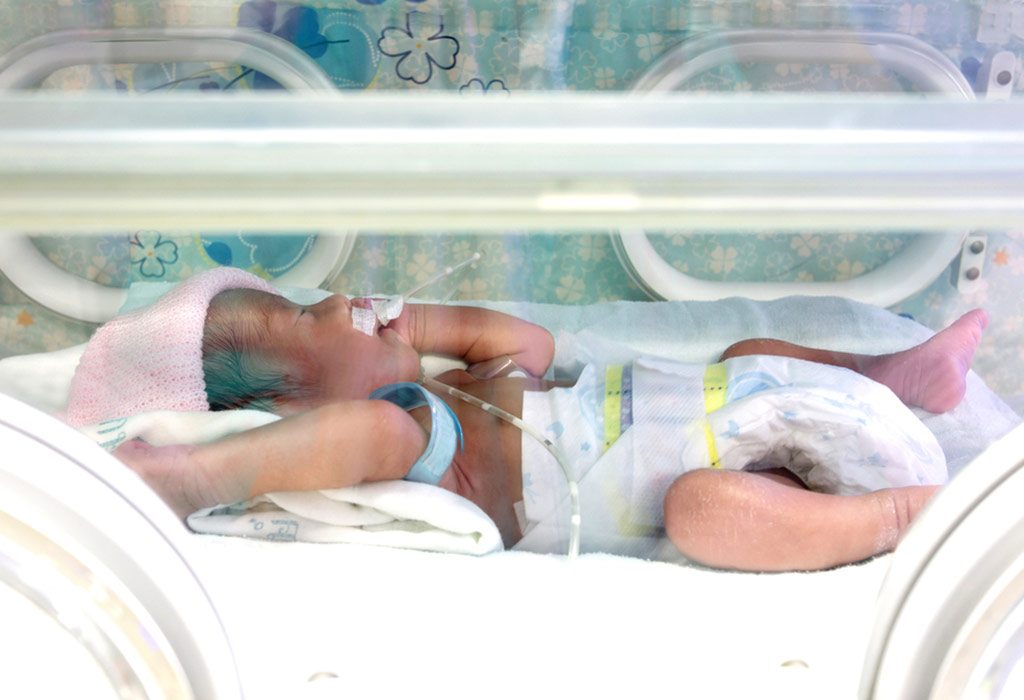 What does this term really mean ??? In simple language, it means that the unborn baby is comparitively smaller in size or is unable to thrive at the normal pace inside the womb due to many reasons. Now that science has grown tremendously, we can determine the exact reason for this condition.
This was the bookish explanation to such a vast term. Now, let me share with you my story which may answer a lot of your queries. FYI – I had no troubles conceiving, no medical history of thyroid, BP, etc. I conceived easily and it was after the first scan that the vital tests were done and they all came out normal. However, during my second ultrasound, it was noticed that the baby was very small and we were told that we might have to terminate the pregnancy as this doesn't seem normal. However, after numerous tests, it was determined that the blood flow from my body to the baby was insufficient (abnormal doppler), hence the baby was growing at a slower pace. I might be writing it now as it is was no big deal, on the contrary, we were doing everything possible to increase the blood flow to my lil boy, but nothing worked. Finally, we decided to leave everything on the superpower and just stayed positive. He weighed 1 kg and 200 gms at the time of birth and was born at 7.5 months via C-section. He stayed at the NICU for 28 days before we could bring him home. By God's grace, he is thriving well and is a healthy 18-month-old baby now.
I believe God has his own ways and that's why I was in such good hands of both my gynaecologist and ultrasound specialist who instilled immense amount of positivity in me and assured me at every tiny step that we will win this battle.
My pregnancy was not troublesome, had no sickness, ate well, slept amazingly. I am writing this to reach out to all the ladies out there, many who are mothers and others who are trying to be – every pregnancy is different, every child has a different birth story – Do not feel low. Do not compare and most importantly – do not blame yourself. I am a mother myself, and I know no mother would ever want her child to ever have any difficulty, she would take a bullet for her baby. One very important tip : DO NOT GOOGLE DURING PREGNANCY. This tip helped me stay positive during my pregnancy because there are all sorts of misleading information on the Internet that could harm you mentally if not physically. Listen to your doctor, ask her as many questions as you like, she is the right guide for these 9 months as she understands you and your growing baby as no one else can.
Ladies, handling a tiny premature newborn baby is a bit more daunting than a normal newborn baby. It takes twice the care and precautions to ensure that the little one is fed well, bathed well etc. But, I feel one must listen to the mommy instincts. Not everyone is fortunate enough to have elderly advice during this phase but you sure have your inner voice, your inner gut that guides you heading into this new phase of motherhood. One might fail at times but this doesn't make you a bad mother, this will only help you listen closer and deeper to your baby.
I feel it's imperative that we share different pregnancy stories and real-time difficulties with one another as it helps us realise that we are not alone. These experiences make us immensely thankful for everything in life. Shall share some NICU stories and journey of bonding with your child once they are back from NICU care soon.
Disclaimer: The views, opinions and positions (including content in any form) expressed within this post are those of the author alone. The accuracy, completeness and validity of any statements made within this article are not guaranteed. We accept no liability for any errors, omissions or representations. The responsibility for intellectual property rights of this content rests with the author and any liability with regards to infringement of intellectual property rights remains with him/her.