I'm Not Ashamed to Be a Stay-at-Home Mommy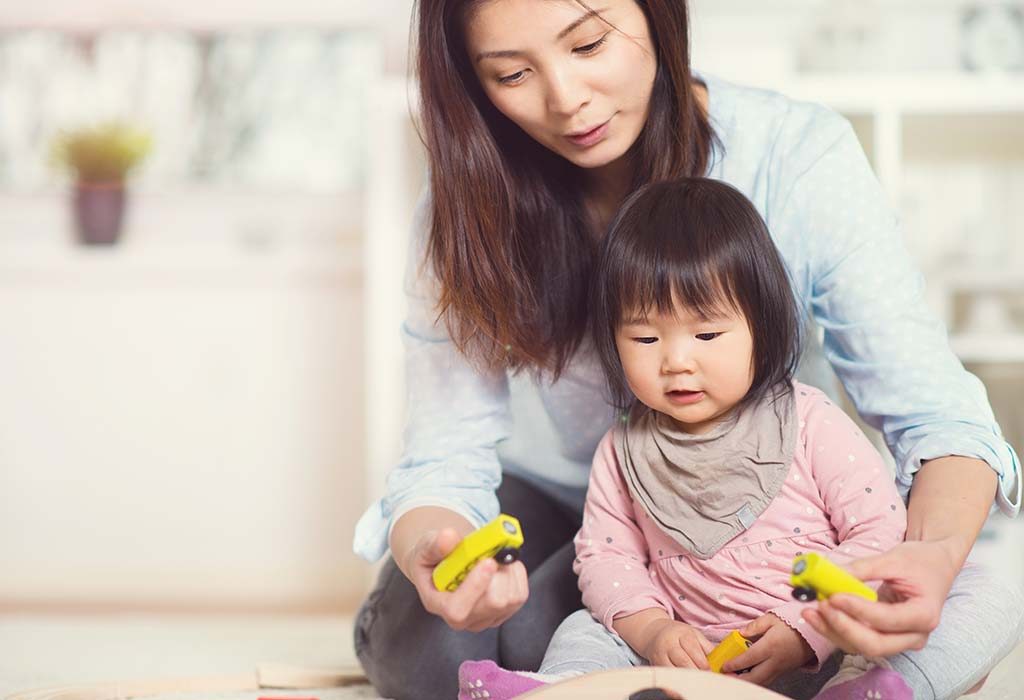 I don't mind eating burnt rice for lunch every single day. I have an option to crib and cry that I don't have a helping hand, but I consider this my new achievement. Who knows, I may as well be an inspiration or a role model to someone who's finding it hard to manage.
I don't mind picking up the cushions from the carpet and arranging them niftily on the sofa multiple times a day. I have the choice to leave my duties and while away my time playing with you in the name of caring for you, but I remind myself I'm not just a mum, but also a homemaker.
I don't mind picking the toys scattered all over the floor and stuffing them in the toy box fifty-nine times a day. I can trouble myself with the mess, which usually irritates me. But, I'm too busy creating memories and letting you do the same. Plus, I've learnt from experience that messy houses = lively homes. And ours is full of life.
I don't mind finding time to hand-wash your clothes, wash the dishes, sweep the house, pick up the dried clothes, fold them and tuck them in the cupboards. I have the option to leave the work undone with little time to squeeze in for all the activities, but I want to keep the doors open and welcoming for family, friends and guests.
I don't mind sitting with you all day long and stay awake with you all night when you're sick and all you need is my touch. I can keep the whole world away to give you the world's best momma's touch.
I don't mind when people sarcastically question my everyday schedule. I'm not ashamed to say I'm busy being a stay-at-home-mom. I know they misunderstand the words busy and stay-at-home-mom as contradicting terms. But, I'll let time reveal the deeper meaning.
I don't mind giving up my career for you. I was constantly reminded about the availability of day care centres, but I don't really have an option when it comes to you. You are my priority! You are the quintessential excuse for giving up my paid job. And I will never regret this decision. Opportunities always come knocking at the door, but this precious time to cherish the little one that you are won't come back again.
I don't mind being a stay-at-home-mom. I was offered the privilege of leaving you with grandparents and carrying on with my daily life just like those days when you were never around, but that was never on my mind when I chose to become a mom. You are a piece of my heart. Spending 24/7 with you but still can't get enough of you.
I want to make the most of this time – bonding with you, caring for you, embracing you, feeling your little cuteness, listening to your gibberish blabber, watching the birds together, enjoying your cute little imitations of everything I do, exciting meal sharing times and every little thing you do every single second.
A few years from now –
I won't feel those tiny hands tugging at my dress while I work in the kitchen. I won't hear the midnight cries demanding to be picked up. I'll miss those sleeping hugs, the toothless grins, the innocent looks, the baby smells, the cutest expressions, the love (teething) bites, the lick-kisses all over my face, the playtimes with your dollies, and the playful tub-baths. I'll miss featuring the most important and beautiful accessory on my shoulder. I'm going to miss the cute little onesies, rompers, frocks, bloomers, tiny leggings and pants overflowing in your wardrobe.
However, I desire for few things to be unchanged even when you grow up –
Those big bright eyes looking up to me in admiration. The innocent faith and trust in me. Finding my shoulder when you have to cry. Sharing joys and sorrows with me, no matter what time it is.
I find joy in raising a part of me, and that's you, my baby girl. And even though time is merciless, each moment of today's joy is going to be rewarding in the future.
I don't mind all that I do… because my labour was not in vain!
Disclaimer: The views, opinions and positions (including content in any form) expressed within this post are those of the author alone. The accuracy, completeness and validity of any statements made within this article are not guaranteed. We accept no liability for any errors, omissions or representations. The responsibility for intellectual property rights of this content rests with the author and any liability with regards to infringement of intellectual property rights remains with him/her.
?>