Foods for Babies during Diarrhoea (From 6 Months to 1 Year Old Baby)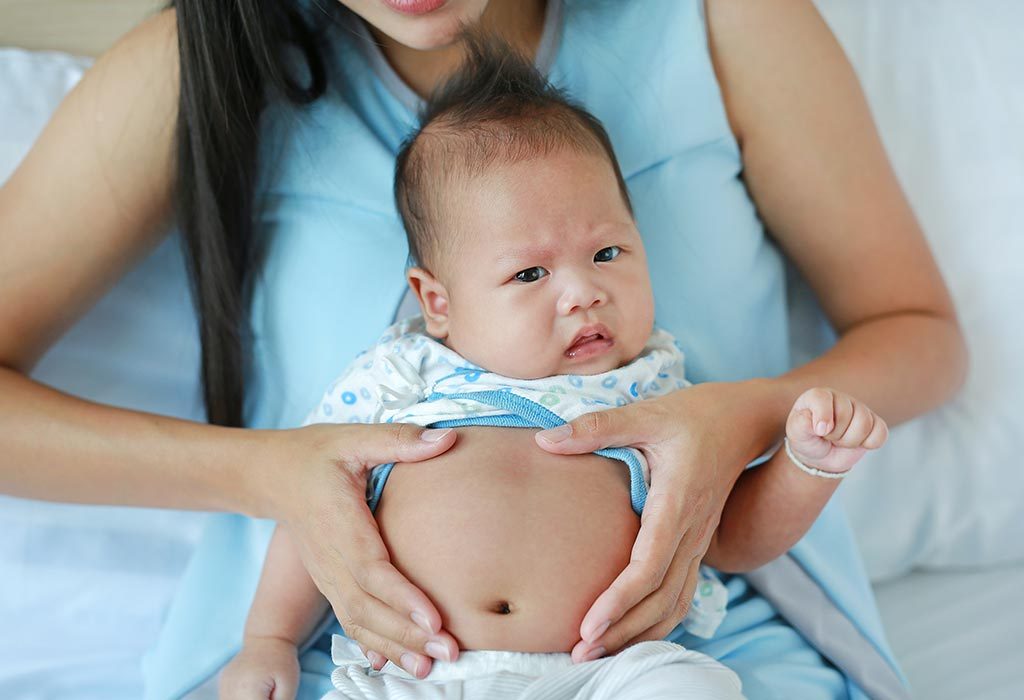 Diarrhoea in babies & toddlers makes parents worried as it can make the child feel tired and irritable. Kids do not prefer to eat during Diarrhoea, but it is important to feed them to prevent dehydration. Many parents are confused about what to feed the baby during Diarrhoea.
Based on two factors you can conclude that your baby has Diarrhoea
Increase in frequency: two times your baby's normal pattern
The stools become looser, watery, mucousy, green or runner than usual
How to Feed Your Baby or Toddler When He Has Diarrhoea
For babies younger than 6 months, only breastfeeding or formula feeding is recommended during the episode of Diarrhoea
For babies above 6 months, give small and frequent meals. Prefer easily digestible foods
Do not force the baby to eat; instead try to offer the foods he prefers
Offer your baby fruits rich in potassium
After every bout of loose motion, feed breastmilk/formula or offer a few teaspoons of drinks like water, buttermilk etc.
Give your toddler ORS (Oral Rehydration Solution) if your pediatrician prescribed the same
Foods to Feed During Diarrhoea for Babies, Toddlers and Kids
Earlier it was suggested to feed your baby/toddler only with the classic BRAT diet (Banana, Rice, Applesauce, Toast) during Diarrhoea, but now the pediatrician's advice to continue including solids preferably light and easily digestible foods.
1. Breastfeeding (0 Months)
Breastfeeding or formula feeding during Diarrhoea helps to keep the baby hydrated. It is especially important when your baby is less than 6 months.
2. Water (6 Months)
Offering few sips of boiled cooled water after every about of loose motion helps the baby/toddler to stay hydrated.
3. Rice Gruel (6 Months)
Rice gruel/Rice water/Watery rice soup is a best and easily available home remedy for Diarrhoea; it is a best re- hydration fluid, which can be used as a replacement for the fluids lost in Diarrhoea. It also helps to decrease the stool output.
4. Barley Water (6 Months)
Barley water has good amount of starch, which helps to absorb excess fluid in stool and helps to stop Diarrhoea. Be sure to feed your baby with Barley water in moderation if your family has no history of allergy to gluten.
5. Plain Curd or Buttermilk or Plain Lassi (7months)
Offering natural probiotics like curd, buttermilk or Lassi, which are doses of helpful bacteria, may help get things back on track. Some research shows that probiotics can cut bouts of infectious Diarrhoea by half a day or about to 2 days.
6. Lemon Water (8 Months)
Lemon water is an easy home remedy, which is believed to soothe irritation in the intestines, and kills the pathogens causing the Diarrhoea, Make a Juice of one lemon, mix with a glass of water, add a pinch of salt or sugar, and offer your baby. Do not add sugar/salt for babies below one year.
7. Tender Coconut Water (8 Months)
Coconut water is ideal in preventing dehydration; it replenishes the natural salt lost by the body.
8. Bananas (6 Months)
Bananas are also known to help hardening the stools during Diarrhoea.
9. Moong Dal Soup (6 Months)
Moong Dal soup is a mild and filling soup you can offer your baby during loose motion.
10. Stewed Apple (6 Months)
Stewed apples or applesauce is an excellent binding food, which firms up the stools, and hence it is ideal to offer during Diarrhoea. However, avoid apple juice during loose motion.
11. Rice Porridge (6 Months)
Rice porridge is a well-known home remedy for Diarrhoea. It helps to replenish the electrolytes lost in Diarrhoea.
12. Carrots (6 Months)
Carrots helps to firm up the stools and bind when Diarrhoea occurs. Choose steamed mashed carrots for best results.
13. Moong dal Khichdi (7 Months)
Moong dal khichdi is a comforting and soothing food that makes your baby or toddler feel better during Diarrhoea. It is a light and healthy meal option, when the little one is down with loose motion. Make it without spices and ghee.
14. Sabudhana (7 Months)
Sabudhana or sago is full of scratch and is great for a quick boost of energy, hence it is considered as a best food to consume during Diarrhoea. It is very easy to digest and low residue food too. Make Sabudhana kheer without milk and nuts, cook Sabudhana pearls in water and make as a porridge.
15. Vegetable Clear Soup (8 Months)
Vegetable clear soups are best during Diarrhoea as the body easily absorbs it. Make it as a clear soup without spices like pepper, green chilies and avoid gassy vegetables like broccoli, cauliflower, cabbage, spinach and sprouts during loose motions.
16. Boiled Potatoes (8 Months)
Boiled potatoes is loaded with carbs, which makes it ideal to provide during loose motions.
17. Curd Rice (8 Months)
Curd rice is a comforting meal option during the episode of Diarrhoea, its most of the kid's favorite too. Good bacteria in curd helps fighting the Diarrhoea. Make sure the curd is not sour.
18. Idli or Steamed Dosa (8 Months)
Idli or steamed Dosa is an easily digestible and soft food, you can prefer as a breakfast/dinner during loose motions. Serve with curd or plain dhal.
19. Arrowroot Powder porridge (8 Months)
Arrowroot is an old-fashioned remedy for Diarrhoea and believed to reduce Diarrhoea. Make the porridge with arrowroot powder as similar to rice porridge.
20. Idiyappam (8 Months)
Idiyappam or rice noodles is an another easily digestible breakfast or dinner option as it's made with rice, which is steamed and stomach friendly. Serve it plain or with lemon juice.
21. Chicken Clear Soup (9 Months)
Chicken clear soup is also an excellent choice during Diarrhoea, which is easily digestible.
22. Bread Toast (1 year)
Bread toast is easily digestible during Diarrhoea and preferred as one of the main food during the episode of loose motion.
Foods to Avoid during Diarrhoea
Dairy Products except curd and buttermilk
Sweetened drinks or carbonated drinks like soda
All fruit juices
Some Fruits ( peaches, pears, prunes, plums)
Dry fruits and nuts
High fiber foods
Sugar
Sweets
Raw salads and sprouts
Spicy food
Disclaimer: The views, opinions and positions (including content in any form) expressed within this post are those of the author alone. The accuracy, completeness and validity of any statements made within this article are not guaranteed. We accept no liability for any errors, omissions or representations. The responsibility for intellectual property rights of this content rests with the author and any liability with regards to infringement of intellectual property rights remains with him/her.