Effective Ways to Lose Weight and Stay Fit After Delivery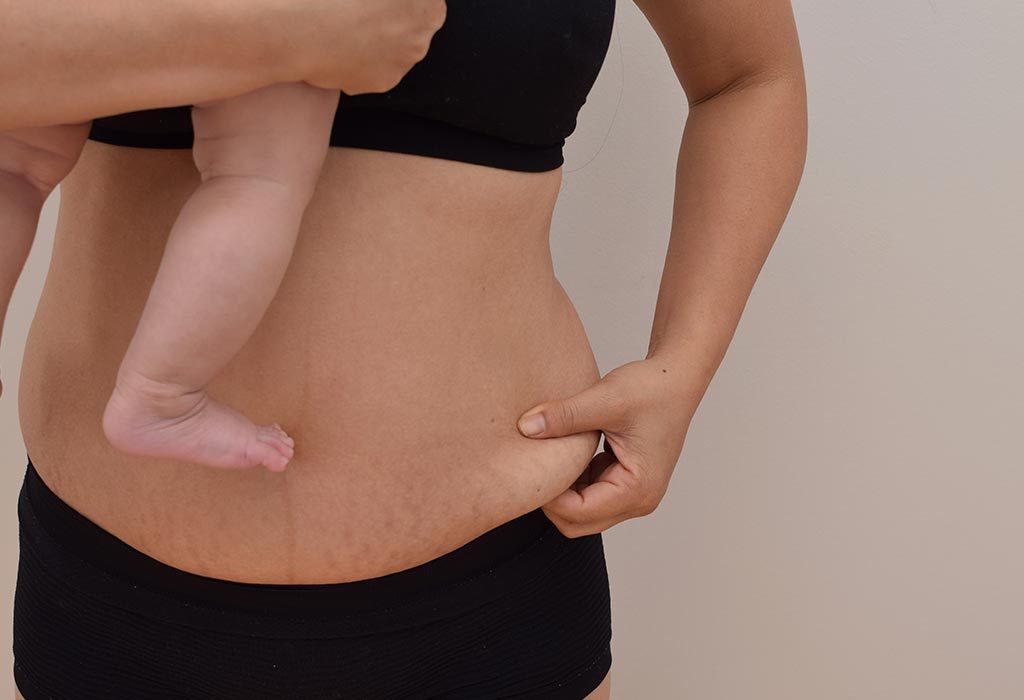 Being fit is important through all phases of life. It is not only about looking good but also about long-term health. Women gain a lot of weight post pregnancy and this may be because of the below reasons.
There is no time for self-care
This is one of the most common reasons for most of the women. As you welcome your baby in your life, you become busy and are left with no time for self-care. This negligence and lack of interest in self-care leads to weight gain. Spending just an hour a day for yourself and your fitness goals is enough.
You feel hungry most of the time
Due to hormonal changes, hunger post delivery is very common. Especially if you are a breastfeeding mom, you feel hungry quite often. As a result, you keep munching everything around and the result is weight gain.
Stress and Depression
New moms are quite busy multitasking which leads to a stressful life and sometimes it even leads to depression. Try to take help from someone and do not feel bad or guilty about it. If you are stressed or depressed, speak out. It is even better to talk to your doctor regarding the same.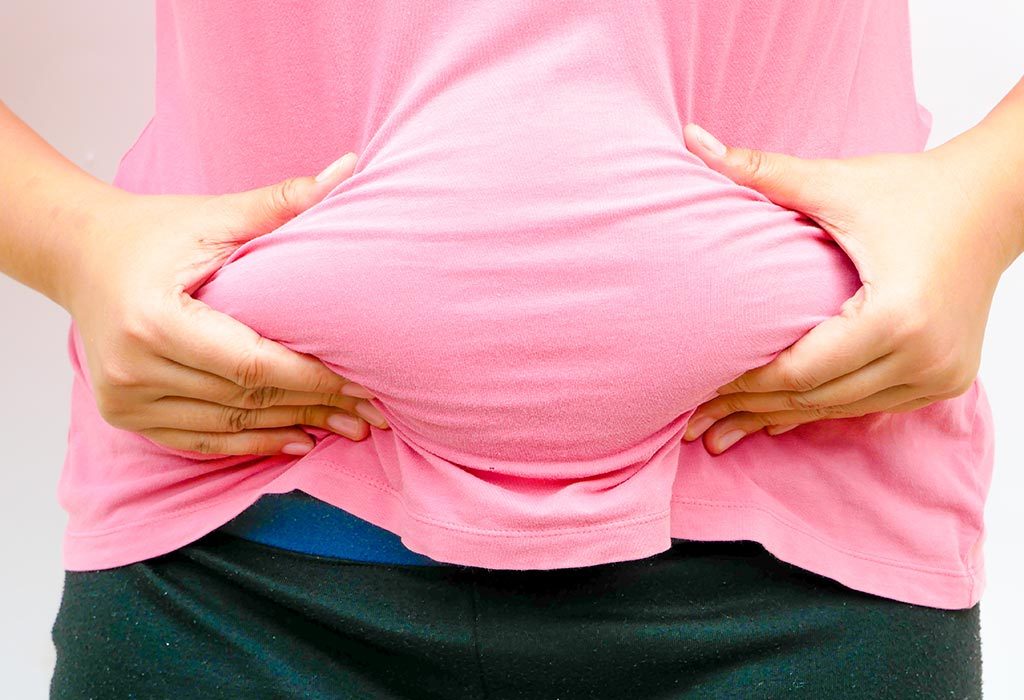 Figure out the reason for weight gain and start to work on it. Below are a few tips that worked well for me and it might help you as well.
Try to spend an hour time every day for yourself. You can use this one hour as you wish. You can even divide this one hour into two or three or four parts and do a bit of everything you like. The best time would be before your baby wakes and after your baby sleeps. You can do mild exercises, yoga or even mediation. You can read a chapter or two of your favourite book. You can start following a simple regular skin care routine. You can also watch TV, listen to music and relax for a while. You just have to wake up an hour early so that you have ample time for you.
The next would be diet. It's fine to put on a little weight post delivery as we have gone through a lot during pregnancy and we might have missed our favourite foods during the period. But excess fat is difficult to burn and that would lead to your lifestyle in future. Once when you observe that you are putting on so much weight, realise that it is the right time to take some action and follow it religiously.
As a new mom, you will receive a lot of suggestions and opinions. It is up to you to decide what is best. Your intuitions are the best, so go ahead with your thoughts. You don't have to respond or react to everything that is been said to you. For everything you react, you are taking more stress and that leads to unhealthy life. Just remember the rule of not reacting and follow your intuition when you know you are on the right path. If you are depressed, talk to a fellow mom or your doctor and get your issues resolved then and there.
Steps I followed for weight loss:
Only dieting or only exercising is not going to help you shed weight. You should consider both for effective weight loss. A thirty minute walk everyday will help you loose weight drastically. You can even carry your baby and walk around your home. This way you would even feel more happy and secure.
Reduce your sugar intake. Sugar could be in any form like sodas, rice, sweets etc.
Avoid junk foods and replace it with healthy snacks or fruit juices.
There are a lot of helathy alternatives that you could choose for weight loss. You can go ahead with oats, kellogs, fruit bowls, ragi, fruit juices, salads, eggs, sprouts for breakfast. Go for millets or brown rice replacing white rice. More vegetables and less rice is the logic that works well.
For dinner, the idea is to have rotis or millet dosas or idli or a fruit bowl.
Finally be yourself, be positive, be bold and be confident. It is time to stay fit and healthy.
Disclaimer: The views, opinions and positions (including content in any form) expressed within this post are those of the author alone. The accuracy, completeness and validity of any statements made within this article are not guaranteed. We accept no liability for any errors, omissions or representations. The responsibility for intellectual property rights of this content rests with the author and any liability with regards to infringement of intellectual property rights remains with him/her.