Bloodstained Vomiting in Infants – Reasons and How to Cure It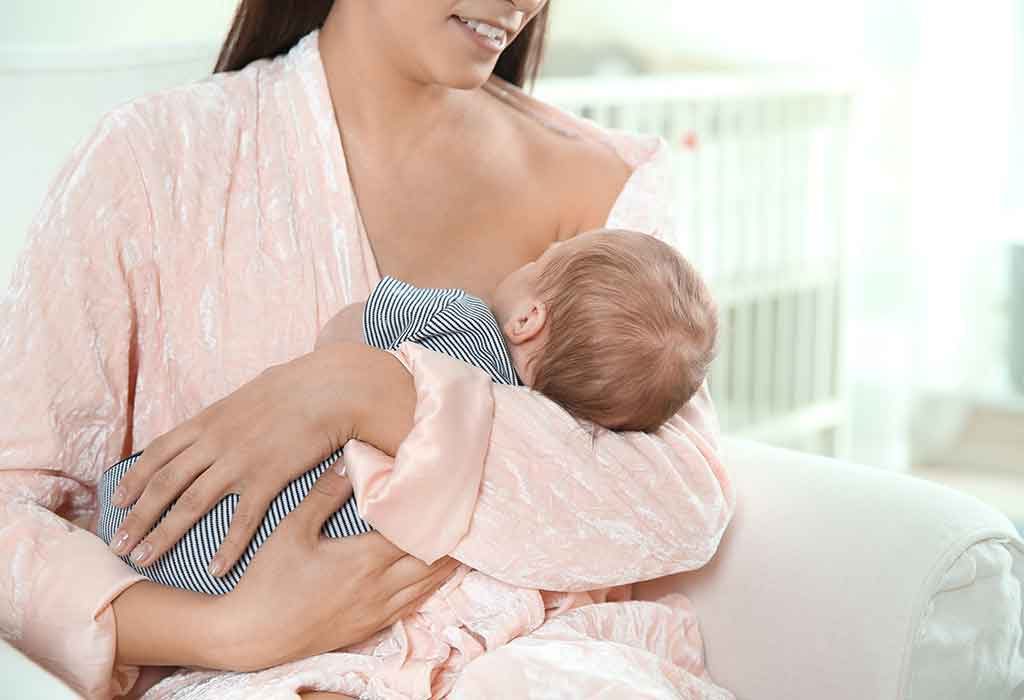 I witnessed the horror of bloodstained vomiting in my baby when she was around 2 months old. Once she vomited blood and then she drooled out mucus that was actually filled with blood. I was so worried and immediately rushed to paediatrician both times. The first time, a paediatrician told me that this is due to intolerance towards formula milk that my baby was intaking and thus he changed the formula and prescribed medicines related to a gastric problem. Then again after around 15 days, I again found blood mucus, so I consulted another paediatrician. And this time my baby was in safe and experienced hands. He told me that the main reason for bloodstained vomiting is "Cracked Nipples" of mothers. Because of cracked nipples, the baby was taking in blood along with milk that was leading to bloodstained vomiting. I was prescribed an ointment "Nipcare". For a few days, I did not feed my baby from the effected breast and simply exprssed milk from that breast and applied the prescribed ointment. After a few days when the nipple started healing, I started feeding from that breast as well.
For Avoiding Cracked Nipples are-
Make sure that you dont vigorously clean your nipples using a towel or rough cloth. Gently wipe the nipple and if cleaning is not required then avoid cleaning nipples and leave them the way they are.
Make sure that your baby takes the whole areola (total black part) inside her mouth. Cracked nipples are mainly due to improper latching. Make sure your baby feeds properly so as to avoid cracking of nipples. Moreover, if your baby takes total areola inside her mouth, then milk is relased in a better way inside the mouth.
Apply this ointment "Nipcare" it is very helpful, I myself used it and found it very helpful.
After your baby's latching is complete, then the milk that is released at the end of latch is termed as hindmilk and is more nutritious than the milk released at the beginning of the latching which is termed as foremilk. It was advised that I express the hind milk after completion of latching and apply that hind milk over my nipples to cure them. I have actually made a habit of applying hindmilk after completion of latching and trust me, you will never have cracked nipples again.
Never ever forcefully break the latching of your baby. Baby is so engrossed in feeding that it might lead to cracking of nipples. Breastfeeding is a job that is to be done with a lot of patience. And if the situation is very urgent, then always break the latch by inserting a finger along with nipple and then make the mouth open wider of your baby and then take off your nipple from the mouth.
These are a few tips that I followed to avoid cracking of nipples.
And bloodstained vomiting is due to cracked nipples. Do not go for any test or any medical therapy on the small baby, simply start curing your cracked nipples.
Disclaimer: The views, opinions and positions (including content in any form) expressed within this post are those of the author alone. The accuracy, completeness and validity of any statements made within this article are not guaranteed. We accept no liability for any errors, omissions or representations. The responsibility for intellectual property rights of this content rests with the author and any liability with regards to infringement of intellectual property rights remains with him/her.