Birthday Blues: How to Smoothly Sail to Your Child's Next Milestone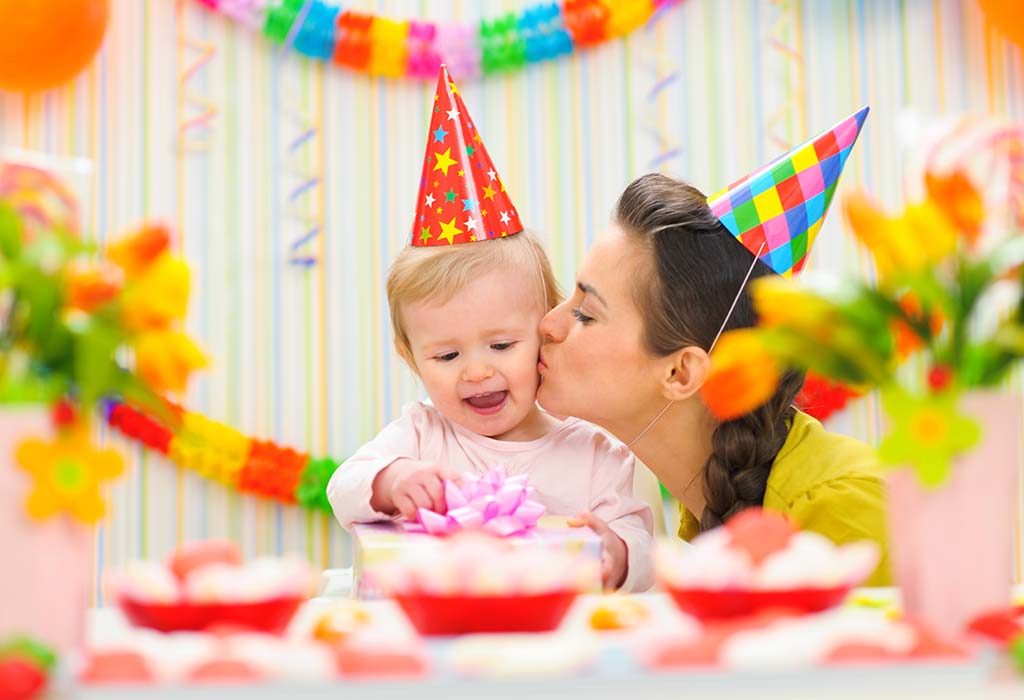 Being a full moon night, there was enough light coming from the window, for Shalini to sit by the sill and ponder. It definitely had been one heck of a day, again. Since the last few days, Kairav had become extremely difficult to handle. There was no particular reason for him to behave so. Neither had there been any change in his schedule, nor was any other evident reason that she could think of. His first birthday was approaching and she had planned an elaborate Theme Party for the upcoming event. She had loads of tasks to get done but Kairav's behaviour, his stubbornness and his crankiness, was not giving her a spare minute. She was unable to comprehend his behaviour pattern. Her otherwise, always smiling, playful and cheerful child was exhibiting some unusual traits; not eating well, not following his routine, screaming for every small thing that he was not allowed to do. Shalini was puzzled and worried.
Can you also relate to Shalini's situation?
As adults, we also go through mood swings; we have Monday Blues or Morning Blues. Similarly, children experience Birthday Blues. When your child is about to reach his/her next milestone, such as the First/ Second/ Third Birthday, you may notice him/her becoming overly cranky. It happens because around that time, their bodies are going through immense physical changes, internally. Most of it are invisible. The child has no knowledge about this ongoing development which has a direct connection with their mood. Like, when women are closer to their menstruation cycle they have extreme mood swings. Similarly, even kids are experiencing some difference in their body. Children have only one way of expressing disappointment, and that is through crying or acting in ways where they can command attention.
Also, kids are highly sensitive. They can sense the preparations happening around them during this time. Some children are not very people friendly. For them their 'Themed Birthday' will not necessary be fun. Imagine that suddenly you have been asked to go and perform on the stage, with your costume, act, and everything pre-prepared. Wouldn't you be nervous?
The same is with children who are not so people-friendly. Their anxiety levels increase, and they don't know how to control them; therefore, they get extremely cranky. The easiest and simplest way to deal with your child's tantrums is by, firstly, keeping calm. Don't get annoyed or irritated with your child. Keep your calm while dealing with your child. Second, must have lots of patience. Your child is not a slave of your commands, and so, he/she might not do everything you want. Last and most important, give your child ample amount of time. Keep yourself relatively free. Do not take up any extra assignments or work. Spend a lot of time with your child, helping him/her accomplish daily goals and move comfortably towards the upcoming milestone.
Your child is going through certain changes, which are too much for him/her to deal with. You are their only recluse, so make it a point to give all your time to your child during this time. This is how you can help your child beat Birthday Blues and make his milestone truly joyous for everyone.
Disclaimer: The views, opinions and positions (including content in any form) expressed within this post are those of the author alone. The accuracy, completeness and validity of any statements made within this article are not guaranteed. We accept no liability for any errors, omissions or representations. The responsibility for intellectual property rights of this content rests with the author and any liability with regards to infringement of intellectual property rights remains with him/her.