A Mother's Journey as She Approaches the End of Her Breastfeeding Relationship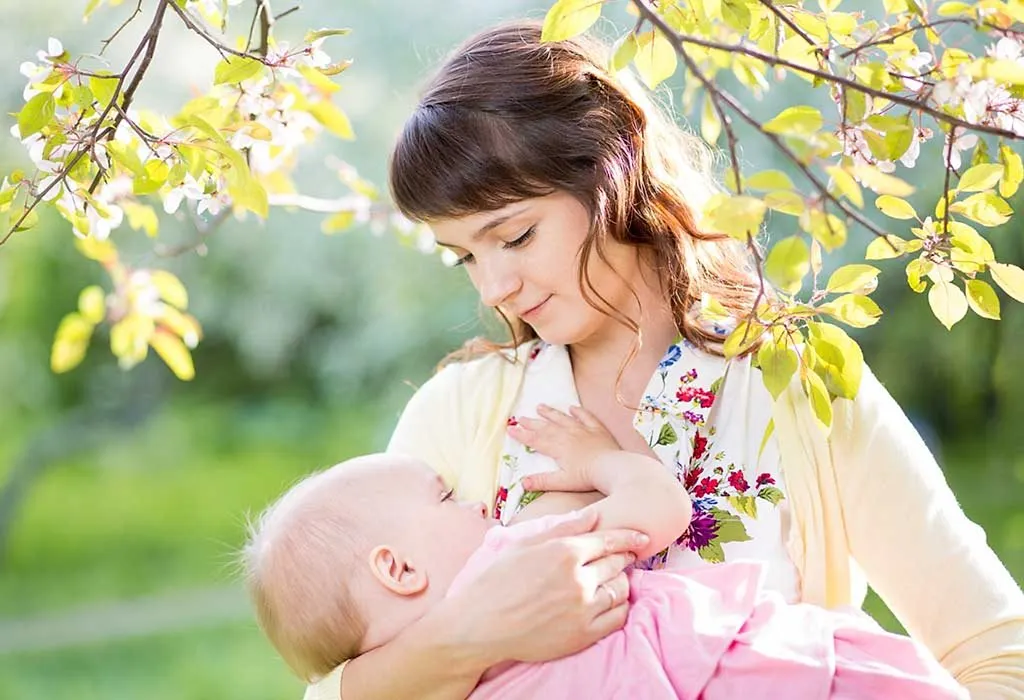 A Mother's breastfeeding journey is a very personal and complex for each woman. As an expectant Mom my sister's words often echoed in my ears 'The first month is hell but if you get through it, it's so worth it'. So I had some understanding of what was ahead of me but much like motherhood itself, the difficulties in theory and in practice are incomparable.
Having a planned C section due to a breach baby and low fluid levels, I did not naturally go into labour which lead to my body taking its time to catch up with releasing colostrum. Being wheeled into recovery to properly meet my baby girl an hour after she was born, I was terrified she would not latch but after a few seconds there she was, latched on and feeding for the first time! I was elated, I was filled with pure joy and pride! I could not believe how easy it was and jumping ahead I thought, this isn't so hard? Well as the numbing medication wore away, so did my optimism. My hungry baby girl could certainly latch and on that first night she refused to settle in her crib so the nurse insisted she sleep with me in the bed as I was unable to get in and out of bed to lift her. My determined daughter latched on all night and anytime I moved away an inch she burrowed her way back to my nipple. This tiny ferocious feeder was determined to get my supply going and her natural instincts were strong. I now understand this but as a frazzled, sore and exhausted first time Mom I felt totally out of control. This pattern continued for the nest few night until my milk came in and she finally got a decent amount of milk at 4 in the morning 3 days later, she slept for two to three hours face nuzzled to my breast, content with finally tasting that sweet thick milk. The relief was intense as I dozed and got my first couple of hours sleep in 3 days. As the weeks went by and her constant feedings continued, my breasts were in a huge amount of pain, I felt so physically weak from this and the surgery and there were times I felt I couldn't keep going but I did, my desire to breastfeed was strong and I replayed with sisters words in my head when times got hard.
After a month, just as she said the pain began to subside and we began a rhythm, my daughter and I. I started to see all the positives of feeding my baby girl, no bottles to sterilise, no scurrying around in the kitchen at 3 am. All I needed were nappies and a change of clothes on outings. I could comfort her at a moment's notice. Our bond was undeniable and the feeling when she fed was amazing! There were many challenges as with any baby in the months that followed but I was so delighted I had persevered with exclusively breastfeeding and I was so grateful my milk supply was adequate. When I returned to work part time at 8 months post-partum, I continued to exclusively breastfeed as I pumped in work. Another achievement for me as I wanted to get to 12 months breastfeeding! It was not easy but again worth it to me and my daughter.
Now as my daughter is 13 months I am nearing the end of our breastfeeding journey and although I am proud of myself I still feel, should I keep going? Is this the right time? For many reasons it is and as the months went by at work my milk supply has decreased dramatically as pumping has never worked well for me. I am down to just a short night feed and she has taken to the cow's milk very well. As my milk continues to decrease and I know I don't have long before it fully dries up, I wonder how my baby girl will survive without her pre bedtime breastfeed and if she is upset with me? The mom guilt is real and I realise no matter how long I fed for I would feel this way. I am so grateful I was able to give me daughter a year of my milk and will always cherish the time, even the hard times but I just wish I was kinder to myself and was proud of what I achieved instead of looking at what more I could have done. My daughter is totally cherished and loved by me and her whole family and I have to remember this and as our final feeds approach I hope I can continue to provide her with warmth and love for the rest of my life.
Disclaimer: The views, opinions and positions (including content in any form) expressed within this post are those of the author alone. The accuracy, completeness and validity of any statements made within this article are not guaranteed. We accept no liability for any errors, omissions or representations. The responsibility for intellectual property rights of this content rests with the author and any liability with regards to infringement of intellectual property rights remains with him/her.