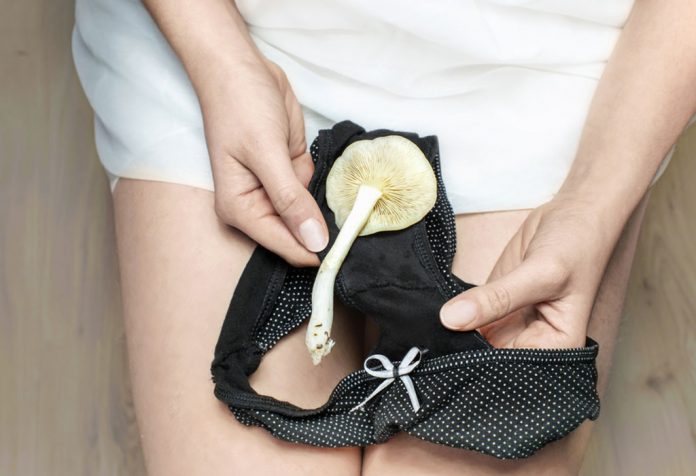 Last Updated on
The body goes through several hormonal changes through the course of pregnancy. These changes can make the vagina of the mother-to-be vulnerable to infections. Some examples of these are yeast infections, streptococcal infections, urinary tract infections or UTIs, and bacterial vaginosis. Vaginal infections during pregnancy are quite commonly occurring and can be easily cured if they are diagnosed early. In order to diagnose them correctly, you should know the symptoms of the common vaginal infections that can affect women during pregnancy.
Vaginal Infections During Pregnancy You Should Be Aware of
Due to hormonal changes during pregnancy, the immunity of the mom-to-be might be lower than usual. This makes her susceptible to vaginal infections. These infections can harm the unborn baby if left untreated. Hence, it is important to recognise the symptoms of such infections, diagnose them correctly, and treat them immediately.
1. Bacterial Vaginosis
Bacterial vaginosis during pregnancy is very common. Around 10% to 40% of pregnant women reportedly get infected with bacterial vaginosis (BV). It is caused by harmful bacteria multiplying in the vagina, resulting in unpleasant symptoms.
Signs
Some of the women with BV may not show any signs of the infection. The symptoms of BV are burning sensation while urinating, fishy odour from the vagina, irritation and itching around the vaginal area, and abnormal, smelly vaginal discharge. The vaginal discharge may be white or grey and of a thin, watery consistency. BV can be diagnosed by doing a pelvic exam and a vaginal culture.
Treatment
Bacterial vaginosis can be treated with antibiotics that are safe for pregnant women. Generally, doctors avoid prescribing antibiotics in the first trimester. Sometimes, BV goes away without treatment if it is in the initial stages. Safe sex practices and good hygiene can prevent BV to some degree. Avoiding multiple partners, refraining from douching, wearing cotton underwear, and keeping the vagina clean and dry helps in minimising the risk of getting infected with BV. If left untreated, BV can cause problems like preterm delivery, low birth weight in the baby, increased risk of catching other sexually transmitted infections (STIs), and pelvic inflammatory disease.
2. Yeast Infection
Yeast infection during pregnancy is another frequent problem among mothers-to-be. Yeast infections are more common in the second trimester. They may be caused by hormonal changes, taking medication like steroids or antibiotics, excessive douching, diabetes or an STD.
Signs
The signs that you have a yeast infection are white or brown cottage-cheese-like vaginal discharge that smells like yeast, redness and irritation in the vulva and labia, and burning pain while having sex or urinating.
Treatment
Yeast infections are diagnosed by a doctor's vaginal exam or by examining a vaginal swab under a microscope to confirm the presence of yeast. They are usually treated with anti-fungal creams that have to be applied in the affected area. If not treated, the yeast can infect the baby's mouth during delivery and cause a condition called 'thrush'. Yeast infections can be prevented by wearing breathable underwear, keeping the vaginal area dry, wiping from front to back after urinating, limiting sugar intake and including yoghurt in your diet.
3. Trichomoniasis
Trichomoniasis during pregnancy is caused by a parasitic protozoan microbe called Trichomonas vaginalis. It is usually sexually transmitted from an infected partner during intercourse. However, research has shown that it can be transmitted by sharing toilet seats or towels and even through swimming pools.
Signs
The signs and symptoms of Trichomoniasis include green or yellow smelly vaginal discharge, redness and irritation in the vaginal region, and pain during urination. The discharge may also be clear or white with a fishy odour.
Treatment
Trichomoniasis is treated with antibiotics that are not harmful to the unborn baby. However, it can be prevented by following safe sexual practices and good hygiene. Do not have unprotected sex or intercourse with multiple partners. Always use condoms and keep your genital area clean and as dry as possible. Avoid public toilets and swimming pools during pregnancy.
4. Group B Streptococcus
Group B Streptococcus during pregnancy is a bacterial infection that can cause complications like endometrial inflammation, urinary bladder infection, premature birth, and even stillbirth. Most women with Group B Streptococcus (GBS) do not show any symptoms. Many hospitals screen for GBS at 35 weeks of pregnancy with a swab test.
Signs
GBS has no obvious symptoms. GBS can be detected with a swab test. If you go into labour earlier than 37 weeks, if your water breaks more than 18 hours prior to childbirth, if GBS bacteria are found in your urine, if you have had a baby infected with GBS previously, or if you have a fever while in labour, you will be treated for GBS during delivery.
Treatment
GBS is treated with antibiotics during delivery so that you do not pass the infection to your baby. Usually, the antibiotic is given through an intravenous drip. It is not possible to prevent GBS as the streptococcal bacteria are commonly present in our bodies.
5. Urinary Tract Infection
Urinary Tract Infections (UTIs) are caused when bacteria from outside enter the urinary tract and begin to multiply in the urethra or the bladder. UTIs frequently occur in pregnant women as the growing uterus presses onto the bladder and urinary tract, trapping the bacteria inside. The urine is also concentrated in pregnant women, and this provides the bacteria with an ideal environment to multiply.
Signs
The symptoms of UTIs include an urge to urinate very often, bloody or cloudy urine, pain or discomfort around the bladder, pain around the pelvic area or lower back, nausea, fever, vomiting, and burning or pain while urinating.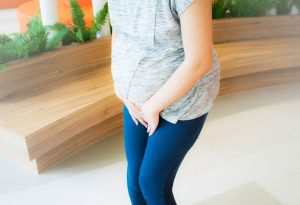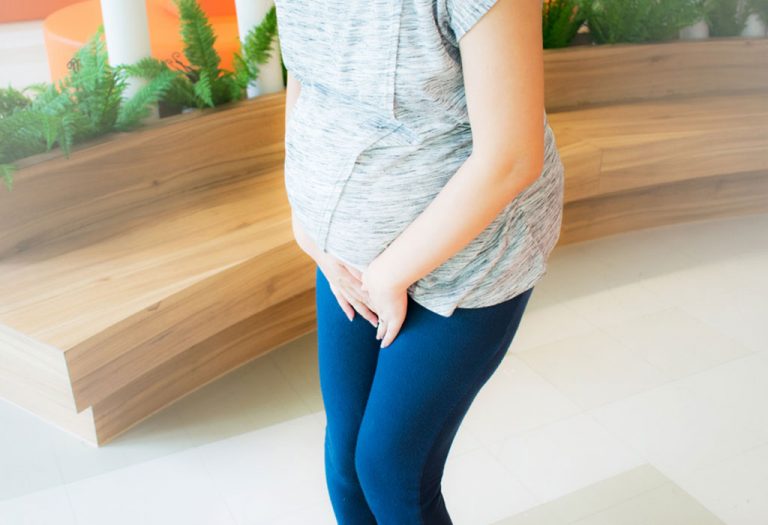 Treatment
UTIs are treated with antibiotics that are taken orally. The risk of getting UTIs can be minimised by practising good hygiene, wiping from front to back after urinating, emptying your bladder before and after sexual intercourse, staying hydrated, and not holding in your urine for an extended period of time.
6. Chlamydia trachomatis
Chlamydia is an infection caused by bacteria called Chlamydia trachomatis and is a sexually transmitted disease.
Signs
Symptoms of chlamydia include bleeding from the vagina, pain in the abdomen, mucous or pus discharge from the vagina, and pain or burning while urinating.
Treatment
Antibiotics taken orally are needed to treat chlamydia infections. Chlamydia can be prevented by sticking to a single sex partner and always using condoms.
7. Syphilis
Syphilis is a sexually transmitted infection (STI) caused by a bacteria called Treponema pallidum. Syphilis in pregnancy is very serious and can harm the unborn baby. It can pass from an infected mother to the foetus. It can cause preterm childbirth, miscarriage, and even death of the newborn. Syphilis can also cause anaemia, meningitis, skin rash, and nervous system problems in the newborn.
Signs
Symptoms of Syphilis include fatigue, fever, joint aches, swollen lymph nodes, hair loss, headache, extra skin growths in the anal and vaginal regions, and loss of weight.
Treatment
Syphilis is treated with antibiotics. Early detection and treatment will help prevent the baby from being harmed. It is best to prevent Syphilis by following safe sexual practices. Using condoms and being monogamous is the best way to prevent Syphilis. Getting tested regularly for STIs is also a good idea.
Several of the common vaginal infections during pregnancy have similar symptoms. Check with your doctor so that you can be diagnosed accurately and treated right away. Early detection and treatment ensure that your unborn baby is safe. The best way to minimise the risk of contracting vaginal infections during pregnancy is by practising safe sex and maintaining good personal hygiene. Staying monogamous, getting tested regularly for STIs, and using condoms are examples of safe sex practices. Examples of maintaining good personal hygiene are wearing cotton panties and by keeping the vagina clean and dry.
Also Read: Viral Infections during Pregnancy