Colourful Frittata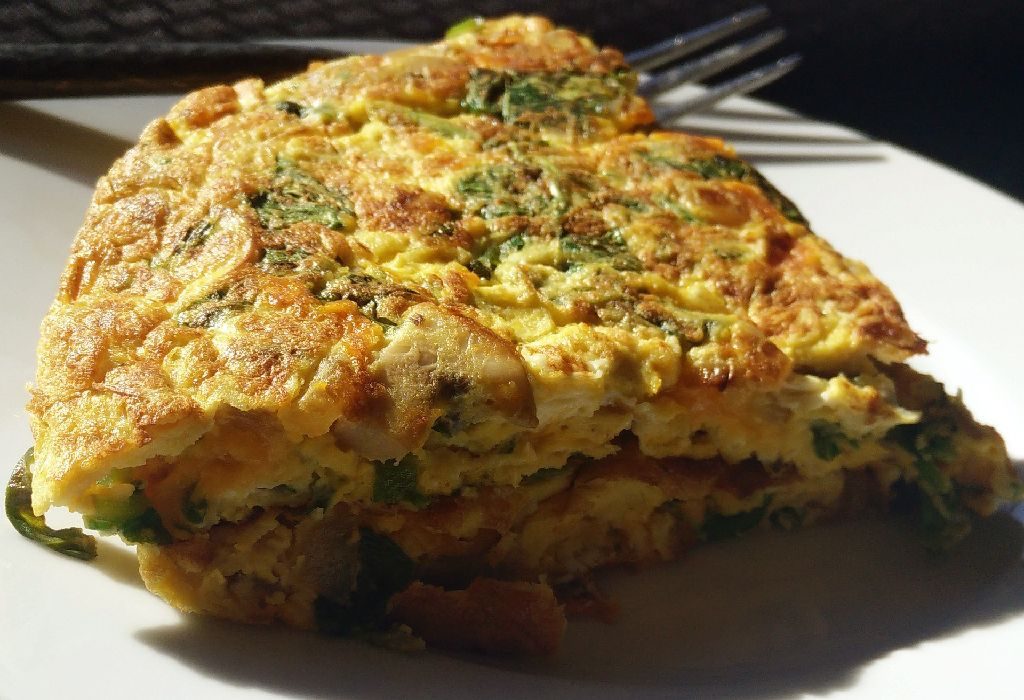 In this Article
A frittata is one recipe that one can never go wrong with and at the same time cooks up a treat. Appealing to look at and luscious in taste, this dish is nutritionally rich, with superfoods spinach and broccoli – including these in your diet increase the odds of fertility and thereby conception.
| | | |
| --- | --- | --- |
| Serves | Preparation Time | Cooking Time |
| 4 People | 10-15 Minutes | 15-20 Minutes |
Ingredients
2 cups bite-size broccoli florets
1 cup blanched spinach
4 large eggs
50 ml milk
1/4 teaspoon salt
1/4 teaspoon freshly ground pepper
1 red bell pepper, cut into thick slices
1 cup grated white cheddar
4 tablespoons grated Parmesan cheese
2 teaspoons olive oil
Method
Step 1
Boil 500 ml water; add broccoli and cook until just tender, for about 3 minutes. Drain well. Blanch the spinach as well. In another bowl, whisk eggs, add milk, salt, and pepper.
Step 2
Stir in the broccoli, blanched spinach, red pepper, cheddar, and parmesan.
Step 3
Heat oil in an ovenproof nonstick frying pan over medium-high heat.
Step 4
Pour the egg mixture into the pan and reduce the heat to medium.
Step 5
Cook for 3 minutes to set the bottom of the frittata.
Step 6
Sprinkle the top with the remaining cheddar and 1 tablespoon parmesan cheese.
Step 7
Transfer the pan to a pre-heated oven and bake until the frittata is set in the center and slightly puffed up. It may take about 15 minutes for this.
Step 8
Let it cool for 5 minutes in the pan, and then loosen the edge with a spatula and slide onto a large plate. Cut into wedges and serve warm or at room temperature.
Nutritional Information
| | |
| --- | --- |
| Calories | 329 Kcal |
| Proteins | 24.5 g |
| Fat | 23.2 g |
| Carbohydrates | 7.5 g |
| Cholesterol | 237 mg |
| Sodium | 681 mg |
| Potassium | 352 mg |