Coconut Oil for Hair – Know How To Use It Correctly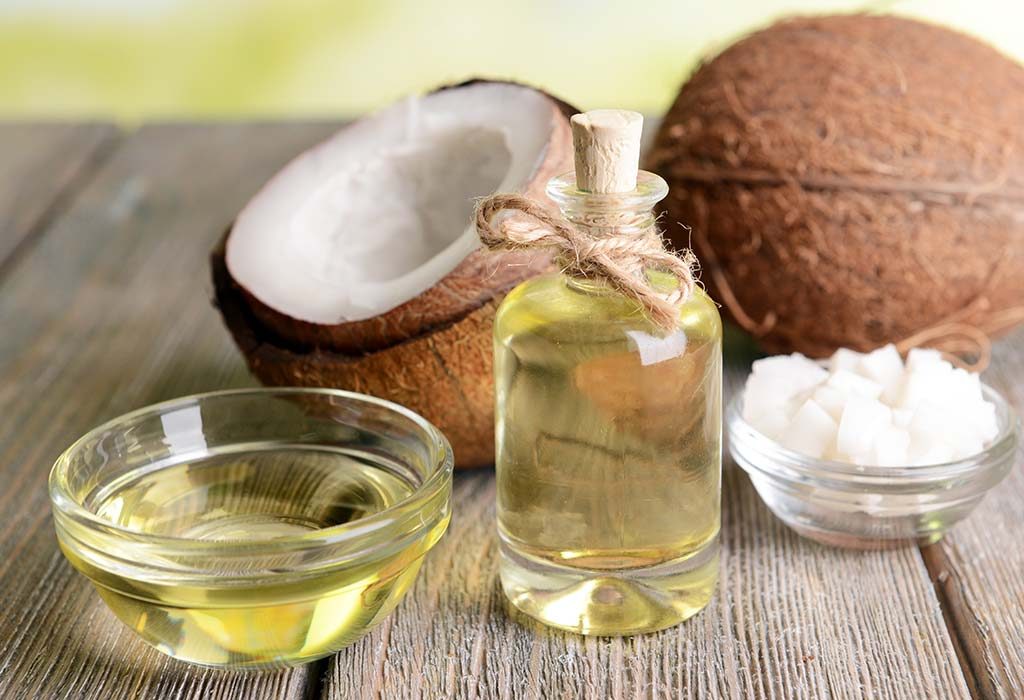 Coconut is a tropical fruit, and the oil obtained from this fruit has versatile uses. Coconut oil is not only used in various culinary dishes for its distinctive aroma, but is also used widely for its immense health benefits. For generations, people have been using this oil for obtaining many benefits for the hair too. This post explores various aspects related to the use of coconut oil for hair. Read this post to have an in-depth view on the topic.
Why Should You Use Coconut Oil on Hair?
There are many benefits of coconut oil for hair, and the following points explain why you should use coconut oil on your hair:
1. It Makes the Hair Shine
Who doesn't want shiny tresses? If you want your tresses to shine and sparkle, apply coconut oil to your hair. Applying coconut oil before shampooing your hair not only helps to reduce frizz, but also gives an added shine to your hair.
2. It Helps in Hair Growth
If you want longer hair, use coconut oil for hair growth. This oil nourishes your scalp, which in turn aids hair growth. For best results, massage your hair regularly. Ideally, you should massage your hair daily, but if time is a constraint, you should make it a point to do the same for at least two to three times a week.
3. It Helps in Managing Split Ends
Split ends not only look bad on your hair but are also an indication that your hair needs hydration. What better than coconut oil to provide your hair with the much-needed hydration? You can apply coconut oil liberally on your hair on a regular basis to get rid of split ends.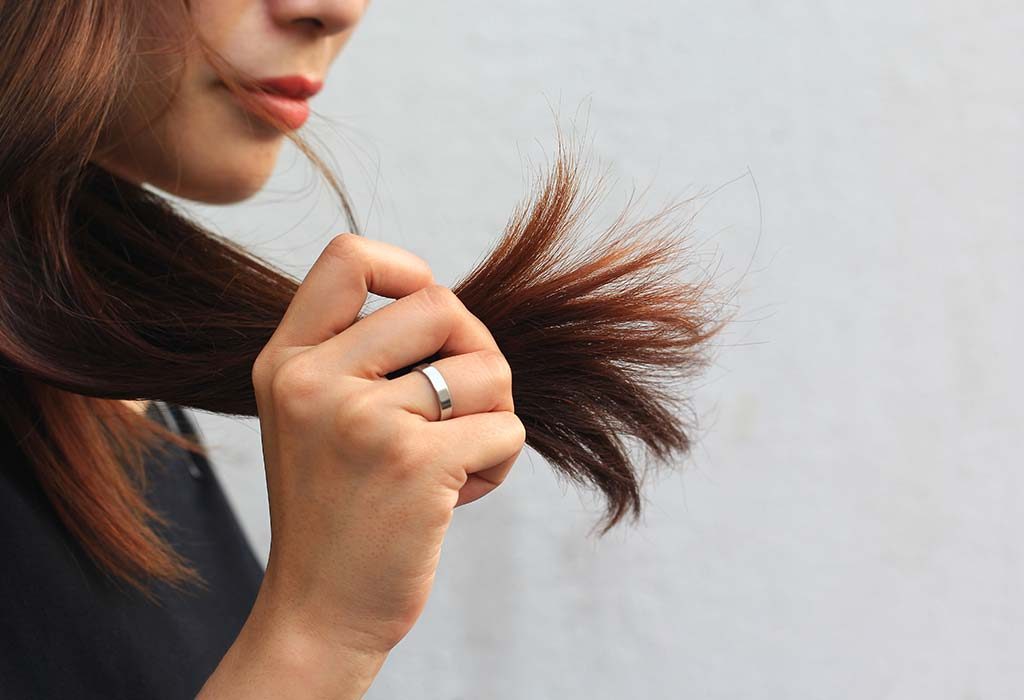 4. It Helps in Controlling Dandruff
Dandruff is an annoying scalp issue. Dandruff can result in a dry and itchy scalp that can cause extreme discomfort too. This condition usually occurs upon using harsh chemicals on your hair and scalp, or due to other reasons too. Whatever may be the case, you do not want these white flakes in your hair and scalp. Coconut oil helps in battling dandruff issues because of its antimicrobial properties. Massage your hair gently with warm coconut oil and cover your hair with a warm and damp towel to get rid of dandruff.
5. It Helps in Conditioning Your Hair
There are many conditioning products available that you can use to condition your hair. However, natural measures are the best ways to achieve the same results. Coconut oil can beat most conditioning products because of its deep nourishing properties. Simply warm up the oil and apply liberally on your hair and scalp. For best results, leave the oil overnight and shampoo with tepid water.
6. It Protects Your Hair From Sun Damage
The harsh rays of the sun can damage your hair and make it dull and brittle. However, applying coconut oil on your hair can help save your hair from the harmful effects of the sun. Take a small amount of coconut oil and massage your roots with it before stepping out in the sun. Doing this on a daily basis will make your hair less prone to brittleness, dryness and breakage. Studies have proven that coconut oil has sun protection properties.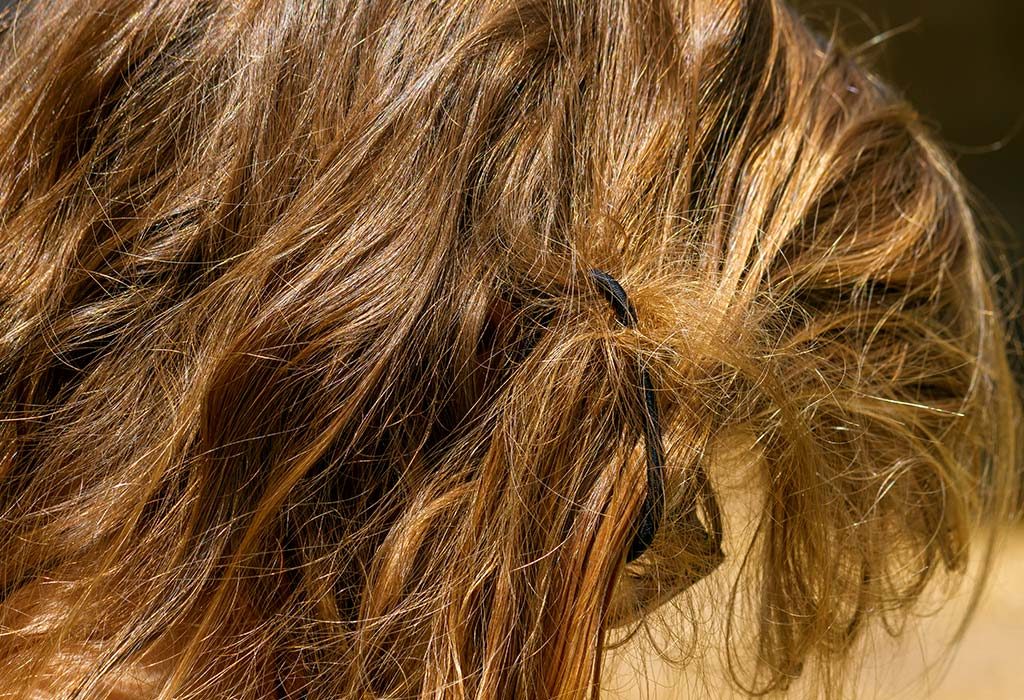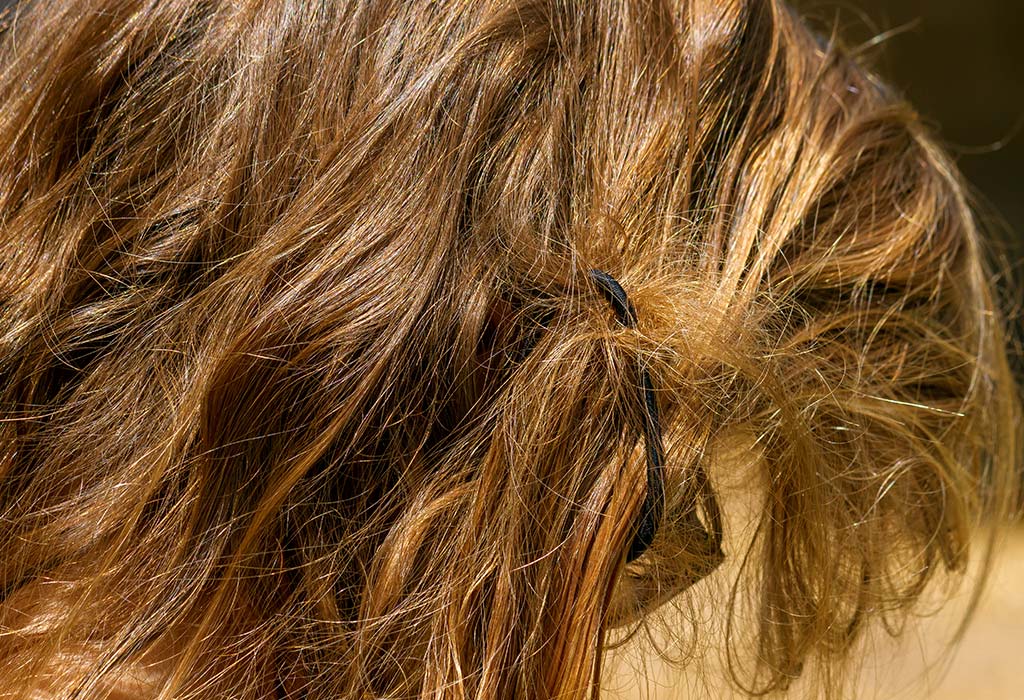 Ways to Use Coconut Oil for Hair
Are you wondering how to use coconut oil? Here are some ways that you can use it:
1. Styling Hair
If you are battling frizzy or unmanageable hair, dabbing on some coconut oil on your hair can help manage the frizz. For best results, apply coconut oil on damp hair.
2. Pre-wash Protection for Hair
Sometimes, regular shampooing may snatch away your hair's natural moisture and make it appear dull and brittle. To save your hair from further damage, you can apply this oil in your hair for at least 20 to 30 minutes before shampooing. This way, your hair will not lose it natural moisture and will stay soft and shiny.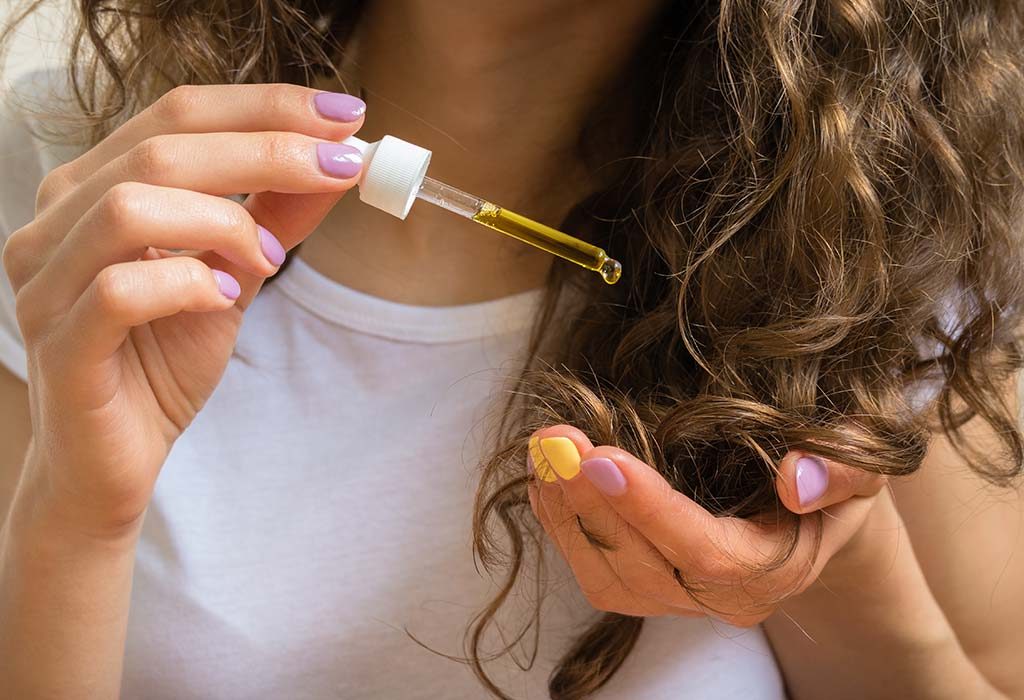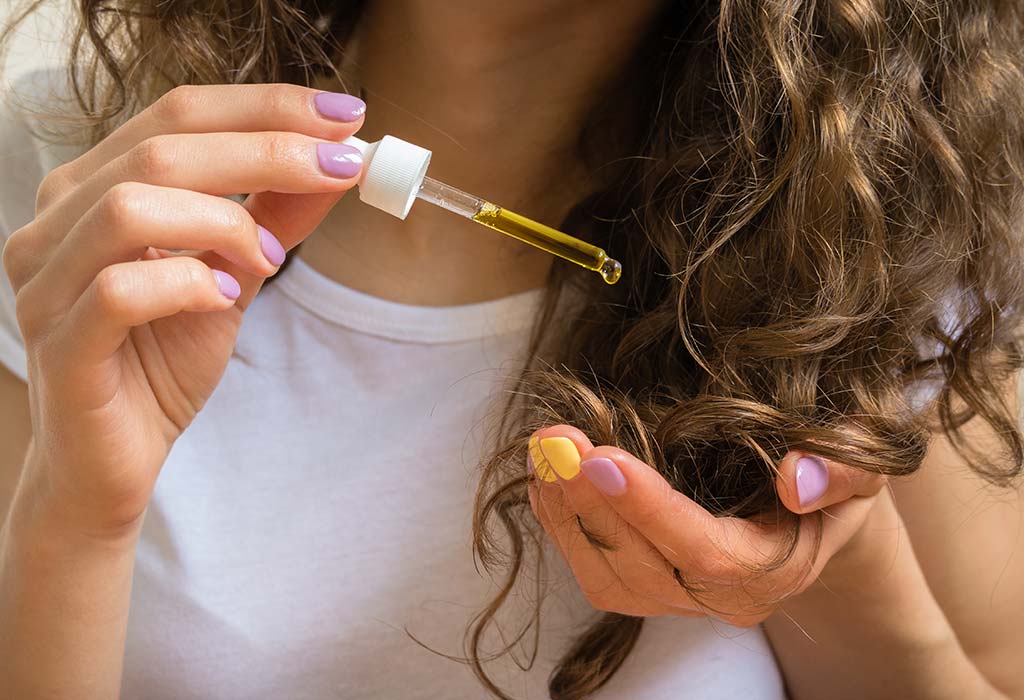 3. Hair Mask
One of the best ways of using coconut oil is to apply it in your hair as a mask. You may apply this mask in two ways. The first way includes applying coconut oil before shampooing your hair. The second method includes applying the mask after shampooing and then again shampooing the hair to get rid of the oil. Whatever method you choose, the idea is to leave the mask in your hair for at least two to three hours. If you are dealing with excessive hair damage or dryness, you may keep the mask on for a longer duration or apply it overnight.
4. Detangling
Most of us face hair tangling issues on a regular basis, more in case of long hair. Combing the hair can become a hassle, and can even lead to hair breakage. However, applying coconut oil as a serum after shampooing the hair can help in detangling the hair. Simply take few drops of this oil, rub it between your palms and run your hands through your hair.
Precautionary Tips
Coconut oil has many benefits for your tresses; however, while it may benefit some people immensely, others may experience certain complications. Therefore, it is important to exercise caution before applying this oil in your hair:
If you are using coconut oil for the first time, make sure you use a small amount only. This way you will know how your hair is behaving after applying the oil. In case some itching or irritation occurs, you should discontinue the use.
Coconut oil has a tendency of clogging the pores; applying it on the hair and scalp can clog pores. Clogging of scalp pores can lead to irritation and discomfort. If you experience anything like this or you feel other side effects after using coconut oil, you can limit its use to the hair only, and not the scalp.
Sometimes, adding other ingredients into the oil may help give better results. For example, adding honey and curd to the coconut oil may provide better conditioning to the hair than using only coconut oil.
Effective Coconut Oil Recipes for Hair
Here are some effective coconut oil recipes for healthy and shiny hair:
1. Coconut Oil for Thicker and Black Tresses
If you are looking for denser and darker locks, this recipe can help you achieve the same.
Ingredients
1 cup curry leaves
500 ml of organic coconut oil
½ cup dried gooseberry
Directions
Take a deep pan and put coconut oil in it.
Add curry leaves and dried gooseberry.
Boil it for 25 to 30 minutes on low heat.
Once the oil cools down, strain and store in a clean glass bottle.
Apply this oil two to three times a week.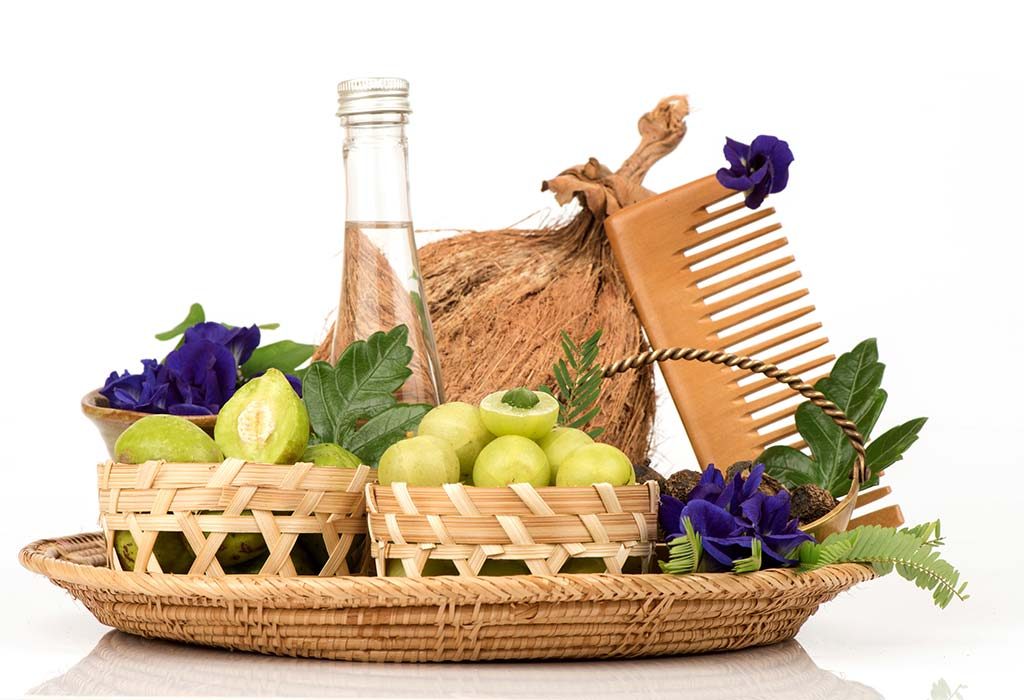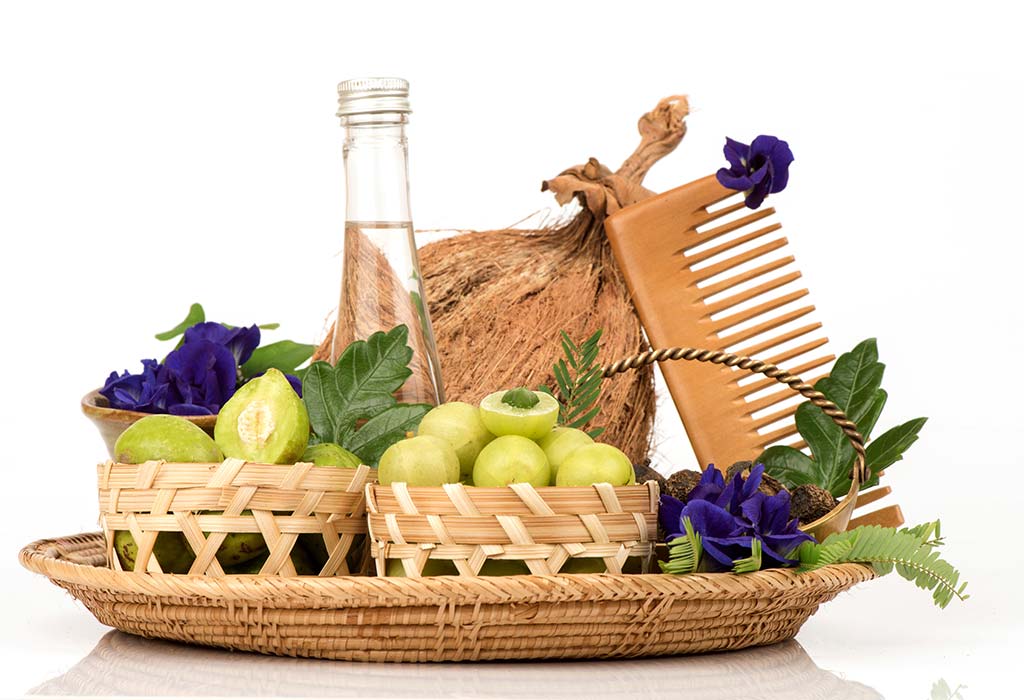 2. Coconut Oil for Deep Conditioning
This coconut oil hair mask is an ideal recipe for providing deep nourishment to dull and lifeless hair.
Ingredients
2 tablespoons virgin coconut oil
1 tablespoon jojoba oil
Few drops of essential oil
Directions
Mix all the ingredients in a bowl.
Apply this on the roots and the length of the hair.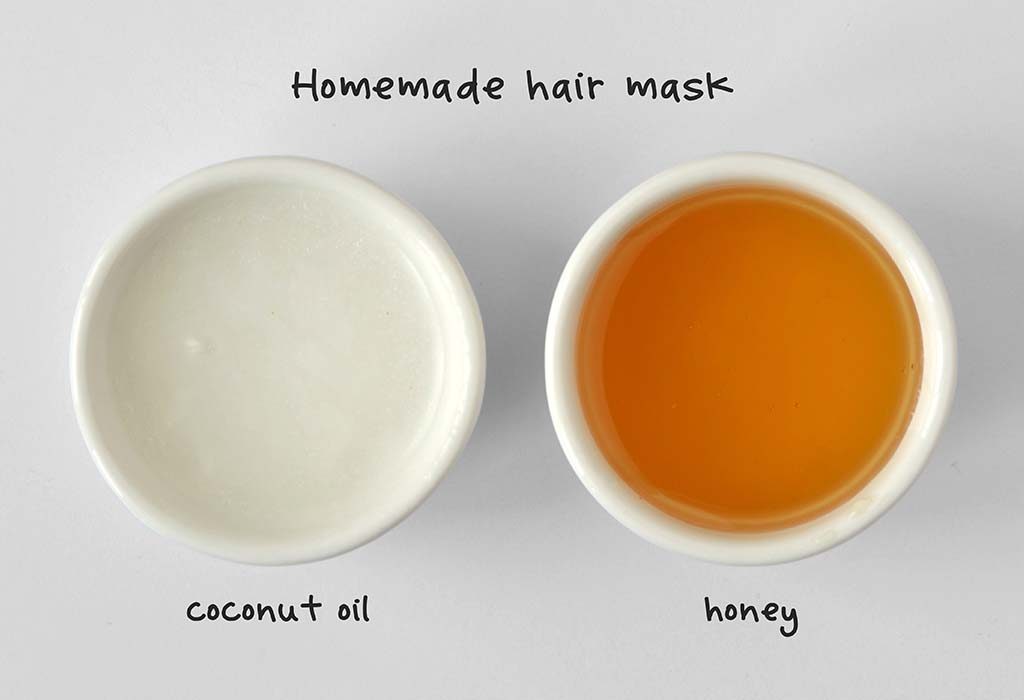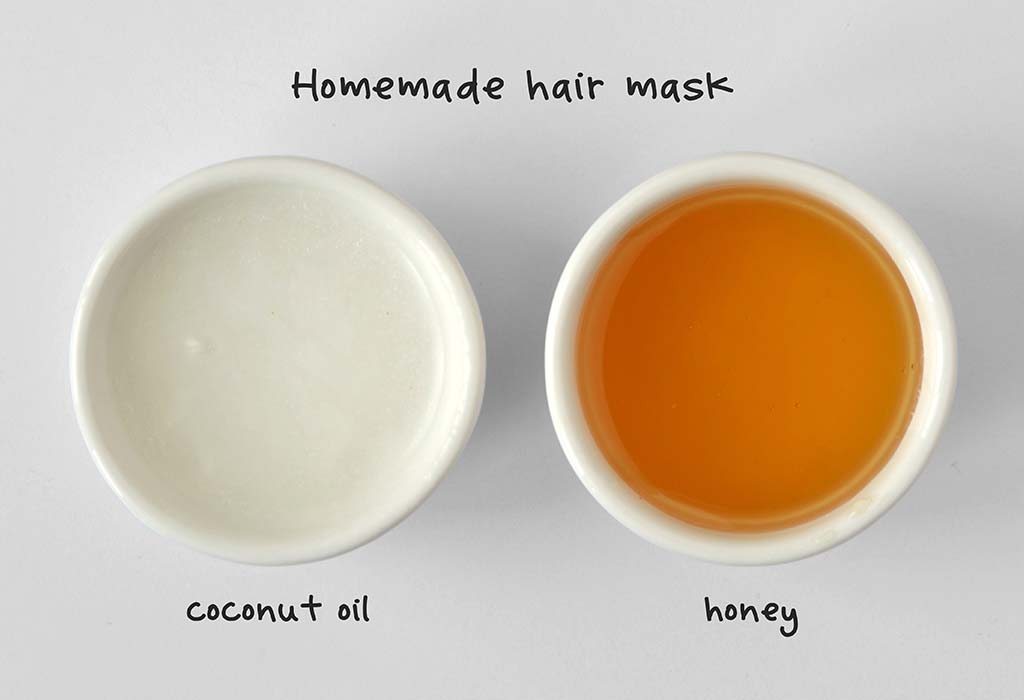 3. Coconut Oil Hair Moisturiser
This is an excellent hair moisturiser for damaged and rough hair.
Ingredients
2 tablespoons of extra virgin coconut oil
1 tablespoon honey
1 tablespoon apple cider vinegar
Few drops of any essential oil
Directions
Microwave the coconut oil for a minute.
Add apple cider vinegar and honey into the oil and mix well.
Apply this mixture in your hair.
You may apply this hair moisturiser once a week to provide deep nourishment to your hair.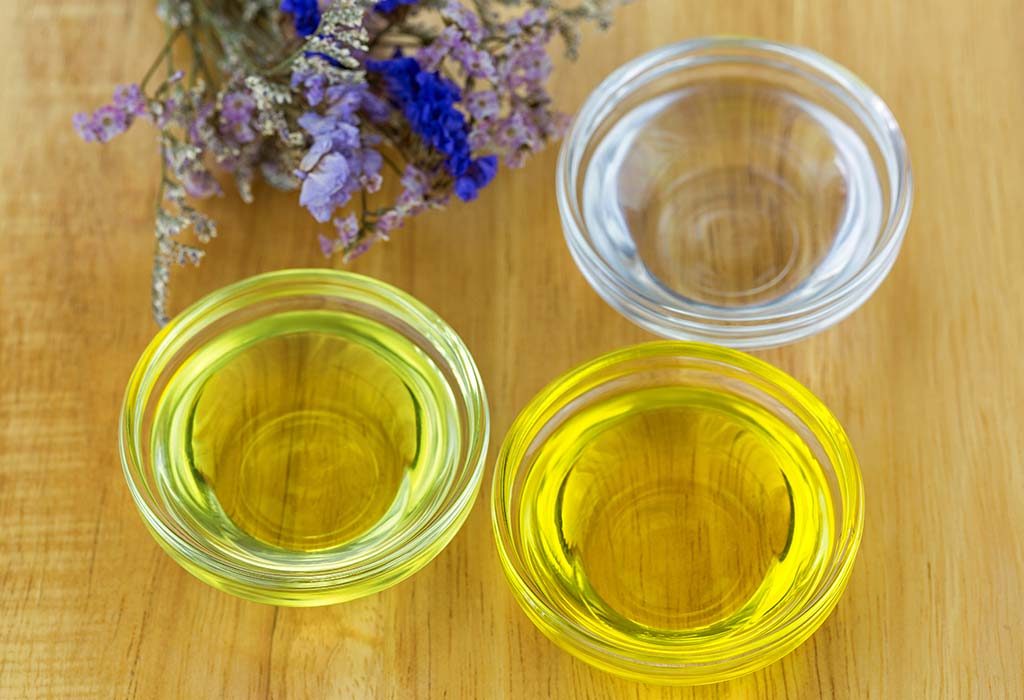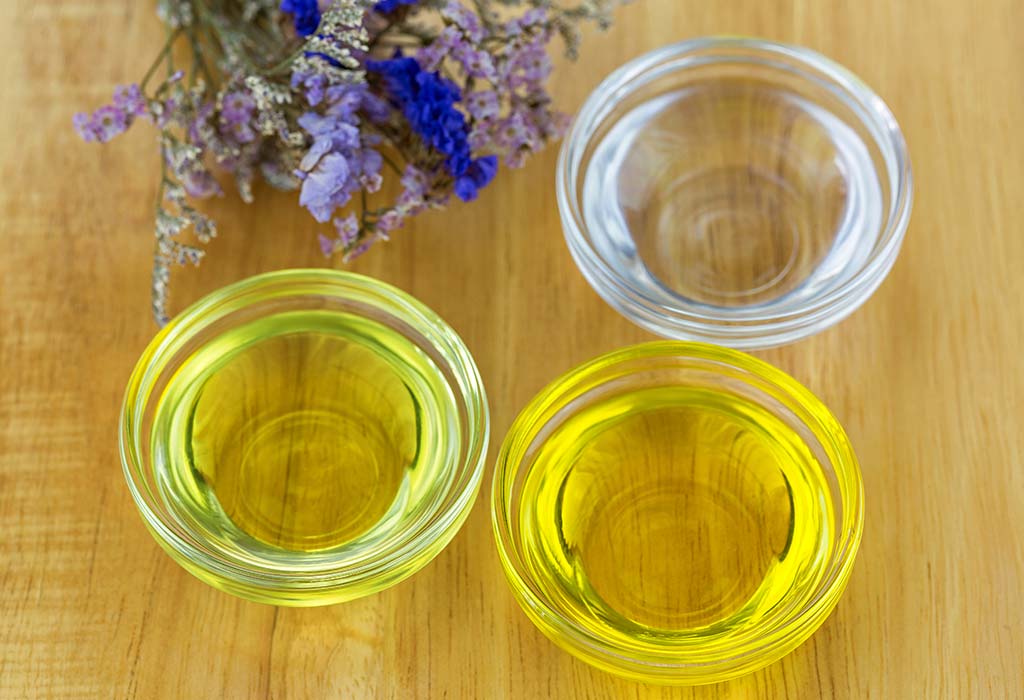 FAQs
Here are some frequently asked questions:
1. Why Is Coconut Oil Better for Hair Protection than Other Oils?
You may wonder what this hoopla is over the use of coconut oil and why this oil is better than any other hair oil for the protection of your hair. The chemical structure of coconut oil renders it beneficial for hair protection. Also, this oil is made up of lauric acid, which makes it easy to get absorbed into the hair shaft. According to various studies, coconut oil has been proven to have better effects for protecting the hair in comparison to other hair oils such as mineral oil or sunflower oil.
2. Is Coconut Oil Right for Any Hair Type?
Just like our skin, our scalp and hair may behave differently towards different products. This may hold true in case of using coconut oil for hair too. Coconut oil contains lauric acid which can easily be absorbed into the hair. However, people with coarse or extreme hair may experience hair issues such as brittle hair or even hair loss. This clearly indicates that coconut oil is not suited to all kinds of hair.
3. How to Choose The Best Coconut Oil for Hair?
Whenever buying coconut oil, make sure you buy nothing but the best for your hair. Opt for organic coconut oil because it contains no harmful chemicals. Non-refined oil is better than the refined version. Also, cold pressed oils are more beneficial than expeller-pressed oils. If possible, opt for the oil in a glass bottle or jar than the one packed in a plastic container.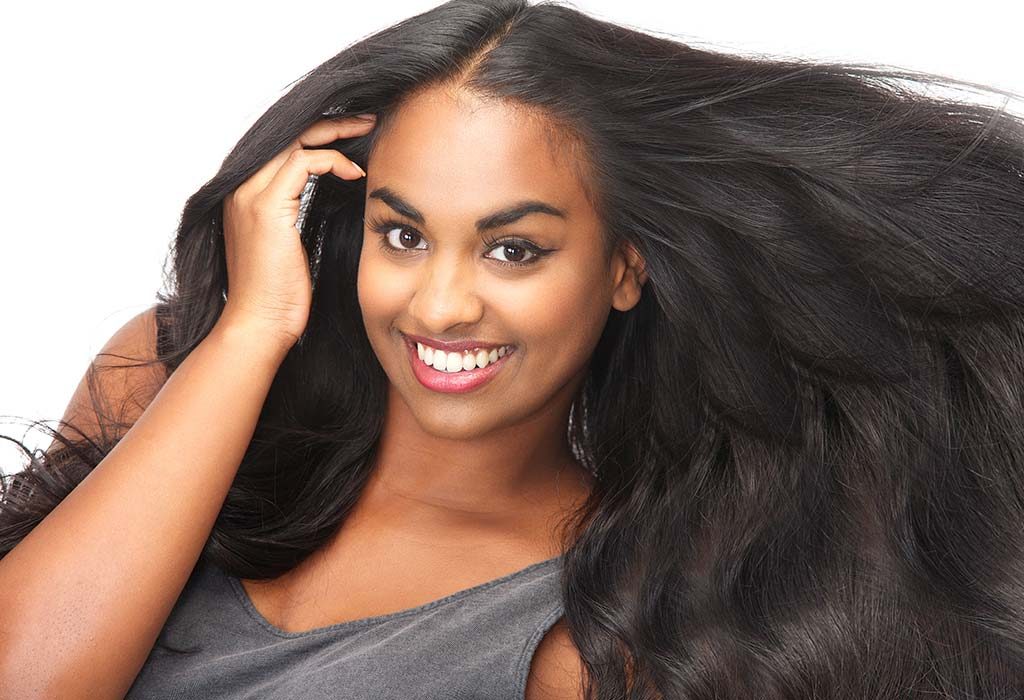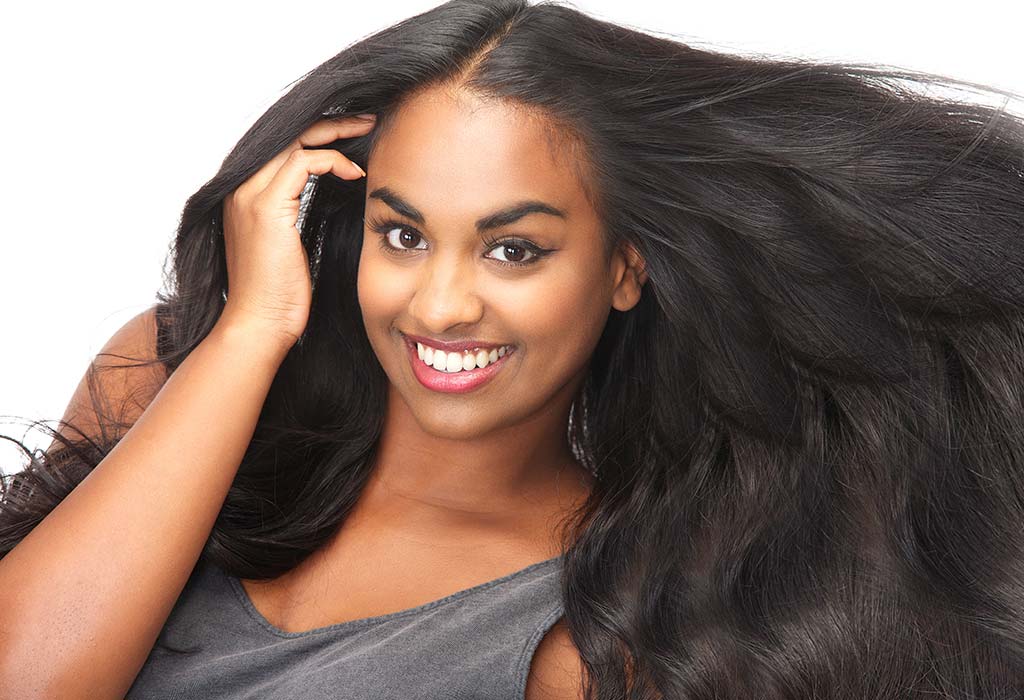 4. How to Remove Coconut Oil From Hair?
Coconut oil is boon for the hair, but it can sometimes get tricky to get it out from your hair. Ideally, you should use warm water to wash your hair to get rid of the excessive oiliness but ensure the water should not be too hot as it may deprive the hair of its natural moisture. Alternatively, you may use aloe vera gel along with your shampoo; use lemon and water mix before shampooing or apply egg mixture on your hair before shampooing to remove the oil from your hair.
5. How Much Coconut Oil Should You Apply on Hair?
There is no denying that this wondrous oil holds immense benefits for the hair, but that does not mean you should use plenty of it. Though coconut oil is lighter in texture than most hair oils, applying excessive amounts may lead to clogging the pores. Just take enough oil to coat your hair with a thin layer. This will provide the nourishment as well as help control the frizz.
Use coconut oil regularly to have beautiful and shiny hair. If you experience any kind of itchiness or other hair issues, you should stop using the oil.
Also Read:
Things to Do and Avoid for Daily Hair Care
Health Benefits of Onion Juice for Hair Growth
Honey Hair Packs to Consider for Shiny Hair in Winter