Co-Parenting – Tips for Making It Work Better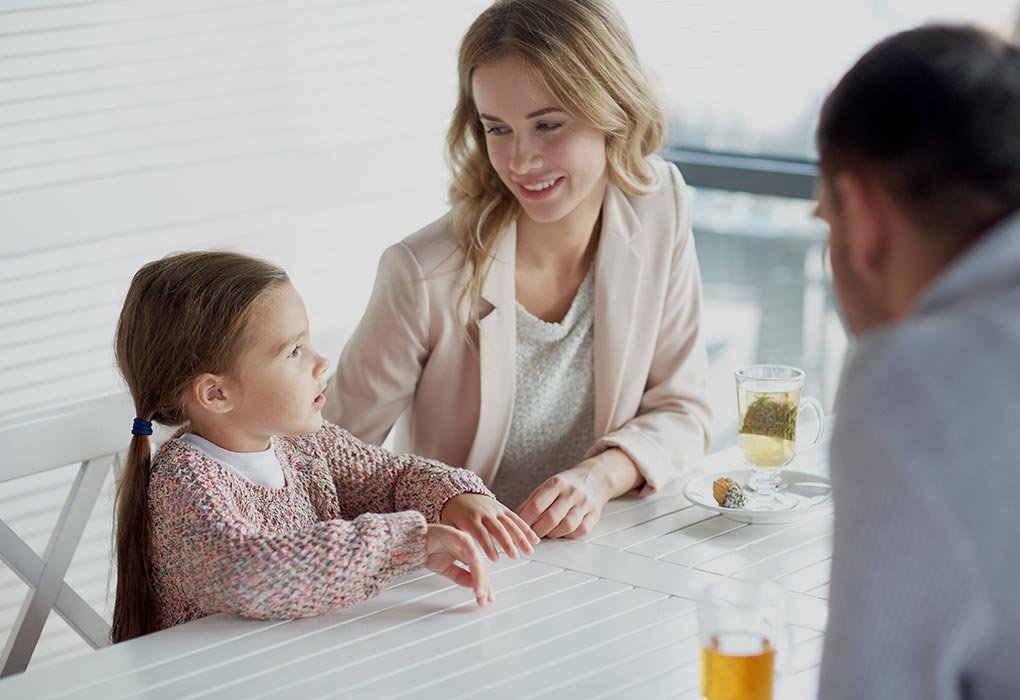 Both parents working hand-in-hand to nurture the kid is the best way of bringing up a child. However, this is not possible when you divorce or break-up with your partner. In such a situation, you may have to co-parent your child with your estranged partner. Are you aware of this method of parenting? If not, then this article can give you an insight into this method of parenting along with various other associated aspects.
What is Co-Parenting?
You might have ended ties with your partner, but he is still an important part of your child's little world. What may work in the best interest of your child is that you both share responsibilities or make arrangements in such a way that you both are involved in bringing up your kid. Therefore, co-parenting is when you and your partner take the onus of raising your kid by sharing responsibilities.
What are Its Types?
Here are some co-parenting options that you may agree on:
1. Parallel Co-Parenting
In this style of co-parenting, the parents are actively involved in bringing up their child. However, they are disengaged from each other. On an average, around 50 percent of separated couples agree upon with this kind of parenting arrangement. There may be no or minimalistic co-operation of the other partner, and thus lesser chances of any kind of conflict too.
2. Cooperative Co-Parenting
This is a co-parenting arrangement where both the parents work amicably for the best interest of their kid. They are not only supportive of each other, but they may also adopt a flexible approach towards each other's parenting needs. As many as 25 percent of the separated couples agree upon this style of co-parenting.
3. Conflicted Co-Parenting
Sometimes one or both the partners may not be in an emotional or physical stage of letting go of the relationship, which may lead to disagreement, anger and control issues. This paves the way for conflicted co-parenting. This creates a negative environment and can cause emotional damage to the child as well.
What are the Advantages of Co-parenting?
Co-parenting comes along with quite a few benefits for your child. Some of them are listed below:
When both the parents take the process of divorce maturely and agree to share the responsibilities of bringing up the child, it helps the child adjust better to the situation and he is less likely to experience any negative emotions.
When both parents work out the parenting rules and discipline together, the child is more aware of what is expected of him.
Children who are nurtured in homes where parents have a better understanding with each other develop problem-solving capabilities as they grow up.
When parents interact positivity with each other, it helps the child have a positive approach towards life when he grows.

How to Create A Successful Co-Parenting Plan
Here are some things that you can practise to help create a successful co-parenting plan after divorce with your partner.
Do not use negative remarks or hurtful words towards your ex-partner.
Try and stay close to each other because staying in a distant locality, other city or a different country altogether can make co-parenting strenuous for both of you and your child.
Make sure you and your ex-partner work towards the same rules, discipline techniques and rewards. Being on the same page with your partner may help bring up your child more effectively.
Give your child the liberty to form his relationship with the other parent. Make sure you do not say or do anything to influence your child about his relationship with your former partner.
Plan well in advance for holidays, festivals and other occasions so that the child looks forward to spending quality time with both of you.
You can involve your child in your co-parenting strategies as well. Also, make sure you are patient and that you help your child understand the intricacies of this setup in the best possible manner.
Tips to Make Co-Parenting Work
Tips on how to co-parent effectively:
1. Keep Each Other Updated
Though it may be difficult to be in touch with your ex, you must keep in mind that you are doing this for your child and no one else. Keep each other appraised about various aspects of your child's life.
2. Do Ordinary Stuff Too
Sometimes in order to compensate for the lost times, you tend to go overboard and do things that are larger than life. Over pampering your child once a while is fine but overdoing it may intimidate him.
3. Keep A United Front
Even though the two of you are not living together when it comes to parenting, you need to make decisions together. Kids can often test your boundaries, especially when parents are living apart.
4. Take The High-Road
We all are blessed with special traits, and each parent can impart their special skills or traits to their kid. Be positive towards each other and let your kid benefit from both you and your partner's best traits.
5. Role of The Extended Family
You may have to chalk a plan on how your family and your ex's family picture in the entire scenario. Clearly defined boundaries may help both the families to work in harmony with each other.
6. Be Positive
No matter how bitter your feelings are towards your partner, do not show that to your child. Be respectful towards your ex.
7. Communicate Well
You need to open the door for healthy communication to discuss parenting techniques and strategies together. Therefore, communication in various forms such as letters, emails, messages etc. should be encouraged.
8. Consistent Rules and Practises
You should ensure that the rules for the child are the same in both your homes. Though you need not be too rigid with it, the basic co-parenting rules and guidelines must be similar. For example, if dinner time is at 8 PM and sleep time is at 9.30 PM, efforts can be made to adhere to these rules.

What Should You Avoid to Make Co-parenting Work?
The following aspects need to be avoided in the co-parenting domain:
1. Refrain from Unbalanced Parenting
Do not try to make efforts to be a cool parent by being lenient with your parenting approach. This behaviour can lead to hostility or resentment towards to the other parent.
2. Do Not Succumb to Guilt
A broken marriage may have shaken you intensely, and you may be over-concerned for your child but, make sure you do not become an over-indulgent parent as this can spoil your child.
3. Do Not Make Assumptions about Your Ex
Your child might hold a different perspective towards his parent which is why you should not make assumptions and spill the truth to your child. Do not reach conclusions after listening to your kid's side of the story. If it bothers you, might as well talk to your ex.
4. Do Not Sabotage Your Child's Relation
You have had a break-up but not your child. Therefore, it is not right to burden your kid with your emotions and feelings about your ex as this may affect your kid's relationship with your partner.
5. Do Not Evade Responsibility
We understand that you want to get back at your ex for his wrongdoings but do not do this at the cost of your child. Fulfil your part of the responsibility as by not doing so you may not only hurt your ex but it may also adversely affect your child's psyche too.
Many things change when two people separate from each other. Do not let your child get affected from your separation. Step in his shoes, imagine the kind of trouble he might be experiencing and then ink a plan with your ex-partner that will solely benefit your child.
Also Read: Tips to Boost Your Parenting Skills