Cleaning All your Kitchen Electronics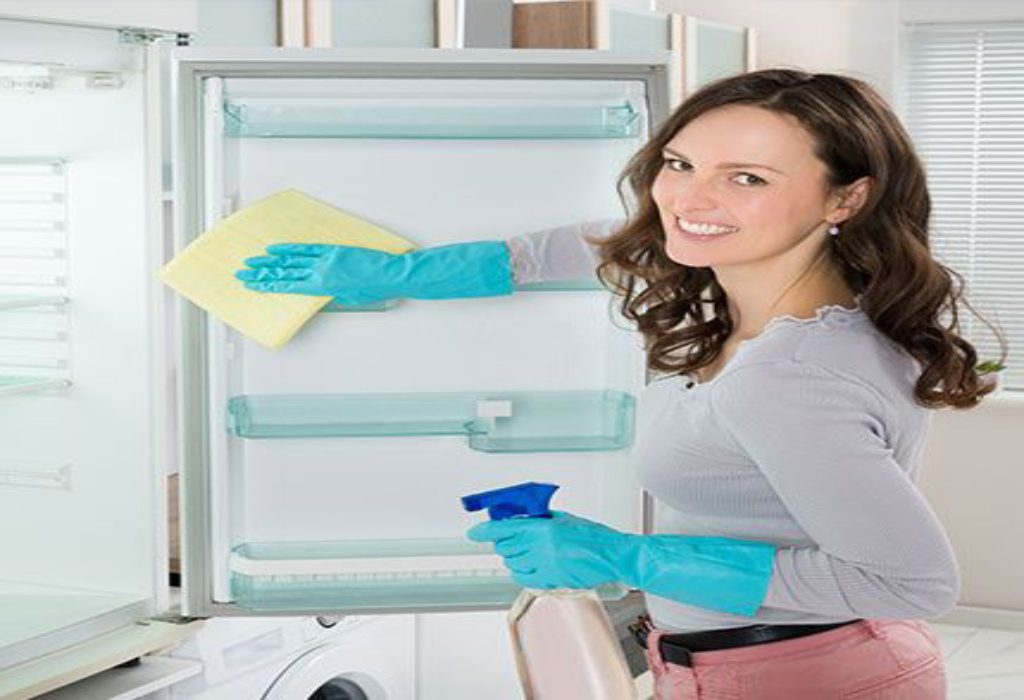 In this Article
Still looking for magical ways of cleaning kitchen appliances? Consider yourself lucky. You can now make your kitchen look squeaky clean and sparkling with these effective appliance cleaning tips in place. Say "hello" to your as-good-as-new kitchen, today!
As you set out cleaning your home for the festive season, the kitchen is one place that could do with a lot of love! There's nothing better than having a kitchen with clean and well-maintained appliances in their right places. Pamper your kitchen appliances with a bit of cleaning love; they will say "thank you" by performing better and helping you just the way you want them to!
Best Way to Clean Kitchen Appliances Without A Fuss
1. A Cleaner Refrigerator is Cool!
Possibly the dirtiest area in your house is the couple of square feet behind your refrigerator. Yes, this meeting place for gunk, dust, and a host of pollutants has to be mopped! Vacuum the refrigerator coils beneath or behind your fridge so the motor of your cooling machine stays in good shape. Wipe down gaskets with warm soapy water, replace loose gaskets on the fridge door, and save energy by ensuring a tighter seal. Use a 50-50 solution of white vinegar and water for cleaning the exterior of your refrigerator. Once you learn how to clean kitchen appliances (like your refrigerator) your appliances will keep in good shape for long.
2. Make Your Stovetop and Oven Look 'Hot'
Your stovetops and ovens are often used for cooking recipes containing butter, margarine, or other greasy stuff. Most modern stovetops come with easy self-cleaning mechanisms. Still, it's important to take care of all spots, the gunk around frames and hinges, as well as the spaces that catch crumbs in double ovens. Use soapy or water mixed with vinegar. You may zap off the grime with a commercial oven cleaner or use a little baking soda for getting rid of the tougher stains. Pick what suits you best when cleaning kitchen appliances
3. Your Dishwasher Needs Cleaning Too!
Still wondering about what should you use to clean electronic items in the kitchen? Well, even though dishwashers get cleaned every now and then, they have a tendency of accumulating debris in the drain located at the bottom of the machine. This has to be cleaned regularly. Moreover, you need to keep wiping the gaskets present around the door of the appliance to ensure a tighter seal too. You can deodorize your dishwasher by placing white vinegar in a bowl on the top rack; and running the machine for a full cycle, or empty.
4. Toast It Well
Among all modern kitchen appliances,the toaster is the easiest to clean. Simply unplug it from the socket and pull out the crumb catcher. Wash it with water and mild detergent to remove any stains, if present. Replace the tray. Then, gently shake the toaster over a sink to dislodge any crumbs. Now, you are good to use it again!
Electronic appliances in your kitchen have to be maintained in top-notch working condition at all times. For this you need to understand how to go about washing kitchen appliances. So, plan out your cleaning schedules and ensure a spic-n-span kitchen, at all times!