Circumoral Cyanosis in Babies – Causes, Symptoms and Treatment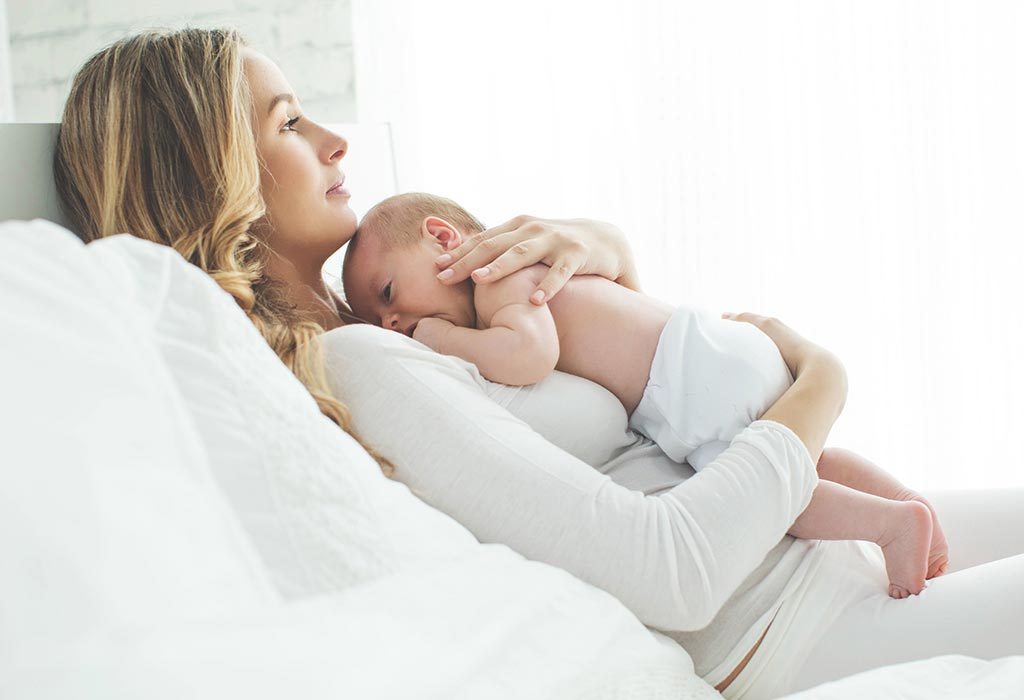 Many parents are worried about the health and wellness of their baby, considering how dainty and fragile a newborn can be. Parents do everything in their power to make sure that the baby is safe and away from danger. However, there are some natural functions or perils that may be faced, which must be treated as soon as possible. Transient Circumoral Cyanosis is one of those things, and in case you are a bit confused about newborn Circumoral Cyanosis and why baby's lips are blue, read our article to learn something new today and how you can treat this issue.
What Is Circumoral Cyanosis?
Circumoral Cyanosis is a condition that affects most newborn babies wherein their skin appears to have a blue tint. This can be a cause of concern for most people, as the blue tint is attributed to low levels of oxygen in blood vessels around the blue area. It usually occurs blue around baby mouth and upper lip area. For babies that have a darker complexion, checking the gums is a good way to gauge the extent of this condition. It can also occur on the hands and feet. Although blue lips can occur due to a variety of reasons, including bruising, cold temperature or even respiratory problems, they almost always point towards some kind of underlying conditions.
2 Main Categories of Circumoral Cyanosis
Circumoral Cyanosis used to be a cause of concern for many centuries as medical science was not even close to what it is today. People had no idea what it was and, for the most part, had no other choice than to wait it out and hope that it was not something serious. However, in today's world with the leaps and bounds in medical science, doctors have managed to categorise this condition. This is done so that Circumoral Cyanosis in newborns can be easily identified and treatment can be provided accordingly.
1. Central Cyanosis
Central Cyanosis is often caused due to ventilatory problems. In serious cases, it could have been caused due to asphyxiation or choking. Since it is a ventilatory problem, it translates to low amounts of blood oxygenation in the lungs. When the oxygen drops to under 75%, it becomes a serious issue.
2. Peripheral Cyanosis
Peripheral Cyanosis is caused when a blue tint is seen in fingertips or other extremities of the body. This happens due to lack of circulation. The blood that gets to the extremities is not rich in oxygen and this can lead to blue tips. Factors rising from Central Cyanosis can also lead to Peripheral Cyanosis but not the other way round.
What Causes Circumoral Cyanosis in Babies?
Baby blue lips and no other symptoms are normal in infants a few days after their birth.
Here are some causes for babies that suffer from Circumoral Cyanosis.
Circumoral Cyanosis is a type of acrocyanosis. Acrocyanosis is a condition which happens when blood vessels become smaller in response to cold.
With older kids, rapid change in environmental temperature can lead to Circumoral Cyanosis, temporarily. It should go away a few minutes after they have acclimatised.
This condition could also manifest itself due to a respiratory virus. Mild cases might resemble a cold but some serious cases can lead to complications with the lungs, especially amongst infants
Intense crying or agitation can temporarily decrease oxygen levels in the blood, causing cyanosis around the mouth due to reduced oxygen saturation.
Some congenital heart defects can lead to decreased oxygenation of blood, causing cyanosis around the mouth and other areas of the body.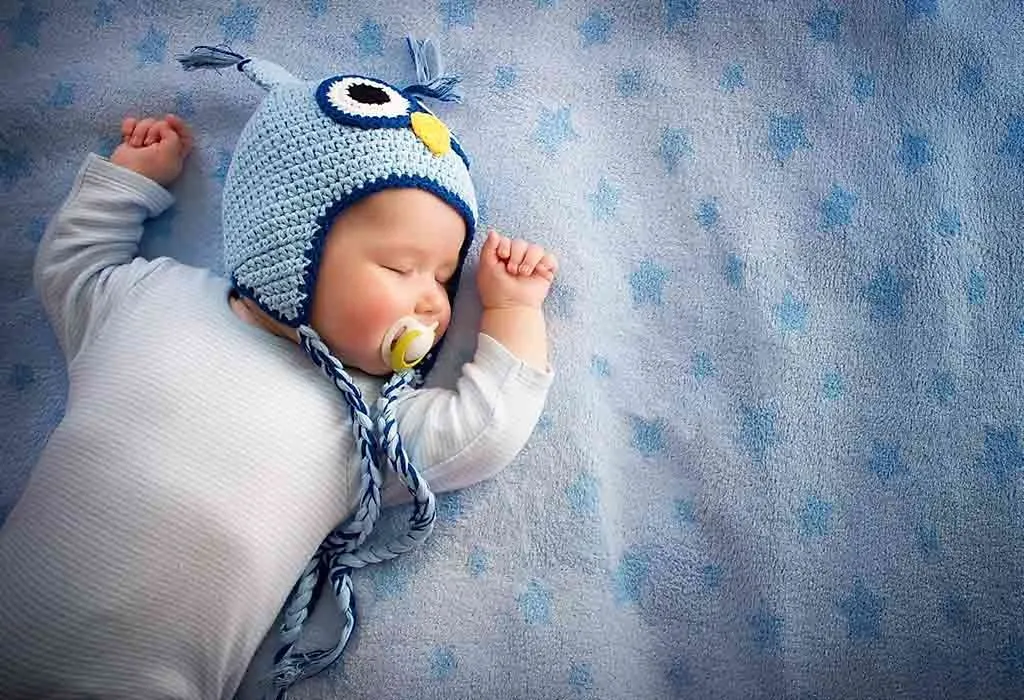 Signs and Symptoms of Circumoral Cyanosis in Infants
Make sure to look out for some tell-tale signs when it comes to Circumoral Cyanosis. It can be easy to spot but you must keep an eye on it and its recovery in order to decide whether medical intervention is necessary.
Here are some signs and symptoms of Circumoral Cyanosis.
Suddenly feeling cranky, experiencing discomfort or being less alert than usual.
Laboured breathing.
Turning blue, especially around the face and mouth area.
If the baby is feeling faint or actually fainting.
The symptoms above are basic and the most common. In case these symptoms persist, so make sure to look out for more serious symptoms. These serious symptoms include:
Rapid heartbeat.
Sweating excessively.
Gasping for breath.
Diagnosis of Circumoral Cyanosis in Babies
Following are the three steps that the doctor may include to make diagnosis and then give the treatment accordingly.
Review of the infant's medical background
Physical assessment
Measurement of oxygen saturation levels to ascertain whether oxygen levels are below or within the normal range
Treatment
If your child is suffering from any of the symptoms mentioned above, don't panic. Circumoral Cyanosis is more common amongst babies than you'd imagine. In order to treat it, the underlying medical cause must be diagnosed so in case it is your child's first bout with Circumoral Cyanosis, we suggest seeing the doctor be able to find out better about the condition's causes. Treatment will include bringing back an adequate amount of oxygen to the bloodstream. If underlying conditions cause Circumoral Cyanosis, it could indicate that the condition has worsened. This will entail the doctor providing you with the right advice on how to stay healthy and keep your respiratory system strong. In case a pulmonary issue needs to be addressed, your doctor might suggest a CT scan as well.
When to See a Doctor?
This condition can definitely cause most people to panic and become hysterical, but not to worry because in most cases, it's just a matter of warming up the child so that there is increased blood flow and the blue colouration goes away. However, on the off chance that it doesn't, here are some symptoms to look out for in case you need to see the doctor.
Chest pain.
Pain or numbness in fingertips, hands, arms or even the feet.
Blood or mucus while coughing.
Confusion and feeling delirious.
Sweating more than normal.
Increasing heartbeat.
In case it has started with the discolouration which has been gradual, you can watch out for other symptoms over the next day or two at the most. If the symptoms go away and the discolouration vanishes, it's all well and good. But if the symptoms seem to exacerbate, make sure to call your doctor. You must treat this as an emergency because a lowered level of oxygen in the bloodstream, especially for infants, can lead to many developmental consequences as well.
Circumoral Cyanosis might sound like the end of the world but Circumoral Cyanosis is normal in newborns. It can be treated with timely intervention and the right medical care. Make sure to always keep your doctor informed about all updates regarding infant blue lips. A child is the most precious commodity to a parent and it is very important that a medical professional knows about the medical history. In most cases, warming up your child with a blanket and hugging him should do the trick and bring back some blood flow. This will help with the discolouration as well. However, in case it doesn't, make sure to call the doctor. Either way, please remember to inform your doctor about the medical situation so that he is updated.
References/Resources:
1. What is Cyanosis in Infants and Children?; cincinnatichildrens.org; https://www.cincinnatichildrens.org/health/c/cyanosis
2. WHAT IS CYANOSIS?; narayanahealth.org; https://www.narayanahealth.org/cyanosis
3. Cyanotic Heart Disease; nicklauschildrens.org; https://www.nicklauschildrens.org/conditions/cyanotic-heart-disease
4. What is cyanosis?; childrenshospital.org; https://www.childrenshospital.org/conditions/cyanosis
5. Cyanosed neonate assessment; safercare.vic.gov.au; https://www.safercare.vic.gov.au/clinical-guidance/neonatal/cyanosed-neonate-assessment
Also Read:
Infant Skin Rashes & Conditions
Effective Home Remedies & Tips for Baby Skin Care
Surprising Facts About Baby Skin Colour Development