Choose The Perfect Rug For your Home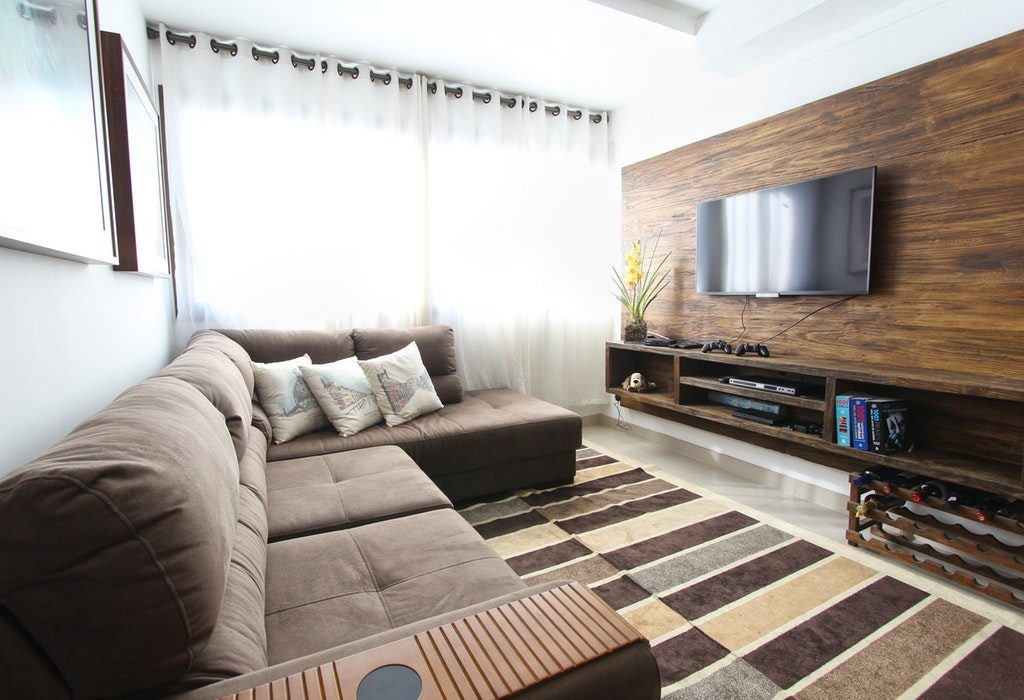 In this Article
As much as rugs liven up any area in your home, they can also kill the look if not chosen right. Size, durability, texture, shape and patterns all play a crucial role in the selection process. However, the most important decision you'll have to make concerns the best area rug material.
When adorning your home with rugs, it's essential to take into consideration the type of rug material you need. You need to consider how much traffic that area is going to receive and whether it's going to be subjected to just bare feet or lots of dust and dirt too! Why not use this quick guide on the best-suited rug materials for various areas in your home living space?
Picking the Perfect Area Rug
1. For living room
A living room rug defines the conversation area. When it comes to size, it should be large enough so that the front legs of the furniture can rest on it. When it comes to texture and fabric, a wool rug is the ideal choice for the living room area. A wool rug has strength, yet is soft to the touch so it feels cozy under the feet. It's also a good stain and water repellent and has excellent insulating properties.
2. For the bedroom
The bedroom is a place for warmth and comfort and a nice soft rug helps produce this effect. Luxuriant silk rugs are considered the best area rug material for a master bedroom. Made from very fine and valuable fibre, they look exquisite and are much sought after for their softness, intricate designs and subtle sheen. In addition to silk, sheepskin is an equally great rug to have in the bedroom. These rugs are soft, durable and feel mushy under the feet.Different Types of Area Rugs for Living Room
3. Best rug for the kitchen
Cotton rugs are the most preferred choice for the kitchen area. They are strong and stable and come in smaller sizes. You can place and pick them up with ease. Due to the size and naturally soft texture, they are easy to clean rugs. They are also affordable – a good thing as kitchen rugs may need to be replaced more often.
4. Best material for outdoor rugs
Outdoor rugs need to be absolutely strong and sturdy to withstand high traffic. Jute, sisal and seagrass are best suited for outdoor use. Made from natural fibres, jute is coarse and firm and stands up to constant wear and tear. Sisal and seagrass have a smoother surface and are also the best rug material for traffic areas like hallways and landings. Of the three, seagrass rugs can be most easily cleaned and leave no watermarks behind.
Rugs give your home an opulent style irrespective of the material you choose. But keeping these key features in mind ensures you place different types of rugs exactly where they are meant to be. Don't be afraid to experiment with colours and patterns. Wake up to a classier home!