Chicken South Wala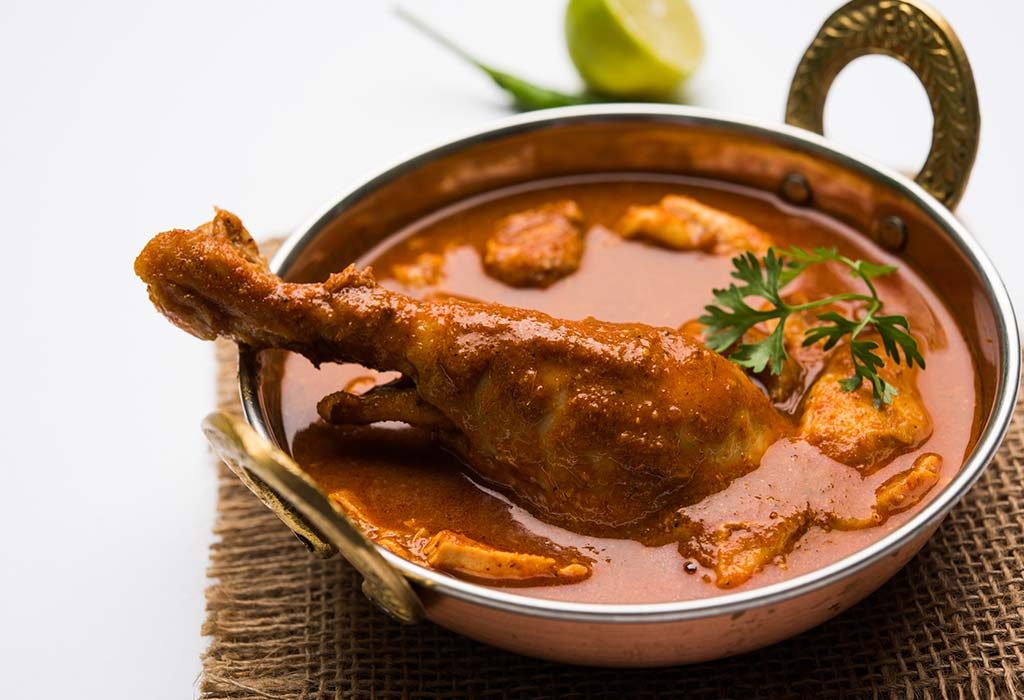 In this Article
You must be wondering what chicken south wala is. Well… Its a dish with luscious gravy that has a southern Indian touch to it. This is another family recipe which can be a hit with both, kids and adults. Serve this gravy with rice, idli or dosa for a well-rounded full course meal. Trust us, you won't be disappointed for sure… So what are you waiting for, try making it this weekend.
| | | |
| --- | --- | --- |
| Serves | Preparation Time | Cooking Time |
| 3 People | 1 hr (marination time) | 2530 Minutes |
Ingredients
For Marinating Chicken
500 gm chicken
1.5 tsp turmeric
2 tsp chilli powder
1.5 tsp salt
1.5 tsp lemon juice
2.5 tsp yoghurt
For The Gravy

3 onions, thinly sliced, dry roasted on a non stick tava and ground to paste
2 length wise slit green chilli
½ tsp shahijeera
1 bay leaf
1 inch cinnamon stick
4 cloves
1.5 tbsp oil
1.25 tbsp ginger garlic paste
For The Masala Paste
1 tsp coriander leaves
a few mint leaves (optional)
¼ cup water
1 tsp flaxseeds
4-5 cashew nuts
1 tsp desiccated coconut powder
¼ tsp poppy seeds
Others
1 tsp garam masala
1.5 tsp coriander powder
½ tsp cumin powder
Method
Step 1
Heat oil in a saucepan and add shahijeera, bay leaf, cinnamon, cloves and ginger garlic paste. Let it brown for few minutes on medium flame.
Step 2
Add the onion paste and fry till the paste starts leaving oil.
Step 3
Add the marinated chicken and stir well till the chicken gets coated with the onion paste.
Step 4
Cover it and let it cook dry for 10 mins. Now add 2 cups water and let it cook well.
Step 5
In the meantime, make a paste with the ingredients listed under 'for the masala paste'.
Step 6
After 10 mins, add the masala paste, garam masala powder, coriander powder, jeera powder and check the consistency of the gravy. If you want it thick then don't add water, if you want the gravy to be a little runny, add water as desired and check the seasoning as well as the doneness of chicken.
Step 7
Serve it hot with roti, rice or dosa.
Nutritional Information
| | |
| --- | --- |
| Calories | 335 Kcal |
| Proteins | 48.9 g |
| Total Fat | 8.6 g |
| Total Carbohydrates | 12.7 g |
| Cholesterol | 100 mg |
| Sodium | 1253 mg |
| Potassium | 456 mg |