Chicken Patty with Veggies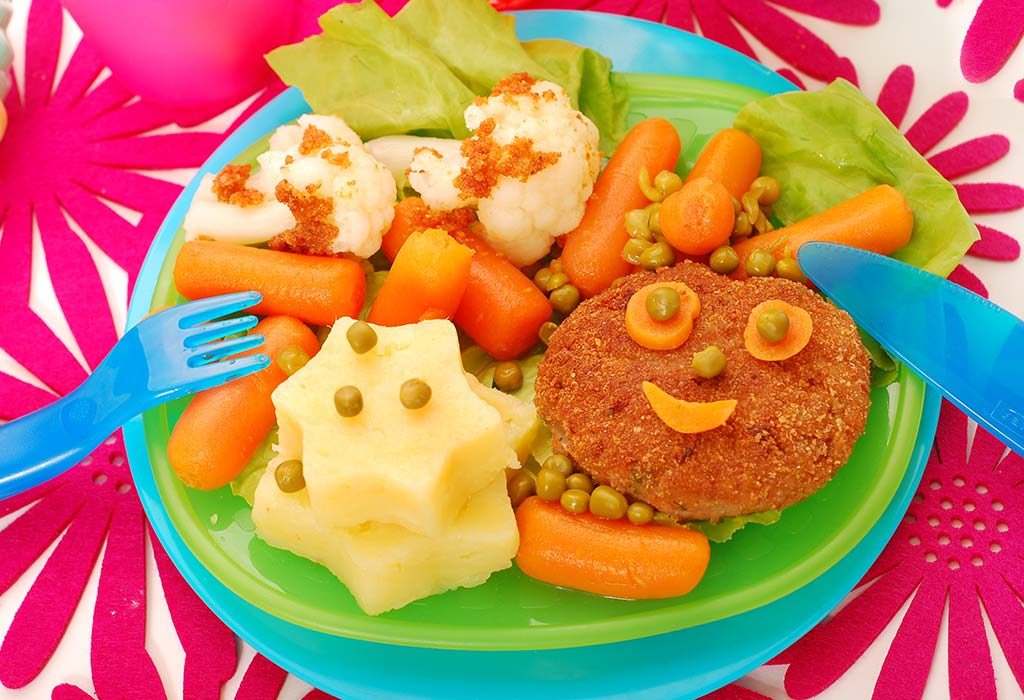 In this Article
This recipe shows you a fantastic way to use up leftover chicken. The dish is so versatile that it can go in the kid's lunchbox or can be served with vegetables as a complete meal. Trust us when we say that it will be a sure hit with the whole family, and you'll also feel satisfied for your ability to recycle food into one more delicious dish. Tag some boiled veggies along and watch your kid devour it like it was his all-time favorite.
| | | |
| --- | --- | --- |
| Serves | Preparation Time | Cooking Time |
| 2 People | 15-20 min | 10-15 Minutes |
Ingredients
100 g leftover chicken, ground
1/2 tsp salt
1/4 tsp black pepper
¼ tsp garam masala
1 medium onion, diced
1 boiled potato, mashed
½ cup boiled veggies (lettuce, carrot, cauliflower and peas)
Method
Step 1
In a bowl, add ground chicken, salt, garam masala and pepper. Mix lightly as applying too much pressure could make for tough and tight patty.
Step 2
Next, grease your hand a little and split this dough into 4 parts. Roll them into round patties and then flatten them between the palms.
Step 3
Now heat the pan over medium heat, sprinkle a little oil and add the diced onions.
Step 4
After the pan gets heated properly, add the patties on top of the bed of onions.
Step 5
Let them cook for 3-4 minutes on both the sides. Don't overcrowd the griddle; it will slow down the cooking.
Step 6
Remove the patty from the griddle and keep them on a paper towel for draining of the oil.
Step 7
For the stars, take the mashed potato and flatten it out to about an inch thick.
Step 8
With the help of a mould, cut out shapes from it and arrange it on a plate decorated with lettuce leaves.
Step 9
Next, place the patty and the boiled veggies on the plate as shown in the image.
Step 10
Sprinkle a little salt, and chat masala on the veggies and potatoes for added effect on taste. Place pieces of carrot and peas for the eyes and mouth of the patty.
Nutritional Information
| | |
| --- | --- |
| Calories | 183 K cal |
| Proteins | 16.8 g |
| Total Fat | 3.9 g |
| Total Carbohydrates | 20.2 g |
| Cholesterol | 45 mg |
| Sodium | 632 mg |
| Potassium | 563 mg |