Cheesy Mashed Potatoes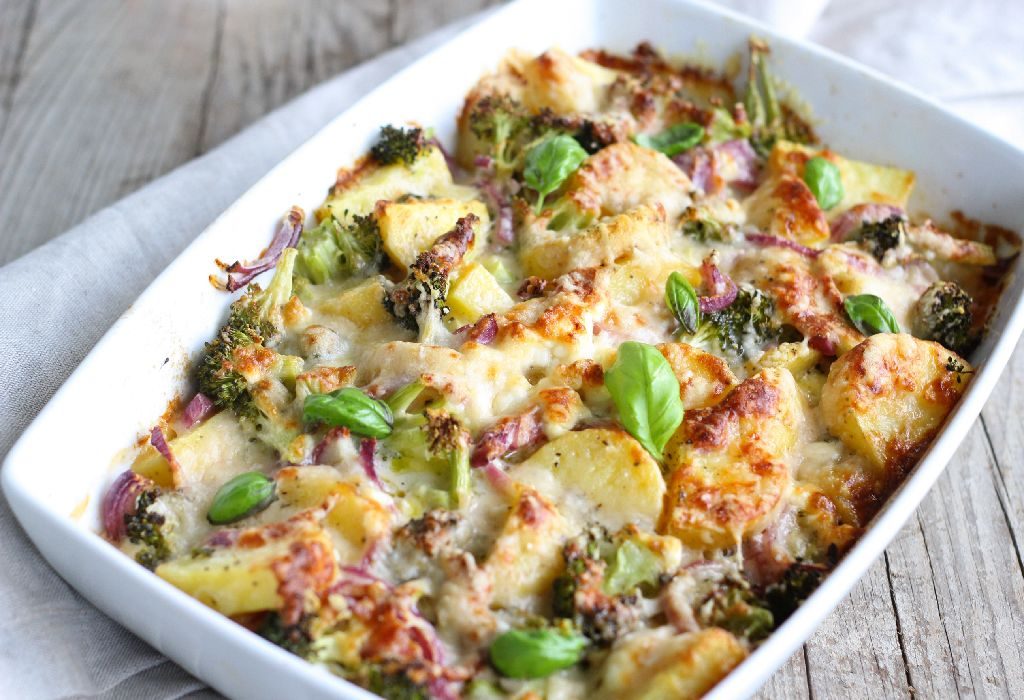 In this Article
This recipe is different from the usual mashed potato recipes apart from being absolutely delicious. Although its calorie content is high, this recipe packs in a lot of calcium and phosphorus which is important for maximizing bone density. Moms, can involve your kids in the preparation bit, by getting your preschoolers to gather the ingredients, or peel the potatoes and shred the cheese.
| | | |
| --- | --- | --- |
| Serves | Preparation Time | Cooking Time |
| 4 People | 10-15 Minutes | 25-30 Minutes |
Ingredients
200 g mashed potatoes
100 g shredded cheddar cheese
50 g sour cream
50 g parmesan cheese
100 g slices of chicken, fried and striped
1 onion, chopped finely
salt and pepper, to taste
1 clove of garlic
Method
Step 1
Keep the oven for pre-heating to 350° Fahrenheit (176° Celsius).
Step 2
Take a large bowl, and drop in the mashed potatoes, cheddar cheese, sour cream, parmesan cheese, fried chicken pieces, onion, salt, pepper, and garlic.
Step 3
Place this mixture in a greased oven-proof casserole dish and bake this for 30 minutes or until the top turns golden brown.
Nutritional Information
| | |
| --- | --- |
| Calories | 270 Kcal |
| Proteins | 19.3 g, |
| Fat | 16.1 g |
| Carbohydrates | 12.2 g |
| Cholesterol | 64 mg |
| Sodium | 413 mg |
| Potassium | 294 mg |