Cheese Corn Broccoli Sandwich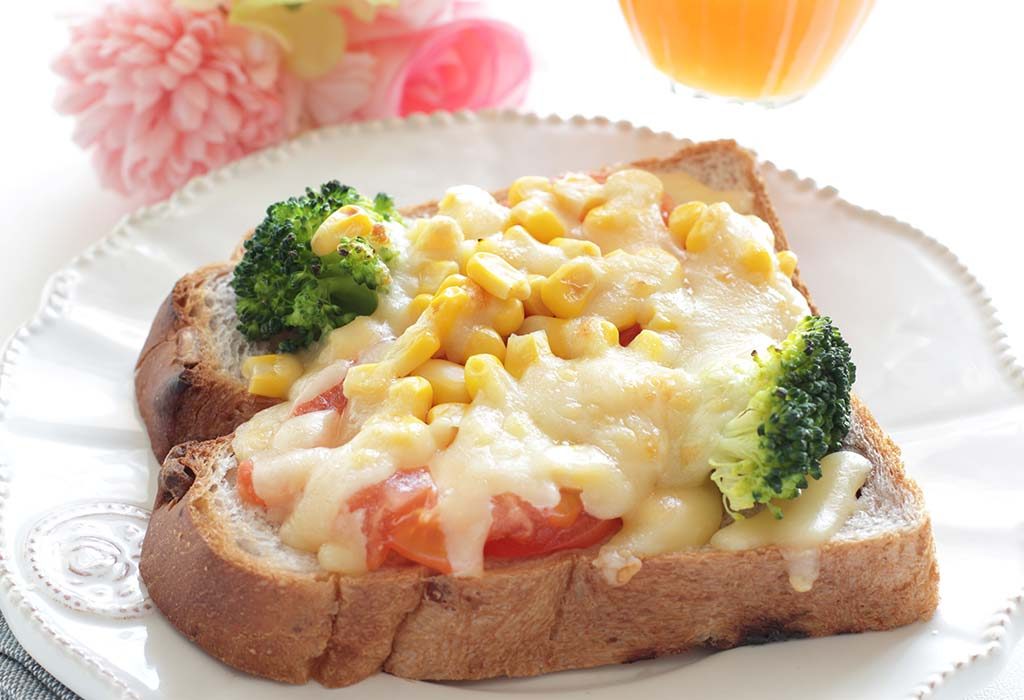 In this Article
We have used this unique combination of broccoli and corn to turn the sandwich into a wholesome healthy snack. Broccoli ranks higher in terms of nutritional value when compared to many other commonly used vegetables. It has a high content of vitamin C and dietary fiber. Besides the nutritional value, this sandwich scores high on the taste parameter as well. So try our cheesy sandwich recipe with broccoli and corn; it is perfect for breakfast or a quick mid-meal snack.
| | | |
| --- | --- | --- |
| Serves | Preparation Time | Cooking Time |
| 6 People | 20 – 25 Minutes | 10-15 Minutes |
Ingredients
1 cup broccoli florets, chopped
1 cup corn, boiled
2 tbsp olive oil
2 tbsp garlic, chopped
1/2 tsp Italian seasoning / oregano
Salt to taste
A pinch of pepper
2 tsp butter
10 – 12 slices of bread
3/4 cup cheddar cheese, shredded
Method
Step 1
Heat oil and add chopped garlic. Sauté for a minute and add the broccoli florets and corn.
Step 2
Again sauté for a minute and cover the lid. Let the broccoli and corn cook for 2-3 min.
Step 3
Next, add salt, pepper, Italian seasoning and cheese and give it a final mix.
Step 4
Take bread slices, apply butter on one side of each slice. Put the stuffing and grill or toast the sandwich.
Step 5
Serve hot with ketchup.
Nutritional Information
Serving size: 1 sandwich
Calories
196
Sodium
87 mg
Total Fat
6 g
Potassium
178 mg
Saturated
2 g
Total Carbs
36 g
Polyunsaturated
0 g
Dietary Fiber
13 g
Monounsaturated
0 g
Sugars
4 g
Trans
0 g
Protein
10 g
Cholesterol
13 mg
Vitamin A
0%
Calcium
0%
Vitamin C
0%
Iron
0%
*Percent Daily Values are based on a 2000 calorie diet. Your daily values may be higher or lower depending on your calorie needs.
Tip: Replace the cheddar cheese with feta if you wish to cut down calories.