Check It Out: The Top 10 Coolest Summer Vacation Destinations In India This Year!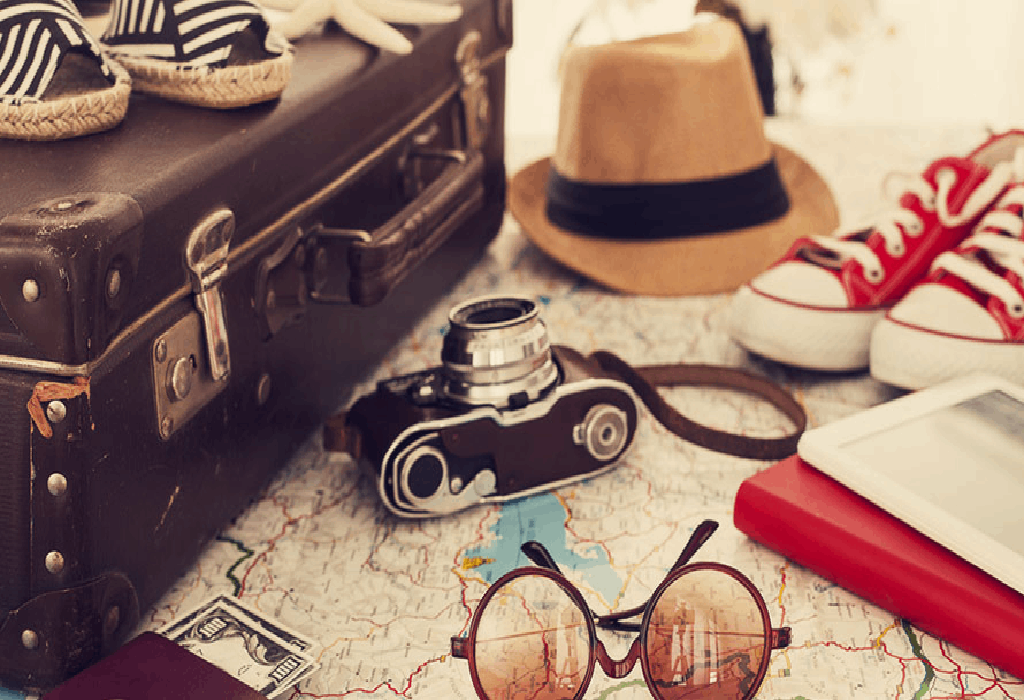 Come summer and everyone gets into vacation mode! School books and school bags go in, and suitcases, duffel bags, and passports come out, as parents start planning to take their kids on a trip. If you are looking for some travel destination suggestions, here are some of the best ones for you!
We are pretty sure that summer was the favourite season of a most of us growing up. Summer signifies all our favourite things – lots of play time, lots of ice-creams, mangoes, and of course, no homework! With changing times, our ideas of summer vacations have also undergone changes, the biggest one being that – 'travel' is no more limited to simply visiting nana-nani. Many parents are now actively taking their kids on trips to give them exposure. What's more, a country like India has almost everything to offer – jungles, deserts, mountains, and beaches!
Top 10 Indian Summer Vacations Destinations That Are Different
This summer, we tried to curate a list for you that was unique. While some destinations will always remain hot-favourites no matter if its 2017 or 2117, you can pick from our list if you want to try something different.
Head To the Beaches!
1. Gokarna, Karnataka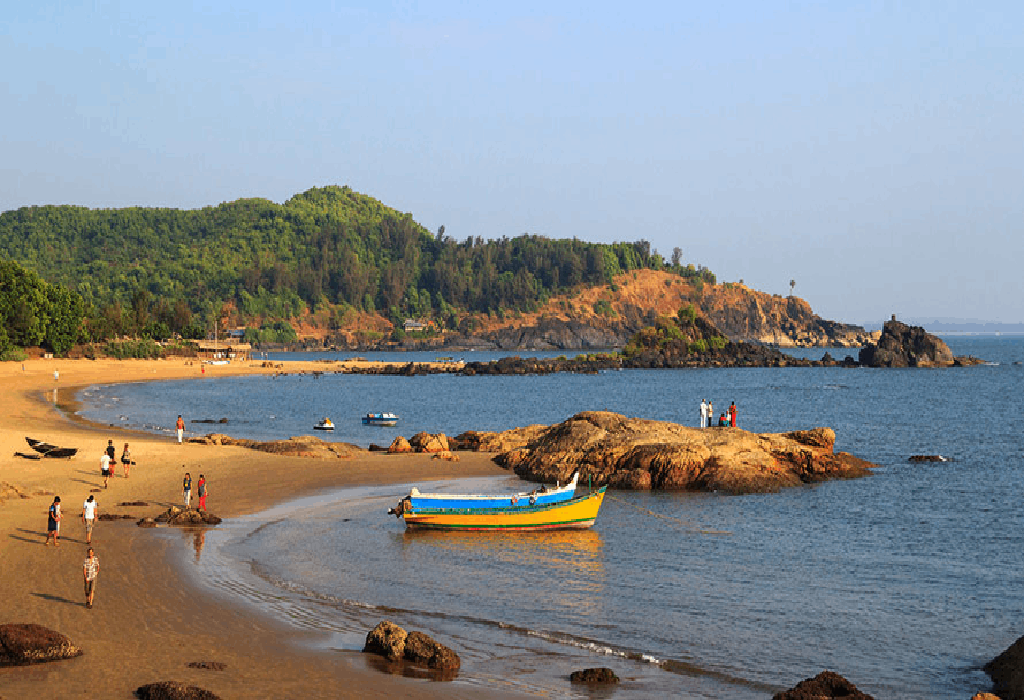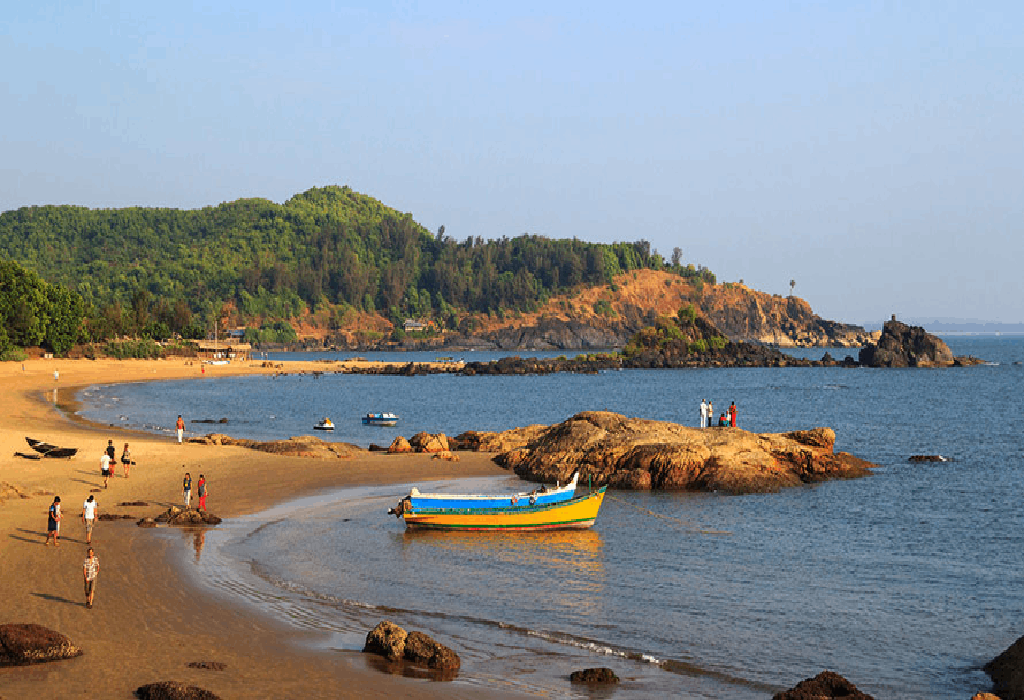 Why? – Because it is a cleaner, less crowded, more laid-back version of Goa… and crazy beautiful too!
Gokarna has some really beautiful and scenic beaches to offer its tourists. There is the beautiful Om beach, which is shaped like an 'om'; there is the Main Beach which offers surfing opportunities to tourists; and then there are Half Moon and Paradise beaches, which are also very highly recommended.
Don't Miss – Murudeshwar, which is about 80km from Gokarna. You can take a day-trip to the place. The Murdeshwar Temple (which hosts the second-highest Shiva statue in the world, towering 123 ft.) and Raja Gopura are worth visiting.
2. Harihareshwar, Konkan, Maharashtra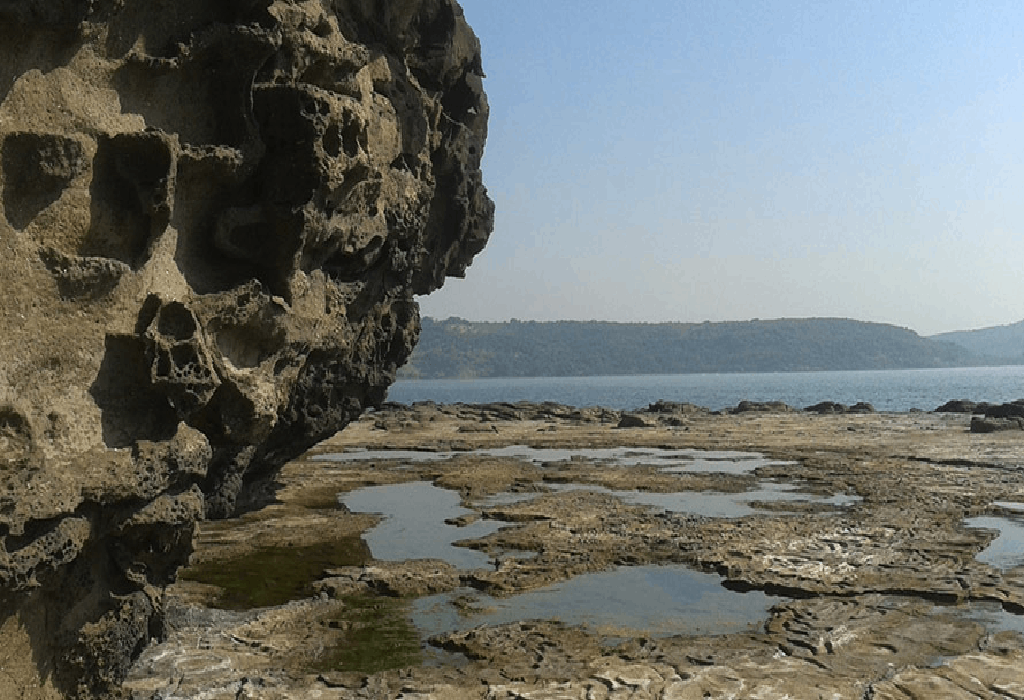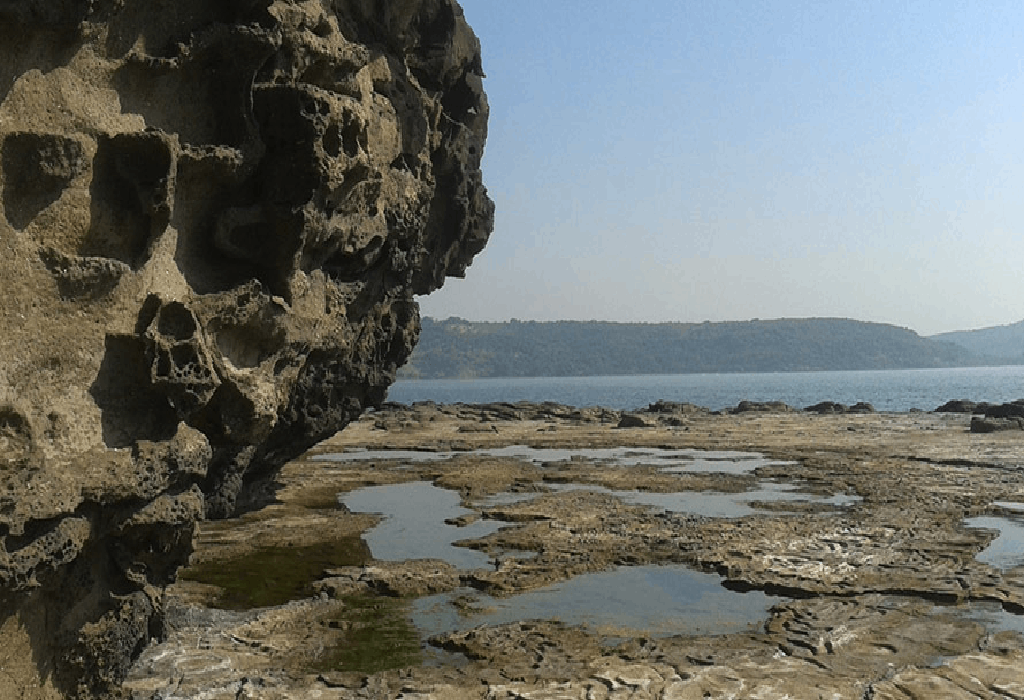 Why? – Because the weathered rocks on the beach make for a dramatic landscape.
The entire Konkan coastal strip is worth touring. Each small 'town' has something unique to offer. So if you are the kind of family that likes to be on the road a lot, Konkan is where you should head. You should spend 1-2 days in each town, and move on to the next. Speaking of Harihareshwar in particular – the Lord Harihareshwar temple is a must-visit. The pradakshina for this temple circles the entire temple premise, covering the beach too. It also makes for a very scenic walk.
Don't Miss – Trying a fish-thali! The Konkani-style of cooking fish is something every fish-etarian must relish at least once in their lifetime. Also, Shrivardhan (under 20 km) and Diveagar (under 40km) make for good one-day trips.
3. Lakshadweep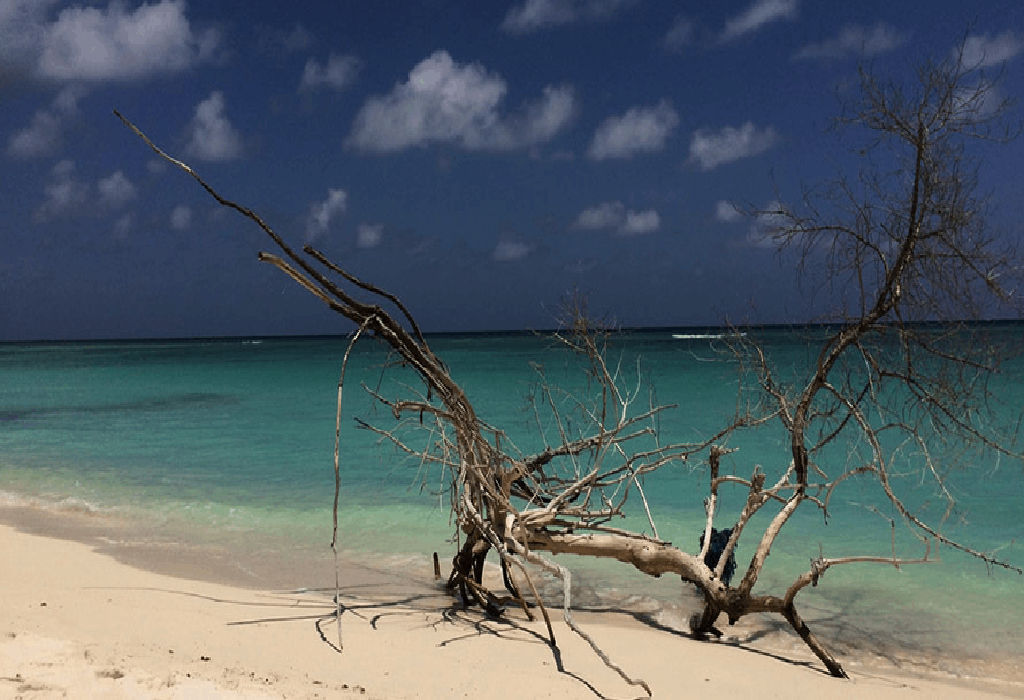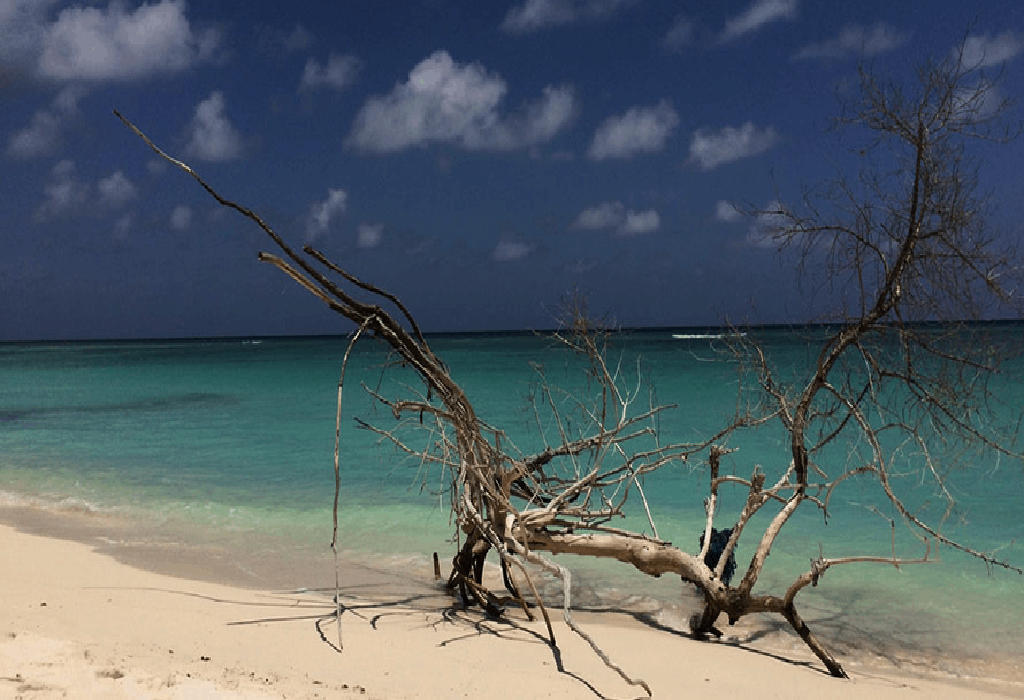 Why? – Because the white beach – made up of dead coral – is a sight to feast your eyes on. (Don't pick up any of the coral though, it's illegal!)
The name Lakshadweep means – one lakh diyas/lamps. This group of islands gets its name from this analogy. Lakshadweep will make you feel like you are not in India – which would be true in a way, since it is cut-off from mainland of India. But it is a place straight out of movies and postcards. Kavaratti, the capital of Lakshdweep, offers scuba diving – a highly, highly recommended experience!
Don't Miss – A trip to the watch-tower on Minicoy. It offers a view that is straight out of your dreams – sea coloured in 5 different shades of blue! No, we are not kidding.
Head To the Hills!
4. Nubra Valley, Jammu and Kashmir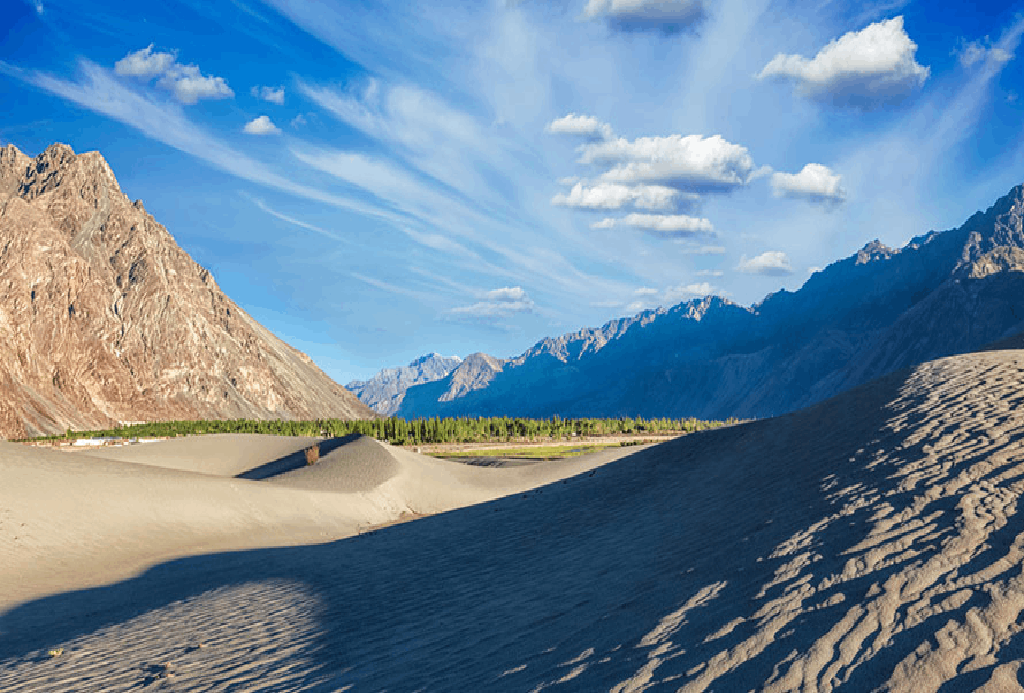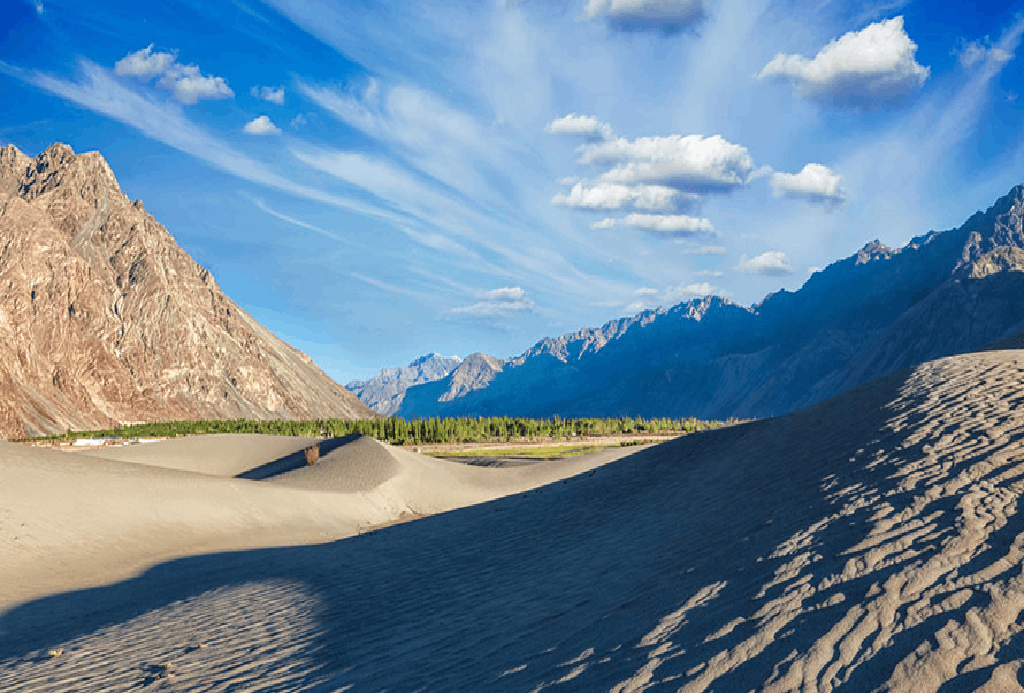 Why? – Because it is the only high-altitude cold desert in India.
When you think of deserts, you'd typically imagine and endless stretch of sand with no water, and the scorching hot sun. Heat is something we all associate with deserts. So if you want to break that imagery and experience something new, head to Nubra Valley. Home to Seabuckthorn berries and Marmots, Nubra will offer you an experience you will never forget in your lifetime.
Don't Miss – Piggy-backing on the double-humped camels! Also known as Bactrian camels, Nubra Valley is the only place in India (in fact, one of the only few places in the world) where these camels are found in the wild.
5. Dalhousie, Himachal Pradesh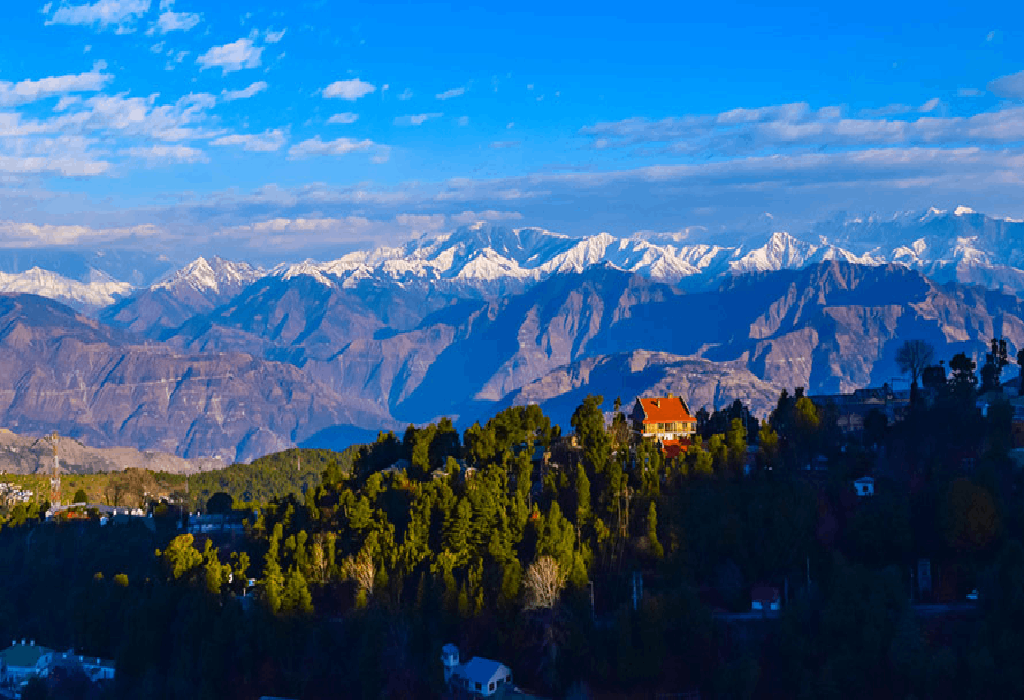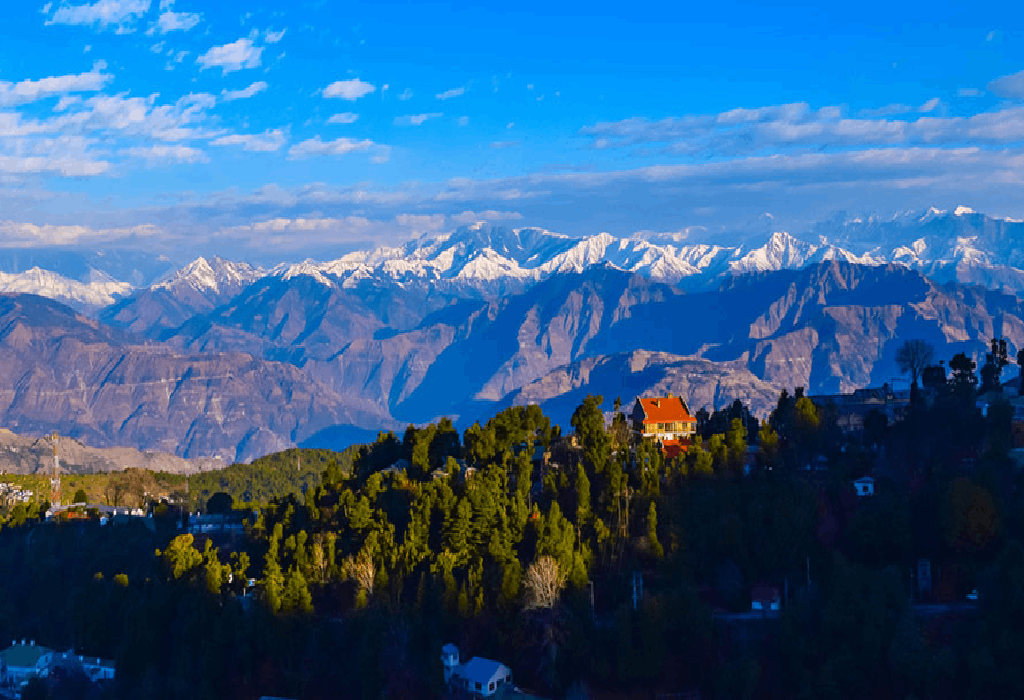 Why? – Because it is one of the best hill-stations in India
Dalhousie is a hill station of historic importance – it was established in 1854 by Lord Dalhousie, the then Governor-General of India as a summer retreat. Dalhousie is also the gateway to Chamba District – home to the oldest single dynasty, dating back to mid-6th century. It is a hub of ancient Hindu culture and has managed to preserve a lot of our ancient culture and art, especially handicrafts.
Don't Miss – A visit to Karelanu area. The water in this region is famed to have cured Dr. Subhas Chandra Bose of tuberculosis, and is believed to have healing powers. Salooni (50km away) offers for a great one-day tour too.
6. Gangtok, Sikkim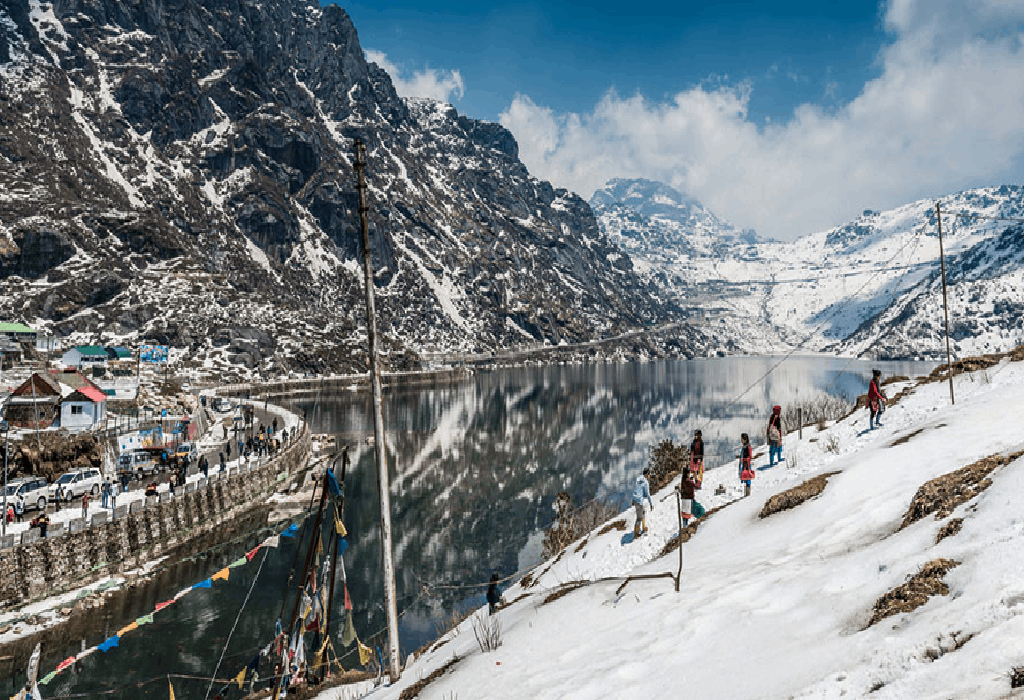 Why? – Because it offers one of the best views of Kachenjunga – the third-highest peak in the world.
Gangtok is a small town that is perfect to escape the buss of metro cities. Set around the river Teesta, Gangtok delivers a wide range of unique experiences to its tourists – you can visit the zoo to see some uncommon animals like the Himalayan black bear, red panda, snow leopard, and Tibetan wolf; you can visit the Rumtek Monastery, considered one of the most sacred Buddhist monasteries; and if you get bored of all the quiet, Siliguri (the famous Darjeeling city) is less than 120km away.
Don't Miss – A ride in the cable-car. It offers a breathing view of the city. Also make sure you sample the local food like momos, thukpa, Churpee (a kind of cheese made from yak milk) and Chhang (the local millet beer).
Head To the Cities!
7. Munnar, Kerala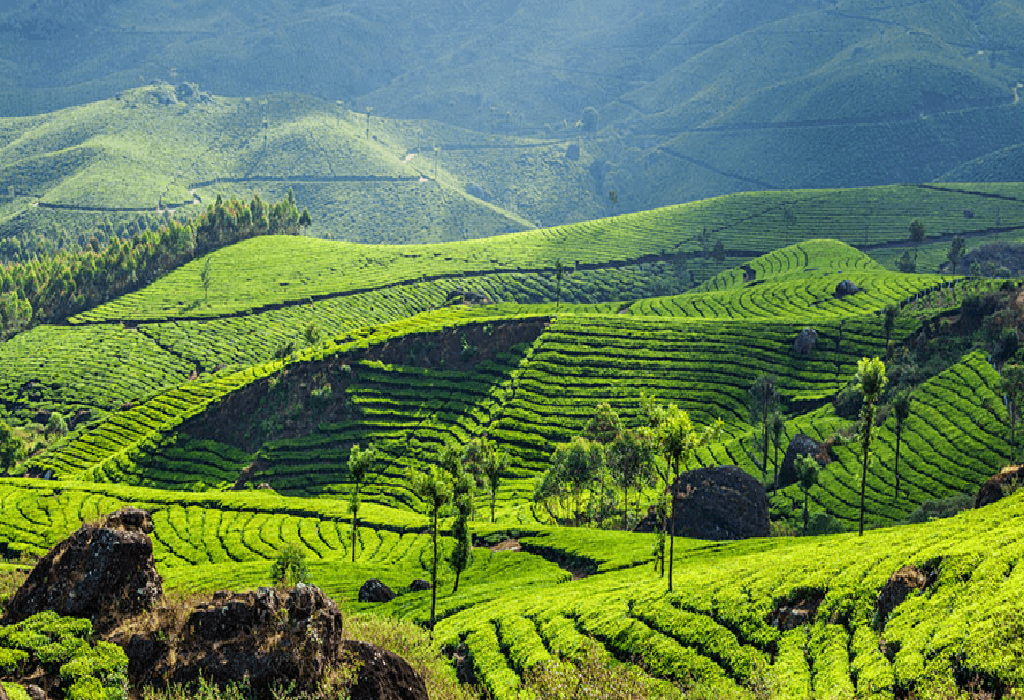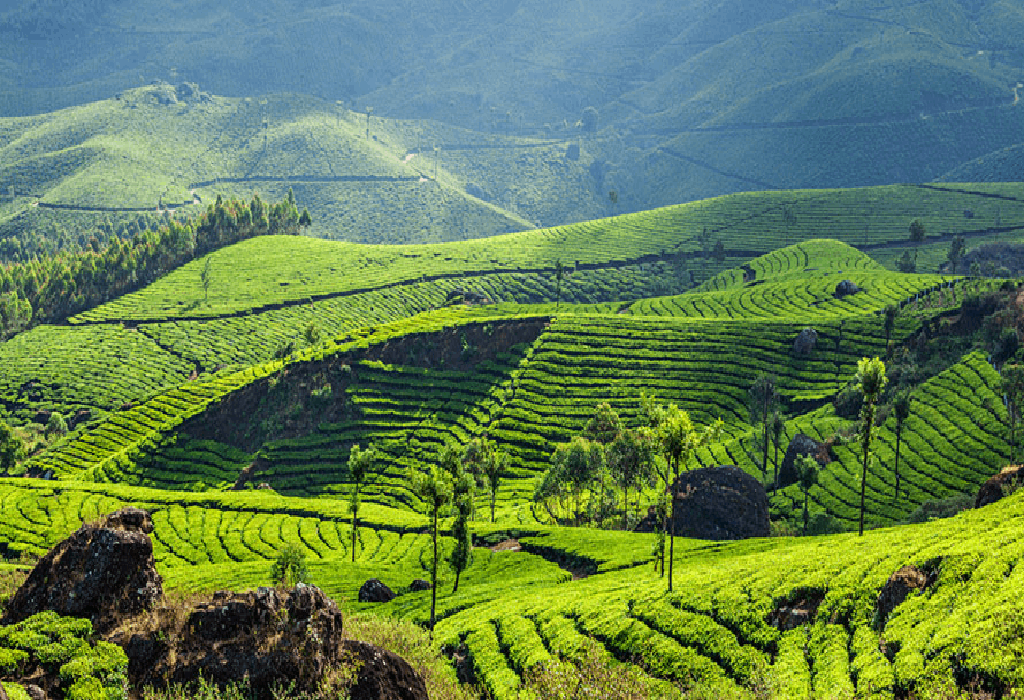 Why? – Because everyone should, at least once in their life, visit a tea plantation!
Munnar would be a tea-enthusiasts heaven. The city is well connected to several other major tourist cities, such as Cochin (130km), Coimbatore, and Madurai (roughly 170km each). There are several wildlife sanctuaries in the city, that are home to such animals as Nilgiri tahr (or Nilgiri ibex), grizzled giant squirrel, and the neelakurinji flowers that bloom only once a year!
Don't Miss – A visit to Top Station. It is a very famous tourist spot that allows for a majestic view of the Western Ghats. Also a visit to Munnar tea Museum would be worth your time.
8. Pondicherry, Puducherry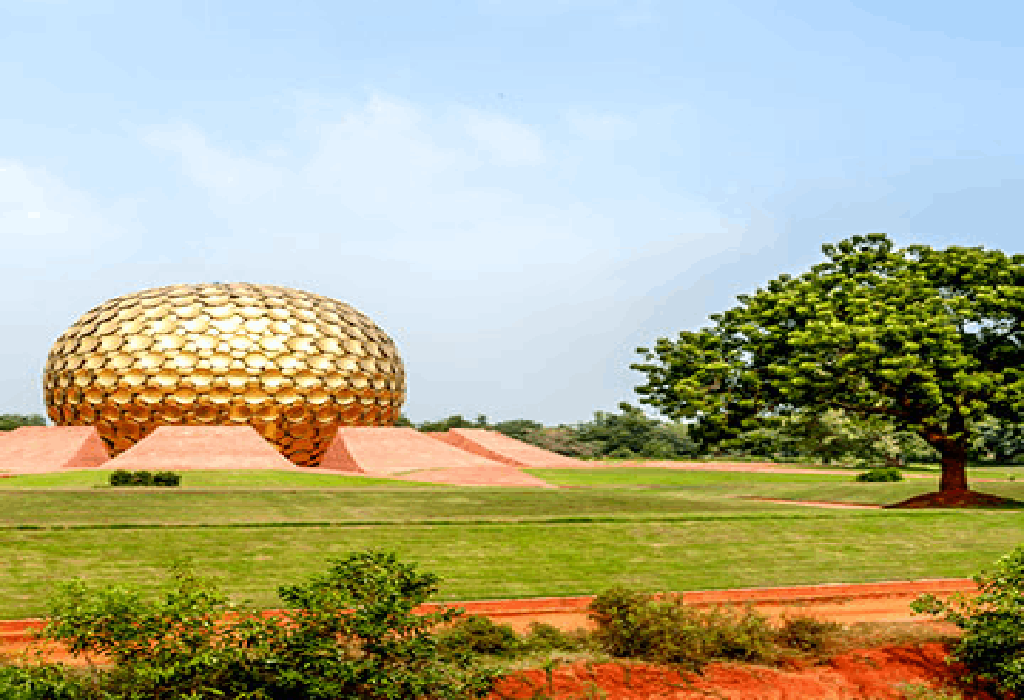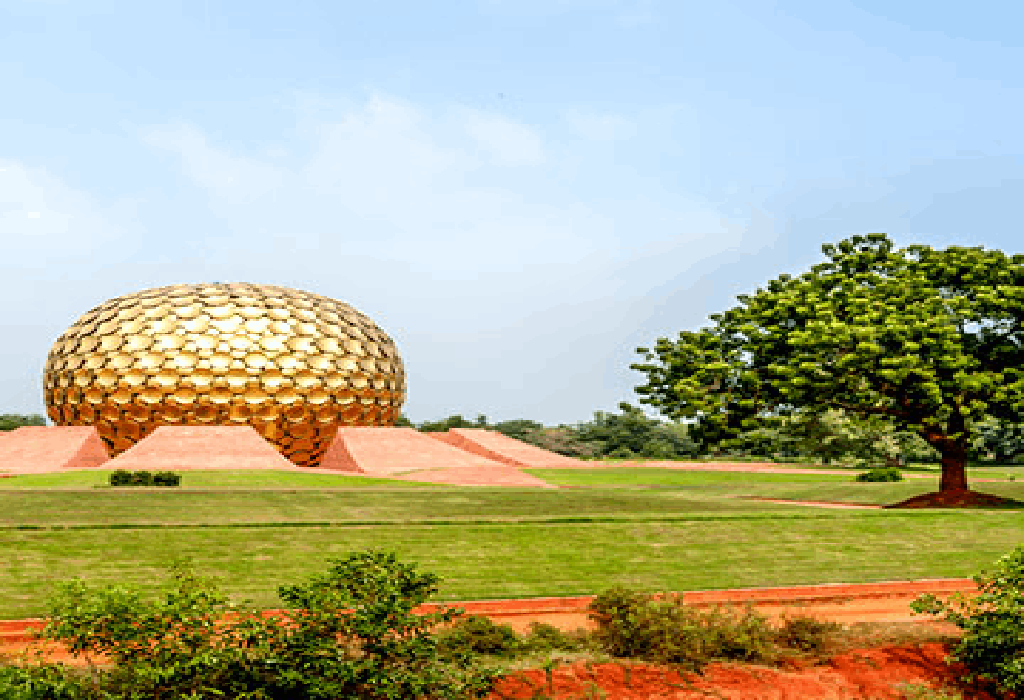 Why? – Because it is known as the Europe of India.
Pondicherry was a French colony until 1954, and has still retained many 'French' elements, especially the architecture, cafes, and planning of the city. Even if you do nothing apart from renting a bicycle and roaming around in the city, you are bound to have a great time! Nonetheless, there are a lot of gardens, churches, and museums you can visit.
Don't Miss – A visit to Sri Aurobindo Ashram, Auroville, Basilica of the Sacred Heart of Jesus for its Gothic architecture, and The Cathedral of Our Lady of the Immaculate Conception, which is the oldest in the city (built in 1754).
9. Dehradun, Uttarakhand
Why? – Because it is home to great artists like Ruskin Bond, Stephen Alter, and Bobby Cash, and has a rich and diverse cultural scene.
Dehradun has a rich mix of nature (especially sanctuaries), museums, some of India's finest and most prominent educational institutions, defence establishments, and is even famous for sports. India's first indoor ice-rink for ice-hockey, figure skating, etc. was built in Dehradun. It is one of the most prominent cities in the Garhwal region.
Don't Miss – A visit to Mussoorie (under 35km) can make for a scenic drive and a great one-day getaway.
10. Srinagar, Jammu & Kashmir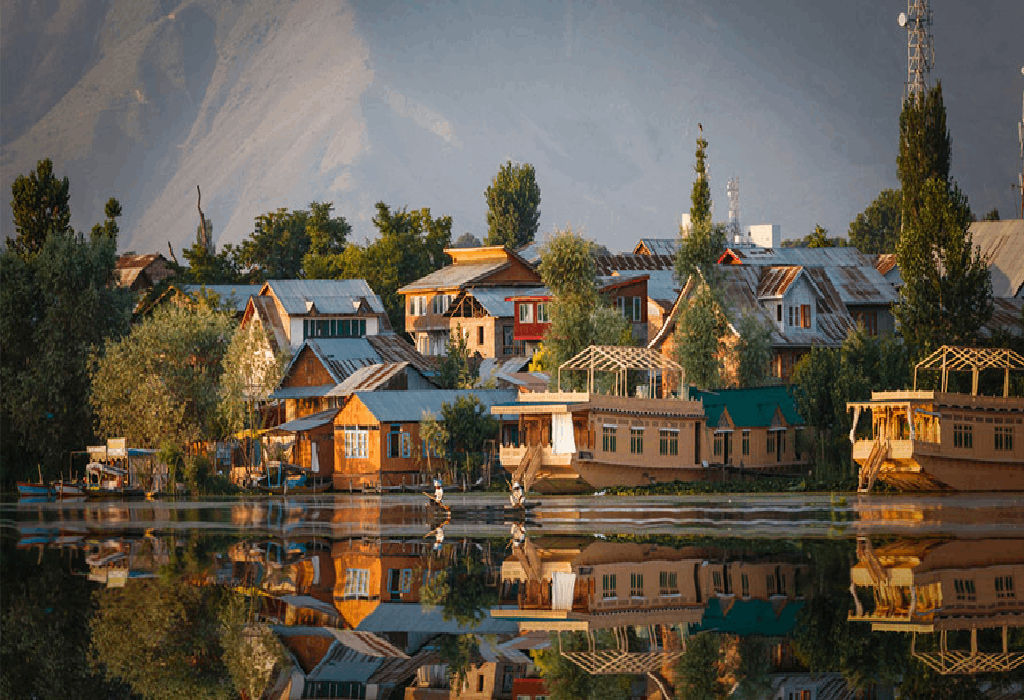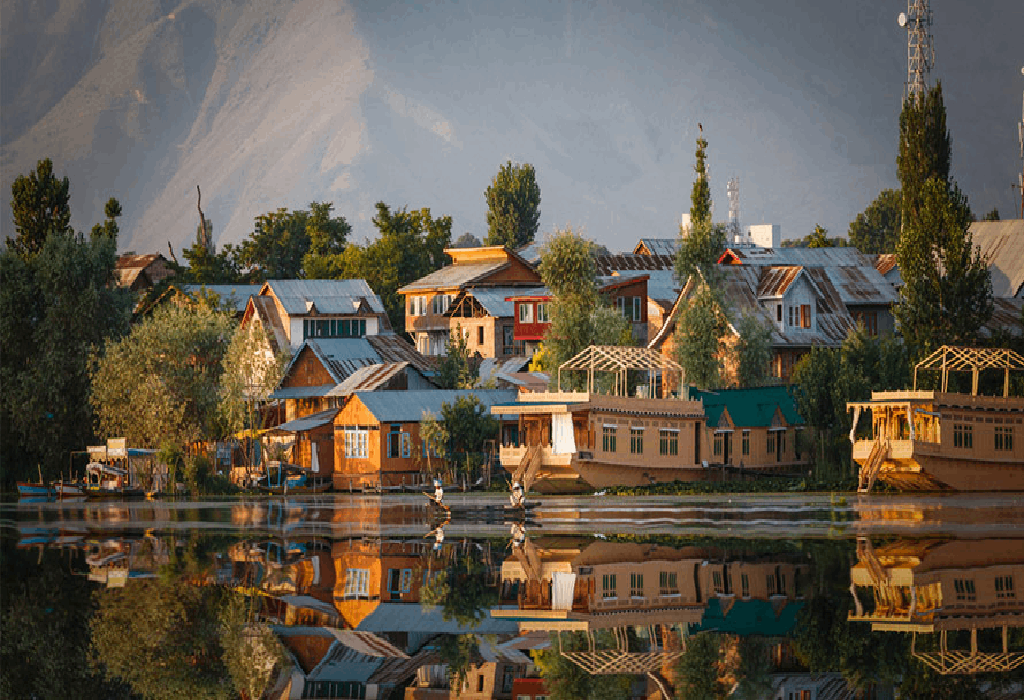 Why? – Because it is the Venice of the East.
The four main attractions of Srinagar are – Chinar and Willow trees that dot the entire city, the Dal Lake that looks absolutely gorgeous any time of the day, the high quality kesar that is bought and sold in most shops across the city, and the various famous Mughal gardens like Shalimar Bagh, Nishat Bagh, Pari Mahal, etc. You will not run out of things to do and places to see in Srinagar.
Don't Miss – Spending a night on Dal Lake in one of the houseboats. If you can't do that, a ride is definitely worth the time and money. The floating market makes for a fun activity.
So, where are you planning to head to? Any more summer vacation destinations you have in mind? Tell us in the comments.
Also Read: Best Tourist Places to Visit in India during Summer