Can Folding Laundry Ever Be Fun? You Bet!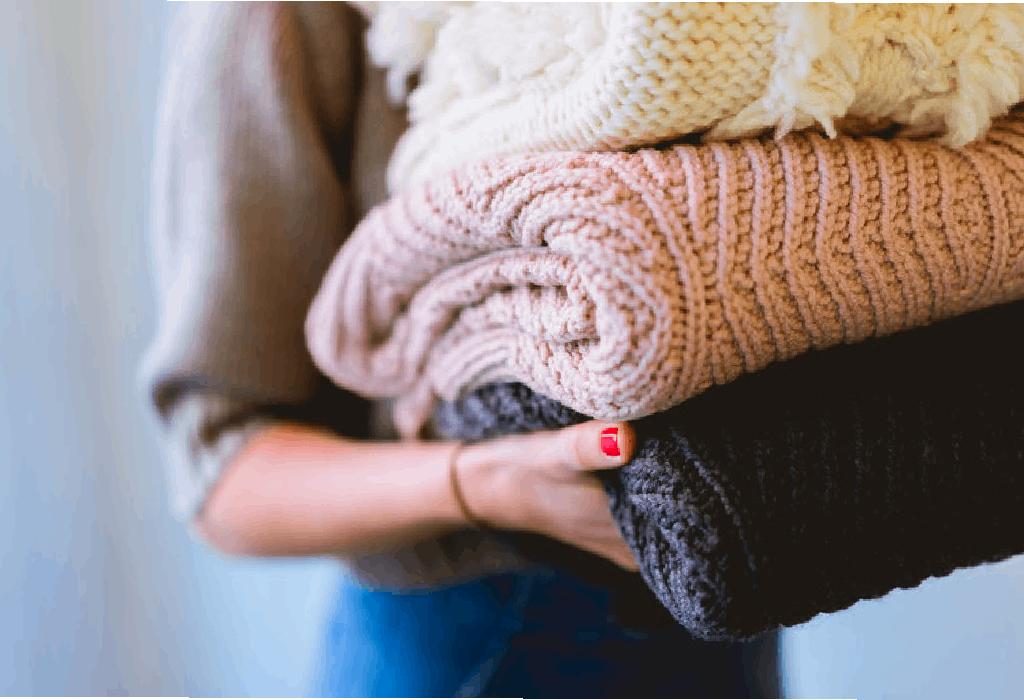 In this Article
You come across many who think doing laundry is hard. But you know better. What's an even bigger pain especially if you have a large family is folding clothes! But don't let that stop you from making it fun. Try out some of these ideas to entertain yourself whilst busy with the family's clothes.
How To Make Folding Laundry Fun And Stress-Free
1. Jazz it Up
Listening to music can lift anyone's spirits. It's the easiest way to adjust your mood to the task at hand. Play your favourite tracks and sing along. Maybe you could also try out a few dance steps while you're at it. Before you know it, the time would've passed and there'll be a nice pile of neatly folded clothes staring at you.
2. Show Time
Nothing gets rid of the boredom of folding laundry like watching TV. Pick a movie or a TV series that you can't get enough of. That way, you won't be missing out on anything while you fold and put away the clothes. A musical is an even better choice if you have to be in and out of the room. Just turn the sound up and go about your business. It might also be a great time to catch up on the news before other chores fill your day.

3. Catch Up on Your Reading
Is night time the only time you get to read those thrilling murder mysteries and engaging love stories? Well, doing the laundry and folding the clothes can present you with the ideal time to pick up where you left off. You can alternate between reading one chapter and folding the clothes then getting to another chapter and the kids' clothes. If you're a bookworm, it's the perfect way to make the most of your time.
4. Rope in The Family
You'll be surprised at how laundry folding with the family can be a fun activity. It'll also instill a sense of responsibility in your children. Turn it into a competition to make it more enjoyable. You could offer incentives like whoever has the most neatly folded clothes gets the biggest slice of cake. It can be fun to set a timer and see who folds and puts away the laundry first.
5. Get Chatting
Folding laundry is a good time to get on the phone with a friend and catch up on all the latest gossip. Just plug in a pair of earphones and chat hands-free. You could also have a call conference with your best friends. They'll love the chance to get up to speed on all the latest happenings.
These tips for doing laundry will help make the task lighter and more stress-free. After all, washing and folding clothes is something you do every other day so might as well learn to enjoy it. Who knows? You might surprise yourself one day by actually looking forward to it!