Buying, Wearing, and Caring for Bras – 16 Mistakes to Avoid!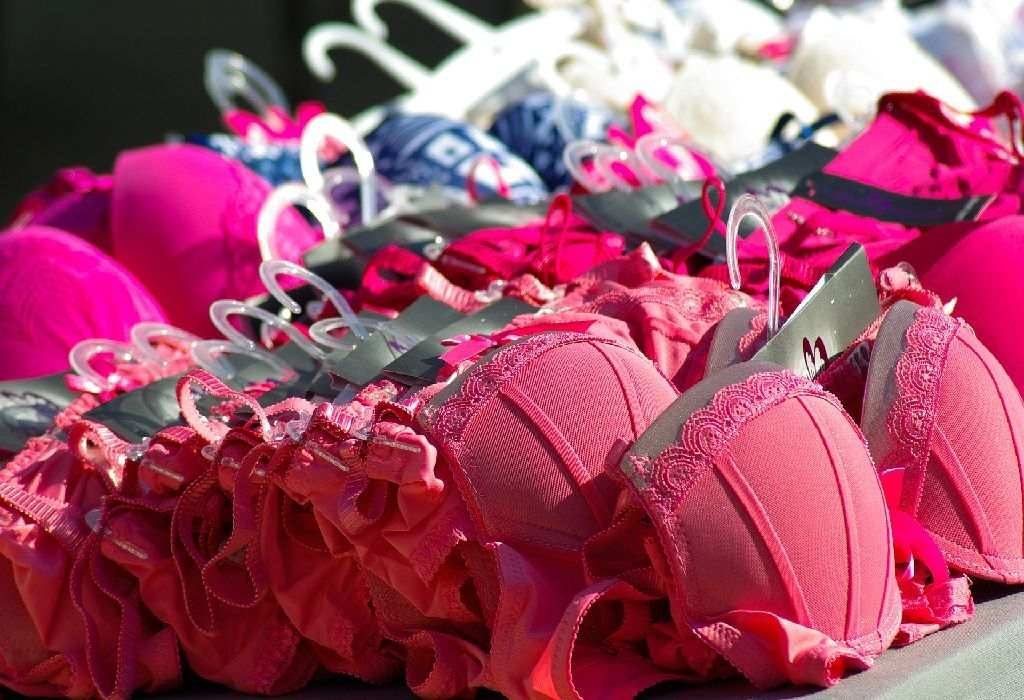 These are the mistakes you need to avoid making to ensure and extend the lifespan of your bra, and the health of your breasts!
Aaahh, the bra! A trusty contraption that holds up your 'girls'; although, it may not be the most comfortable item of clothing you own. Be it straps that dig into your shoulders or keep peek-a-booing from under your top; the underwire that protrudes out of the undergarment and into your skin; not to mention having to choose from 50 different types of similar-looking bras to go under your outfit, only to have it make a guest appearance while in public!
Love it or hate it, there is no denying that sometimes, a really good bra – lacy, sexy, colourful – can elevate your confidence and make you feel really good. And no one gets to know why!
But your bra is not really to blame for sliding off your shoulders or peeking out from under your top. As it happens, you may have been making certain mistakes; right from buying a bra to wearing one, that can result in those mini wardrobe malfunctions, and also reduce the life of your favourite pieces of lingerie!
Top 16 Bra Mistakes You're Making
Whether it comes to buying, wearing, or even storing your bra, these are some of the mistakes you may be making.
Mistakes You're Making While Buying and Wearing Bras
Ready to be surprised with some of the common mistakes you make while splurging on bras? Let's go!
1. Choosing Too Large or Too Small a Band Size
The band of the bra should not be loose, because then it wouldn't lift your breasts or provide support. But that doesn't mean that it should be so tight that it leaves behind stripes that proclaim that you've been wearing a bra! When worn, the band should stay parallel to the floor; it shouldn't ride up your back, looking like an arch made of cloth, and causing skin to bulge in the process. Ideally, if you are able to force in two fingers under the band or you see that the bra is able to clip on all the hooks, it means that your bra is a good fit.
2. …Or Too Large or Small a Cup Size!
The cup size of the bra should not be too small, because all you're doing is trying to force your breasts into a tiny little piece of cloth and metal. You'll already know what we're talking about when we say that a small cup size leads to skin and fat puckering around the edges of the bra. But if it's too large, you'll notice that you're constantly having to adjust your straps to make the bra stay in place; or that the fabric of the bra is wrinkled where there isn't enough stuff to fill it in!
3. Buying Bras That Fit in the Tightest Clasp
A point that is sure to raise some eyebrows, but there is a good reason behind why this is a mistake. If your bra fits you perfectly well while it is hooked in on to the last clasp, then it's the right choice. As the bra ages and stretches with time, you have the option of tightening it by fixing the hooks on the tightest clasp. This gives you longer use out of your favourite, go-to bras!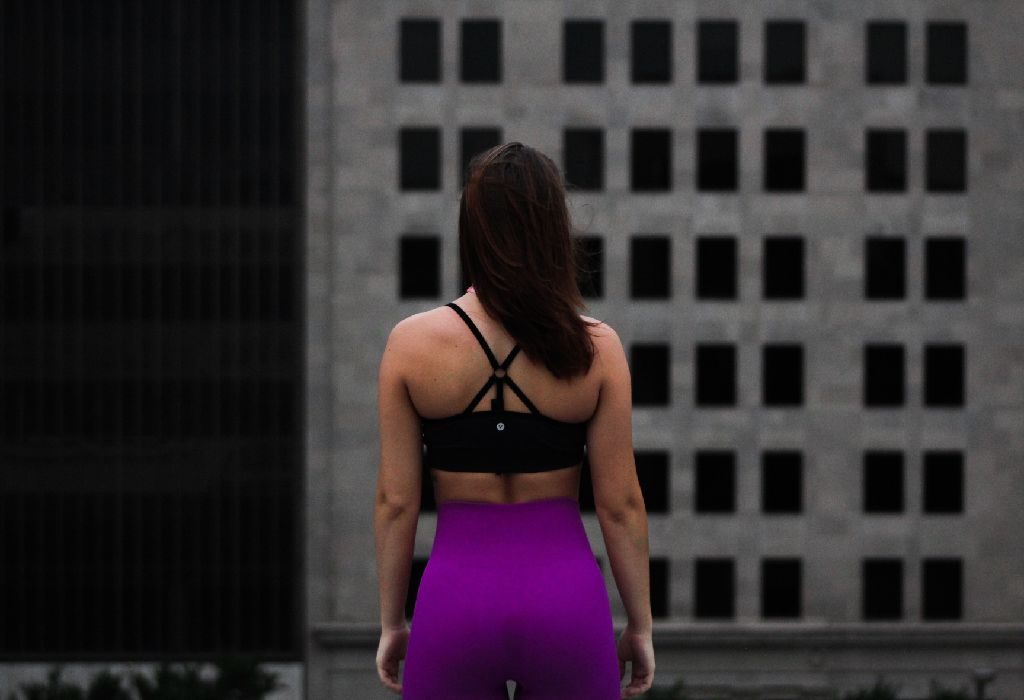 4. Choosing the Same Size Whichever Store or Brand You're Shopping From
You may be a regular 'Medium' at your favourite store to shop at; only to find a top with the 'M' label on it too tight to try on at a different store. The parameters of clothes' sizes change from shop to shop, brand-to-brand. The same thing goes for your bras too! Don't blindly pick the first one you see marked with your size; most outlets do not allow the return of undergarments once purchased. And for an item of clothing that you can't even show off in public (well, at least in regular circumstances!), it IS too hideously expensive to make mistakes with!
5. Not Compensating for the Change in Cup Size When the Band Size Changes
Time for some Math lessons that proved useful in real life – the cup size and band size of a bra are directly proportional. When one increases, so does the other; which means you need to make the necessary changes while picking either a smaller or a larger cup size. For example, if the band size on a 34B ('34' being the band size, 'B' being the cup size) is too loose for you, choose a larger cup size (C) and a smaller band size (32).
6. Buying Bras with Straps Too Tight or Too Loose
Just because it's creating craters in your shoulders doesn't mean that it's the right fit because it's perfectly tight! And straps falling off your shoulders are an obvious no-go. The best way to go about choosing a bra where the straps fit right is to check if they're staying on well when the bra is clipped into the last hooks. The "two-fingers" rule applies here as well – if they can get under your strap comfortably and be placed one on top of the other, you have a winner. For women with a larger bust, it's best to opt for bras with wider straps for even weight distribution.

7. Not Wearing the Right Clothes While Buying Bras
You need to see how a bra looks under your regular clothes, not as a standalone item of clothing. For this, wearing loose-fitting or high-collared clothes will not help you out much. Instead, wear a well-fitting shirt or T-shirt which shows the various shape effects that the bra can provide you.
8. Choosing Seamless Bras
Sure, they look better under your clothes and it's nice to not have the lines showing while wearing your favourite tee. That being said, the seam of the bra offers support to the breast tissue, and also gives way better fitting to your breasts under clothes. Also, the lines don't show if you're wearing them under dark clothes anyway; so keep the seamless ones for occasional use, as opposed to for daily wear.
9. Buying Bras with a Poking or Protruding Underwire
Agreed, bras are not super comfortable. But that doesn't mean you suffer in silent agony while the metal wire stabs mercilessly into your skin. It simply means that the cup size you've chosen is too small and your suffering can be put to an end by going for the next size.
10. Putting on a Bra…and That's It
Once you think you've found everything you've been looking for in a bra, it's time for one more test – a technique called 'Scoop and Swoop'. While trying on a bra, bend forward and hike up the bra. Now make sure that every part of your breasts is in those cups – this means pushing in any bit of skin and fat that are bulging out from the sides of the bra, which very much belong inside it! Once you're all done, stand up straight and assess if the bra is still fitting you right – no spillage, the straps aren't digging down in your shoulders, and the centre of the bra sits straight against your chest. If all the boxes are checked, you're good to go!
Watch: How to Put on a Bra the Right Way
Key Takeaways:
It may sound silly, but the right way of putting on a bra can help you judge whether the fit of your bra is right, and increase its lifespan too.
Before putting on a bra for the first time, make it completely loose.
Apply the 'Scoop and Swoop' method.
Adjust the straps correctly again once it's on.
11. Wearing a Bra for More Than Two Days in a Row
Apart from hygiene issues (such as the bra soaking in the dreaded under-boob sweat that comes along with summertime), wearing the same bra on the second day compromises its elasticity. It stretches it out faster and shortens its life-span. Ensure that you have a couple of practical choices (such as black or nude bras) that can last out over the week, rather than repeating the same one for two days or more.
12. Not Wearing an Appropriately-Coloured Bra for an Outfit
One of the common misconceptions when it comes to avoiding bra-related wardrobe malfunctions is to wear white with a white outfit. But as it happens, white bras tend to be highlighted under your top; something like a sudden flash of harsh lighting can reveal what you're wearing inside! You may even consider it a safe option to wear light colours under dark fabrics. Wrong again! Nude bras work well for lighter clothing, while going dark inside and out pays off for darker colours.
Surprise! Red Bras Work Best with White Tops
Sceptics with your raised eyebrows, here's what we know. Our skin has red undertones, and red-coloured fabric absorbs light in a way that makes it blend against our skin naturally. This helps it go undercover (literally) and turn invisible under white shirts. Take note, however; red means red. Don't try to replace it with pink, which is in the same colour family, but is completely noticeable. Opt for a true-red colour or something which a darker or blue undertone, instead of anything with orange or pink undertones.
13. Thinking One Bra-Type Suits All
You have polo-neck tees, V-neck tops, plunging necklines, and some of those gorgeous dresses where the straps seem to be the focal point of attraction of the outfit. Of course, your favourite bra isn't going to compliment all these various styles! Depending on whether you have small or full breasts, and also on your outfit, there are different types of bras that can go under each. Balconettes, sports bras, strapless bras, push-up bras – the list goes on!
Other Major Bra Mistakes You're Making
You paid a fortune and got yourself some nice, pretty bras after much effort. Good for you! Then why wouldn't you go the extra mile and store and wash them the right way, to make sure that they last for a longer time!
1. Folding Your Bras, One Cup in the Other
While this saves a lot of place in your drawers, it's not very beneficial for your bra. The underwire can get displaced, and cups can get wrinkly or damaged; not to mention damage to the fabric in the centre of the bra where it is twisted into place. Instead, stack them or lay them flat, one inside the other in a line.
2. Throwing Your Bras in the Washing Machine
They are called delicates for a reason – throwing your bras into the washing machine along with the rest of your clothes and running them through a heavy cycle can easily stretch and wear them out faster. Instead, hand-wash your bras in a mild wash, squeeze the water out gently, and hang them out to dry (but not by the straps, as this stretches them out further). Heat is the one thing you shouldn't expose your bras to, because you don't want the elastic melting away, reducing your bra's longevity. Therefore, wash your bras in cold water, and avoid tossing them in the dryer at all costs.
3. Keeping Your Bras for Too Long
It does feel like you're spending so much money on these dainty little things that you might as well get the most use out of them. But a bra's life extends to 6 to 8 months, post which you'll notice stretching and wearing of the material. This is why you need to have a couple of bras, so that you can rotate them continuously and extend each one's lifespan.
5 Good Bra Habits to Follow
For the sake of your bras and your breasts, here are a few good habits you need to adopt!
Understand that your breasts keep changing depending on the different conditions your body goes through. There will be a change in breast sizes, for which it is necessary to get a fitting done before you go bra shopping.
Invest in quality pieces. There are options available starting from Rs. 600 and go beyond Rs. 2000 too. You don't have to go overboard and break the bank when it comes to shopping; but you'll see that spending a little more to purchase a good bra pays for itself, when the bra is still intact and good-as-new 6 months down the line!
Don't stick to bras with underwire. While they are useful and elegant, excessive use of such bras can be harmful to your breasts, not to mention totally uncomfortable.
Let your breasts breathe! You don't have to imprison them in cloth cages all day long. Wearing a bra for 8 to 9 hours a day is more than enough. And don't worry about gravity doing its thing and causing your breasts to sag – sagging will occur due to ageing anyway!
Embrace what you have – just like every other aspect of your body, your breasts will also differ from that of the woman next to you. Don't worry about them being too small or too large or being of a different shape than what you wish – instead, accept what you have and accentuate them with the right type of bras!
Now that you know what to avoid the next time you're out bra-shopping, or think twice before stuffing in your delicates into your drawer, you'll notice how much longer your bras can now last – and splurge on a new one with all that money you saved too!
?>