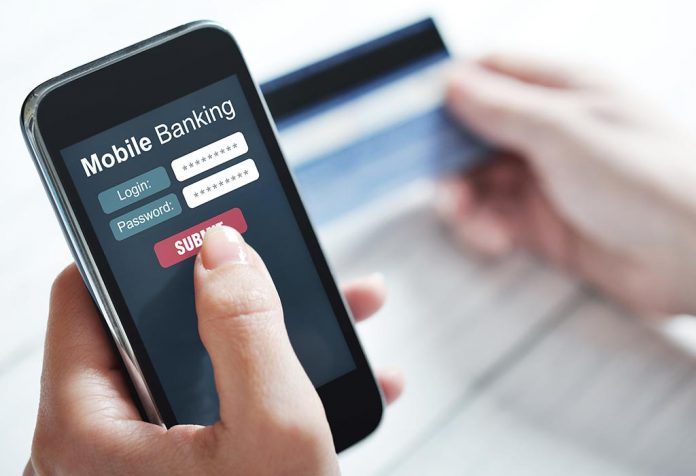 Last Updated on
Gadgets have taken over the 21st century! We're residing in an era where the solution to even the slightest of our problems is right in our hands (quite literally with all our gadgets). Irrespective of whether you're looking for restaurants or booking an appointment, it's all there, right at the click of a button.
Despite the plus points of banking applications and the fact that it has made life so much easier, most of us still prefer paying our frequent bank visits to deposit cheques and transfer money, among other things. We prefer conducting all sorts of transactions offline, and take pride in getting those passbooks printed, as written proof of these transactions. It is quite evident that we find it hard to trust mobile apps with the security of our transactions. However, think again!
8 Advantages of Mobile Banking
Here are some of the boons of mobile banking you'd wish you knew.
1. View Your Account History
Thanks to mobile banking, you need not visit your bank from time to time to get historical records of all your transactions. You also don't have to stack all those passbooks to keep those records for future reference. The data for all your transactions is right there on an app! You can easily view all your transactions with the exact amount, time and parties involved. You can add filters for a quick view, and categorise these transactions based on your preference. It does sound better than inking sketches on passbooks.
2. Set Alerts
This is another cool feature of mobile banking, one that will help you keep tabs on your financial status at all times. Mobile banking apps allow you to set alerts so that you get instant notifications whenever there is some activity in your account. These alerts can be customised based on your preference. So, whether it's the sweet sound of your salary being credited or the deadline of bill payment, you might miss out on it, but your app won't fail to send you timely reminders.
3. Easy to Access
Mobile banking is no rocket science! You'll find your way through the app in no time. Additionally, you can perform numerous functions on the go; paying your bills, transferring money, viewing your transaction history or paying your child's tuition fee, it's all right there. All you need to do is install the app on your phone and get started. And why stick to your phone, when digibank by DBS can be installed on any technology-driven device. You can easily transact through your desktop or laptop as well. It's like an entire bank squeezed into your smartphone.

4. All-time Availability
For the working mums and dads out there, it's not easy to step out of your busy routines to visit the bank. This is where the importance of mobile banking steps in. Apps don't have operating hours and can be assessed anywhere at any time. All you need to do is check into your account and get started. It's all there, right at your fingertips. Also, worry not, even if it's midnight, the transaction is as safe as it would have been during any other time of the day.
5. Safer than Internet Banking
For a little background, mobile banking and internet banking are not the same. Mobile banking is done through an application on the phone, while internet banking is done through the browser on a single webpage. It's much safer to transact through an app rather than filling your details on a potentially unsafe portal. Certain banks like DBS guarantee 100% security when it comes to money transactions, so you need not worry about your money slipping into wrong hands.
6. Customisation
Mobile banking offers you the benefit of customising your account based on your frequent activities. Instead of sifting through millions of pages on the internet, or waiting in an hour-long queue at the bank, you can simply log in to your account and quickly finish what you were looking for at any point of time. Every single service that would have cost you time and energy at the bank is right there on the application on your phone. You can add filters to make it easier for you to find the service that you need.

7. Instant Fund Transfer
Mobile banking has got you covered, especially when you're running late on paying bills. If there's a last-minute payment that you need to make, you need only log into your account and make the payment. It's quite convenient and surprisingly instant! Also, it's a lot better than waiting in a long line at the bank, depositing the cheque and then staring at your phone for a text notification to confirm the transaction.
8. Put your Money to Work
When a medical emergency strikes, what would you prefer – peace of mind or worrying about the costs associated with the hospital bills? If it's the former, then mobile banking is just what you need! With affordable health insurance plans, policy covers for a wide range of treatments and amazing tax saving benefits, you can easily invest in an insurance policy (health, accident or travel), and bid farewell to your cost-related worries. Similarly, you can quickly invest in deposits and mutual funds at the click of a button and watch your money grow, over time.
The advantages of mobile banking are galore, and digibank by DBS offers all those mentioned above (and many more!) benefits at the click of a button. All you have to do is log into the app and get started. It's that simple!
Honestly, mobile banking has its own set of benefits. Technology-enabled banking is the future of banking in India. Gradually, more and more consumers a leaning towards mobile banking to manage their money, and you too should give it a try!
Also Read:
How to Choose an Online Bank?
Cashless Transactions: Advantages and Disadvantages
How to Choose Best Mutual Fund in India