7 Things to Consider When Picking a Diaper for Your Baby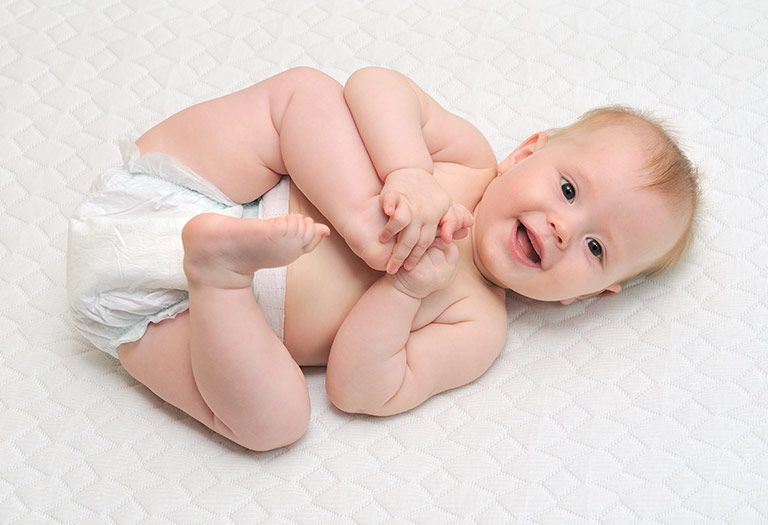 In this Article
There are parents who spend a fortune on diapers only to end up with a baby who is irritable, uncomfortable and cranky! As babies can't convey their feelings, it's up to parents to figure out their little one's needs. Whether you've just brought your newborn home or think you're going wrong with diapering, we've got you covered! Our diaper-buying guide will help you pick the diaper packet that is just right for you and your little one.
Diaper Buying Guide for New Parents
Picking diapers may be confusing, with various brands competing for your attention. You may be tempted to pick up the first one you see; however, keep in mind that it may not be the correct choice for your little one's bottoms. So, what should a new parent look for in a diaper? We'll tell you.
1. Brand
This is the first and most important of all the other criteria. Reputed brands that have been in the diaper manufacturing business for long should be opted for rather than the local, unheard-of ones. These companies possess expertise and conduct research to come up with newer and better features, which leads to our next point.
2. Diaper Features
Once you've decided on a few good brands, it's time to check whether they have the following features:
Good Absorbency
The diaper should be able to absorb a lot of pee and poop without leaking or becoming saggy. A leaky diaper can cause the baby's skin to come in contact with the wetness, thus leading to irritation and diaper rashes.
Wetness Indicator Lines
Nowadays, brands like Huggies have come out with diapers having wetness indicator lines. These are white lines that turn yellow when the diaper becomes fully soiled. It's a very useful feature as it helps moms check the wetness of the diaper and change it immediately.
Softness and Breathability
As your baby's skin is delicate and sensitive, the material of the diaper is of prime importance. Ensure that the diaper is made from soft and breathable material, so as not to restrict air flow to your baby's bottoms.
Stretchability and Fit
Another important feature you should look for in the diaper is stretchability. It should be stretchy enough to comfortably fit your little one without leaving any creases and marks on the skin.
3. Baby Size or Weight
Diaper sizes work differently for babies depending on their weight, so it's best to get your baby weighed before going on a diaper-buying spree. She will need bigger-sized diapers every few months, so avoid stocking up on one size. Go for the next size only if the diaper has become too tight for your baby. Buying as and when one packet gets used up will save money and the hassle of unused diaper packs lying around.
4. Pooping Habits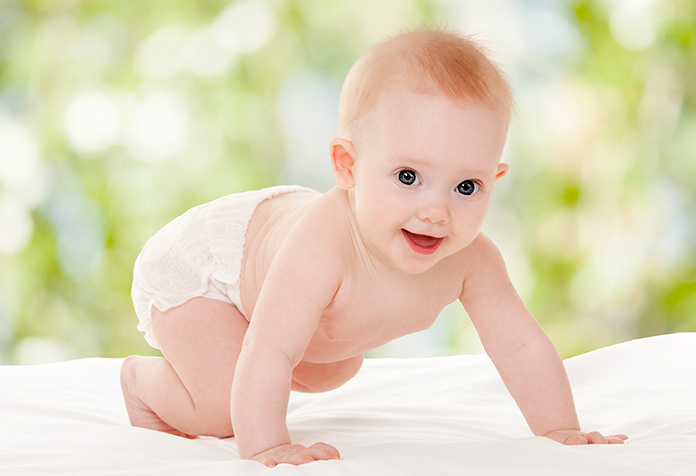 All babies are unique and so are their peeing and pooping habits. Your baby will most likely pee and poop frequently throughout the day. This is why a durable and highly absorbent diaper like Huggies Ultra Soft Pants is recommended, to prevent her from dampness and diaper rash.
5. Budget
Knowing your baby's pooping habits will help you estimate how many diapers you will need in a month and the amount you would likely spend on them. A high price doesn't always translate to excellent quality, so we recommend that you look at the features rather than the price tag. A useful tip – buy the smallest packs of two or three diaper brands and try them on your little one. Once you note the product that suits her delicate skin, you can go for bigger value packs.
6. Skin Sensitivity
If your baby has sensitive skin, the first worry on your mind would be, "What if my baby gets diaper rash?" Popular belief has it that cloth diapers don't cause rashes, but that's not always true. Diaper rash can be caused by any moisture that's sitting around in your baby's diaper area. In fact, you can keep diaper rash away by choosing disposable diapers like Huggies Ultra Soft Pants that have been medically tested to keep your little one's bottoms rash-free.
7. Convenience
Caring for a newborn is nothing short of a challenge for new parents, given the sleepless nights and never-ending feeds. In such a situation, disposable diapers provide the ultimate convenience and hygiene as they don't need to be washed, unlike cloth diapers.
Choosing the right diaper is one of the most important decisions you will make as a new parent. We hope our list has solved your which-diaper-to-buy dilemma. Now that you know what to buy, we're sure your baby will be happy and cheerful!
Also Read:
How to Buy Quality Diapers At Affordable Cost
Cloth Diapers v/s Disposable Diapers: Which Is Better
Effective Ways for Changing Your Baby's Diaper