7 Essentials to Keep Your Baby's Skin Protected This Winter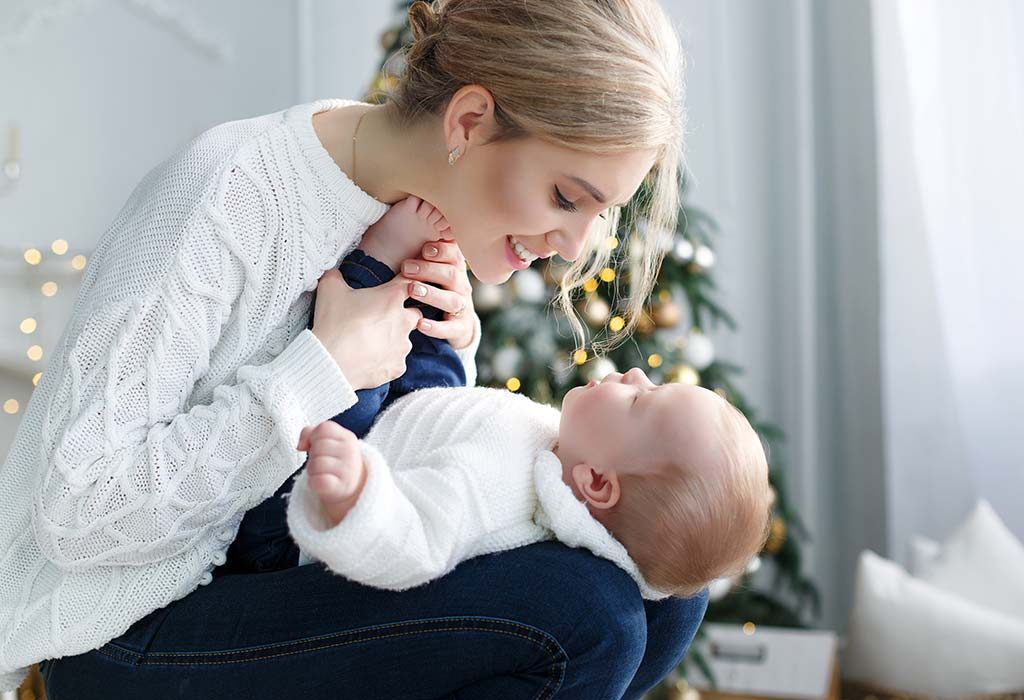 With the winter season finally upon us, it's time to bring out comfy sweaters and blankets to snuggle in with your baby. While you're taking measures to ensure your little one doesn't fall ill during this season, the dry, chilly winds require you to be on top of your game, even when it comes to just caring for your little one's skin. We're bringing you the top 7 winter care essentials that countless mommies and daddies swear by, to keep their baby's skin soft, healthy and moisturised as the temperatures drop.
Video: 7 Must-have Winter Skin Care Essentials for Babies
Must-Have Winter Care Products for Your Baby
Winter can be rough on a baby's delicate skin, causing dryness and eczema flare-ups. Your little one's skin may require some extra care during this time, and these seven products will do wonders in keeping her skin protected during this chilly time.
1. Baby Lotion
A crucial part of any skincare routine, lotion or cream locks in moisture and keeps the baby's skin hydrated throughout the day. Use a product made with natural ingredients and moisturise your baby's skin right after her bath for maximum benefits.
FirstCry Recommends: The Moms Co Natural Baby Lotion
This lotion is gentle, hypoallergenic, and made with organic actives that deeply nourish and soften dry skin.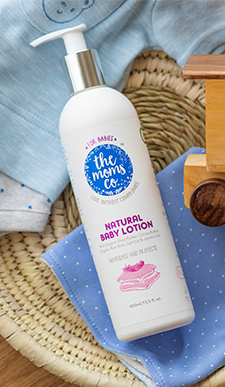 2. Baby Wipes
There's no home with a baby that doesn't have a few packets of baby wipes handy. Whether you use it for diaper change clean-ups or simple to clean up spills, baby wipes become one of the most handy items when you have a baby. It's important to choose a product that is soft, hydrating, and doesn't contain alcohol and parabens so that your little one's skin (especially the sensitive diaper area) is protected against inflammation or rashes!
FirstCry Recommends: 'Mother Sparsh Unscented 99% Pure Water Wipes'.

Made with pure water and skin-friendly, organic fabric, these baby wipes are soft on your baby's delicate skin and clean it thoroughly, without causing any redness, irritation, or allergy.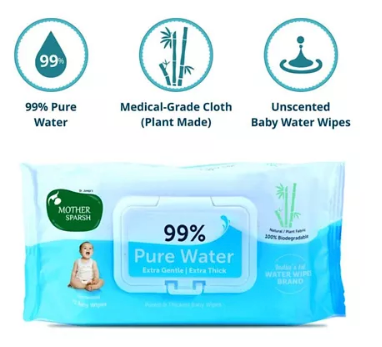 3. Baby Massage Oil
Daily massages in the winter season will nourish your tiny tot's skin and leave her feeling relaxed and happy. Choose a light, non-greasy massage oil that soothes, plumps, and hydrates the baby's skin. Remember, massages increase your bond with your baby; you want only the gentlest product to ensure that massage time is a tear-free, happy time for your sweet baby!
FirstCry Recommends: Himalaya Herbal Baby Massage Oil
A light, gentle, and non-staining product, this massage oil is infused with olive oil and winter cherry acetate, which will soften your baby's skin and improve her skin tone.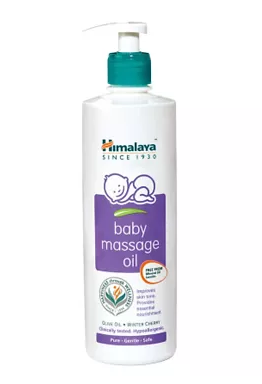 4. Baby Shampoo
With all the care doled out to the baby's skin, don't forget her scalp, which can easily dry out without proper care. A gentle, hypoallergenic, and hydrating shampoo is the way to a healthy scalp. Brownie points if the shampoo comes with "no more tears" on it, you know how much babies can wiggle during bath time and you don't want her little eyes irritated!
FirstCry Recommends: Baby Dove Rich Moisture Shampoo
This wonder-shampoo is hypoallergenic, pH neutral, and enriched with a moisturising cream that gently cleans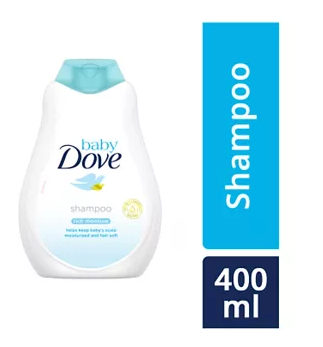 5. Baby Wash
Bath time is tricky during the winter season, as your baby's skin is most prone to dryness during this time. Keep your baby's skin hydrated by using a gentle, soap-free, moisturising baby wash for her. Make sure that you pick a thicker, creamier wash during winter!
FirstCry Recommends: Aveeno Baby Daily Moisturising Bath
A tear-free, soap-free formula, this moisturising cleanser contains natural oat extracts that gently cleans and nourishes the skin, leaving your little one with healthy, soft skin.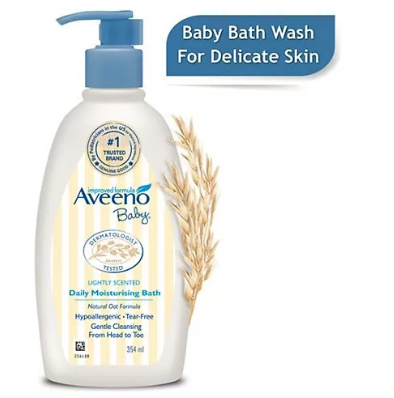 6. Baby Facial Cream
You've probably heard this before; the skin on the face is thinner than the skin on the body. Give your little one's skin some love with a hydrating facial cream that gently enriches your baby's skin, keeping it soft and protected from the cool winter air.
FirstCry Recommends: Sebamed Baby Protective Facial Cream
This moisturising facial cream shields the skin against toxic substances, along with soothing and hydrating your baby's soft skin to prevent dryness.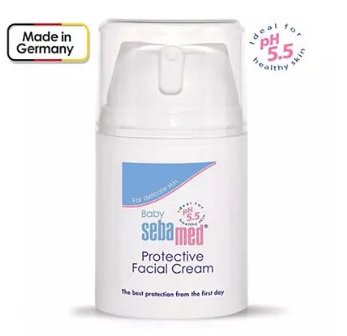 7. Lip Balm
Drooling and lip-licking breaks down the protective top layer of your baby's lips, leaving it vulnerable to the dry winter air. The result, chapped lips! Whenever you notice your baby's lips becoming dry, apply a thin layer of a baby lip balm to keep her lips nourished, pink, and soft.
FirstCry Recommends: Sebamed Baby Lip Balm
Enriched with shea butter and Vitamin E, this natural, hydrating formula safeguards your little one's lips from dryness, inflammation, and irritation, leaving them soft and plump.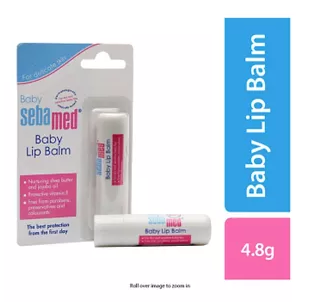 Don't let the harsh, chilly air get the better of your baby's skin. Pamper your little one from head to toe with these seven must-have products and ensure her skin remains soft and hydrated no matter the temperature outside.
Also Read:
How to Keep Baby Warm in Winter
Tips on How to Take Care of Baby in Winter