10 Wholesome Recipes You Can Make in Your Blender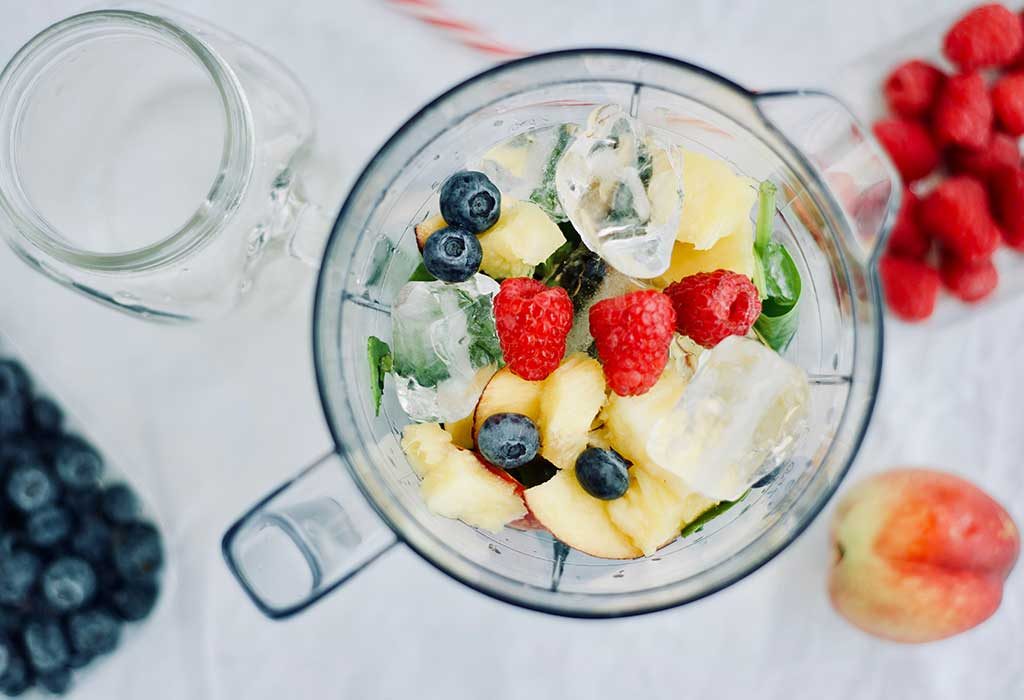 Cooking for children can be a little tough sometimes – you have to make room for tantrums, fussy eating habits, and days when nothing but junk food will satiate your child. As a parent, you're most likely Google searching recipes that will pump your little one's system with all the healthy nutrients while also making sure that those dishes don't take up half your day in the kitchen – well, you don't have to look too far! Some kitchen appliances may come in handy when you want to whip up something delicious (yet healthy) for your little one, and your blender is one of them.
10 Healthy and Delicious Recipes You Can Make Using Your Blender
A blender is more than just an appliance made for purees and juices; when used right, it can actually help cut your cooking time in half, or sometimes even completely! If you're looking for healthy and tasty recipes suited for your kids, look no further, and get that blender out!
1. Quick and Easy Honey-Banana Milkshake
This recipe is a great snack option for your little one! The health benefits of bananas and honey will give your child the after-school boost she needs to play and will keep her full.
Ingredients:
1 medium-sized ripe banana
1 tbsp of honey
1 cup of milk
Directions:
Roughly chop the peeled banana and add it to the blender.
Add the honey (you can add less or more, depending on how your child likes it).
Add the milk.
Blend the ingredients together, and serve.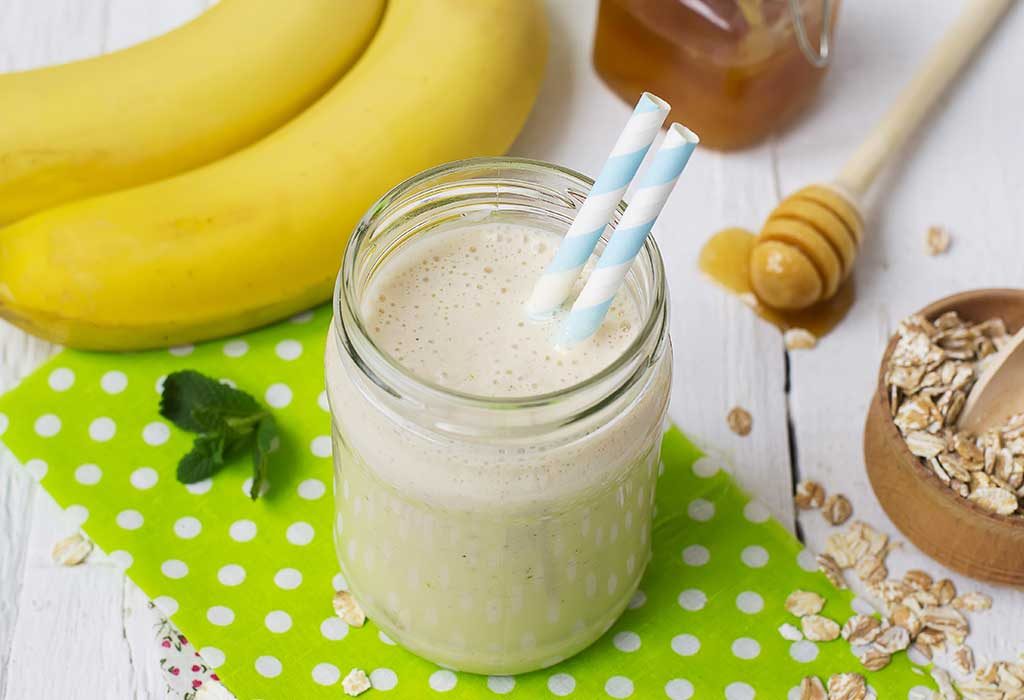 2. Hummus
This middle-eastern delight is packed with health benefits for your little one. Full of protein and healthy carbohydrates, you can serve this dish as a snack alongside some carrot and cucumber sticks or multigrain chips. You can also spread it on toast for a power-packed breakfast, or serve it as an appetiser with chips at your dinner party!
Ingredients:
1 cup of cooked chickpeas
2 garlic cloves
1/4 cup of tahini
2 tbsp of lemon juice
1 tsp of jeera powder
1/2 tsp of red chilli powder
2 tbsp of olive oil
Salt and pepper to taste
Directions:
Add all the ingredients, one by one, to your blender and blend till you get a fine, smooth paste. Serve immediately.
It's important that you get a blender that is powerful enough to make a silky-smooth dip that is free of lumps. Wonderchef's Nutri-Blend works flawlessly in that regard – its wet blending blades ensure that every ingredient is mixed in well, producing a delicious result!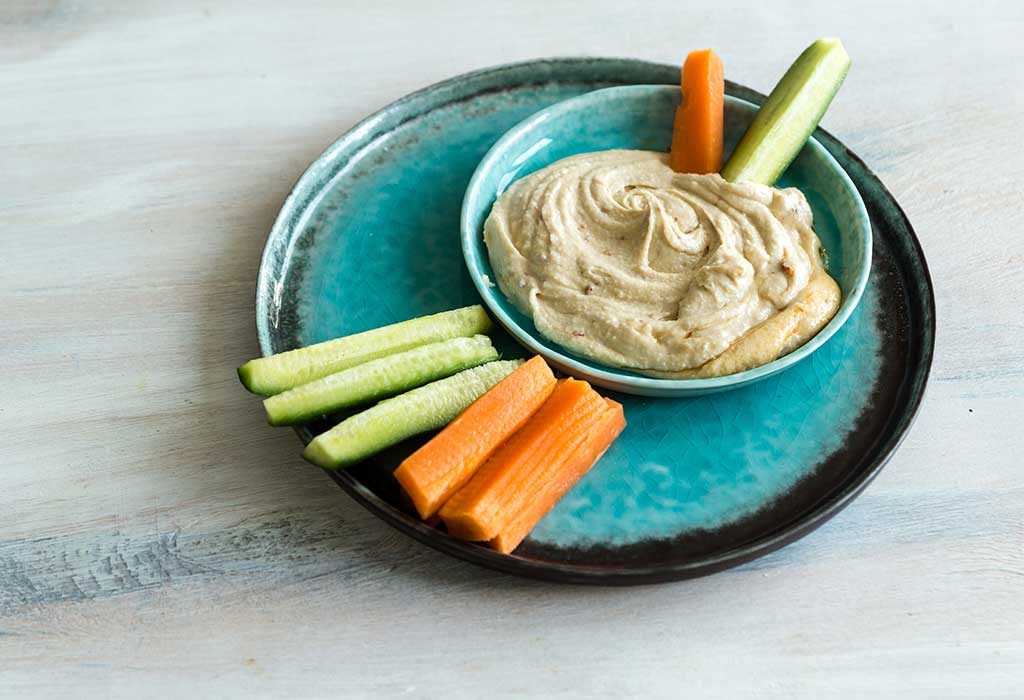 3. Berry Smoothie Bowl
A smoothie loaded with the goodness of fruits and yoghurt is a healthy dessert idea for kids. This recipe is versatile, so don't hesitate to give this to your little one for breakfast if she isn't a heavy eater in the mornings. The probiotic properties of yoghurt and the antioxidant properties of the berries are an ideal snack to enhance your child's gut health. You can decorate this smoothie bowl with more of her favourite fruits too!
Ingredients:
1/2 cup of strawberries
1/2 cup of raspberries
1/2 cup of blueberries
1/2 cup of raspberries
3/4 cup of yoghurt
1/4 cup of milk
1/4 cup peanut butter
Directions:
Blend all of the ingredients together till mixed. Transfer to a bowl, and top with chopped bananas and some honey for added flavour.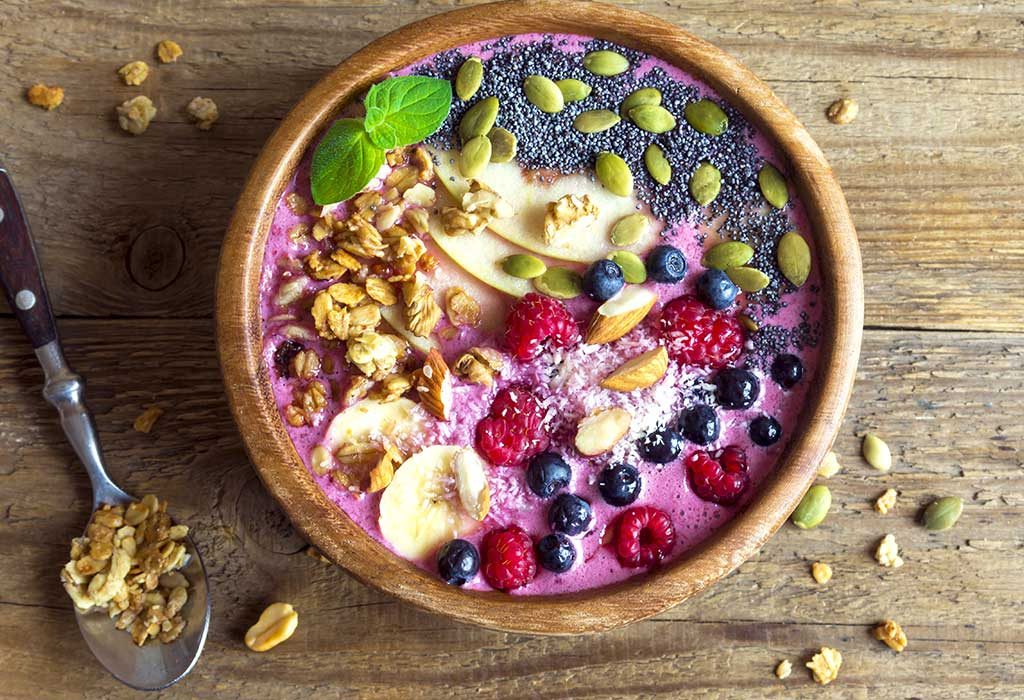 4. Tomato Basil Soup
Soup in a blender? Yes, you read it right! Tomato soup is loved by kids and adults alike, so go ahead and make this healthy, tasty meal in almost no time!
Ingredients:
5-6 medium-sized tomatoes, chopped
2 medium-sized onions
4 cloves of minced garlic
1/2 a stick of butter, or 4 tbsp of olive oil
1/2 a cup of milk
A few basil leaves
A pinch of red chilli flakes
Salt and pepper to taste
Directions:
In a large pot, heat the oil or butter. Add in the onions and garlic and saute till the onions turn translucent.

Next, add in the chopped tomatoes and stir. Add in the salt, pepper, and red chilli flakes and mix. Roughly mash the softened tomatoes at intervals.

Add in the milk and stir till the mixture comes to a boil again. Add in a little water to adjust the consistency, and allow it to simmer for about 20 minutes.

Turn off the flame and let the soup cool completely. To quicken the cooling process, put it in the fridge for an hour or so.

Pour some of the soup in the blender, and blend till you see no lumps. Continue doing so with all the soup in batches.

Reheat and adjust the consistency if required. When reheating, add in the chopped basil leaves and allow to simmer for about 5 minutes. Serve hot.
Soup-making can be a messy process, so make sure you have a blender that reduces your clean-up time. Wonderchef's Nutri-Blend is just the thing that will make life easier, no matter how messy it gets – it is easy to use and to clean. Have delicious soup and finish up in no time!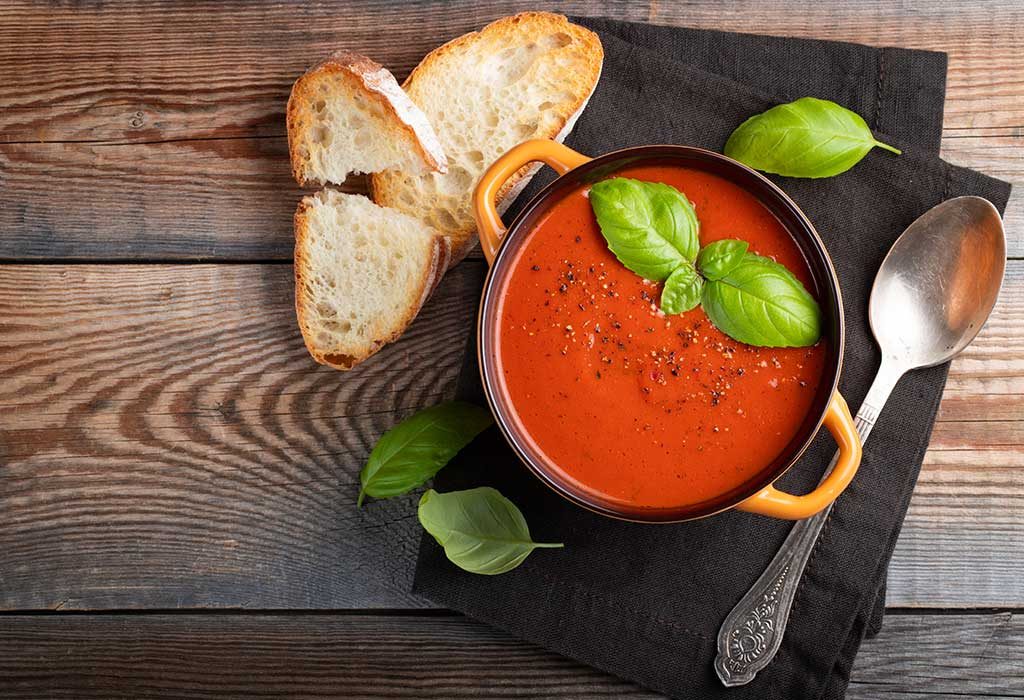 5. Homemade Peanut Butter
Peanut butter is a great source of good fats that are essential for your child's growth and development, but store-bought peanut butter is often loaded with preservatives and sugars that can do more harm than good. Worry not, because you can make delicious peanut butter at home – all you need is your trusty blender!
Ingredients:
2 cups of roasted peanuts
A pinch of salt
Directions:
Put the roasted peanuts and salt in the blender and continue blending for 1 minute. Your thick, creamy peanut butter is ready. Remember to be patient as the process needs to be continuous!
Ensure that you have a high power mixer/blender for the process of making nut butters.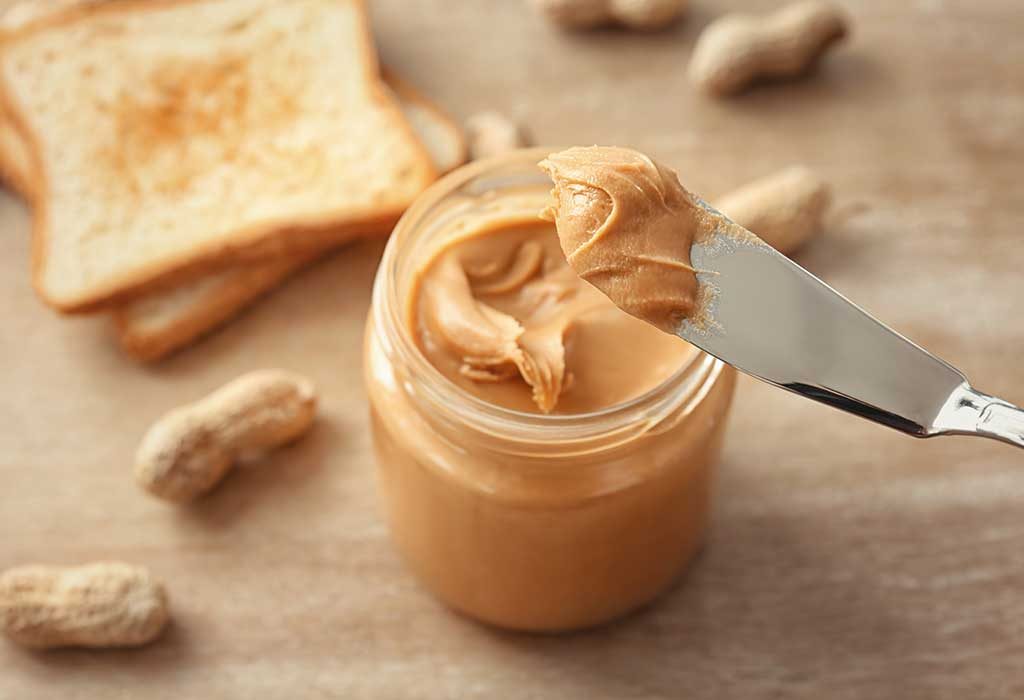 6. Sugar-Free Chocolate Ice Cream
Every once in a while, you and your family might crave some sugary goodness after a grand dinner. That's totally understandable; if you're still concerned about the harms of too much ice cream, your blender will come to your rescue! Here's how you can make everybody's favourite chocolate ice cream using your blender and healthier ingredients.
Ingredients:
3 large bananas, chopped and frozen solid
1/2 cup of milk
1/2 cup of dark chocolate chunks, chopped
1/2 tbsp of cocoa powder
1 tsp vanilla essence
Directions:
Blend all the ingredients together.
Transfer the mix to a bowl and freeze for an hour or two.
Scoop and serve.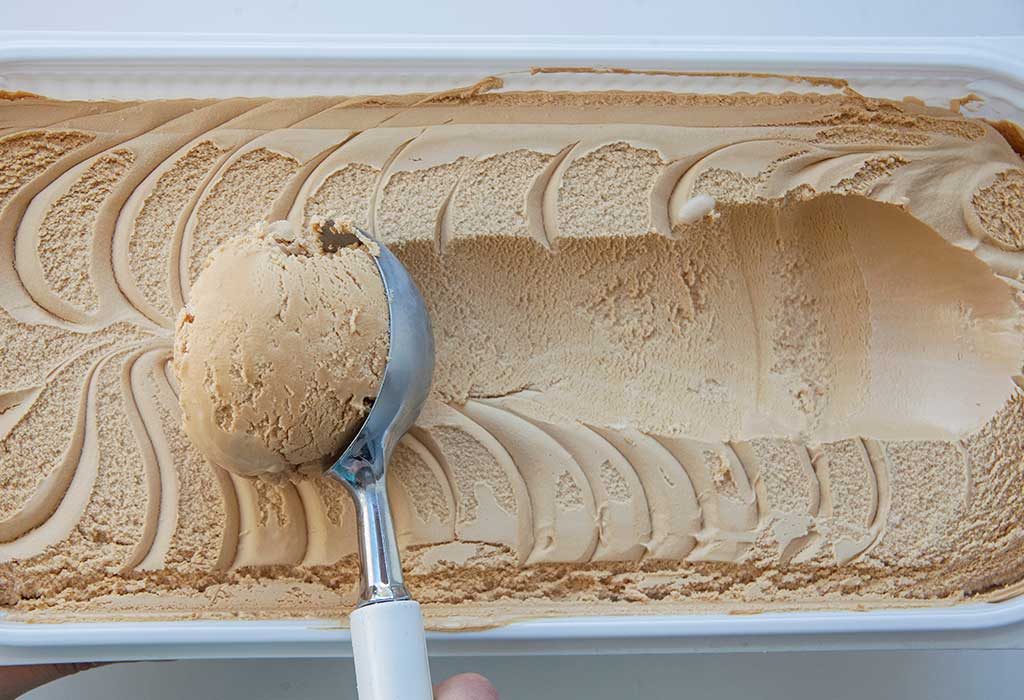 7. Homemade Almond Milk
Almond milk is an excellent alternative for people who are lactose intolerant. Here's how you can make great tasting almond milk at home.
Ingredients:
1 cup of almonds, soaked
4 cups of water
1 date for sweetness
1 tsp vanilla extract
Cheesecloth to strain milk
A clean glass bottle
Directions:
Soak the almonds overnight.
Transfer the almonds into a blender and add the water, date, and vanilla extract.
Blend the mix for 1-2 minutes, till you see a frothy, milky mixture.
Place the cheesecloth over a bowl and strain the milk.
Transfer the clean milk into a bottle and store.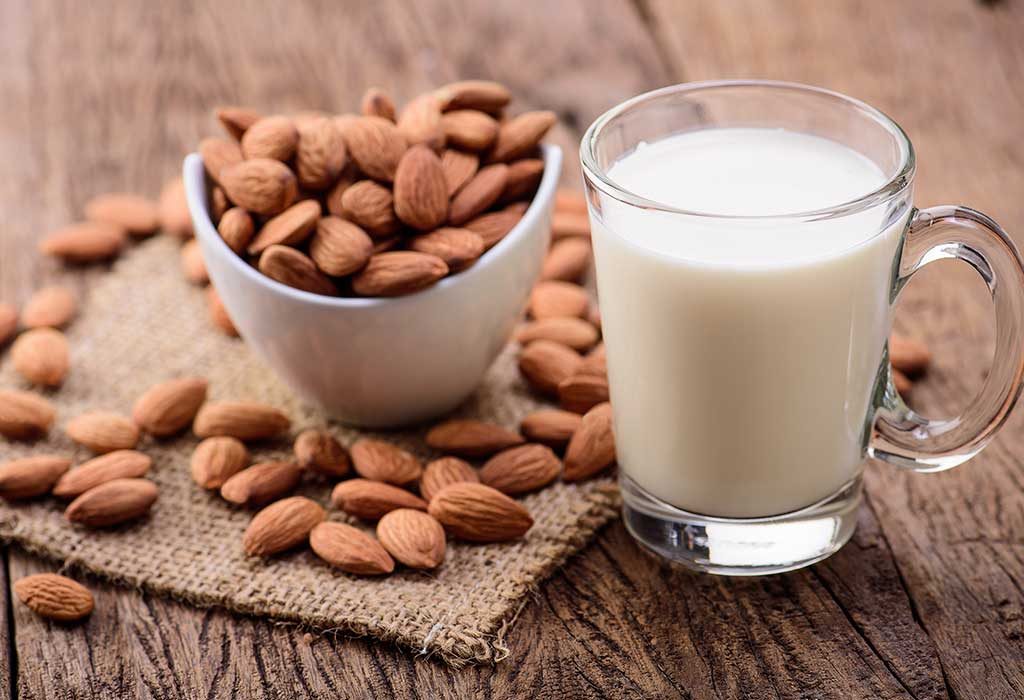 8. Homemade Pesto Pasta Sauce
If your little one is in the mood for pasta, you won't have to resort to store-bought versions laced with preservatives to satisfy her cravings. Making a delicious pasta sauce has never been easier with your blender! What's best, this pesto sauce does not require any cooking – just cook the pasta separately, drain it, and add the sauce to it directly before serving. It is fresh, rich, and full of iron and good fats. Here's how you make it.
Ingredients:
1 cup of basil leaves, roughly chopped
1/2 cup of spinach leaves, blanched (optional)
2/3 cup of walnuts
1/2 a cup of parmesan cheese
1 clove of garlic
1/2 a cup of olive oil
Salt and pepper to taste
Directions:
Blend all the ingredients together to make a smooth, runny paste. Add it into cooked pasta and serve directly. There's no need to cook the sauce!
You can even use your blender to make a tomato-based pasta sauce if your child feels like it. A blender that is versatile can work best for your needs – Wonderchef's Nutri-Blend comes with a tall jar for blending juices, smoothies, and sauces, and a short jar that can be used for chutneys and other condiments. This way, you won't have to take out another mixie just to blend a few ingredients.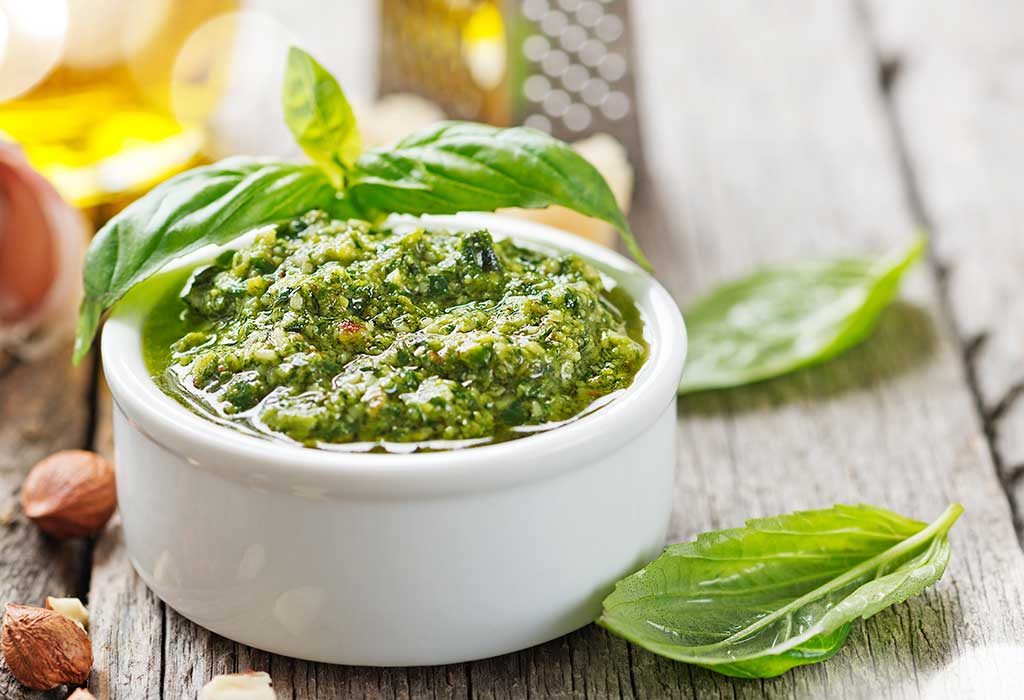 9. Homemade Eggless Mayonnaise
Sandwiches are a good lunch box idea for kids, and a good sandwich becomes better with some mayo! But like most things, store-bought mayonnaise can have preservatives and added sugars that may not be the best for your little one. Well, no need to worry now because you can make your own mayo – no eggs needed!
Ingredients:
1/4 cup of full-fat milk, chilled
1 tsp of sugar
3/4 cup of vegetable oil, chilled
Salt and pepper to taste
1/2 tsp mustard powder
2 tsp vinegar
Directions:
In the blender, add in the milk, sugar, salt, pepper, and mustard powder. Add half of the vegetable oil. Blend for a few seconds.

Then, add in the rest of the oil and the vinegar and blend till you get a thick, smooth paste. Your mayonnaise is ready.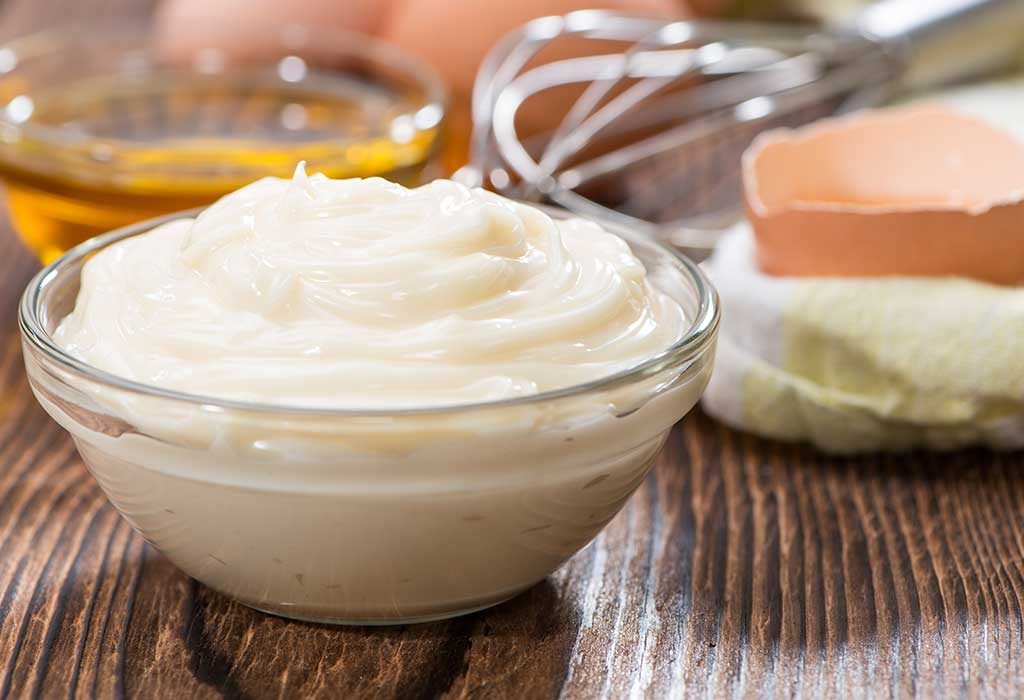 10. Dosa
Speaking of blends, how can we leave our desi dishes behind? Dosa is one of the most-liked foods among kids, and it's super easy to make the batter at home when you have your blender handy. Here's how you can make delicious dosa batter at home.
Ingredients:
Split urad dal, 1 cup
White rice, 2 cups
A few mustard seeds
A handful of curry leaves
Oil for cooking
Salt to taste
Directions:
Soak the urad dal and rice in water overnight.

Blend the dal and rice separately into a fine paste. Mix them together and ferment overnight.

Add in some water and salt to the fermented mixture and adjust the consistency to make a runny batter.

In a small pan, heat some oil. Add in the mustard seeds and curry leaves and let them splutter for a few seconds. Then, take it off the heat and add the tempering to the batter.

Brush another pan with oil. When it heats, spread the batter evenly. Allow it to cook on one side.

When the edges start to rise up, slowly flip the dosa and let the other side cook.

Serve with sambar and chutney.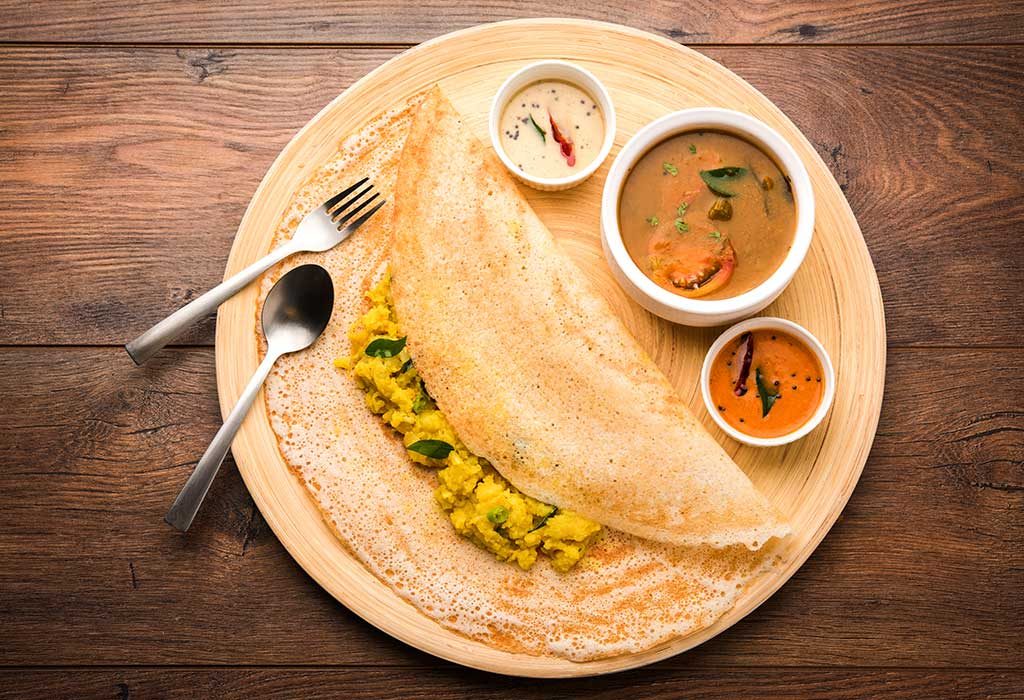 Making quick and healthy recipes for kids is not the easiest thing in the world, but your appliances can be of more use than you think! A good blender will be your best kitchen buddy if you get creative and use it for varied recipes. Wonderchef's Nutri-Blend is a great choice for a blender as it is portable, light, and doesn't take up space. It is also powerful enough to give you the best recipes that your child will love. Go on, then, and cook away!