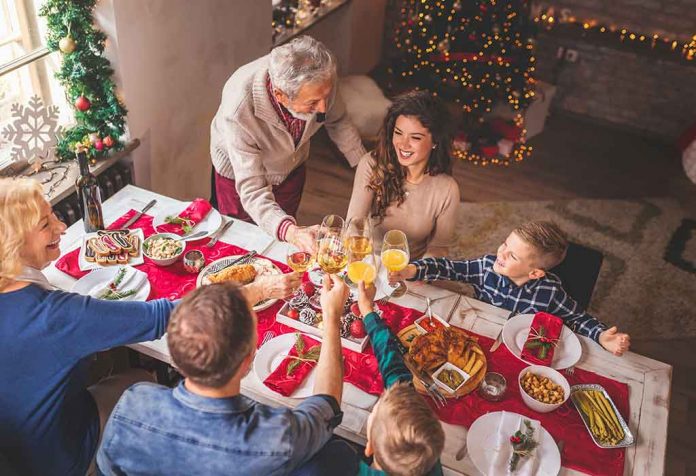 Last Updated on
Everyone loves the spirit of Christmas. Oh, the lights, the decorations, the festivities, and all the joy of gift-giving and goodies-eating! We love to have that Christmas weekend off from work and school, and spend it with our loved ones. And it's never just about the day of the 25th, right? We celebrate Christmas together with Christmas Eve on the 24th and Boxing Day on the 26th. It's wonderfully festive to have those days celebrated together! But, do we really know what Boxing Day is? Does it have anything to do with boxes, or boxing? Are we supposed to do something special on this day? Read on to find out about Boxing Day's history, origin, and celebration!
What Is Boxing Day & Why Is It Called By This Name?
Boxing Day falls on the day after Christmas (December 25). It is a public holiday in many Western countries such as the United States and Canada, the United Kingdom, many European countries, and Australia and New Zealand.
Now, what is the meaning behind Boxing Day? The origin of this name is quite humble, and has nothing to do with boxing, the sport! In the 1800s, the rich in Britain used to "box up" gifts for people, especially their servants and helpers, and present these gifts to them on the day after Christmas, thus earning the day its name, "Boxing Day'. It was the day when the servants could go home to their families, carrying these boxes of gifts and goodies, as they had been required to work the day before, i.e. Christmas Day.
In addition, during that time, churches used to collect money from its congregation throughout the year in a box, and then "un-box" the money after Christmas Day and hand it out to the poor as alms and charity. Thus, the day after Christmas got its moniker.
When Is Boxing Day Celebrated?
Boxing Day is traditionally celebrated as a public and bank holiday on December 26, the day after Christmas.
In countries where Boxing Day is a bank holiday, there is a certain custom that is followed. If Boxing Day falls on a Saturday, the bank holiday is taken on the following Monday. If Boxing Day falls on a Sunday, the bank holiday is moved to the following Tuesday. (Sounds like a nice long weekend, doesn't it!)
When And How Did Boxing Day Become An Official Day Off?
The celebration of Boxing Day has been around since the early 1800s. It was the day that rich employers in England gave their employees and servants boxed-up gifts and bonuses, and they took them home to their families that day.
However, it wasn't until 1871 that Boxing Day legally became a public bank holiday in England, Wales, and Ireland. Since then, it has been celebrated as a holiday from work and school. For Scotland, Boxing Day became a legal public holiday in 1974. And, for colonies under the British Empire, such as Canada, Australia, and New Zealand, Boxing Day is a public holiday since 1871.
An interesting point to note about Boxing Day is that it coincides with St. Stephen's Day, a day that honours the death of a Christian martyr. In parts of Ireland and Spain, December 26 is actually celebrated as St. Stephen's Day.
Boxing Day Celebration and Activities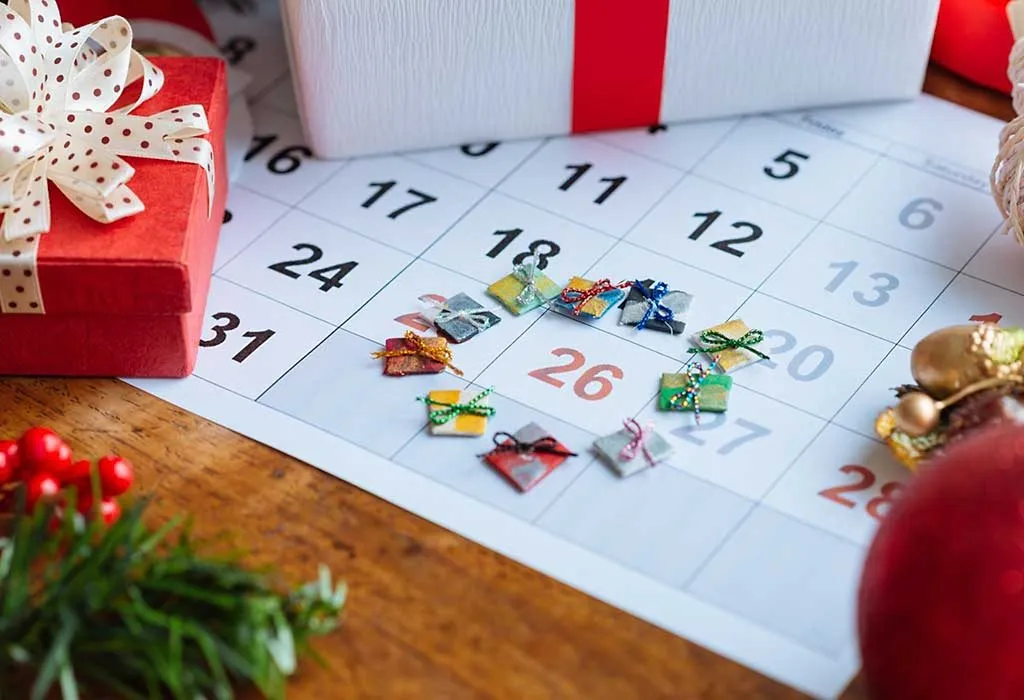 Boxing Day has now become a popular holiday, and is celebrated in many different ways, both modern and traditional. Let's take a look at what some of these are!
Boxing Day is now of the biggest days for shoppers, as most shops and stores keep massive sales and discounts that day. Boxing Day shopping is equivalent to Black Friday sales, especially in the United States and Canada. Many people even buy their Christmas gifts after the festive day, because they can get plenty of amazing goodies at discounted prices on December 26, meaning that they can buy cartloads of gifts for everyone without feeling a pinch on their pockets! Examples of items on sale are electronics, gadgets, home décor and furniture, skincare products, luxury products, and of course, clothes and winter wear.
Boxing Day is also reserved for meeting up with friends and family members that you did not meet on Christmas Day. These can be people from your immediate social circle, your workplace, your community, your church, etc. It is a time spent happily with dear ones. Most people reserve tables beforehand at restaurants, as they can get filled up quickly by social groups getting together for food and drinks.
If you don't want to go outside with your friends or family, you can invite them to your home, and set out a delicious Boxing Day feast for them. Traditional foods at such a feast include ham, pudding, and leftover Christmas cake. You can also use leftovers from the Christmas feast you had the day before! The idea is to bond over wholesome, home-cooked food with your near and dear ones, and enjoy the holiday spirit together before it's time to go back to work again.
Of late, it has become a tradition of sorts that sporting leagues and organizations have Boxing Day matches of different sports. There are many football, rugby, cricket, and hockey matches that take place on Boxing Day, and families and friends can enjoy these games by getting together in homes or pubs to support and cheer on their favourite teams. Other events that are organized on Boxing Day are horse racing, and occasionally, car racing.
In the old days in Britain, Boxing Day used to be celebrated by going hunting for foxes in the woods. While that activity has now lost its popularity, some old residents, and those living in the countryside, still choose to commemorate Boxing Day by going fox hunting. After their hunt is over, many of them gather at their local restaurant or pub, celebrate the catch of the day, and make merry over food and drink.
Celebrating St. Stephen's Day
In countries where December 26 is celebrated as St. Stephen's Day, families mark the day by organizing a big feast at home, attending mass at their local church, and enjoying parades and processions. A traditional St. Stephen's feast has meat-stuffed pasta or pies, either turkey or leftover Christmas meat. You can also serve pudding or Christmas cake as dessert. The celebrations for St. Stephen's Day vary by country. For example, in Ireland, people wear straw hats and peasant clothes. In parts of Germany, horseback processions are organized.
Interesting Boxing Day Facts
Boxing Day is quite an enigma around the world! It is an interesting time of year, and this exciting day after Christmas comes with its own tidbits of history and culture. Here are some fun facts about Boxing Day that you can share with your family and friends:
Boxing Day has been a mandatory public bank holiday in the UK, Canada, Australia, and New Zealand since 1871.
There is no official story as to why Boxing Day is called so. There are only theories by historians!
December 26, the date when Boxing Day is celebrated, is also St. Stephen's Day. It is celebrated in Ireland and the Catalonia region of Spain.
In some Eastern European countries like Romania and Hungary, Boxing Day is celebrated as a "second" Christmas Day.
Boxing Day is one of the biggest shopping days of the year due to large discounts and sales at many stores. In countries like the UK and Canada, Boxing Day sales are the biggest throughout the year, beating out Black Friday.
There is no boxing (the sport) involved on Boxing Day. (Of course, if you have little kids at home during this day, then there may be some impromptu wrestling happening!).
Are you excited for this month's festive weekend? Are you all set to celebrate Christmas Eve, Christmas, and Boxing Day with your loved ones? Be sure to dazzle them with your newfound knowledge of Boxing Day, its history and origins, and different ways to celebrate it! Season's greetings to you!