Bottlegourd peel chutney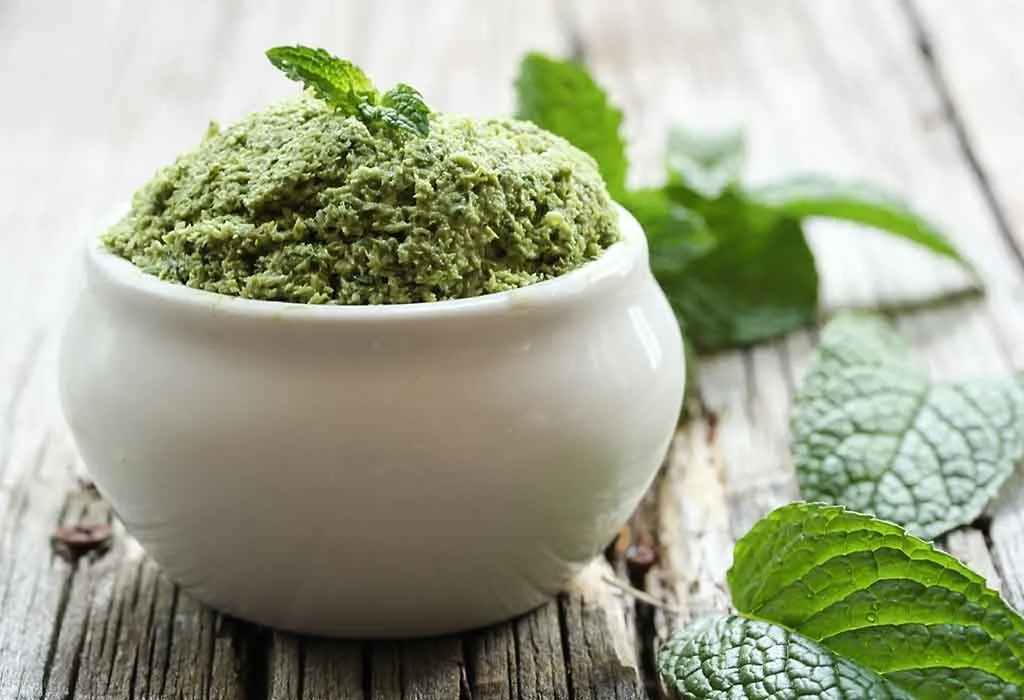 In this Article
Have you been throwing off the skin of bottle gourd after peeling it? If yes, don't do that now on. Here's a quick "Best out of waste" kind of chutney made from the peel of bottle gourd. The soothing bottle gourd has its benefits extended to not just its pulp, but its peel too. The skin is high in fibre and several vitamins. Use this uncommon, yummy and yet easy-to-make-recipe as an accompaniment to any paratha, thalipeeth or a pancake.
| | | |
| --- | --- | --- |
| Serves | Preparation Time | Cooking Time |
| 4 People | 10 Minutes | 5 Minutes |
Ingredients
1 cup bottle gourd peel
1 onion
2 cloves garlic
1" ginger
4 green chillies
10 mint leaves
2 tbsp (tablespoon) coriander leaves
1 tbsp coconut
1 tsp (teaspoon) oil
Salt to taste
Method
Step 1
Heat oil, add onion, chillies and saute.
Step 2
Add the bottle gourd peels, ginger and garlic.
Step 3
Saute till raw smell leaves.
Step 4
Turn off the flame and allow to cool.
Step 5
Grind along with coconut, mint leaves, coriander leaves.
Step 6
Add required salt and half a cup of water for grinding.
Step 7
Temper, if required.
Step 8
Serve as an accompaniment.
Nutritional Information
Calories from Fat
11
Calories
25
Total Fat
1.5g 1%
Saturated Fat
0 mg
Saturated
0 g
Cholesterol
0mg 0%
Sodium
1.1mg
Total Carbohydrate
2g 1%
Dietary Fiber
0.9g 4%
Sugars
0 g
Protein
0.9g
*
Percent Daily Values are based on a 2000 calorie diet. Your daily values may be higher or lower depending on your calorie needs.