Birthday Party Ideas for Your 5-Year-Old Kid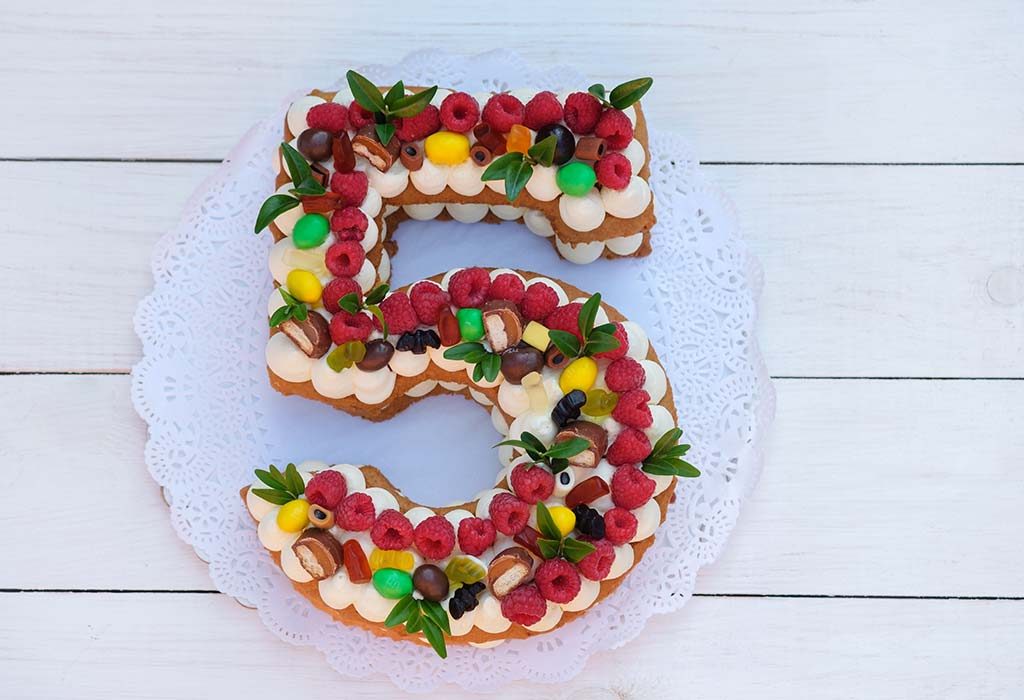 In this Article
Your kid is growing faster by the day and his 5th birthday is round the corner. If you're planning to celebrate by throwing a party but are confused about where to start, we've got some ideas lined up for you.
Birthday Party Ideas for Your Five-Year-Old
Looking for some fun 5-year-old birthday party theme ideas? Try our tips and recommendations below.
1. Decide the Size of Birthday Party
The size of the birthday party is the first thing that you need to decide. 5-year-olds don't have long attention spans and get distracted easily as compared to adults. This is why your child's birthday party should comprise of only a few key people and friends he plays with. That way, it doesn't become too overwhelming and hosting your guests becomes a lot easier.
2. Invitation Ideas
Birthday invitations are available in a wide variety of themes. Here are some 5-year-old birthday party invitation ideas if you're planning to make your own invite cards.
An animal-themed birthday invitation is a creative idea. You can get your child to draw, colour and cut out a few animal shapes like elephants, lions, giraffes, monkeys, etc. Paste this on the front of the card and decorate with a tree and grass for a spin.
Quotes from your child's favourite characters or TV shows go well for the invitation cards too. For example, you can use a verse from Chhota Bheem and end the line with a "I invite you to my birthday party at Dholakpur on (date and time). This theme will make your invitation fun.
Another fun idea for an invitation card is a pirate-themed one. You can make a card by pasting an image of the route to your house with directions on the back as clues and an X marks the spot on the front for the venue. You can design the invite cards in black with a dominant skull logo and add some spooky quotes and the classic "Ahoy Maties" to make your invitations look awesome.
3. Theme and Decoration Ideas
There are various themes and decoration ideas you can try out for the party. Here are a few fun ones worth a shot.
1. Cartoon Theme
For the cartoon theme, you can use paper plates and cups having your kid's favourite cartoon. You can also organise games like drawing the cartoon without seeing, spelling cartoon names backwards, etc.
2. Angry Birds Theme
For the Angry Birds party theme, you'll need Angry Bird stickers and red and yellow feathers for the invitation card designs. You can decorate the entrance to the party area with cardboard boxes that are painted and designed in a way to make the big pig structure from the series. For the tables, make sure you have red, black and yellow bowls and make pig fortresses using wood pieces and smaller cardboard boxes.
3. Barbie Theme
This is one of the best birthday party ideas for a girl and you deal with just three colours – pink, violet, and orange. Decorate the party tables using pink cloth. You can get all your kid's friends a tiara so that they can wear it before digging into the birthday cake. Use pink, white, and silver balloons and scatter them across the floor and tie some to the backs of chairs too.
4. Cowboy Theme
A cowboy party theme is one of the best birthday party ideas for a boy if most of the kids attending are boys. Decorate the tables with red and white checkered cloths and put solid coloured plates on top. Decorate the party area with boots, cowboy hats, and ropes.
5. Alice In Wonderland Theme
Alice in Wonderland is a theme most 5-year-olds love. For this, you have to design the party area with mismatching saucers, chairs, napkins, and kitchen or tableware. You can throw in a chocolate fountain in the centre and keep some strawberries to make the event more fun.
4. Cake Ideas
Here are a few birthday party cake ideas for kids–
You can get a frozen-figurine theme birthday cake designed.
Anime-themed birthday cakes based on characters like Doraemon, Tom and Jerry, and Mr. Bean may appeal to your kid.
Sports-themed birthday party cakes are a huge hit amongst the boys.
5. Food Ideas
Parties are ten times the fun with cool food. Here are some great food ideas-
Cupcakes


You can make or buy fruit or chocolate cupcakes for your kid's special guests.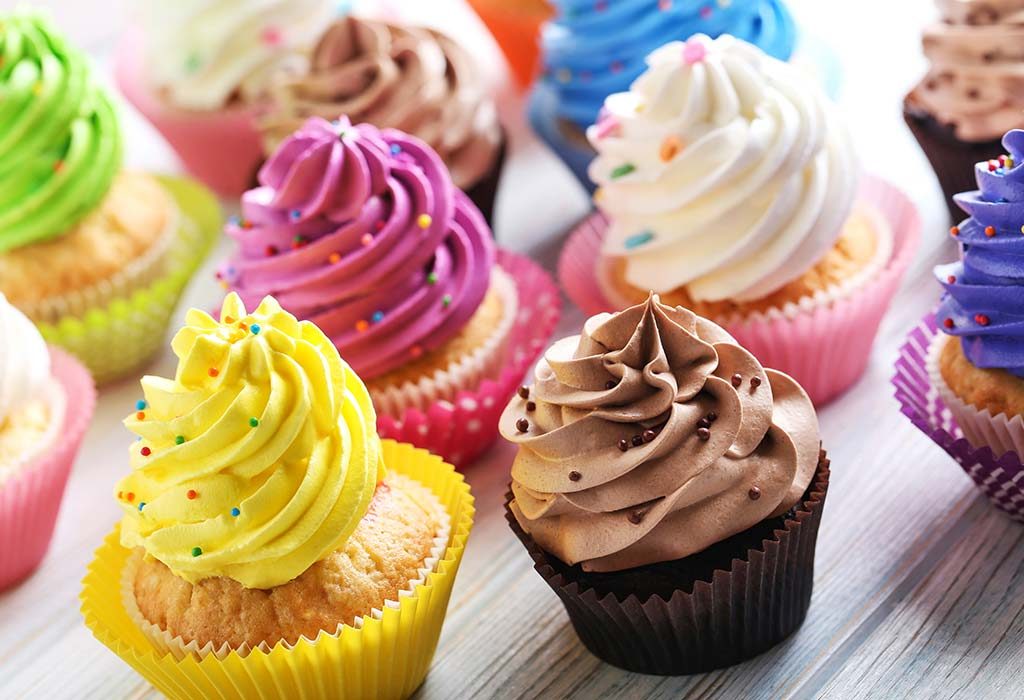 Fruity Fun

Layout platters of organic fresh fruits and salads.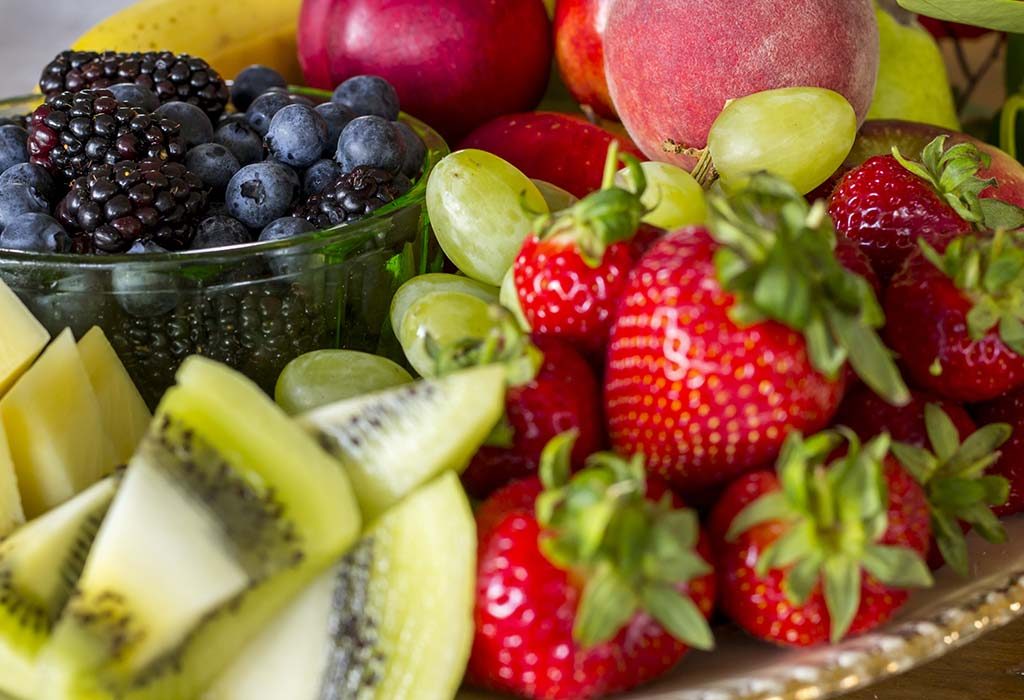 Juices

From banana milkshake to fresh canned juices, these should be a party staple as everybody gets thirsty after the fun.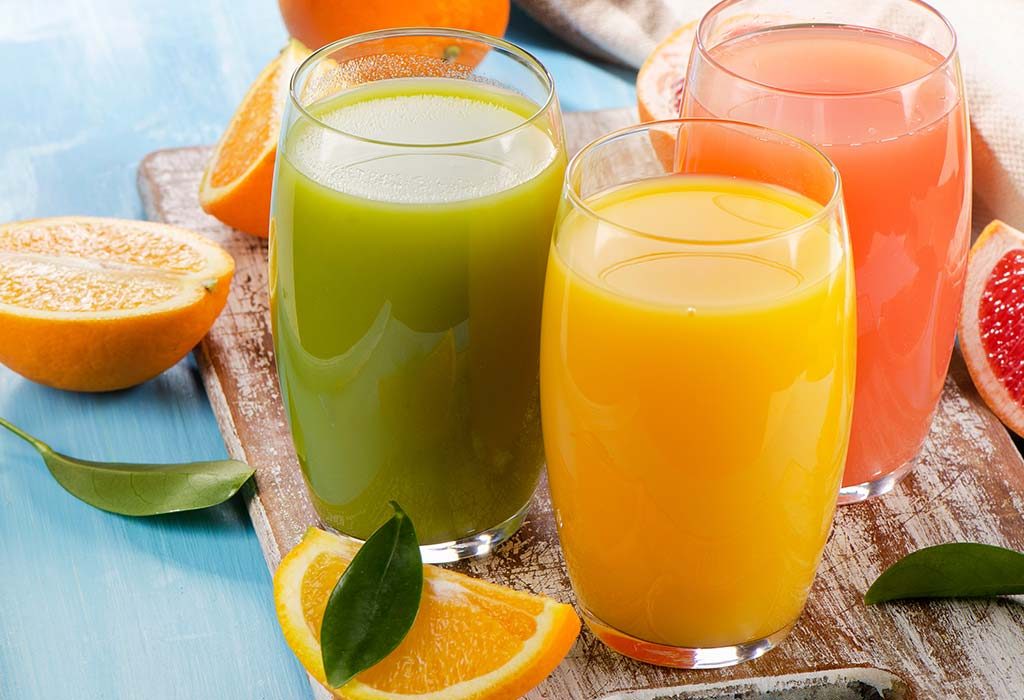 Sandwiches

You can also make sandwiches with bread, and veggies.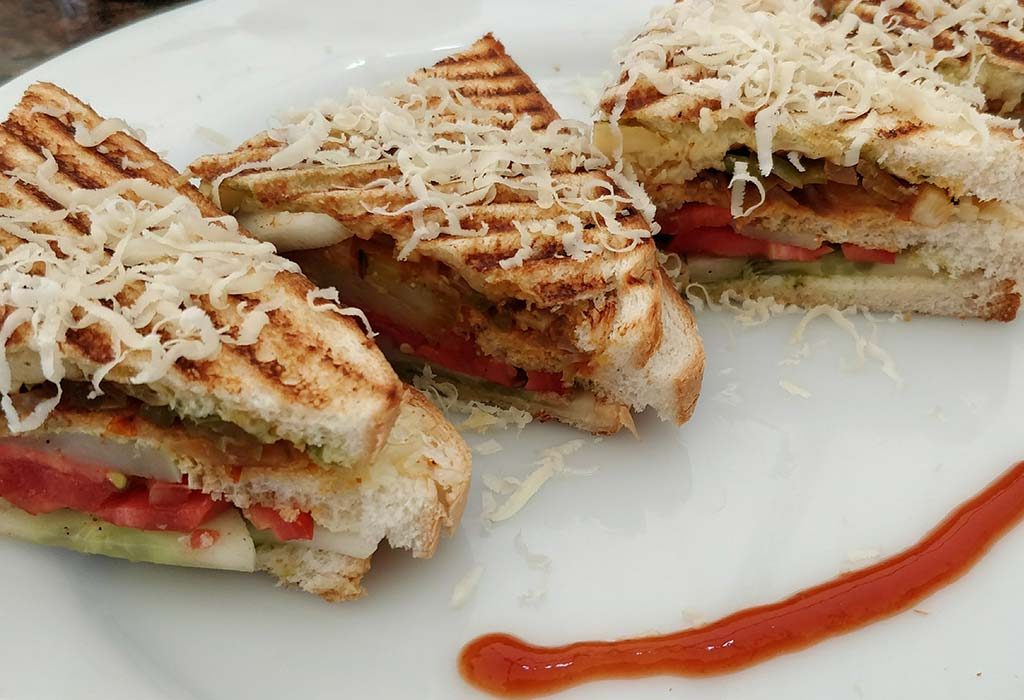 6. Games and Activities Ideas for Little Guests
Here is a list of fun birthday party game ideas for 5-year-olds below.
1. Colouring with Crayons
Young kids love to play with crayons and when your kid has got friends around, you can make it a hit. You can give them sheets printed with their favourite characters and a packet of crayons. It'll light up their faces to colour their characters to life.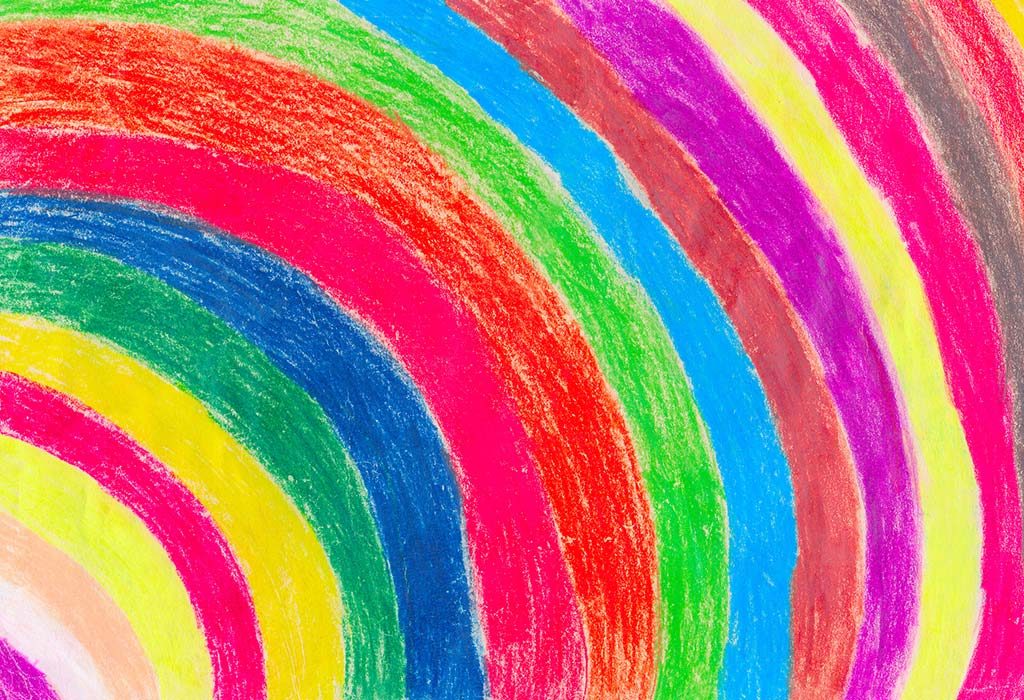 2. Musical Chairs
Musical chairs is a perfect game to introduce your five-year-old to. For this, you need one chair less than the total number of kids at the party. Line them up to form a circle and put on some good music. When the tunes stop, everybody has to grab a seat and the one who is left standing is out of the game. This continues until you've got just one winner.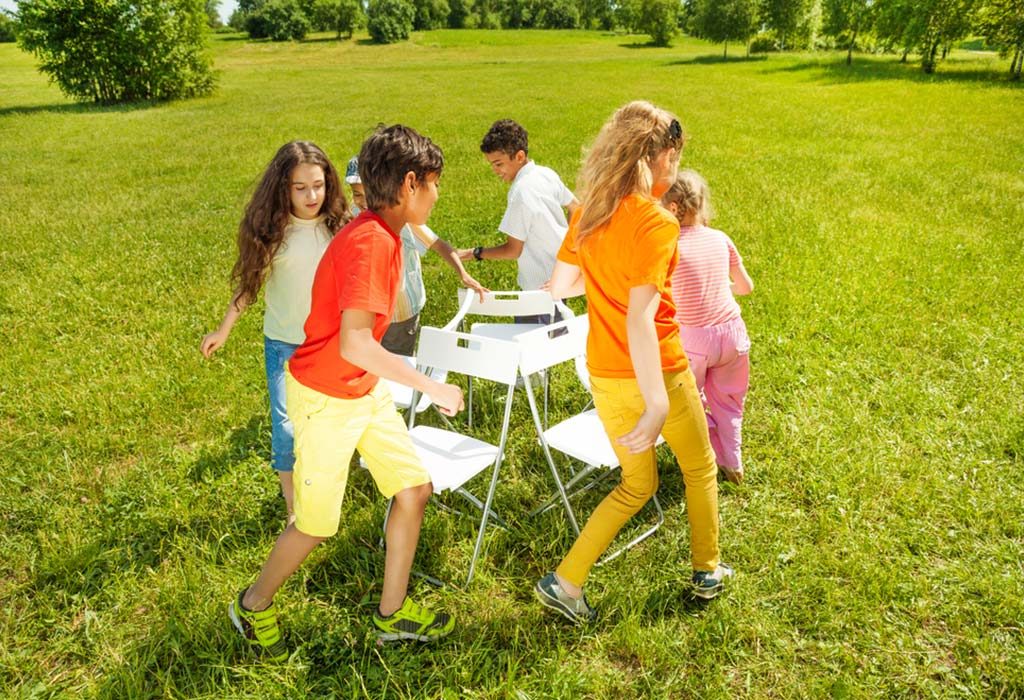 3. Tag, You're It!
This is a classic game suitable for all ages and can be played outdoors. Everybody runs away and there's an 'it'. When 'it' tags someone, they freeze on the spot. If the other kids tag the frozen player before "it" gets to them, they unfreeze. And if "it" manages to tag everyone, he/she gets to choose who the new "it" is.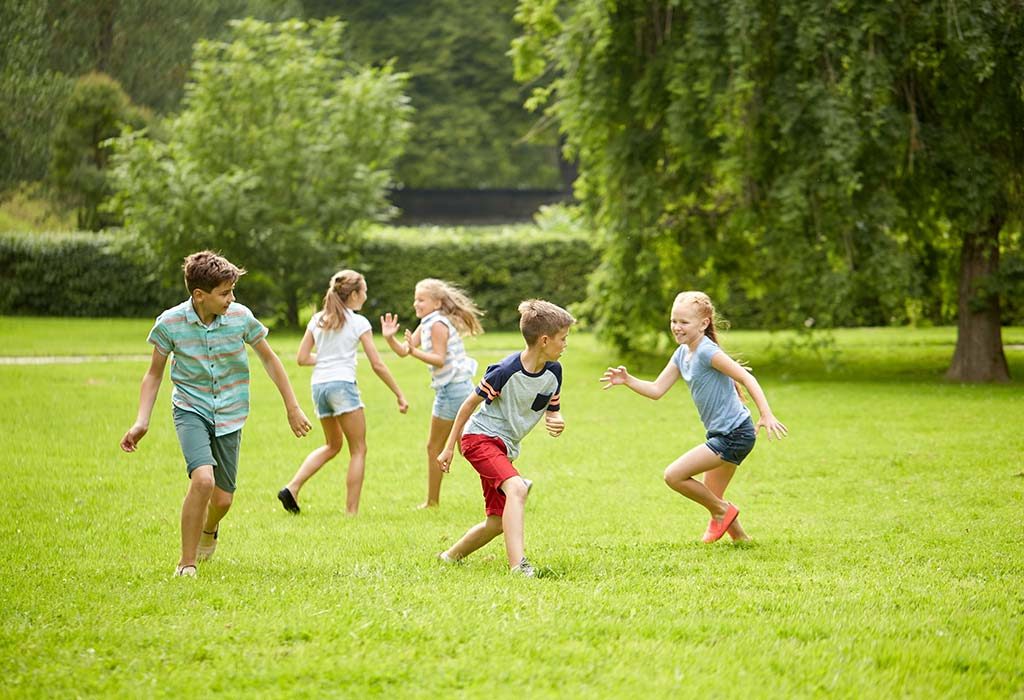 4. Egg and Spoon Race
Give the kids each an egg and a steel spoon. Set the start and finish line in the room. Whoever manages to cross the finish line first without dropping the egg from their spoon wins.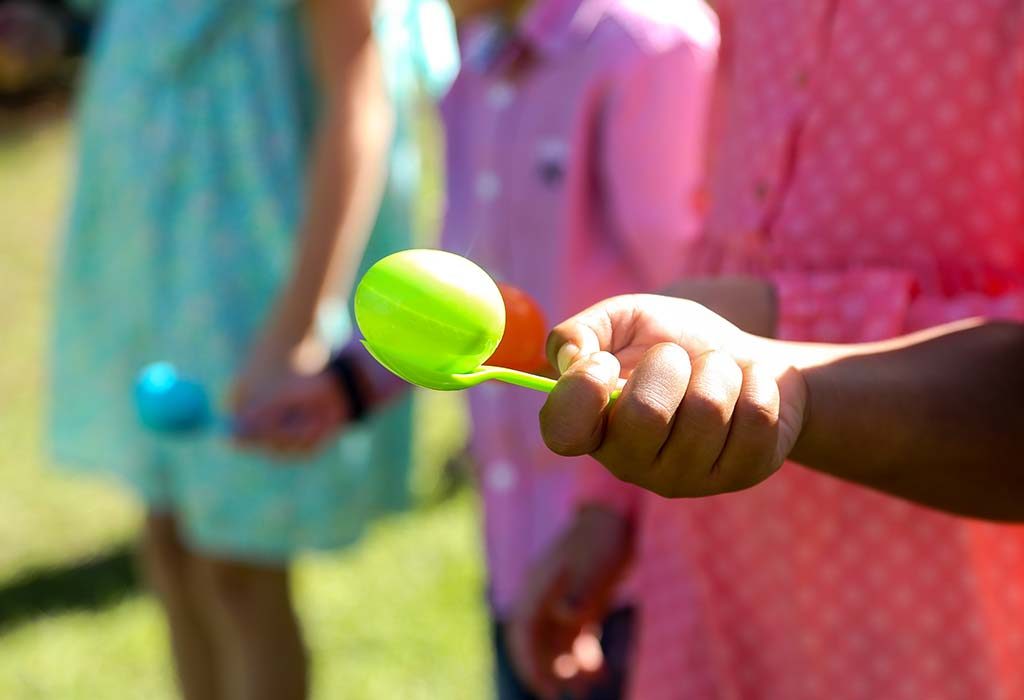 5. Find the Treasure
Make a list of the items that are "hidden" in your house. Make sure there are toys, games, and other surprises for your little guests. Give your kids a time limit and the kid who finds the most treasures wins!
7. Return Gifts Ideas
Here are some return gift ideas for marking the end of the event.
1. Characters and Figurines
Gift your guests action figures, or collectibles, at the end of the birthday party.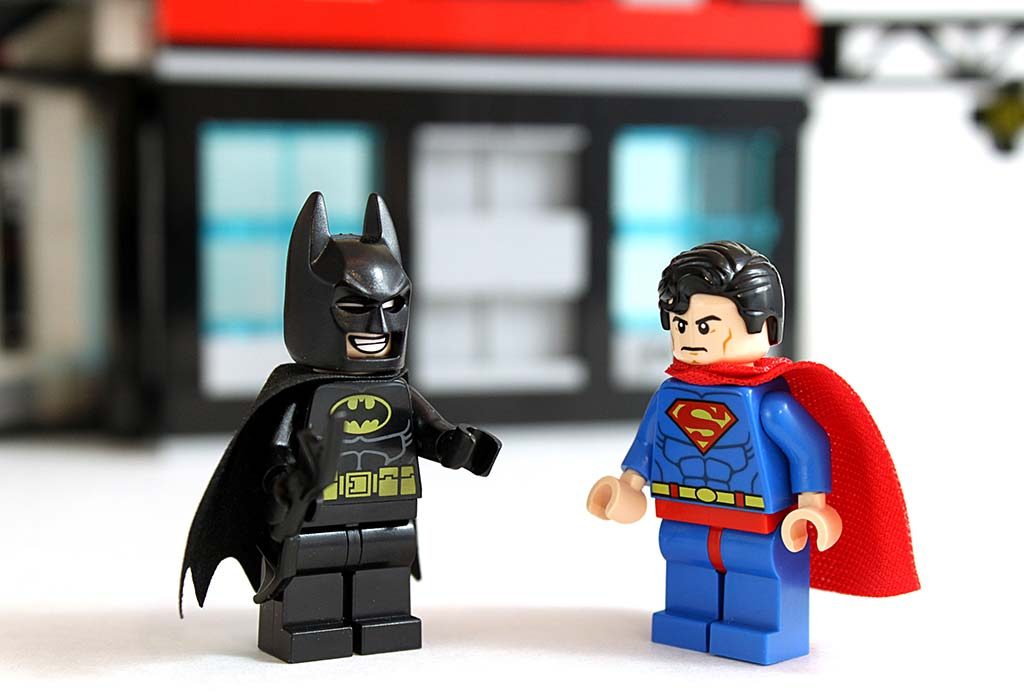 2. Clay Kits
Clay kits are popular return gifts for five-year-olds.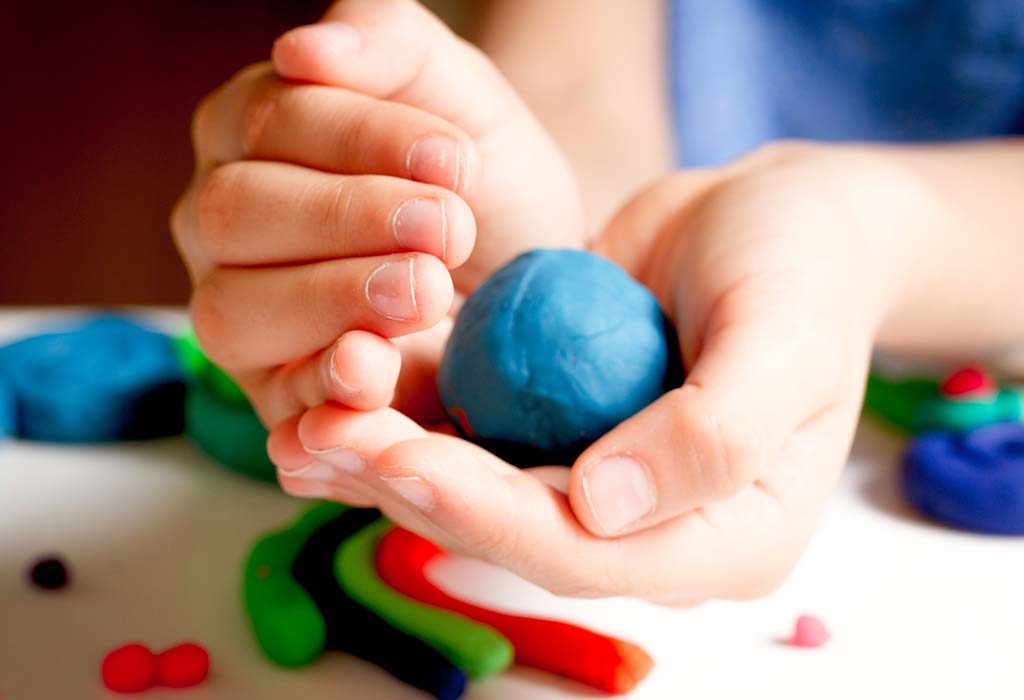 3. Miniature Board Games
These are a sureshot winner in the returns gift department.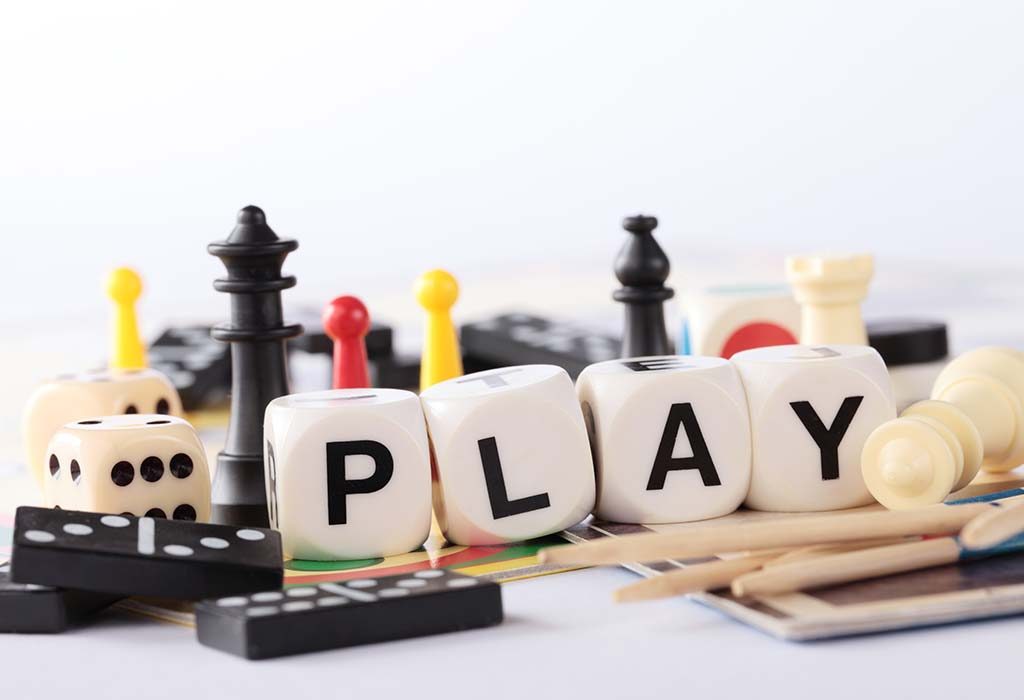 4. Toy Race Cars
Sports-themed return gifts ideas for your party, anyone? Try these.
5. Stuffed Animals
For the girls and boys alike, stuffed animals work just as well too.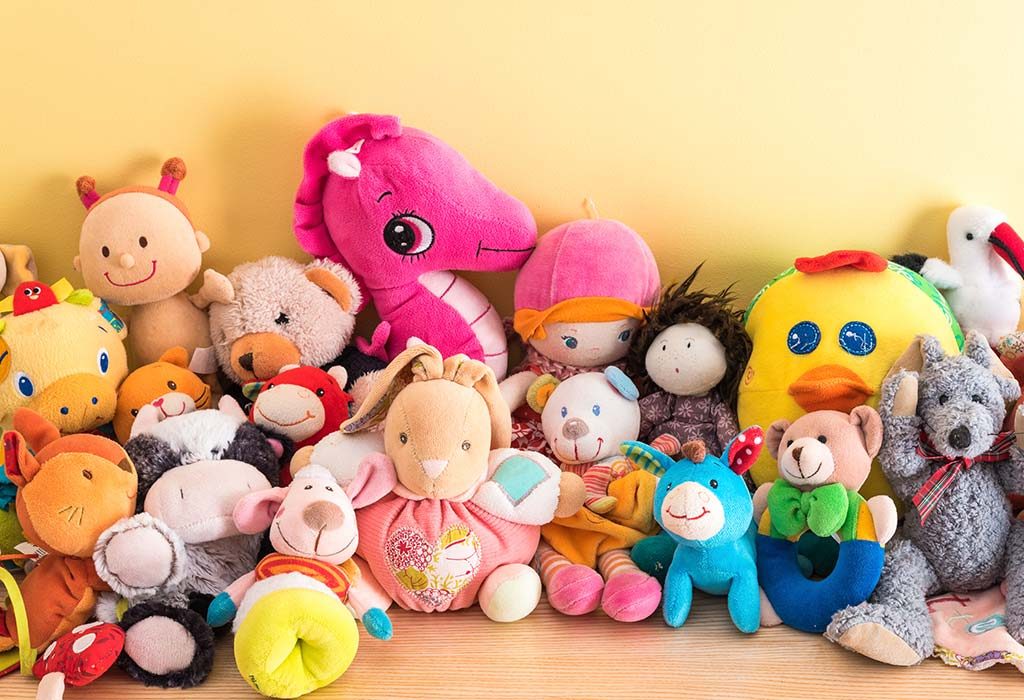 These birthday party themes, gifts, and cake ideas will make your 5-year-old's upcoming big day a blast. Try them out and let us know how it goes!
Also Read:
Exciting One Minute Games for Children
Fun Indoor Games for Kids
Easy & Fun Birthday Party Games for Kids